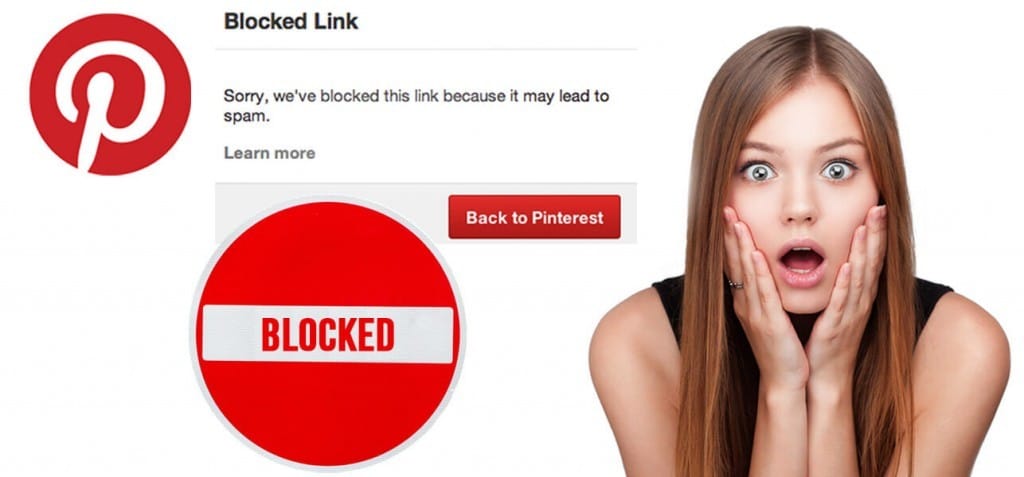 We all love Pinterest. We get most of our inspiration from there – whether it is a health tip, recipe or a beauty tips. It is all there. It allows us to create our own boards with the pieces of content that we want, pinned on these boards.
At HealthResource4u.com, we know for a fact that we produce and publish HIGH QUALITY, AUTHORITATIVE & USEFUL CONTENT only. And like most of our followers on and off Pinterest, you might agree with this. Our content is pinned into individual and group boards every day and these are in turn repinned millions of times.
But it is impossible to satisfy everyone and there are always some who might not like our content. A few of these 'unhappy souls' reported some pins from our website as spam (which is definitely confounding knowing that we are in the business for the last 2 years!). And our site was blocked few months ago by the Pinterest team because of this. Now no content or tips on HealthResource4u.com is allowed to be pinned onto Pinterest. So for all those who have collected pins from HealthResource4u.com and for all those who want to collect pins from HealthResource4u.com, this is a bad experience. Millions are being punished because of the disappointment of a few.
We have contacted Pinterest to reconsider their decision. We want all of you to do the same, which will help speed up the process. I will give a token of appreciation with adding your blog to our resource page and sharing it will our Million of followers. You can do this by following these steps.
Please go to this URL: https://help.pinterest.com/en/contact
Click on Appeal and select Pinterest Blocked My Website (or something which you think appropriate) and click continue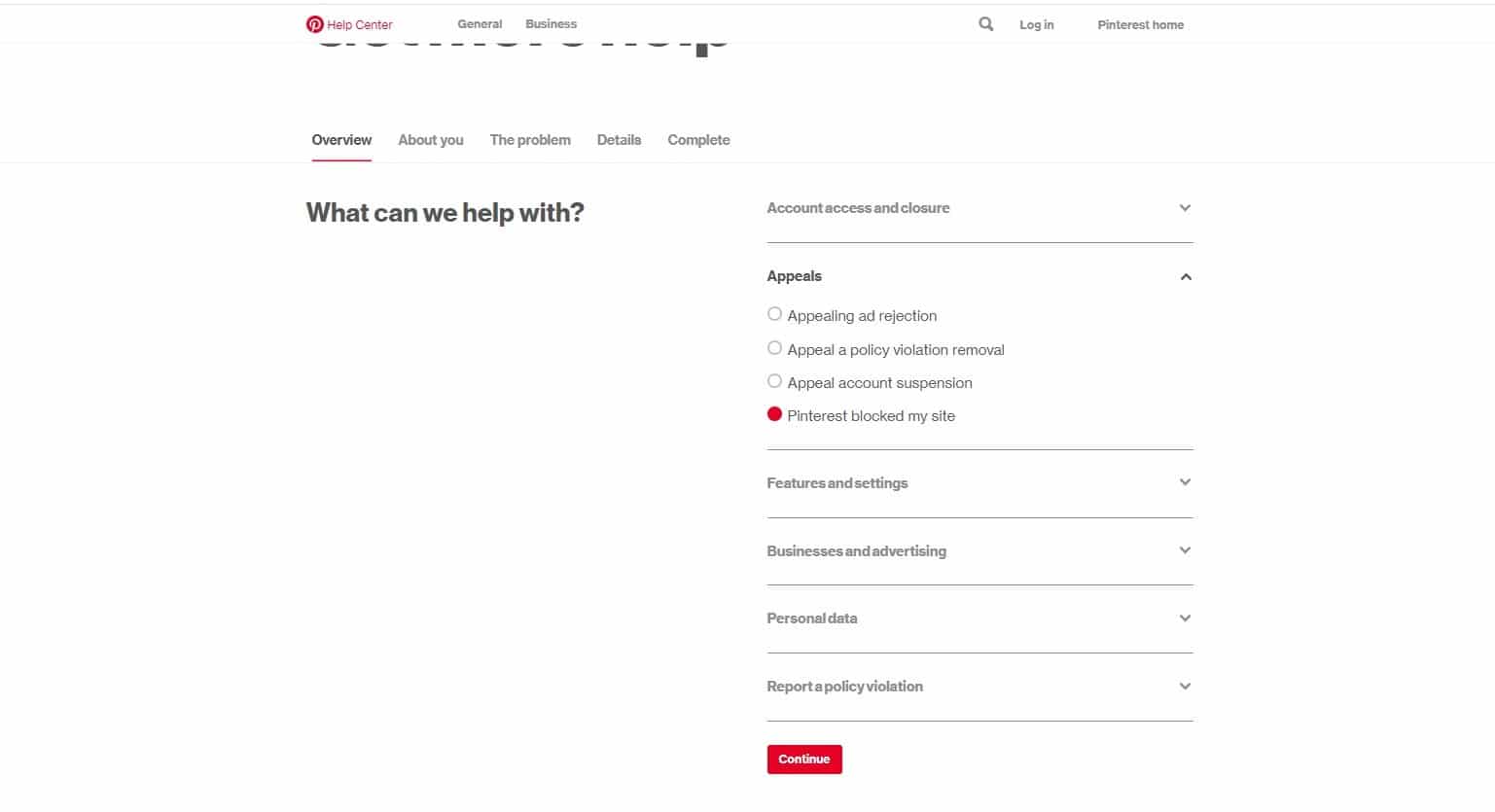 Under 'What's the issue?', select 'I can't repin Pins from this site on Pinterest' (or something which you think appropriate)

Under 'Who are we helping?', please fill your details and click continue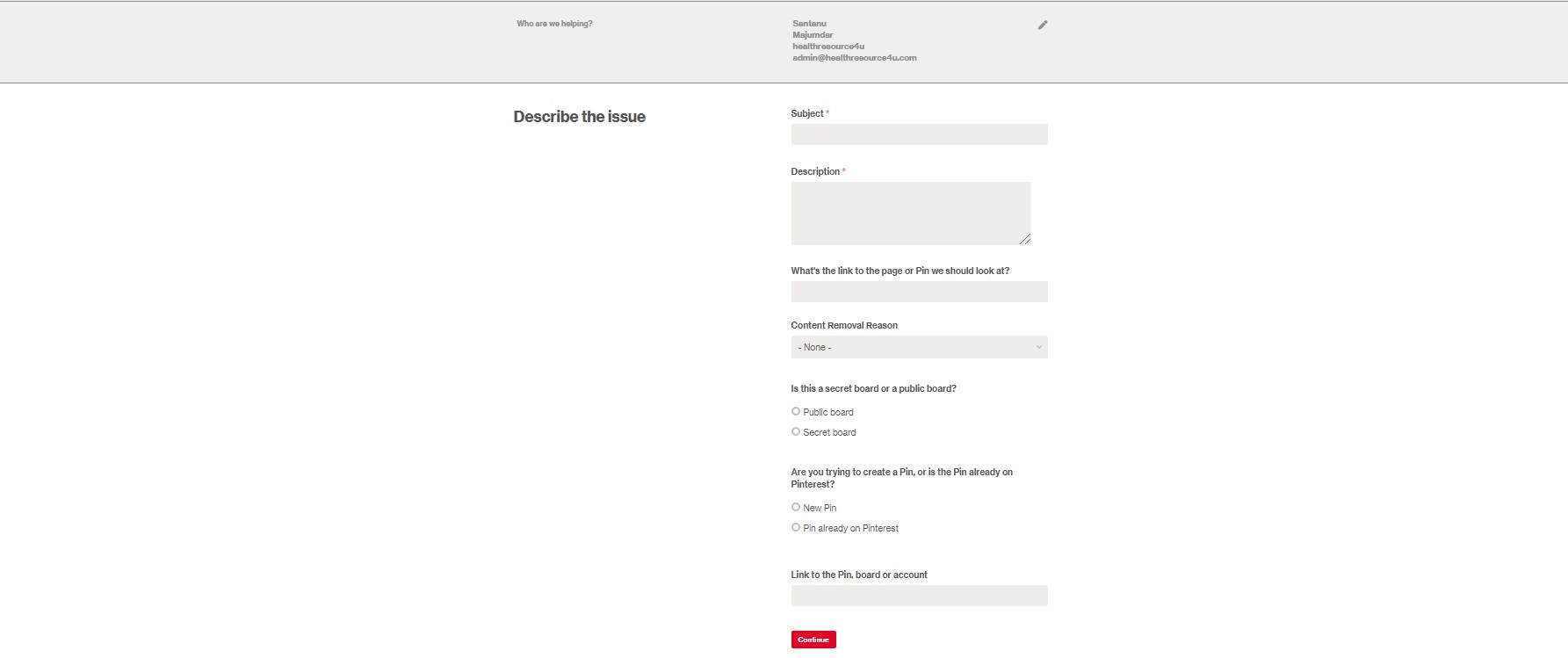 In the next form (above image), kindly ask the Pinterest team to unblock HealthResource4u.com
Please go to this URL: https://help.pinterest.com/en/contact