It is all true that proper skin care can protect us from premature aging and at the same time preserve our youthful look. Expert advice told us that we should start a good regimen while still young to maintain good hydration, skin elasticity while preventing the sudden onset of aging skin which could start with dryness, irritations, blemishes, lines and eventually shagginess.
With so many options available from cheap skin moisturizers in tubes that you buy for less than a dollar in a pharmacy or grocery store to expensive luxurious body moisturizers in fancy tub or bottle the important thing is that you are able to choose the best moisturizer for your skin type. Regardless of how much it is or what brand it is, a good skin moisturizer or best skin lotion is your defense against skin aging and at the same time protects you from environmental factors that could damage your skin.
Tips in choosing the best body moisturizer for your skin
There are a lot of skin moisturizers or body lotions out there that you could easily buy but not all of them are perfect for you skin. You must consider several factors like what your skin really needs and even your lifestyle to find the best skin moisturizer for you.
Moisturizers with sunscreen will keep your youthful look. Whether you stay a lot outdoors or you spend most of the time indoors the harmful UV rays can still wreak havoc on your skin. It was already proven that the harmful rays of the sun can still penetrate structures like your home or office which can cause damaging effect on your skin. So it best if you are going to use a facial moisturizer or body lotion look for products that have SPF protection.
Know your skin type. You might need a lightly formulated skin lotion or the one with heavy moisturizer depending on the required hydration your skin will need. Aside for the hydration factor you also need to address other skin issues you have. Considering medicated lotion for eczema, asthma of the skin or dermatitis will surely help in relieving symptoms associated with these skin conditions.
Know your body. Do you sweat a lot? Do you have sensitive skin? Do you get easily irritated with smell? Ask yourself these questions since these are the things you will also include in considering what type of best lotion for your skin. If you are prone to excessive sweating it is best to stay away from lotions with heavy moisturizers. Same is true with sensitivity to odors; best fragrance-free lotions are now available for people who can't bear strong perfumed products. For people who have skin aliments as mentioned previously there are body moisturizers and lotions specifically designed for various skin conditions.
Top Body Lotions and Moisturizers
Aveeno Active Naturals Daily Moisturizing Lotion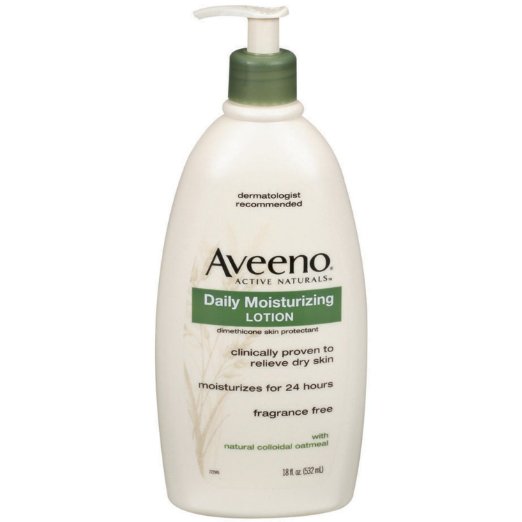 Aveeno is one trusted brand worldwide when it comes to skin care products. The Aveeno Active Naturals Daily Moisturizing Lotion locks in moisture thus preventing dryness of the skin. This best lotion for sensitive skin boosts all-natural ingredients in a gentle formula that is good to use by any member of the family. Recommended by dermatologists, aveeno active naturals daily lotion has oats as its key ingredient that acts as a natural skin protector restoring moisture while balancing the normal pH of skin. It promises to improve skin condition in just one day, aveeno daily lotion helps in healing dry and sensitive skin. It can provide 24-hour round the clock protection in a fragrance free and non-greasy formula that will not clog skin pores.
Purchase This Product On Amazon
Hempz Original Herbal Body Moisturizer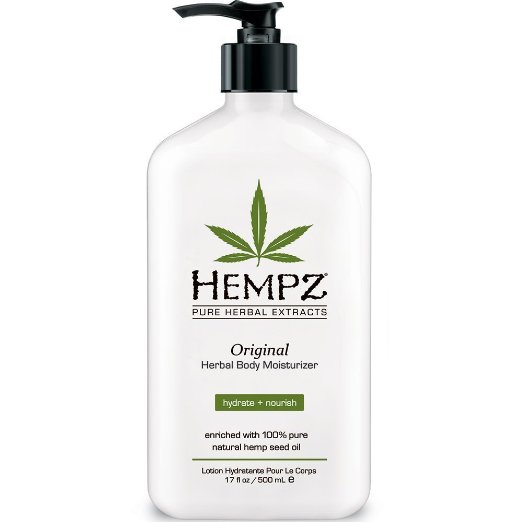 Hempz Original Herbal Body Moisturizer promises to nourish the skin through its all natural ingredients. Made primarily from hemp oil, hempz lotion boasts a rich formula with essential Vitamins B1, B2, B3 and B6 plus potent antioxidants Vitamins A and E that will help maintain youthful glow while preventing premature aging of the skin. Hempz body moisturizer contains essential fatty acids which give an anti-inflammatory effect that is conducive in having smooth and radiant skin plus the subtle floral and banana scent is perfect for both young and old. Hempz brand supports green and healthy lifestyle.
Purchase This Product On Amazon
Cetaphil Moisturizing Lotion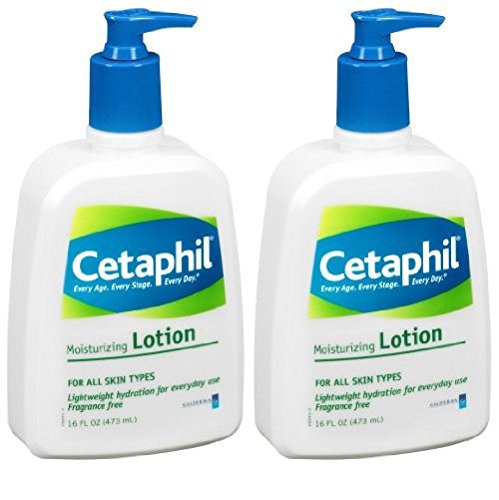 Cetaphil is generally known as one of the best moisturizers for dry skin. Comes in a fragrance free and quick to absorb formula, Cetaphil skin lotion is very ideal for persistently dry skin on both body and face. The lightweight formula is quickly absorbed by the skin providing instant relief from dryness and irritations quickly making the skin feeling soft and smooth. The specialized ingredients in Cetaphil face and body lotion hold water which will prevent moisture loss. Ideally formulated for sensitive skin, cetaphil best moisturizer for face and body will not clog pores and is fragrance-free.
Purchase This Product On Amazon
EO Everyone Lotion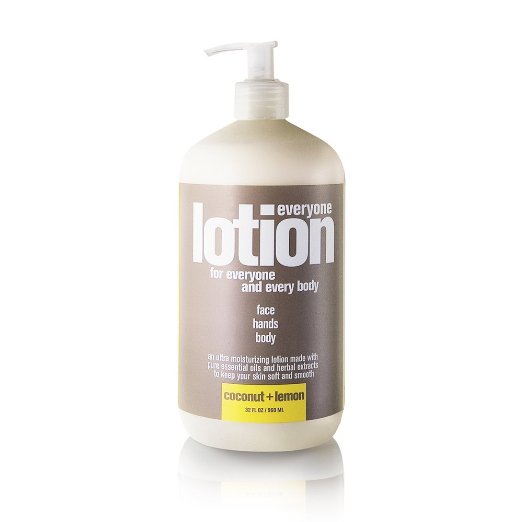 Made from 100% pure essential oils and herbal extracts, EO Everyone Lotion is the best 2-in-1 lotion for everyone. Enriched with all-natural ingredients you can be sure that what you are putting on your face and body has no synthetic chemicals and free from parabens. Perfect to use on any skin type, this all-natural moisturizer has a pleasant refreshing sweet smell that can only come from the natural oils of lemon and coconut.
Purchase This Product On Amazon
Nivea Essentially Enriched Body Lotion

Nivea has been a household name when it comes to body care products for many years now. The Nivea Essentially Enriched Body Lotion is uniquely formulated with all-natural sea minerals, almond oil extract and vitamin E that will bring dramatic positive results on skin. With an exclusive Hydra IQ Technology that will provide non-stop moisture all throughout the day, the nivea enriched body lotion deeply penetrates the skin working on providing hydration from within.
Purchase This Product On Amazon
CeraVe Moisturizing Facial Lotion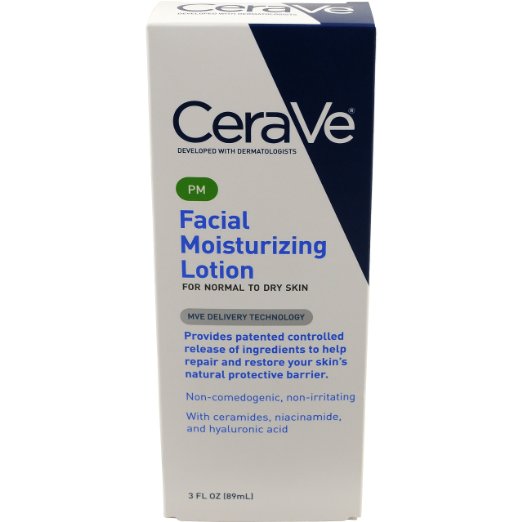 CeraVe Moisturizing Facial Lotion can help in maintaining and restoring skin's protective barrier through its vital ceramides. Formulated with the finest zinc oxide, cerave facial lotion is easy to spread and distribute. It is easily absorb by the skin which will give a clear and velvety finish. CeraVe lotions are all oil-free, non-clogging and come in a lightweight formulation.
Purchase This Product On Amazon
Bag Balm Body Moisturizer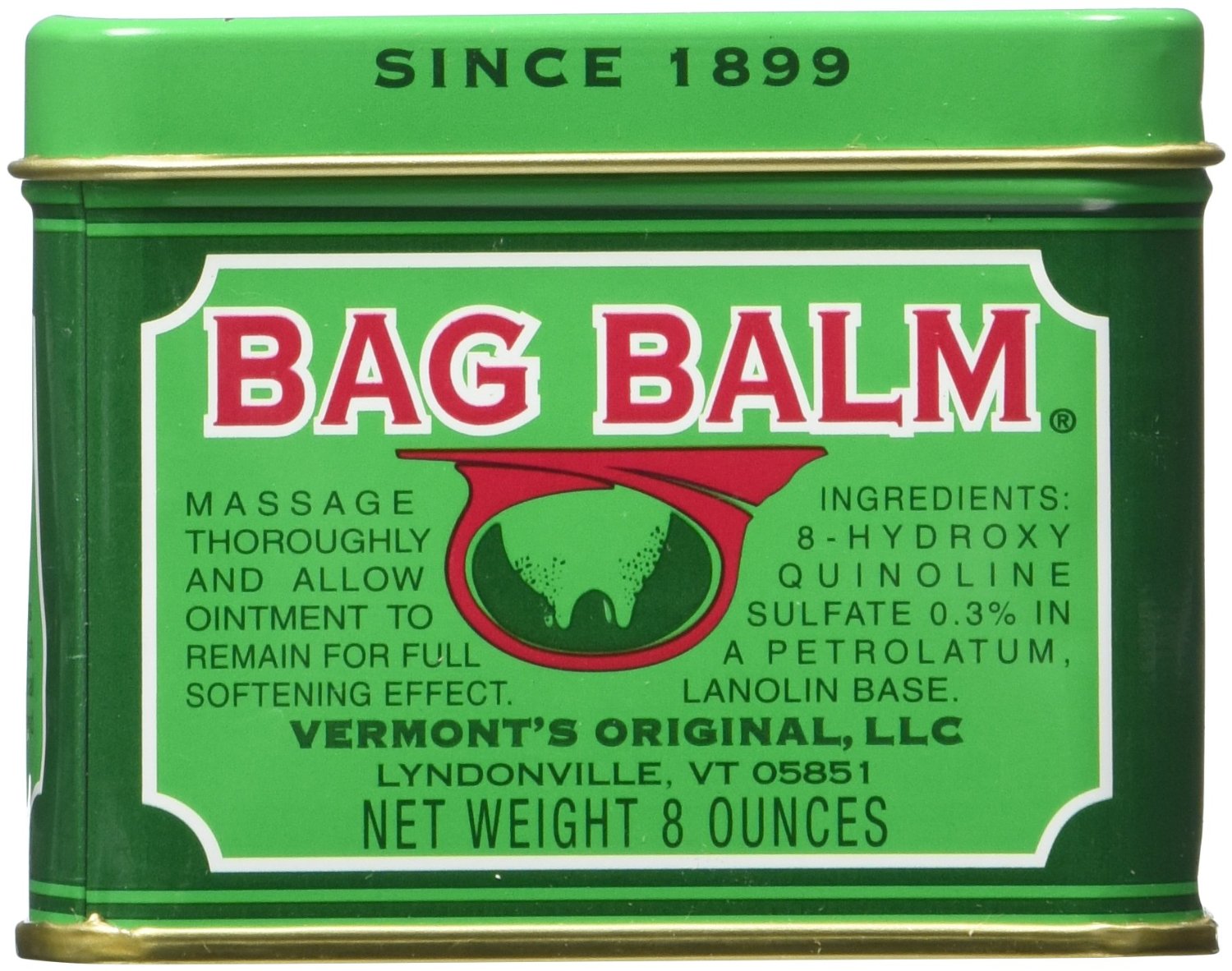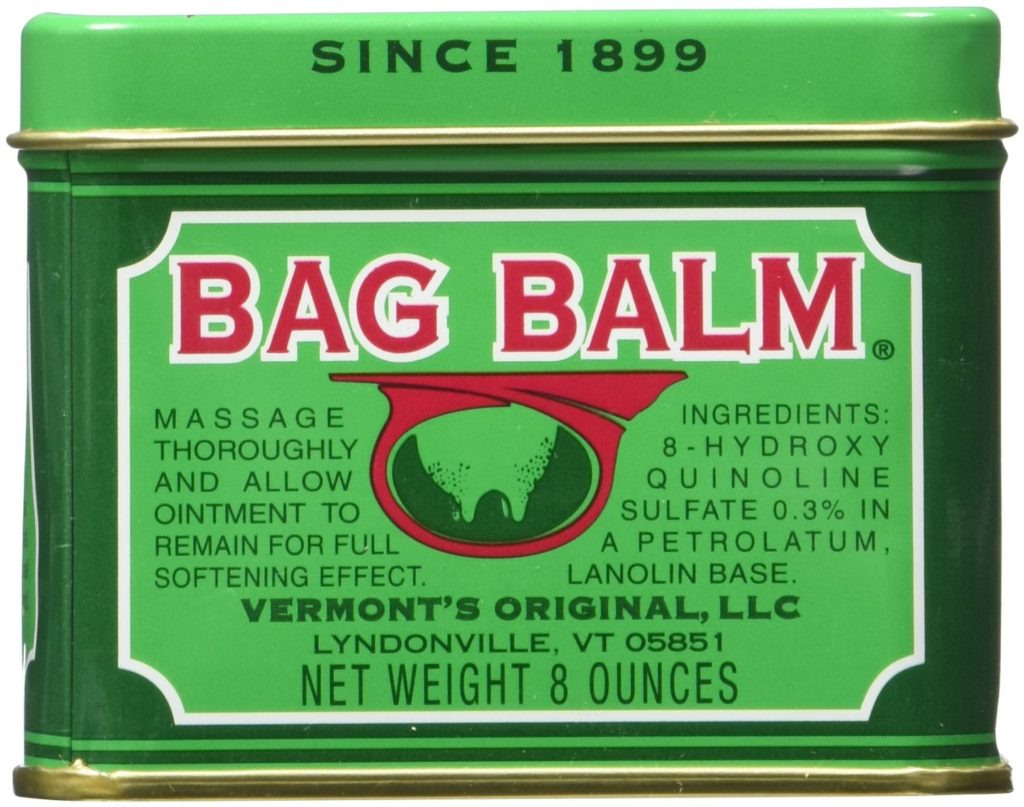 Who would have thought that a balm primarily created for a four legged farm animal can be used on humans too? Bag Balm existed since 1899 and is it not your ordinary skin care treatment which is now favored by celebrities and practical mommies. Bag Balm is made from simple ingredients lanolin, petroleum, 8-Hydroxyquinoline Sulfate and paraffin wax. Loyal users of bag balm swear that it works wonders on their skin especially on dry chaffed skin and lips. Bag Balm soothes and softens the skin providing effective relief on extremely dry and rough skin.
Purchase This Product On Amazon
Nivea Triple Effect Face Lotion for Men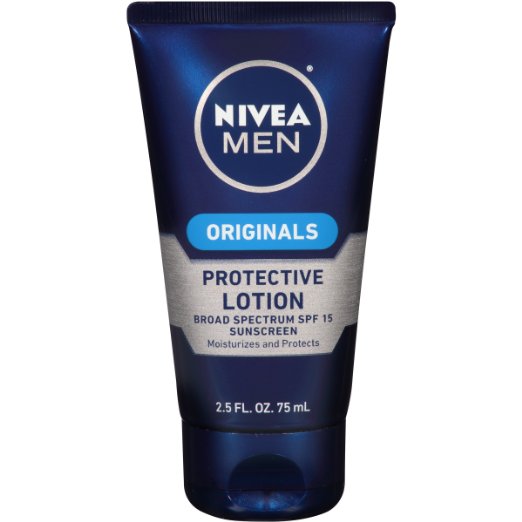 Men have different skin condition than women and most of them are suffering from oily and irritated skin. The Nivea Triple Effect Face Lotion is an extensive facial moisturizer for men that aims to address specific skin issues. Comes in a non-greasy formula, nivea face for men lotion helps soothe out razor irritations, provides SPF protection, heals the skin and has anti-aging property. This is one of the best facial moisturizers for men which can be a practical skincare product that is good for everyday use.
Purchase This Product On Amazon
AmLactin Alpha-Hydroxy Therapy Moisturizer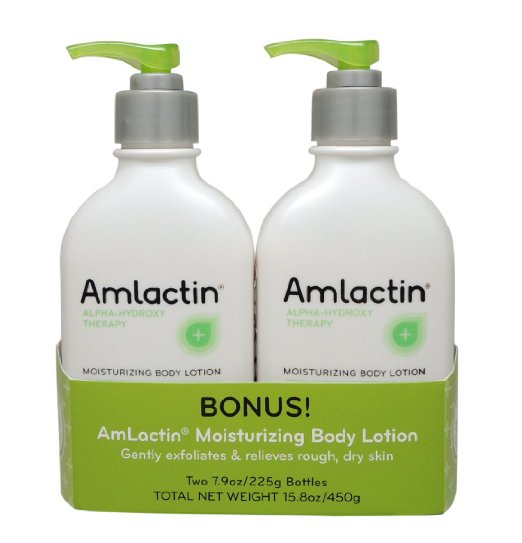 Highly recommended by dermatologists, AmLactin skin therapy moisturizer is ideal for extremely dry and rough skin. This best dry skin lotion comes in a non-greasy and fragrance-free formula that will help in facilitating skin renewal while leaving the skin smooth and soft. With gentle exfoliating action, amlactin lotion provides intense hydration that works deep into the skin.
Purchase This Product On Amazon
Eucerin Intensive Repair Very Dry Skin Lotion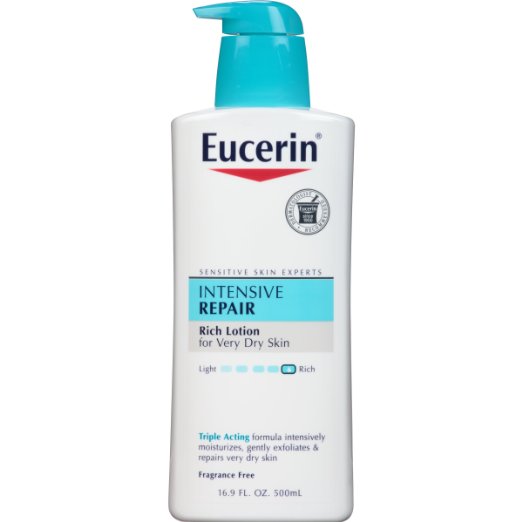 Formulated with alpha-hydroxy acid that provides intense hydration, Eucerin Intensive Repair Lotion is one of the best moisturizers for dry skin. It facilitates gentle exfoliation that will get rid of dead skin cells and impurities while promoting cellular growth. Eucerin is dermatologically tested and proven safe even on sensitive skin. It comes in a fragrance free and non-clogging formula which is good for daily use.
Purchase This Product On Amazon