I am sure all of you must be aware of the multifarious benefits of green tea for boosting the energy levels, nourishing the body with essential antioxidants and initiating weight loss. Now you must also be quite exhilarated to know about the important advantages that a green tea moisturizer can have for your skin.
Green tea is a powerful antioxidant that helps to fight against the free radicals as well as prevent skin aging. I have successfully compiled a list of the best green tea moisturizers that not only contain green tea but also various other healthy and organic ingredients that serve various skin advantages. All these products gather great customer reviews and come under the categories of reputable brands.
What is a Green Tea Moisturizer?
Green tea moisturizers are made from a combination of green tea extracts, water and other organic and essential oils that aids the skin to assimilate all the active ingredients in an effective manner. Numerous reputed skin care experts proclaim that the effectiveness of a green tea moisturizer is due to the antioxidants contained in green tea. These antioxidants fight against all skin bacteria, making it clear, healthy and supple. They also help to treat the premature signs of aging, caused primarily due to excessive sun exposure.
The free radicals that are contained in the UV rays of the sun destroy the skin cells thus reducing the skin collagen and elastin. This causes premature skin aging. The antioxidant in a green tea moisturizer fights these free radicals and provides for a tighter and a firmer skin.
Benefits of Using a Green Tea Moisturizer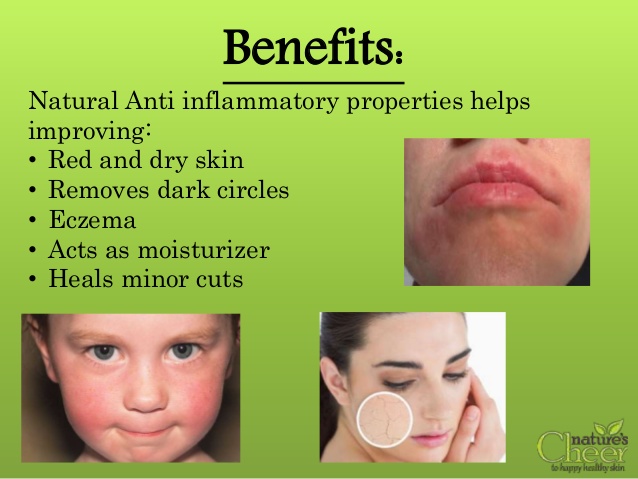 Green tea moisturizing solution can successfully tackle with numerous skin problems such as excessive sebum production and acne. People who have an acne prone skin generally face skin rashes and rosacea. This can be soothed by using this kind of a moisturizer. These moisturizers protect the skin against any redness and inflammation and reduce the sun damage by fighting and thus destroying free radicals. Almost all green tea moisturizers are mostly lightweight solutions that do not clog the skin pores and further add to the acne problems.
Best Green Tea Moisturizers (TOP 6)
The OZ Naturals Sea Infused Herbal Moisturizer is a great product that contains a good quantity of Japanese green tea leaf extracts as well as wildcrafted green tea. The company claims that the moisturizing solution is 92.7% natural, organic and free from all fragrances. It is a light facial moisturizer that hydrates the skin and offers a rapid repair and total moisture restoration. It is recommended for all skin types as an essential sun restorative treatment and a daily moisturizing solution.
Ingredients
Vitamin C & E
Rosehip Seed Oil
Algae Keratin Extracts
Organic Sulfur
Blueberry Extracts
Organic Herbal Infusions
Pros
Absorbs quickly without leaving any oil remnants.
Does not irritate sensitive skin.
Skin feels tighter, brighter and shinier with lesser signs of ageing.
Cons
Not an ideal option for people with dry skin, as it does not moisturize enough.
Verdict
Overall, the product bags positive reviews from the customers who find that there are several skin benefits attached with the same. A lot of users say that the consistency of the cream is runny and not very creamy as they would have preferred it.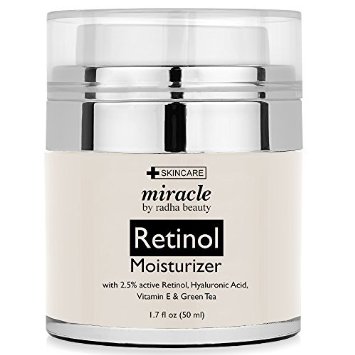 Radha Beauty Retinol Moisturizer Cream is a 3 in one lightweight moisturizing solution that reduces the visible signs of ageing, unclogs skin pores and brightens up the skin. The retinol helps to boost up the collagen production resulting in a quick cell turnover and thus treating hyperpigmentation. The moisturizing cream works as a powerful antioxidant that improves the skin complexion, making you feel rejuvenated and much younger.
Ingredients
Green Tea
5% Retinol
Vitamin E
Hyaluronic Acid
Jojoba Oil
Sunflower Oil
Organic Aloe Vera
Shea Butter
Pros
It does not leave any greasy residue.
Safe for all skin types. Does not contain any artificial fragrances, parabens or harmful fillers.
Provides a long lasting skin hydration, better complexion and a radiant skin glow.
Cons
The retinol contained in the moisturizing solution may augment your skin's sensitivity to sun exposure.
Verdict
The product bags great reviews and is quite popular among all its users. Even a small packing of the same goes a long way so it proves it be highly cost effective.
Amara Organics Retinol Cream is great green the moisturizer that repairs the skin on the molecular level erasing all the wrinkles and fine lines. It increases the collagen production and stimulates the process of skin cell renewal leasing to a tighter and firmer skin. It fights against all the acne scars, skin discoloration and brown spots giving you a radiant looking complexion.
Ingredients
Wildcrafted Green Tea
5% Retinol
Hyaluronic Acid
Jojoba Oil
Aloe Vera
Vitamin E & B5
Pros
Treats the noticeable signs of ageing.
Fights acne and future breakouts.
Gives you a brighter, firmer and younger looking skin
Cons
Verdict
Users greatly prefer this lightweight moisturizing cream as it has a gentle and natural scent and absorb easily into the skin. It leaves the skin soft and hydrated and helps in achieving an improved skin tone.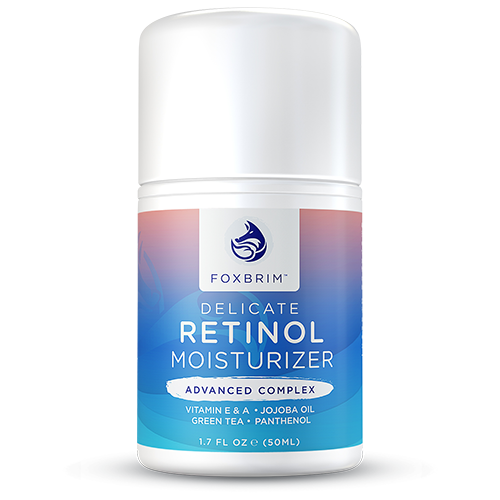 Foxbrim Delicate Retinol Moisturizer is a great skin care solution as it not only prevents the early signs of aging but also fights hard to rectify the existing damage. The regenerative properties of Retinol help to re-texturize your skin, making it clearer and brighter.
Ingredients
Green Tea
Organic Aloe Vera
1% Retinol
Vitamin E
Panthenol (Vitamin B5)
Phospholipids
Pros
Helps to fight against wrinkles and fine lines.
Gives you a radiant skin complexion.
Deeply hydrates the skin.
Cons
Retinol present in this moisturizing solution can trigger skin's sensitivity towards the sun, causing redness.
Verdict
The product uses all natural and organic ingredients. The customers claim that after applying the product, their skin feels smooth and nourished without feeling like they have a lot of product on their face. The moisturizing cream is light, has a mild aloe fragrance and blends well. Overall, it gathers great reviews.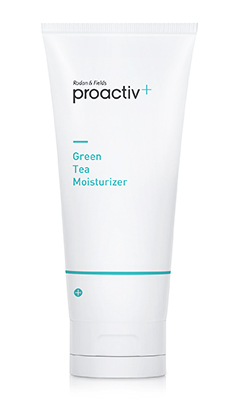 Proactiv Green Tea Moisturizer is an ideal moisturizing solution that contains high concentrations of green tea, minerals and botanical extracts. This lightweight formula fights against the free radicals and ease out the dry skin without clogging the skin pores. Highly recommended for blemish and acne prone skin.
Ingredients
Green tea Extracts
Glycerin
Emollients
Butylene Glycol
Pros
Provides instant relief to dry and irritated skin.
It is non-comedogenic i.e. does not clog the pores.
Deeply hydrates and nourishes the skin, making it soft and supple.
Cons
It contains iris root extracts that may cause skin irritation or allergies.
Verdict
The users mentioned that the product is non-greasy and absorbs quickly into the skin. It leaves the skin soft and moisturized and at the same time helped in controlling acne.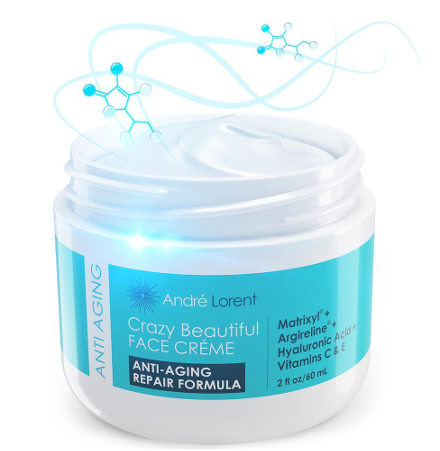 Andre Lorent Crazy Beautiful Face Cream features a unique formulation of renowned and well proven anti-aging ingredients that promises a long term solution of restoring a youthful and vibrant skin. It is 100% natural and hypoallergenic. Suitable for highly sensitive skin types as well.
Ingredients
Green Tea
Hyaluronic Acid
Matrixyl
Argireline
Botanical Extracts
Vitamin C & E
Pros
Free from all artificial fragrances, fillers, SLS and photochemical derivatives.
Combats crows feet, fine lines, wrinkles, laugh lines, uneven skin tone and aging skin.
Perfect daily moisturizing solution as it makes the skin brighter and refreshed.
Cons
Verdict
Users claim that this moisturizing cream is the best solution for improving the skin texture and keeping the wrinkles and fine lines at bay. It is lightweight, non-greasy and blends well. It gathers positive reviews from all users who simply love it for counteracting the signs of aging.
Side Effects of Using a Green Tea Moisturizer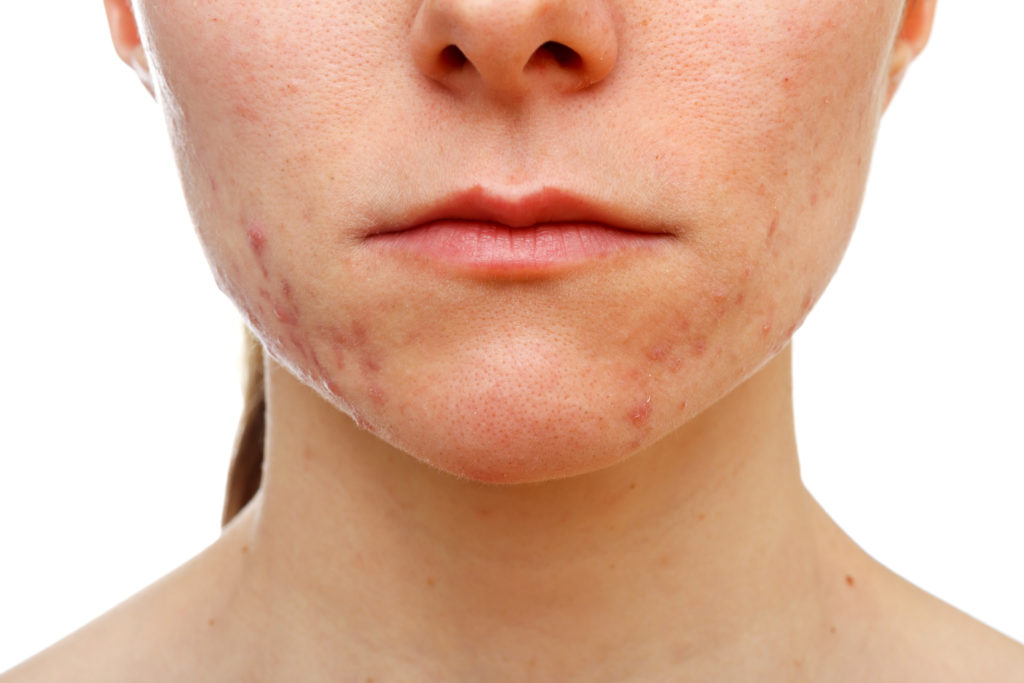 It is true that green tea moisturizers have great benefits for various skin conditions, however in forlorn situations, where a person has an oversensitive skin; a green tea moisturizer can severely damage the skin. Most of the people think that it is no big deal to experiment with any moisturizing cream and as a result, do not consult their dermatologist before embarking upon the use of any product. They fail to understand that whatever you put on your skin ends up in your body and you simply have to make sure that you are not paying the price for having a beautiful skin with your health by using any toxic ingredients.
So in case if you have a sensitive skin type, you should carefully read the label as well as the ingredients list before making any purchase. You can also perform a small patch test on your arm in order to be sure that the product does not have any harmful reaction on your skin. Also, if you are on any kind of medication, chances are that the green tea may interact with them; therefore, it is imperative to consult your doctor regarding the use of any green tea moisturizing cream.