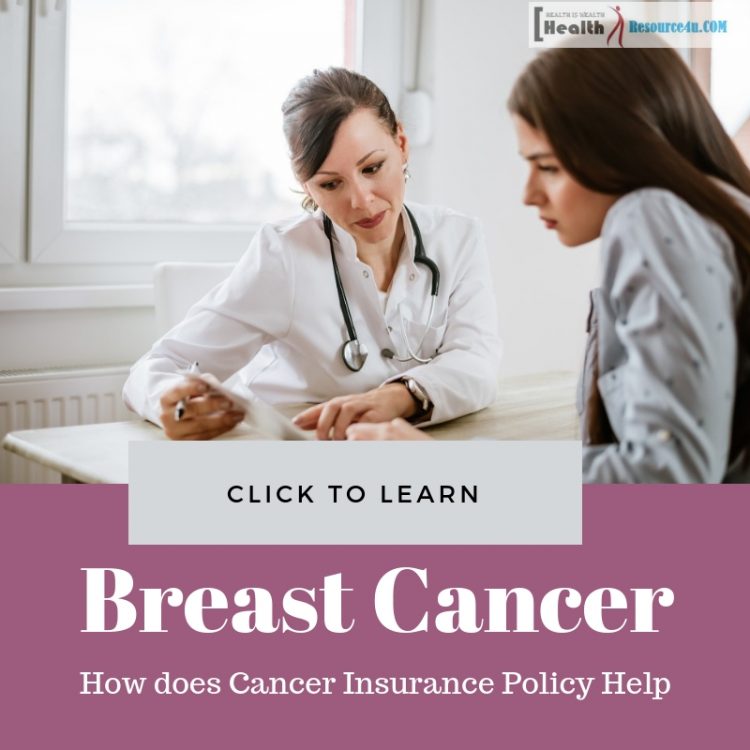 Raina and Prateek are the kind of parents every child would wish to have around. Loving, caring and earning, the couple takes up almost every responsibility together. Most of their life's happiness and energy they attribute to the highly organized and planned nature of their finances.
From retiring at 45 and starting a small café in the hills, the destinations to visit and the kids' higher education, everything is planned. Their estimations also suggest that they are well on their way to achieve most of their life goals.
Everything had been running as per the plan, including the regular medical checkups. For Raina things escalated quickly as her gynecologist discovered a small lump in her left breast. The doctor advised mammograms and many other tests fearing that the lump could be cancerous.
Just the mention of the word 'cancer' made the two go red with fear. As the reality of choices dawned on them, they realized how under prepared they had been for such a thing.
They both knew it well that the Mediclaim policy they had through Raina's employer wasn't enough to manage the financial burden that comes with cancer. It would cost a lot more than that – emotionally, physically, and even financially.
Was there anything they could've changed in their plan to stay stress-free?
What Cancer Means for A Family?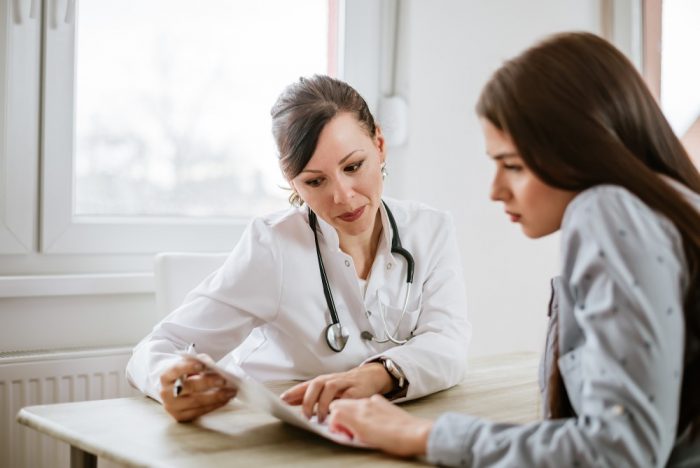 Breast cancer is the most common form of cancer in India. Breast cancer accounts for 25% to 32% of the total number of female patients diagnosed with cancers. In other words, one-fourth of all cancer cases in females is breast cancer.
The risk of breast cancer increases with age, so one must not ignore any symptoms and should see a doctor at the earliest. Also, a wise thing to do would be to buy a specific insurance plan for the same. It's important to have a financial backup as cancer can strike anytime, and the treatment is expensive to a point where it can drain up your finances in no time.
Stages of Cancer Treatment
Diagnosis
This may entail of mammogram, breast ultrasound, biopsy or breast MRI to check if lumps or abnormalities in your breasts are cancerous or not.
Staging Breast Cancer
Once detected positive, various other tests like CT Scan, PET scan or Bone Scan are carried out to progress with further treatment.
Breast cancer stages range from 0 to IV
Stage 0 indicates the cancer is noninvasive or contained within the milk ducts
Stage IV also called metastatic breast cancer, indicates that cancer has spread to surrounding areas
Treatment
Surgery
It is the removal of a tumour and tissues surrounding the breasts. It is done when the cancer is in a minor stage.
Chemotherapy
It is the administration of cancer-killing drugs, either orally or intravenously. It is given to either shrink a tumour before surgery, stop the growth of cancer cells or kill left-over cancer cells after a surgery.
Radiation
It is often coupled with surgery and uses high-intensity energy rays to kill the cancer cells.
How does Cancer Insurance Policy Help?
Insurers like Future Generali offer cancer insurance policy with a cover of up to 40 lakhs for both minor and major stages of cancer. Under these plans, you receive up to 25% of the sum assured instantly if cancer is diagnosed at the minor stage and entire cover amount if it's diagnosed at the major stage, all at a reasonable premium amount of Rs. 2/day. So, an insurance cover policy is something that every family must go for.
Insure Your Family Against Cancer
Public Health Foundation of India estimated that around 55 million Indians were pushed to the poverty line because of having to fund their own treatment. The number is alarming hence buying a cancer insurance policy is imperative. It will financially safeguard in case of such an event. Prateek and Raina never thought of it, but when situations went hazy, they wished that they should have.
Stay Safe and Enjoy Life
So, don't wait and regret later like Prateek and Raina. Buy a cancer insurance policy today and cover up the risk to save yourself from finance-related worries! You can also use an online insurance calculator to make sure that you have the right insurance cover against cancer and any such critical health condition. Moreover, it is important to adopt healthy habits and undergo regular body checkups to make sure that you always remain protected.