Gastric balloons are one of the newer and more effective weight loss methods. While placed in the stomach, it will occupy about 30%, slowing the digestion process and making people feel full for a longer amount of time.
The treatment is a walk-in, walk-out 15 minutes procedure, allowing patients to go home the same day. Thanks to these gastric balloons, people on average lose between 20% to 30% of their excess weight.
There are 5 reasons why gastric balloons have an advantage over other weight loss methods:
1. A Less Invasive Procedure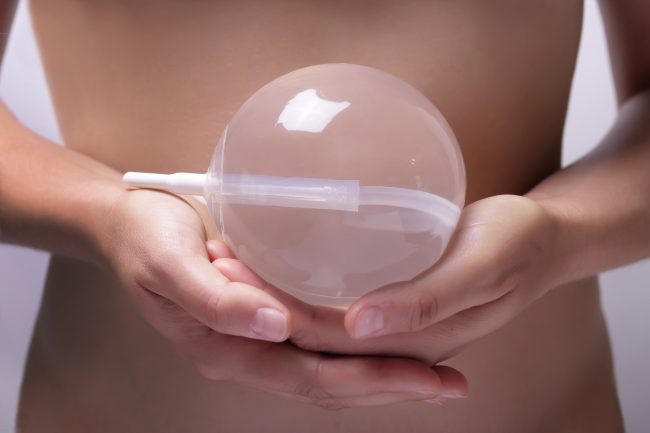 Unlike bariatric surgery, gastric bypass or lap band procedures, the placement of gastric balloons does not require surgery. The patient is lightly sedated while a thin tube carrying the balloon is set in the stomach. Once inside, it is inflated with a saline solution. Thanks to this novel process, there is no need to go through the risks associated with surgery.
Gastric balloons are also less expensive than the alternatives, making them an ideal method compared to many surgical options. The placement of the balloon in the stomach is only temporary (unlike bariatric surgery).
2. Remains in the stomach
Gastric balloons remain in the stomach. Unlike other weight loss methods, such as fitness centers or trendy diets, while the gastric balloon is in place, there are no shortcuts and no time-outs. It will limit the food intake, helping people eat less throughout. This continuous treatment helps make the connection between the stomach and the brain by sending signals when people overeat.
By design, the gastric balloon is only meant to be in a patient's stomach for six months before it is removed. But should any special circumstances arise sooner than that, it can and should be taken out.
3. Safety
Safety is of the utmost importance! The complications associated with gastric balloons are minimal compared to more invasive surgeries like gastric bypass or lap-band surgery. The most commonly noted complications for gastric balloons include vomiting and abdominal pain, but that subsides within a few days.
You may also be suitable for a gastric balloon even if you are not eligible for surgery.  Many clinics require candidates to have very high BMI and severe weight-related health problems before they are ready to undergo gastric bypass surgery. Gastric balloon procedures, however, can often be given to people with lower BMIs who have lower weight loss goals.
4. A Great Alternative when Diet and Exercise don't work
Gastric balloons produce real and long term weight loss results.
On average, weight loss at the end of the procedure is reported between 20 and 55 pounds, depending on the starting weight point. It is important to note that it is not a quick fix, but a process of learning one's body signals. Besides the benefits of losing weight, it is also a way to begin a healthier lifestyle by changing people's attitude towards food. After the balloon is removed, people can continue to maintain a healthier body with the help of a new mindset towards food as well as introduced diets and exercise routines.
Limitations of Gastric Balloons
Standard balloons (non-adjustable balloons) lose effect after 3 to 4 months. The stomach learns how to "live" with the balloon and this may lead to weight loss plateau. In some cases, it may lead to weight regain like other weight loss methods. Standard gastric balloons are limited since they could only offer a one-size-fits-all solution. This means there is only one chance to complete the treatment correctly. But for some patients, gastric balloons can be too big or too small.
There is one company that identified these problems and has cleverly developed a balloon that solves them.
5. The Spatz3 – A New Adjustable Gastric Balloon
The 5th advantage is actually offered by one company within the gastric balloon industry. Unlike standard gastric balloons (IGB), the Spatz3 gastric balloon is the world's only adjustable balloon on the market (Dynamic-IGB).
What does an adjustable balloon have over other balloons, you might ask?
It can adjust its size according to the patient's needs. There are two reasons to adjust:
Intolerance to the treatment:  If the balloon is too big and uncomfortable while sitting in the stomach, or if the patient is intolerant to the treatment method (about 10-12% of patients are intolerant to gastric balloon treatments), it can be decreased in size or as they call it at Spatz Medical – "down adjusted."
With standard balloons this is not the case, they will be removed if the patient is intolerant to the treatment.
 Loss of balloon effect: While other standard balloons lose balloon effect by the 4th month, the Spatz3 volume can be increased, giving the second round of treatment and enhancing the effectiveness of the balloon for an extended treatment time.
This combination of adjustability and prolonged effective stay in the stomach makes the Spatz3 adjustable balloon the safest and most flexible weight loss system in its category. Accordingly, the Spatz3 adjustable balloon offers the highest success rates in the gastric balloon industry.
For more information visit: www.spatzmedical.com
NOTE: FDA approval in the US is pending and will likely be granted by summer of 2019. It is approved for one year outside of the US.