The buzz around getting instant fairness is not new in the Indian subcontinent. A lighter skin tone is generally considered a sign of beauty in this part of the world. However, naturally, most of the people from this region are born with brownish to medium complexion.
In this subcontinent, for centuries, the queens have used Homemade Face Packs for Instant Fairness to get lighter skin tone and here we have brought some of those best kept secrets for you.These homemade formulas of instant fairness were the best kept secrets of beauty in this part of the world.
With time, the formula of many of these treatments has been lost and some are still kept alive with different additions and alterations. Currently, few herbal brands from India are trying to come up with akin lightening and rejuvenating products with these natural formulas that actually work and are completely safe for the skin. Before we move to the Homemade Face Packs for Instant Fairness, we will first take a look at few other related things.
The secret of skin complexion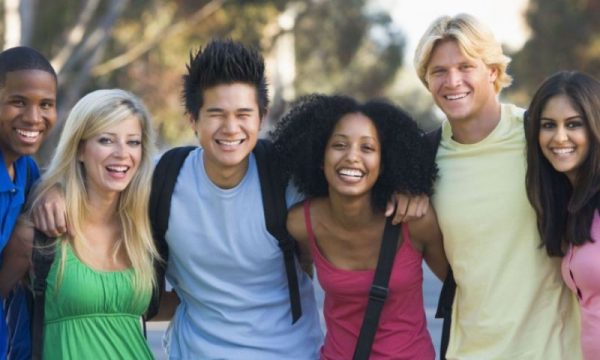 If you are trying to get lighter and fairer skin complexion, the first thing that you need to know is the secret of complexion and why every skin has a somewhat different shade and tone. The color of the skin is determined by the presence of melanin.
Melanin is a pigment which adds color to the skin and hairs. The color of the melanin pigment can vary from dark brown to black and the amount of melanin present in the skin determines the color of the skin. So, if you have darker complexion it means your skin has more melanin; whereas if your complexion is lighter, the amount of melanin in your skin is less.
Now what determines the amount of melanin in your skin? Just like most of the other features of your body, the amount of melanin present in your skin is also majorly determined by the genetic factors. However, environment also has a role to play in it at times.
So, when you are trying to get instant fairness you are trying to reduce the amount of melanin in your skin, so that the skin naturally turns lighter. Synthesis of melanin can be controlled through a number of natural homemade treatments. On the other hand, sun rays are one of the primary inducers of more melanin synthesis.
Dark skin is healthy 
Yes, that is the fact. You might actually feel that the people with lighter skin tone are lucky but in reality their skin is less healthy compared to the darker skinned people. Melanin works as a natural shield for the skin, keeping it safe from the harmful UV rays, pollutants and other factors that can affect the skin negatively.
Light skinned people lack this natural protective barrier and hence their skin is more prone to being effected by sun rays and pollutants. Due to the same reason the signs of aging becomes more quickly prominent on lighter skin tones rather than on darker skins. Even lighter skins are more prone to skin cancer compared to the naturally darker skins.
The truth behind instant fairness
If you are looking for instant fairness, let us clear out one point at the very beginning. The best Homemade Face Packs for Instant Fairness can give you fairer skin tone quickly by removing skin tan or any other type of temporary skin darkening caused due to environmental or health factors.
However, if you are looking to get a naturally fairer skin tone, which will necessarily include reducing the amount of melanin in your skin permanently, you will need to follow a proper skin lightening treatment for a prolonged span of time to get the results.
When you are using natural skin lightening treatments it is also important to have realistic expectations. You just cannot change the complexion of your skin drastically without opting for cosmetic procedures, which are sure to have some kind of side effects.
Here we have collected the formula of some of the most effective Homemade Face Packs for Instant Fairness. You can follow these treatments religiously for longer span to get 3-4 tone fairer skin within a year or two.
Mixed Fruit pack for Instant fairness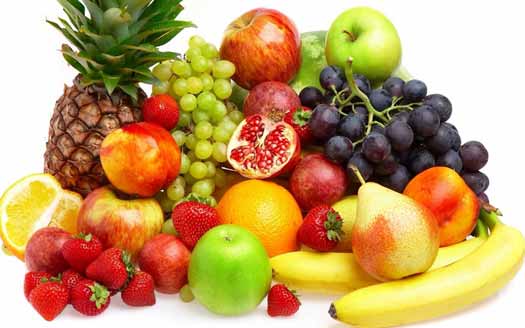 When it comes to instant fairness with homemade face packs, fruits are one of the best options that you have at hands. Different fruits come with different types of natural acids, enzymes and vitamins which work as potent skin lightening agents.
These ingredients help in natural skin peeling by removing the darker upper layer of the skin and also help in reducing melanin. A well prepared homemade mixed fruit pack can be most efficient in removing skin tan giving fairer skin instantly. Here is how you can prepare the most effective mixed fruit pack at home,
Ingredients
Cucumber – 1/2
Papaya – 2 medium sized cubes
Tomato – 1 medium size
Apple – 1/2 (medium size)
Banana – 1/2 (medium size)
Orange juice – 1/2 cup
Green grapes – 5-6
Fuller's earth – 4-5 spoons (finely powdered)
How to make
Take the cucumber, papaya, apple, banana and tomato in a pressure cooker and heat it for 5 minutes on a steady burner flame. Now, let it rest till you can touch the cooker with your bare hands. Remove the lid and collect the boiled fruits along with any juice oozed out by the fruit, in a clean mixer jar.
Add the green grapes and the orange juice to the boiled fruits in the mixer jar and grind it to make a smooth paste. Collect the paste on a thin cotton cloth and strain it a little to make the pack thicker. Collect the strained juice in a glass bowl.
Mix the Fuller's earth with the fruit paste to reach the consistency of a face pack. Your fairness treatment is now ready to use.
How to use
Before you start with the treatment, wash your face clean with a proper facial cleanser. It is also a good idea to scrub your face before you start with the treatment. Scrubbing will ensure that your face is actually clean and free from debris.
Once your face is clean and dry, take some of the strained fruit pack extract in your hands and start massaging your face with it. You should massage in a light and upward motion with excess of the extract for at least 3-5 minutes. Once your skin seems to have absorbed the extract, you can start applying the pack.
Apply the freshly prepared fruit pack in thick but even layer all over your face. Place two cotton pads over your eyes, and put some of the pack over the cotton pads. The skin around the eyes is extremely sensitive and applying a pack rich with fruit acids and vitamin C directly to this area might harm the skin in the long run.
So, apply it from over the cotton pads which will ensure better protection for the area and will also help to remove any darkening around the eyes. After application of the pack, make sure that you do not talk or make any movement of your facial muscles. Relax for the next 20 minutes and then first remove the eye pads and then the pack from the face with the help of a piece of wet cotton cloth.
After the pack has been removed, wipe your face lightly with a slightly damp and soft cotton cloth but do not wash your face. Wash your face with water after 30 minutes of removing the pack.
The results
This mixed fruit pack is sure to give your skin instant fairness and brightness. If you have been suffering from suntan, this treatment can be extremely beneficial. Even if you have fair skin complexion but you need that special look on your skin for a special party or occasion, then too this pack can give you the best results as per your expectation.
This Homemade Face Pack for Instant Fairness is a bit time consuming to prepare but the results are worth every minute spent on it. You can also continue using this mixed fruit pack once every week to lighten your skin tone naturally or just to get that healthy glow on your skin.
Sandalwood, Turmeric, Liquorice and Rose water pack for instant skin fairness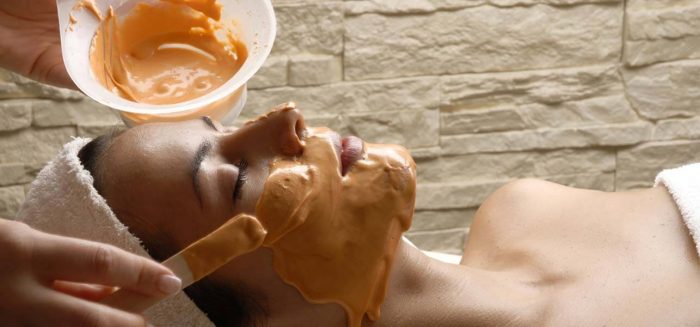 One age old, instant skin fairness treatment that works miraculously even till date, can be prepared with easy available ingredients like sandalwood, turmeric, liquorice and rose water. All of these ingredients work miraculously to lighten and brighten the skin tone.
This pack can give you instant fairness and if you continue using it, you are sure to get a much lighter and brighter skin complexion within 6 months to a year. Read on to know how to make this pack and use it to get the best benefits.
Ingredients
How to make
If you can get pure sandalwood powder you can use it directly for the pack. Otherwise, you should prepare the sandalwood paste by rubbing a sandalwood stick in sand stone with water. It is really important that you use only pure sandalwood for the pack.
First clean the turmeric and liquorice roots properly with fresh water. Now grind these two in a mixer grinder to make a smooth paste. Do not use turmeric powder, as most of the turmeric powders available in the market come with a number of impurities and its ability to work on the skin is greatly reduced due to industrial processing.
Take the turmeric and liquorice paste in a glass bowl and add the sandalwood powder to it. The next thing to add to this mixture is the sandalwood oil. Finally add rose water, only to make the consistency of the mixture perfect for a facial pack.
How to use
Before you use this Homemade Face Pack for Instant Fairness, start with cleansing your face with a proper facial cleanser. Also follow with a homemade scrubber to make sure that your skin is free from dead cells and excess oil. Now apply the pack onto your face in an even layer. Do not apply it onto the area around the eyes. The liquorice present in this pack can be too much for the sensitive skin of the eye area.
After application of the pack wait till it gets at least 90% dry. Make sure that you do not sit in an aerated place where the pack will dry out quickly. Also do not talk or move the muscles of your face while the pack is on.
Once the pack is dry, soak your palms in water and rub your skin lightly with the pack in slow, circular motion. The pack will start to come up and shed off. Use a damp cotton cloth to wipe your face to get rid of the pack completely but do not wash your face immediately.
Use plenty of water for washing your face after 20-30 minutes of removing the pack. Do not use this pack just before going out to the sun.
The results
This Sandalwood, turmeric, liquorice and rose water face pack can do miracles as far as lightening the skin complexion instantly is concerned. With regular use of this pack you can change the complexion of your skin significantly over a span of 3 to 6 months. If you are preparing for an upcoming special occasion, like a wedding start indulging your skin with this pack every day and you can see the difference in a few months.
Saffron, milk, nutmeg and coconut water pack for fairer and brighter skin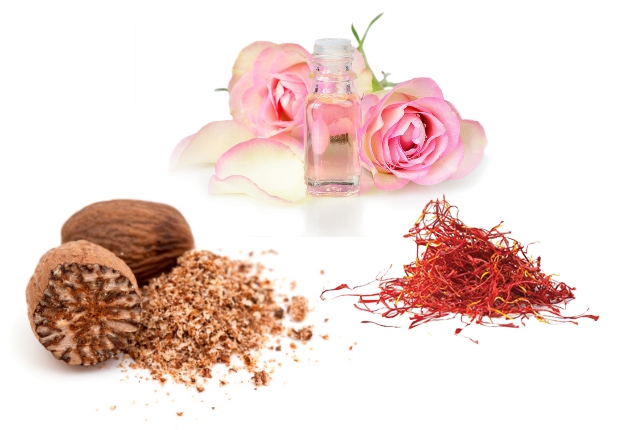 For lightening skin tone, milk and saffron can work most efficiently. It is an age old potion that used to be counted as the best kept beauty secret in the Asian countries. Nutmeg on the other hand is known for improving the skin texture and complexion.
The water of green coconut is the other natural ingredient that can reduce melanin on the skin quickly, promoting a brighter and lighter skin tone. Read on to know the ingredients you will need for this pack as well as how to prepare and use it for maximum effectiveness.
Ingredients
Raw cow milk – 4 spoons (double toned milk / whole milk)
Saffron – 4-5 whole strands
Nutmeg – 1 spoon (powder)
Green coconut water – 1 cup
How to make
If you have dry skin or if it is winter, you should use whole milk for preparing this instant fairness pack. On the other hand, if your skin is oily or if the weather is hot and humid opt for double toned cow milk. Take the cow milk in a small glass bowl and add the saffron strands to it. Let it set for 30 minutes. Now mix the saffron strands with the milk and the milk will turn yellow.
In the next step add the nutmeg powder to this milk and saffron mixture, making sure that it does not clump. Adding small quantities of the nutmeg powder at one time is the right way to go. The final pack should have a runny consistency. You need not to use the green coconut water in preparing the pack.
How to use
Before you apply this pack, make sure that your face is clean and free from dead cells and debris. Scrubbing your face with a homemade scrubber is always a good option before applying the pack. Start with massaging your face lightly with excess of green coconut water, till the water is absorbed into the skin.
Now apply a layer of the runny pack evenly onto your face and let it get dry. Once dry, apply another layer of the pack over it. Continue layering for 4-5 times and then let the pack get dry completely.
Once dry, sprinkle some green coconut water over the pack and massage your skin lightly with it for 1-2 minutes. Wash off by splashing the green coconut water. You should not use water on your face or anything else for the next 20 minutes. Wash off with plenty of water after the time has passed. Do not plan to go out into the sun within 1 hour of using this pack.
The results
This face pack can give you instant fairness as it helps in removing excess pigmentation and tan from the skin. Apart from giving a fairer look and healthy glow this pack will also improve the texture of your skin, making it perfect for makeup.
Using this Homemade Face Pack for Instant Fairness regularly can give you excellent benefits. It will not only take care of your complexion and skin quality but will also keep the signs of aging at bay. It can work as a very effective completely natural anti-aging treatment when used regularly over a prolonged span of time.
Why you should use homemade Face Packs over cosmetic products for Instant Fairness?
There are a number of products available in the market that claims to offer instant fairness. To tell the truth, some of these products are actually able to give a lighter complexion instantly. However, still, if you love your skin and you are concerned about the health of your skin in the long run, it is only wise to stay away from these instant fairness formulas readily available in the market.
Most of the cosmetic products that lighten the skin tone instantly come with high amount bleach, acids or Ozone. These ingredients give a lightning and brightening effect on the skin quickly but at the cost of harming the normal pH balance and the health of the skin.
On the other hand, the Homemade Face Packs for Instant Fairness are time consuming to prepare and they might not give you results as prominent as the cosmetic products, after the first use. However, these face packs come without chemicals and are not harmful for the skin. If you continue using these treatments religiously for a long period of time, your complexion as well as skin quality both will be improved significantly.