We all know the importance of lathering on sunscreen before going out to the sun, but even after that, we are often not able to completely escape from skin tanning due to the sun rays. If you live in hot and sunny weather then getting suntan regularly might not be actually uncommon for you.However, do not worry; we are here with the best home remedies on how to get rid of suntan quickly, so that you can get your normal skin tone back within days.
Before we get to the natural remedies to get rid of suntan quickly, we will go through the reasons of getting a suntan. This will help you to reduce the skin tanning at the first place, which can be most helpful.
Reasons of getting suntan
Not using a sunscreen
One of the first reasons of getting suntan is not using a sunscreen. There are many who shy away from using sunscreen every time they go out under the sun particularly because the sunscreen lotions often feel heavy on the skin and some sunscreen formulations even induce sweating.
If you are not using a sunscreen every time you are going under the sun, your chance of getting suntan is high. Currently, sunscreen formulations are available that are light on the skin and will not induce sweating. So, pick a sunscreen that suits your skin and your needs but does not skip on it.
The VLCC Sweat Free SPF-40 Sun Block Lotion can be a good option in this case. You can buy this sunscreen from here,
Purchase This Product On Amazon
Using the wrong sunscreen
There are different types of sunscreens in the market and in order to get the best sun protection, it is important to use the right sunscreen according to your needs.
Your sunscreen should be able to offer protection from both UVA and UVB rays. There are many sunscreens that miss out on the UVB protection and hence are not often effective to provide full coverage from skin tanning due to sun.
L'Oreal Paris UV perfect 12H Long lasting UV protector, SPF 50+, UVA PA+++ is a highly praised sunscreen that gives protection from both the UVA and UVB rays of the sun. You can buy it from here,
Purchase This Product On Amazon
Using a sunscreen with less SPF
Different sunscreens come with different amount of Sun Protection Factor and it is important that your sunscreen has SPF that suits with your outdoor time and the surrounding environment. If you are going to the hills and you are planning to stay out for long, an SPF 20 sunblock can be hardly able to provide you the protection needed.
In such cases you should not settle for anything less than SPF 90 to get maximum coverage. Lotus Herbals Safe Sun Collagenshield Sunblock SPF-90 is one of the effective sunscreens that offer high protection from sunrays for long hours. You can buy it from here,
Purchase This Product On Amazon
Not repeating the sunscreen application
Your sunscreen is not a makeup product and it will not last on your skin for the whole day after a single application, no matter how high SPF it carries. It is important that you reapply the sunscreen after every 2-4 hours depending on the SPF of the sunscreen and also the sun exposure you are experiencing. Also apply the sunscreen lavishly to get maximum coverage.
If you are staying out under scorching heat of the sun for long, you should also plan to carry a physical cover for your skin as well, apart from lathering on the right sunscreen. Full sleeved clothes, a hat, a scarf all can provide effective physical protection coupled with the sunscreen to keep you safe from suntan.
Home treatments for quick suntan removal
Having elaborated on the reasons of getting suntan, now we will directly move to how to get rid of suntan quickly.
Coconut oil treatment for quick suntan removal
Have got worst suntan on your skin which looks close to sunburn? Try out coconut oil and you are sure to thank us. Coconut oil has small chain fatty acids that are easily absorbed into the skin and helps in skin nourishment.
Apply excess extra virgin coconut oil on the affected area of the skin and leave on. Reapply after every 3-4 hours. Make sure to have it on before going to bed at night. You can see improvements within a day or two.
Another effective herbal treatment that can bring an end to all your suntan worries is Aloe Vera. Aloe Vera has magical skin nourishing properties and it can be highly effective to remove suntan from skin quickly. Collect fresh Aloe Vera pulp from the Aloe Vera leaves and rub the pulp onto the affected area of the skin.
Leave on and repeat after every 2-3 hours. You can see improvements within 2-3 days.
Tomato- the lycopene cure for suntan
Another easy and quick cure of suntan is tomato. Take a tomato, slice it into half and rub it on the affected skin for 4-5 minutes at a stretch and then wash off with normal water. Repeat 2 times a day and your suntan will start lightening in a day.
It is best to use tomato on your skin as soon as you have got the suntan. It will ensure that the tan is removed quickly.
Curd and Turmeric to get rid of suntan quickly
Curd and Turmeric has been long used in India for removing suntan from the skin. It helps in lightening any type of skin pigmentation and can be effective to remove suntan as well. Take 2 spoons of homemade sour curd and add 1 spoon of freshly prepared turmeric paste to it.
Rub the pack on the suntanned skin lightly and then leave on for 15 minutes before washing off, rubbing with your hands. Repeat twice a day to get quick results.
Papaya for suntan cure
The enzymes present in Papaya work as natural bleaching agent and can be a good remedy for suntan. If you have got suntan on your skin, take a slice of papaya and rub it on the skin for 5-8 minutes.
Let it stand for another 5 minutes before washing off with water. Repeat at least twice a day to see improvements in your skin condition within 2 days.
Milk and Gram flour for removing skin tan
Raw cow milk has natural skin lightening properties and gram flour can be effective to remove the dead skin cells from the skin which can be very useful to get rid of the tan quickly. Prepare a face pack by mixing 2 tablespoons of gram flour with 2 spoons of raw cow milk.
The mixture should have a face pack like consistency. Apply the pack lavishly onto the affected area of the skin, let it get 80% dry and then wash off with plenty of water. Use this pack once daily for best results.
Milk, cucumber and lemon for removing tan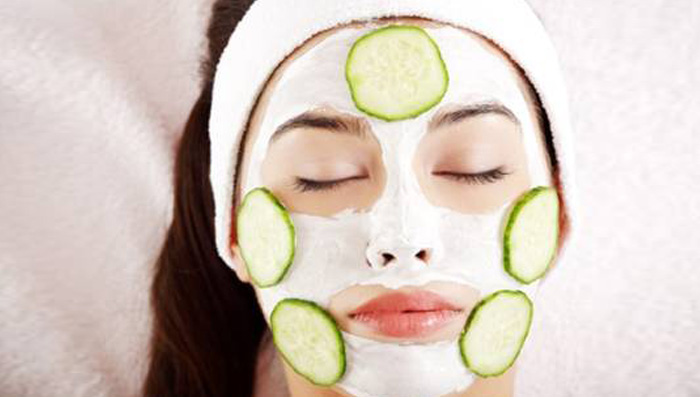 To get rid of unwanted skin tanning, a mixture of raw milk, cucumber juice and lemon juice can be highly effective. Take 3 spoons of raw cow milk, add 2 spoons of freshly prepared cucumber juice to it and then a few drops of lemon juice.
Mix the three well and apply the runny mixture lavishly onto the affected area of your skin with a cotton ball. Leave on for 10 minutes before washing off with water. Follow the treatment daily and you can see the tan going off within 2-3 days.
Sandalwood and green coconut water pack for suntan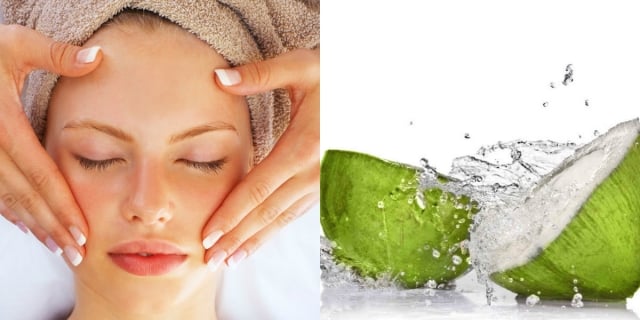 Sandalwood is extremely effective in treating any type of unnatural skin pigmentation. It can be most effective to remove suntan when added with green coconut water. Take a spoon of pure sandalwood powder and add 2 spoons of green coconut water to it to make a runny pack.
Apply it onto the affected area of the skin and let it get dry. Wash off with more green coconut water and leave on. Wash off with plain water after 30 minutes. Repeat this treatment twice daily for the best results.
Fuller's earth, rose water and lemon juice pack for suntan removal
You can get rid of stubborn suntan quickly with a pack of fuller's earth, rose water and lemon juice. Fuller's earth comes with a number of minerals that can be effective to remove skin pigmentation quickly and it also helps in soothing the skin, negating the effects of sun burn.
Soak 2 tablespoon fuller's earth powder in sufficient rose water. Once the fuller's earth is soft enough add few drops of fresh lemon juice to it. Mix the ingredients well and apply onto the affected skin. Leave on till the pack is 80% dry and then wash off with plain water.
Remove suntan with potato juice and orange peel face pack
Potato juice added with orange peel paste can remove suntan pretty quickly. Potato juice helps in removing unnatural skin pigmentation and orange peel has high vitamin C that can lighten the skin tone naturally. It will also help in fighting signs of skin aging.
Prepare a smooth paste with fresh orange peels and add 2 spoons of fresh potato juice to 2 tablespoons of the peel paste. Apply the resulting pack onto the affected area of the skin, leave on for 10-15 minutes and then wash off with water, rubbing your face with your hands.
So, now you know how to get rid of suntan quickly and it is clear that you do not need expensive parlor treatments for getting rid of even the most stubborn suntan. Follow the right home treatment for suntan religiously and you will get the results pretty quickly.