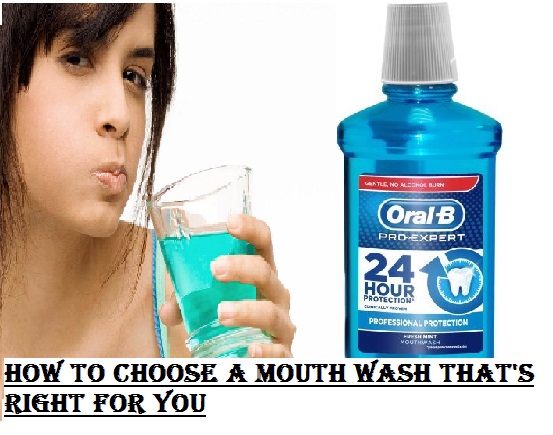 Mouthwash products of a wide variety are there to choose from, ranging from anti-plaque to anti-gingivitis and alcohol-free. All these products promise to safeguard your gums and teeth and refresh your breath. But how do you separate the winning choices from the not-so-perfect options? Also, is brushing and flossing enough or does a mouthwash necessarily the requirement to protect your dental gums and teeth from bacteria and decay?
Read on to know why and how the different types of mouthwash can help you and which ones are the best. Three major categories of mouthwash products include fluoride, anti-gingivitis, and anti-plaque. Cosmetic mouthwash products are also there. While some are OTC, others need a doctor's prescription.
Types of Mouthwash
Fluoride Rich Mouth Wash
Fluoride assists in combating tooth decay by strengthening the enamel of the teeth. This is the white, bone-like substance that covers the teeth. While a fluoride-rich toothpaste can work wonders, those with xerostomia may opt for this mouthwash. Others suffering from dental caries or cavities can also choose this mouthwash.
You need this mouthwash if the dryness of the mouth leads to change in the percentage or balance of bacteria in your mouth. Excessive bad bacteria can foster tooth decay as well. This is why fluoride rich mouthwash can help. Even if you are using fluoridated toothpaste, supplement it with this mouthwash for even better results. Mouthwash keeps the breath fresh and smells awesome. For combating conditions like gingivitis and gum disease, a mouthwash is a must. If you are prone to cavities, fluoride creates a protective layer over the teeth protecting it from the buildup. It also boosts the enamel and ensures a good dental welfare, helping to keep your teeth fit for the entire duration of your life.
Alcohol Containing Mouth Wash
Alcohol rich mouthwash works as an antiseptic. It clears and eliminates germs and viruses in the mouth, But if you suffer from a dry mouth, this type of mouthwash is not recommended as it can increase the problem. Free the mouth from the drying impact of alcohol by using non-alcohol mouthwash products. Children should never be given alcohol based mouthwash, as this can lead to toxic side effects. Avoid swallowing mouthwash containing alcohol as this can lead to complications.
Antibacterial Mouth Wash
These mouthwashes are rich in chemicals to fight build up of bacteria, gum disease, and other infections. Several mouthwash products contain trace amounts of anti bacteria. Some are made specifically to stave off infections. These types of mouthwash are preventative rather than curative in nature.
Cosmetic Mouth Wash
These clear the mouth of bad breath or halitosis. Some even destroy bacteria. This bacteria killing property of cosmetic mouthwashes is very limited. Fresh and good breath is one thing and improving your oral health quite another.
Anti-Plaque or Anti-Gingivitis Mouth Wash
This is an excellent addition to brushing and flossing. It is the key aspect of good dental health by boosting dental care and killing bacteria. These mouthwash kill a different type of bacteria as opposed to cosmetic rinses. Eliminate the dental organisms that cause bad breath and disease using this mouthwash. For fighting advanced plaque or gingivitis, prescription based mouthwashes are also available.
Choosing the Right Mouth Wash
Mouthwash serves multiple purposes, whether it is to make your breath smell good or fight plaque and gingivitis. Don't miss out on dental floss either. Pick a mouthwash that has been certified by the dental association. While choosing the mouthwash, consult a specialist to see which type will suit you best. While picking a mouthwash from the different varieties, choose one that meets all your needs and sorts out your current oral health problems. Choose the right mouthwash depending on whether you suffer from xerostomia, halitosis, gingivitis or teeth or gum sensitivity.
Mouth Wash for Bad Breath
Halitosis can range from mild to severe and have a serious impact on your oral health and self-esteem. Most people suffering from temporary bad breath may opt for cosmetic mouth rinses used for disguising bad breath. But remember that these do not address the true cause of bad breath. Cosmetic mouthwash works wonders for temporary halitosis only. If you have permanent bad breath, this could be the result of underlying oral problems such as bacteria or gun disease. Using an antibacterial or anti-plaque mouthwash may be more viable in such cases.
Mouth Wash for Xerostomia
If you have dry mouth syndrome known as xerostomia, the alcohol rich mouthwash is not a good idea. What is the reason for that? Alcohol dries out the mouth and causes more symptoms raising your levels of discomfort. Use alcohol-free mouthwash for the best results. If your dry mouth syndrome is excessive, choose special mouthwashes for the condition which generate artificial saliva.
Mouth Wash For Gum Disease
From gingivitis to other types of gum disease, mouthwash with antiplaque, antibacterial, anti-gingivitis and anti-microbial properties and ingredients works well. If you want to prevent advanced gum diseases, mouthwash rich in chlorhexidine can be used.
Mouth Wash For Sensitivity
Tooth sensitivity can be a real problem. Several mouthwash can strengthen the teeth and dentin to help lower tooth sensitivity. If one suffers from sensitive teeth, they should look for toothpaste containing the following ingredients:
Potassium citrate,
Calcium phosphate
Potassium nitrate
Stannous fluoride
Sodium fluoride
For anesthetizing the dentins and teeth nerves, potassium citrate and nitrate are needed. The other three ingredients in the lists strengthen teeth and prevent irritants from penetrating the dentins.
Mouth Wash For Tartar
If you have tartar buildup and gum disease, causing the bacteria to inflame the gums, it's time to choose a mouthwash that fights cavity and plaque. Tartar is mineralised plaque and it can be a real problem if you do not address it in the early stages.
Conclusion
Your dentist is the best person to recommend a mouthwash for you. He/she knows what gum conditions you suffer from and the exact state of your teeth.Opt for personalized dental care and choose a mouthwash that bears the dental association stamp of approval apart from being scientifically verified for its ingredients and effects. Last, but not the least, mouthwash is a critical aspect of dental care which should never be ignored, for good healthy teeth and strong gums.