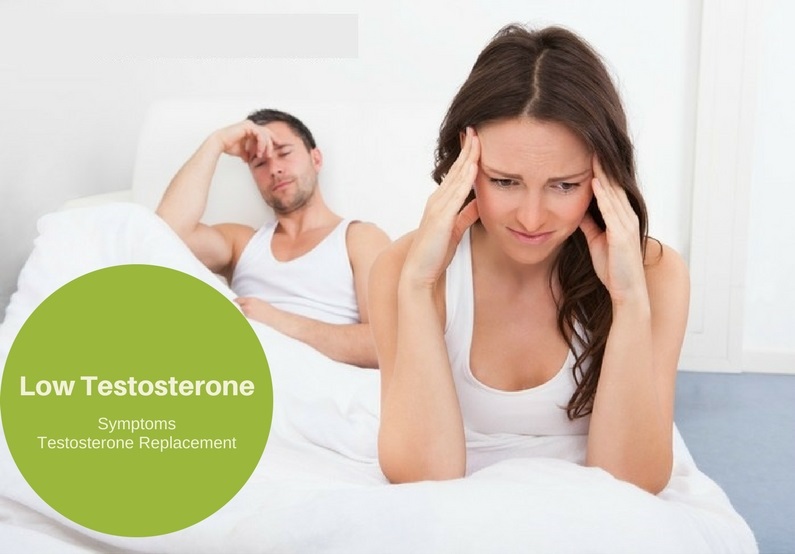 Testosterone is a hormone produced in the body. It is mainly produced in the reproductive organs of the male, that is the testicles. Testosterone impacts sexual development and impacts the appearance of a man. It stimulates sperm production and the sex drive of a male. It also helps in building muscle and bone mass. Testosterone production lowers with age.
As per the Urological Association of America, 2 in 10 men older than 60 years have low testosterone. This increases to a higher number as men age. Testosterone decrease is accompanied by a range of symptoms. Low T or testosterone occurs when the levels fall below three hundred nanograms per deciliter. A normal range is around 300-1000 ng by dl according to the US FDA. Blood tests such as the serum testosterone test determine the extent of circulating testosterone. A range of symptoms can occur if testosterone production falls below normal levels. Signs of low T are subtle. The need is to keep reading the signs of low testosterone in men.
What is Testosterone?
This is a hormone required for male development and sexual function. It is responsible for constructing muscle and bone mass besides influencing sperm production and sex drive. It also influenced the fat distribution in males apart from the bone density and RBC production. In normally developing males, testosterone peaks at the time of the start of adulthood. Once males reach thirty years, testosterone declines at 1 percent per year. This is a critical part of aging. The low levels of testosterone have been discussed, but what is the upper limit? It is around 1000-1200 ng/dl. Low levels need to be further investigated to check from normal aging.
What is Low-T condition?
Low testosterone is either lack or lower production of this hormone in not only men but women as well. Causes include diabetes, infections, hormonal conditions, and obesity. Symptoms of low testosterone include dysfunction in sexual activities, lowering of libido, changing sleep patterns, infertility, emotional changes and fall in strength as well as weight gain. Testosterone blood levels are tested for this hormone. Low T treatment includes different forms of testosterone replacement therapy. Let's analyze the different types of testosterone decrease symptoms that are associated with males:
Symptoms and Health Effects
Low Sex Drive
Testosterone plays a vital part in influencing the libido of males. Low T levels are associated with a fall in the libido as well as sperm motility.
Hair Loss
Testosterone plays a critical role in hair production as well. Balding is a natural aging process for many men. But while male patterned baldness is inherited, men with low levels of hormone testosterone may also experience loss of facial and body hair.
Fatigue
Men with low testosterone levels report extreme fatigue and fall in energy levels, with low T creating tiredness all the time despite plenty of sleep or even rest. Chronic fatigue may make it harder to find the energy to do exercise.
Loss of Muscular Mass
As testosterone plays a critical role in building muscles, those with low levels of this hormone may experience declining muscle mass. Research has shown that testosterone affects muscle mass, but not strength or functioning.
Rise in Body Fat
With low testosterone, the rise in body fat is certain. This sometimes leads to enlarged tissues of the breast or gynecomastia. This occurs due to an imbalance between estrogen and hormone within men.
Fall in Bone Mass
Osteoporosis or thinning of the mass of the bone is associated with women. But this can also occur in men experiencing low testosterone levels. This is more so in older men prone to diminishing bone volume and more bone fractures.
Changes in Mood
Men with low testosterone levels experience a change in mood. As testosterone reflects physical processes in the body, it influences mental capacity and mood. Men with low T face a lack of focus, irritation, and depression too.
So to summarize, testosterone can lead to:
Loss of sex drive
Infertility
Rapid muscle loss
Increased hair loss
Rise in body fat
Enlargement of breasts
Sleep problems and constant fatigue
Depression and brain fog
Many of these symptoms can cause medical conditions or influence lifestyle factors. Identify the causes and you can then treat the condition.
Causes
Low testosterone is less likely in men under 30. But this does not mean that it cannot happen. Contributory factors include hypertension, high levels of cholesterol, obesity or overweight, excessive alcoholism, use of drugs or steroids, opiates in excess. Other conditions such as hypothalamic or pituitary disease, tumors, injuries or conditions affecting sexual organs, inherited disorders like Kallman's syndrome, Klinefelter syndrome, and Prader-Will syndrome are also associated with low T levels. Cancer treatment for radiation and chemotherapy, diabetes, liver disease or AIDS may also cause low testosterone levels.
If you have low T levels, you need to consider making an appointment with the doctor. Simple blood tests can be used for determining T-levels. If the level is lower than normal, additional tests or exams may be needed to investigate why. Diagnosis and medical history, lifestyle changes or testosterone replacement therapy are some of the suggested treatments for this condition.
Testosterone Replacement Therapy
If males are experiencing symptoms due to low T-levels, the results of using hormone or testosterone replacement therapy can be beneficial. While there are risks, testosterone treatment can raise the red blood cell count as well as breast enlargement. It also increases the prostrate growth. Men with cancer such as breast or prostrate should not be receiving this replacement therapy though. The hormone replacement therapy can be used to reverse changes in sleep patterns, physical changes, sexual changes, emotional changes, worsening sleep apnea and congestive heart failure. Testosterone therapy can help with hypogonadism as well.
Hormone replacement therapy can be administered in the following ways:
Skin patch/transdermal: This is applied once in a day. It is clean and quick to apply. Available mouth patches stick to upper gums and need to be applied two times in a day.
Gels: These are placed on the skin and absorbed through it. It includes Axiro and Androgen. Dosing is difficult as these gels are part of pre-measured pumps or single application packages.
Injections: This can also be delivered through an injection directly.
Pellets: The testosterone can be implanted in the soft tissue in the form of pellets. Testosterone is available as a pill but some experts believe long-term oral deliverance of this hormone can exert pressure on the liver. Other methods of hormone infusion don't take the liver into the process and reach the bloodstream directly.
Side Effects
Side effects of testosterone therapy for males includes stimulation of the prostrate growth, skin allergies and breakouts, low sperm production and shrinking of sexual organs, excessive production of RBCs leading to heart attack and an increase in cardiovascular events. Testosterone therapy is a treatment for hypogonadism as well. Possible side effects of the therapy should be considered before embarking on a treatment course too, especially for cancer patients.
Conclusion
Testosterone levels are directly implicated in the etiology of many medical conditions and are, in turn, caused by many others. T-levels play a vital role in men's health and lowered amount of this hormone due to aging can have negative consequences. Fortunately, hormone replacement therapy is in place to treat this problem. Under the care and medical supervision of a top fertility specialist, there is no reason why low testosterone levels should continue. For more information on low testosterone levels,  visit GainHeal.com.
Save