Mascara is applied on our eyelashes for making its look dense and attractive and when it is waterproof then you get dual benefit out of it as it lasts for long hours without smudging. Though it enhances to your eye beauty because of its stubborn feature, it's really become difficult to remove it easily. Here we will discuss some tips to remove waterproof mascara.
Mascara makes your eyelashes look long and dense which enhances your confidence level by giving you an attractive and charming look. Especially when you wear waterproof mascara you feel freedom in your mind as there is no fear of smudges even if you are drenched in a swimming pool or in a beach. It needs to be removed with very tender care otherwise a single mistake can harm your eyelashes and the nearby area of the eye.
Ways to Remove Waterproof Mascara: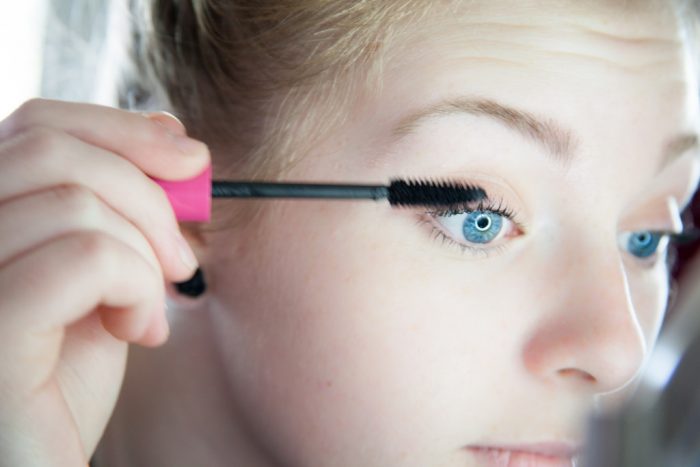 Waterproof mascara though looks attractive and is safe but it is removed with difficulty and under constant attention otherwise, a small mistake can harm the eyelashes and nearby eye area. So this is for very special occasions only. If you are also planning to use waterproof mascara in a party then make yourself aware of some easy and risk-free ways to remove it.
Petroleum Jelly: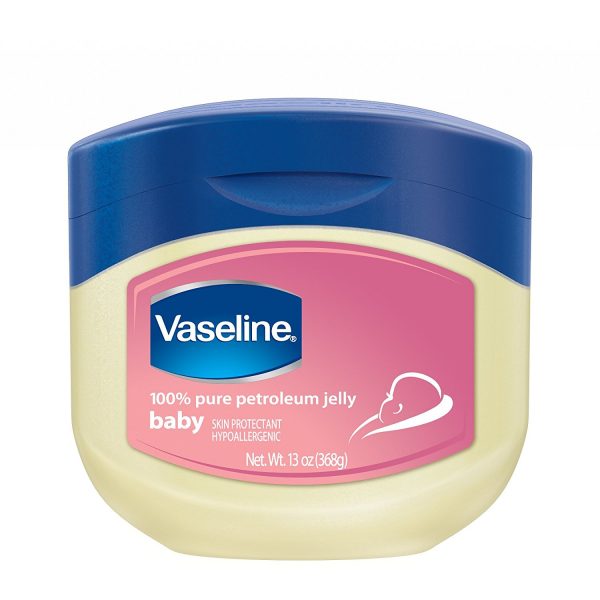 Petroleum jelly or Vaseline is a healthy and safe product for removing waterproof mascara from your eyelashes. This is quite easy to use and will no way affect to nearby eye skin area. What you need to do is simply take out some petroleum jelly in your fingers and apply it on the lashes. Slowly the mascara will leave the lashes without breaking it. Wipe out the loosed mascara with a cotton pad.
People who don't like to use petroleum products can prepare petroleum free jelly at their home and can apply this homemade jelly on the lashes for removing the stubborn waterproof mascara safely.
 Baby Oils: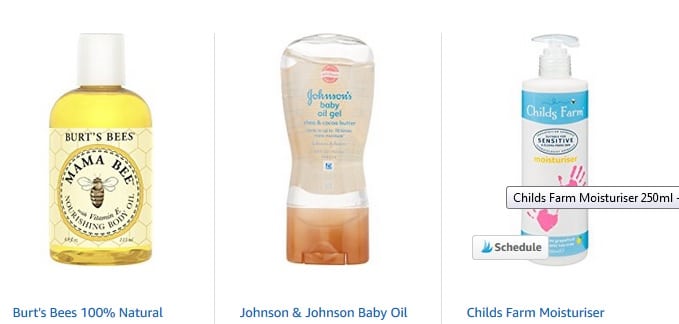 Baby oils are very tender and safe as because it is manufactured by keeping in mind the soft and tender skins of little kids. For removing your waterproof mascara you can apply this safe and effective oil on your eyelashes slowly. Dub your fingertips or cotton pads to the baby oil and gently remove your eye makeup by applying it to eyelashes. This is very safe and will no way hurt to the nearby eye skin.
Baby oils are all time trustworthy and risk-free makeup removal product. So it is advised by many makeup experts as one of the best makeup removers. When it is concerned to your eyes you need to put extra care and attention as even little bit carelessness can through you in an abnormal situation. So apply baby oil fearlessly for removing stubborn waterproof mascara.
Baby Wipes: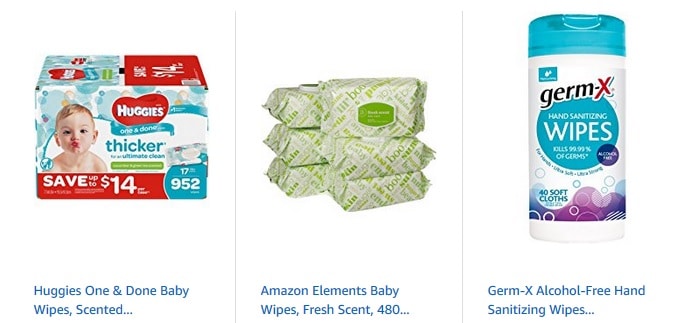 Baby wipes are another best way to remove your waterproof mascara easily without causing any trouble to the nearby area. These wipes are specially formed for baby's bottom portion, so its quite obvious that these are quite gentle, soft and safe for the soft locations such as eyelashes.
You can wipe your waterproof mascara gently by using these baby wipes. Its hydrating feature is another benefit for the users, which removes the stubborn mascara without any difficulty or trouble. Just hold down this baby wipes in your hand and slowly removes the mascara from your eyelashes. The baby wipes are much better as well as safe with the comparison to any conventional makeup remover wipes as under any condition it doesn't cause irritation just like other makeup wipes.
Coconut Oil: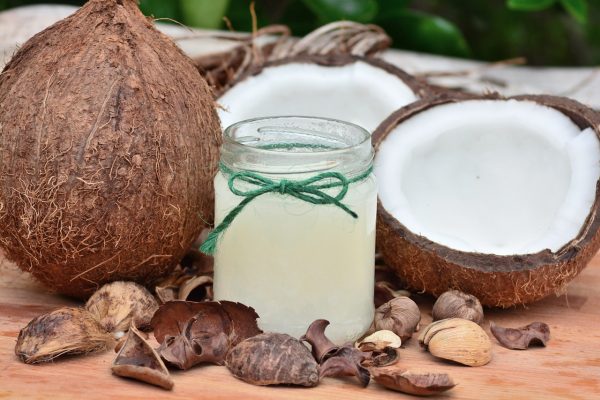 Coconut oil is considered as best oil for skin because of its essential natural features. So you can apply this natural oil for removing the waterproof mascara as it is safe and gentle. For applying coconut oil you need to take out some amount of it by your fingers and gently rub your eyelashes with it. It will slowly leave this suborn mascara within few seconds. Then clean the removed mascara with cotton.
Coconut oil will itself melt in your fingers and get ready for the use. Also, you can melt it first on little bit flame and apply them on your eyelashes. Coconut oils are skin friendly that is why it is suggested by the makeup experts also as an intense makeup remover. It will no way harmful to the surrounded skin area of your eye.
Cotton Pads: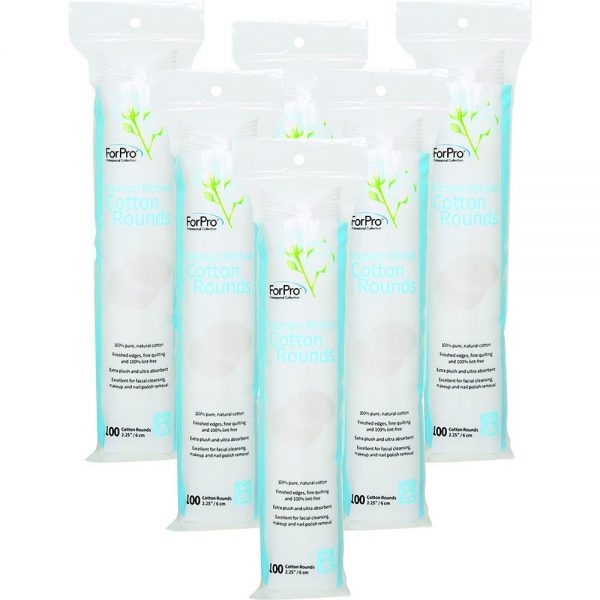 Cotton pads are safe, soft and gentle, so without any fear, you can use these small pads for removing the stubborn eye mascara. The cotton pads are hygienic so there are no chances of irritation or any other kind of infection arising out of its use on your eyelashes.
Dip two cotton pads on your reliable makeup remover cream and apply both the pads on your both eyelashes gently. Wait for 30 seconds or you can do soft massage to your lashes. Be very gentle so that the lashes don't get hurt. This way you can remove the mascara without breaking your eyelashes. Clean the extra remover if any with a fresh cotton pad.
Eyes and its nearby area is the softest part of our skin. So we need to be very careful both the times when we apply any makeup and again when we remove this makeup. Even a small mistake can cost us big by creating damages. Cotton pads are always safe not only for the eyelashes, also for removing other facial makeups.
Baby Shampoos: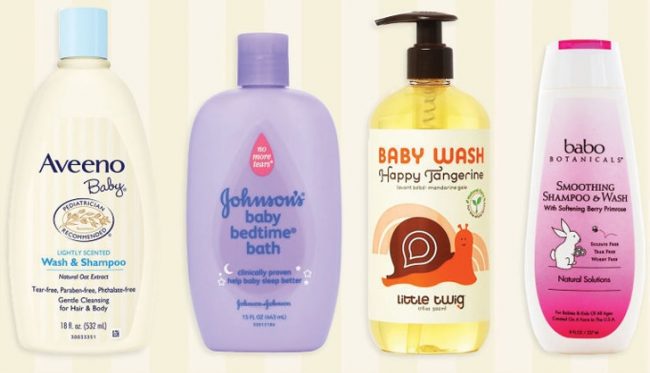 Baby products always stand at the safest side even for adults too as these products are specially manufactured under strict observation and care. This is because these are going to be applied to soft and tender body parts of a baby.  So if you are confused regarding your waterproof mascara remover, then use the baby shampoo with confidence as this is one of the safer makeup removers.
Baby shampoos are manufactured with "no tear" formula so that even by mistake the shampoo enters into the baby's eyes it won't cause tears. This simply proves how much it is safe as well as good for your eyes. Also, these shampoos are free of fragrance and very hypoallergenic, so there is no chance of any side effects like irritation, burning etc. to the nearby eye area.
For removing your waterproof mascara you need to take some cotton pads or wet wipes whatever you wish to use. Now dib this makeup remover pad or wipes to the baby shampoo and apply it to your eyelashes. Take a very small amount of shampoo as a remover. Now wipe the mascara through this cotton pad by wiping in the downward motion. Repeat the same action until the mascara is fully removed.
One thing that you need to care about is to make sure that any shampoo residue is not left afterward as it can cause some problem. Also, the baby shampoos are optional for removing the makeup, so never make it as your primary choice as a makeup remover or waterproof mascara remover.
Olive Oil: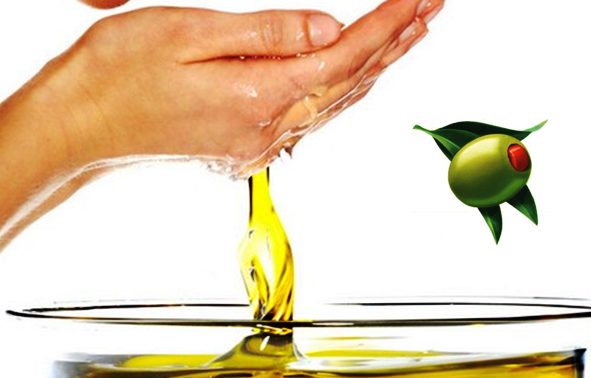 Oil is an opposite element of water so when it comes to removing waterproof mascara this should be your first choice as it can easily remove this type of stubborn mascara without affecting to your eyelashes. Olive oil is safe and natural oil and this oil is always being the first choice of makeup experts because of it's rich and essential features of the skin.
When you use olive oil for removing your mascara then there is no need or requirement of rubbing your eyelashes as this gentle and melt oil can do its work without rubbing and tugging. As olive oil is full of beneficial nutrients so it will encourage the growth and density of your eyelashes when it is used as a mascara remover.
Apply a cotton pad dabbed in olive oil and take it to your eyelids. Wait here for a few seconds and gently take this pad up to your eyelashes tips. Repeat the same action until the waterproof mascara completely cleaned up. Clean the residue left nearby the eye area with a fresh and wet cotton pad. Always take a very little amount of the olive oil otherwise it can get messed while applying on the eyelashes.
Daily Lotion or Cold Creams: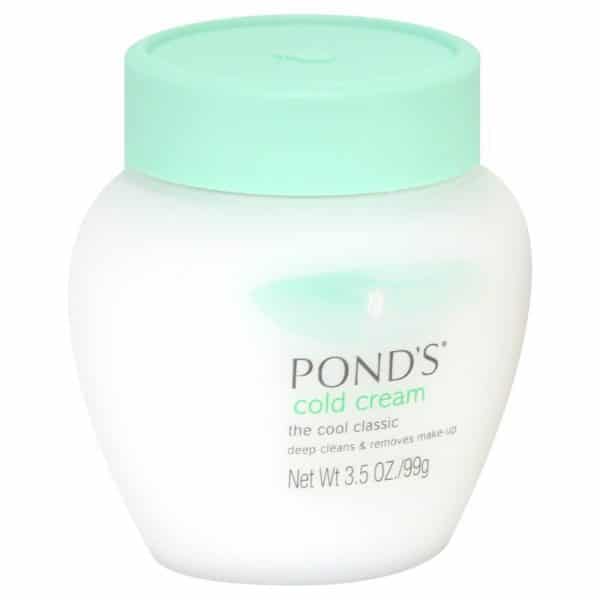 If you are not getting any handy eye makeup remover, in that case, you can even use your daily lotion or cold cream for removing your waterproof mascara. These creams are rich with nourishment and moisturizer features so good for eyes also.
At first, cleans your face with your regular cleanser and then pat your face dry. Now take some amount of cold cream or lotion to your eyelashes and gently rub it till the eyelashes tip. Do the same action until your waterproof mascara is completely cleaned. Application of these lotion or moisturizer creams as a remover will take some extra time as well as effort, for removing the mascara with a comparison to other products.
Clean the wiped mascara with a warm and washed cloth. It is advised not to use any chemical rich lotion as a mascara remover as it can damage the nearby delicate eye area. Check the ingredients of your cream first before applying it to the safer side.
Micellar Water: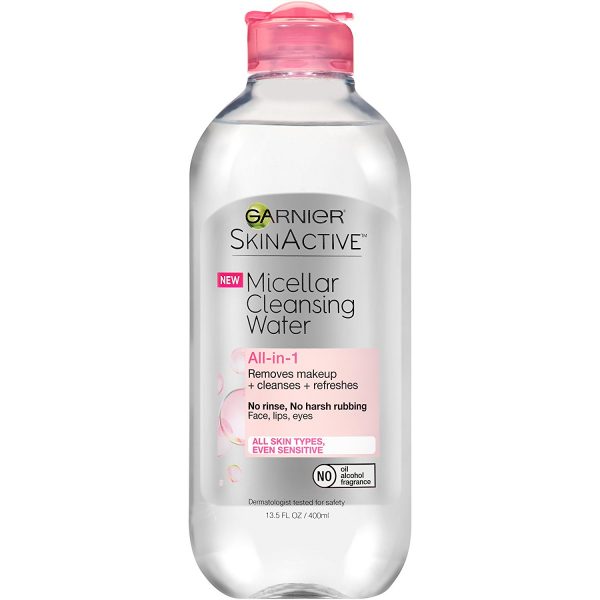 Micellar water remains oil infused so it can easily break the waterproof mascara's formulation. This micellar water is one of the safest products that you can avail in market. There is not any side effect associated with its use, no matter how you are applying it. Your delicate eye parts and nearby area needs a gentle and tender product as because this area is quite sensitive.
Take a cotton pad and dip it into the oil infused micellar water and keep this wet pad to your closed eyelids. Hold down for 15 seconds and then gently wipe out your waterproof mascara with this cotton pad. Always change the cotton pads and apply fresh pads for removing the mascara so that it won't cause any kind of infection.
Once the mascara is completely cleaned then clean its residue with a new cotton pad. Choose your micellar water very carefully; it will be better if you buy this from a well-recognized brand. You should also check its ingredients. Hypoallergenic products are considered as good and safe also so make sure your micellar water is rich with this feature.
Eye Makeup Remover: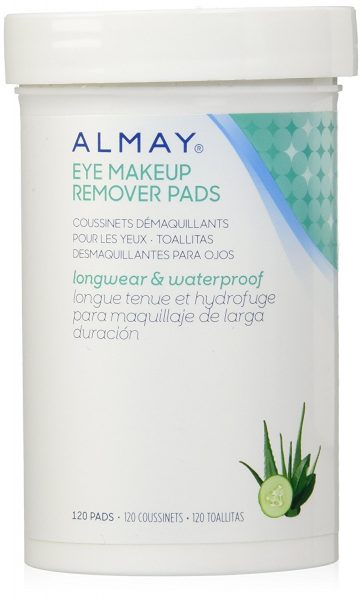 Eye makeup remover is specially formulated considering the tenderness and safety of eye and its surrounding areas. So it's quite natural that the makeup remover is safe for removing the waterproof eye mascara under the condition it is bought from a well-trusted brand or manufacturer.
Take a cotton pad and pour a little amount of eye makeup remover to it. Now apply this pad to your eyelid and leave it there for few seconds and then gently wipe it towards the eyelashes tips. Repeat the same action for removing the mascara fully. Clean the residue of mascara left at eye's surrounding portion with a new cotton pad.
An eye is the most important part of our body so we should always stay alert while buying any eye-related products. Make sure the eye makeup remover you are going to use is hypoallergenic and ophthalmological tested as well as recommended.
Cotton Swab: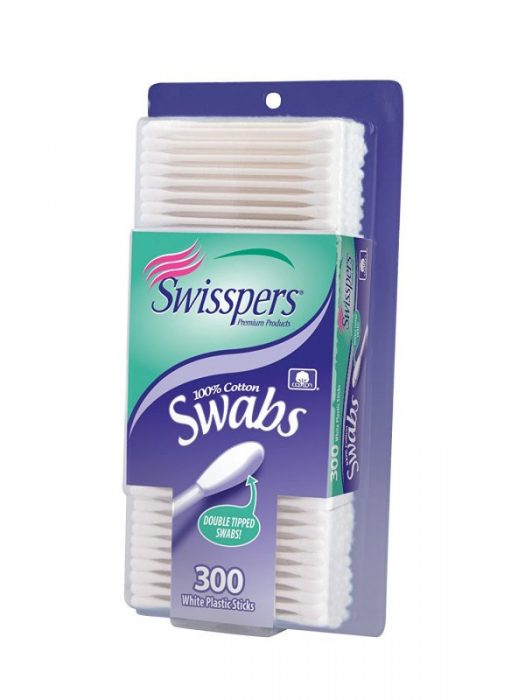 The cotton swab or cotton buds are one of the safest ways for removing makeup and especially when it is concerned with eyes its soft and tender buds will work effectively and gently for removing the stubborn waterproof mascara.
A small wad of cotton is wrapped on both sides of any wooden or plastic small stick. These cotton swabs are primarily used for clearing the ear wax but as these are quite soft and tender so often it is used as a makeup remover too.
Take one cotton swab and gently rub it to your eyelashes from eyelid to till eyelashes tip. Always take new cotton swab as repetition of the same cotton swab for removing the whole amount of mascara can lead to eye infection. Also, prefer for any well-known brand cotton swab only for the safer side.
Mascara application to the eyelashes enhances its beauty and attraction twice. Especially when it is party time we want to look different and attractive from others. If you are also going to apply a waterproof mascara this time then be ready with the tips to remove waterproof mascara as when you come back from your party you don't need to put much head in searching any remover for this stubborn mascara. Choose any of the mascara remover tips mentioned in this article as per your suitability.