Breakfast is the most important meal of the day which decides your energy level and mood throughout the day. However, due to rush in the morning time, we often compromise with this first meal of the day and have anything without thinking about its nutritious value for us. However, this will not happen anymore as today we have come up with some delicious, nutritious breakfast ideas to jump-start your day.
Whether you are a student or an official person or a housewife breakfast is equally valuable and important for all of you. The food and drink that we have in the morning give a kick to our metabolic function of the body which was in rest for the whole night.
That means when you skip your breakfast or have anything just to fill your stomach and for following the ritual of morning meal then it fails to give a kick to the metabolic function of your body that you can see in the form of lazy and fatigue feelings and cravings for food in the day ahead.
Ultimately you save nothing so even if you have less time then also as a fixed routine of your healthy life make sure that your body gets enough fuel for the day in the form of a delicious plus healthy breakfast. Here quantity doesn't matter, you only need to focus on the quality and nutritious value of the meal that you will take in the early morning.
Also, the hunger rate gets dual when you find your favorite foods with amazing taste and nutritious value. So to make your way easy here we have enlisted some best breakfast recipes for you which are enough to keep you energized and in a happy mood throughout the day.
Top 5 Easy Nutritious Breakfast Ideas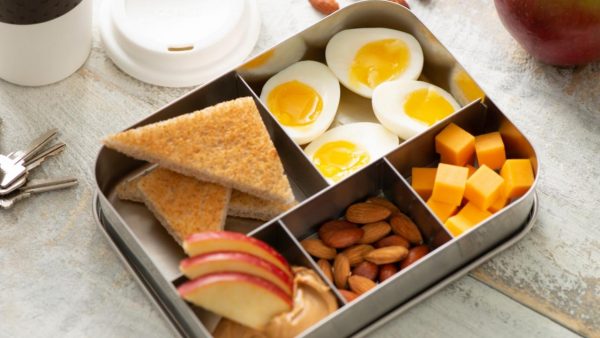 Cornflakes, Berries and Low Fat Milt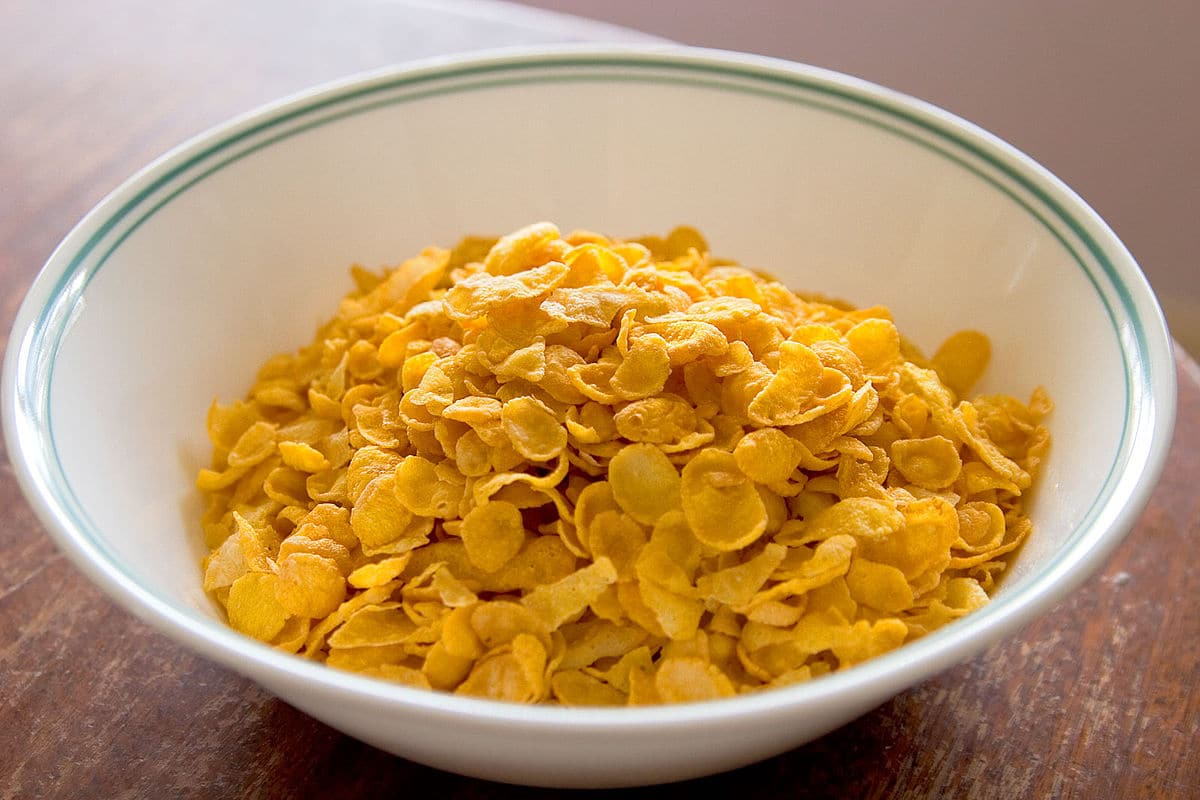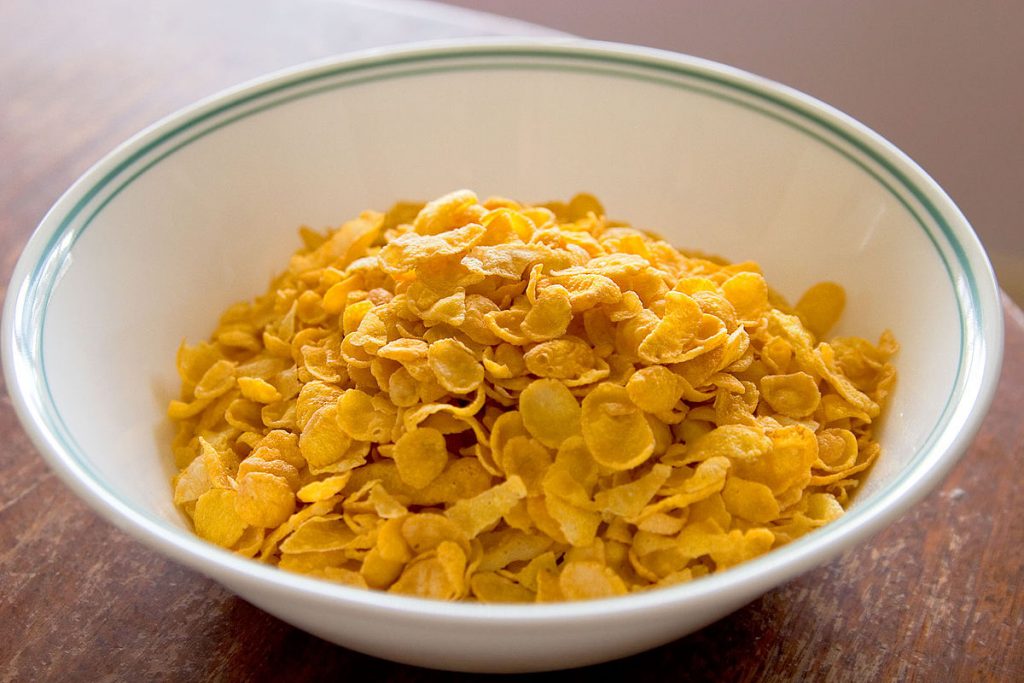 Cornflakes is one of the favorable breakfast meal of many people. It is made by toasting flakes of corn which is a healthy cereal. When it is added with low-fat milk and some vitamins and antioxidants rich fruits like berries it nutritious value gets dual.
Milk is a balanced meal which contains all type of notorious value in it. However, its fat content can affect your weight by giving it a boost that is why it is recommended to use low-fat milk in your breakfast recipe so that you will only utilize its healthy content and will remain unaffected with its added fat value.
Ingredients
2 cup cornflakes
1 cup berries
1 cup low-fat milk
Process
Cornflakes breakfast recipe is very easy to prepare and it only takes your five minutes of the day to prepare it. Take a bowl and pour all cornflakes in the mentioned quantity. Now top it with milk and then add berries. Mix it well and your delicious, nutritious breakfast is ready to eat.
Egg Bread Toast Recipe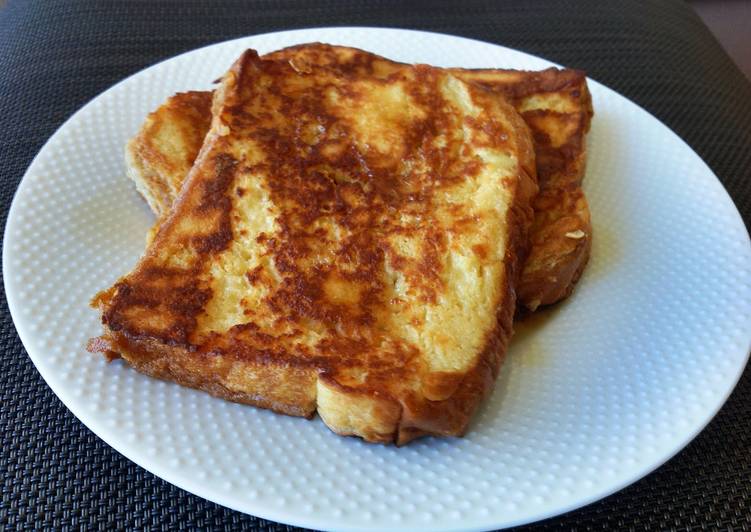 The egg is a healthy source of protein and other essential nutrients for health which works as a quick filler for your stomach and also helps in stabilizing the blood sugar level in the body. Even if you are in a rush in the morning you will really won't mind preparing this tasteful plus healthy breakfast of egg bread toast.
You can take whole grain bread as it is a better choice for your health as it is a healthy source of fiber that keeps your stomach full for longer duration and prevents frequent cravings. It will only take your 10 minutes maximum to prepare this healthy and delicious recipe which you cannot resist to eat.
Ingredients
Two eggs
2 Slices of bread
Process
Take a frying pan and heat it well. Then add any cooking oil to it and spread it all over. Now dip the bread into the egg mixture. As per your taste, you can mix onion and green chilly in the egg mixture or may use it plain as per your desire. Place the dipped bread into the pan and let it get toast.
Once you will be assured that it is well cooked then flip another side and toast it in the same manner. You can pour extra egg while toasting it if you like thick egg toast. Likewise, toast remaining bread in the same manner or way. You can take more than 2 eggs and bread on your hunger.
Your healthy and delicious breakfast is ready to eat. Have it and stay happy and energetic throughout the day as this quick plus nutritious recipe is enough to give you a kick start for the day ahead.
Oat, Milk and Dry Fruits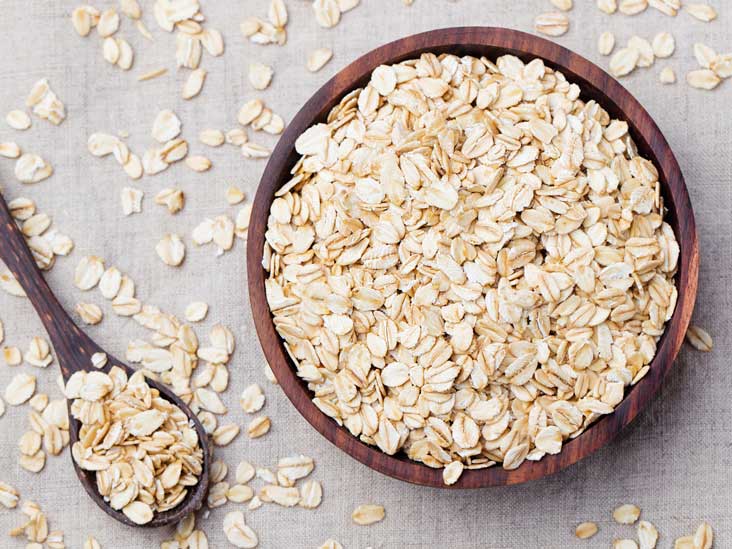 Oats are the most recommendable healthy easy form of breakfast by the nutrition specialists. Eating oats have several types of health benefits and it is beneficial for improving several types of health concerns too.
Oats are the rich source of special fiber known as beta-glucan which is vital for people with high cholesterol health concern as it helps in reducing the cholesterol level to the healthiest level. Moreover, it develops the feeling of fullness for longer duration hence beneficial in controlling weight or obese issue.
Oats have a very lesser value of protein however when it is mixed with another ingredient of this morning breakfast recipe i.e. milk even that necessity of your health is also gets fulfilled as milk is a good source of protein. The antioxidant feature of oatmeal makes it effective for improving hypertension and heart diseases.
As per your taste you can add some nuts and seeds which will increase the taste and nutrient value of your breakfast. Also, you can add some fruits in it as per your taste and desire. It will take only a few minutes to prepare and eating this breakfast. So there is no reason to say no to this healthful plus tasty breakfast.
Ingredients
½ Cup roasted oats
One glass milk
Few nuts and seeds
Process
Pour the roasted oats in the bowl full of warm milk. Now mix some nuts and seeds in it and mix it well. You can add some pieces of bananas or berries as per your desire in it to enhance its taste and health value. Your breakfast is ready to serve. Just eat and kick start your day with full of high energy level and good mood.
Chia Seeds, Whey Protein and Berries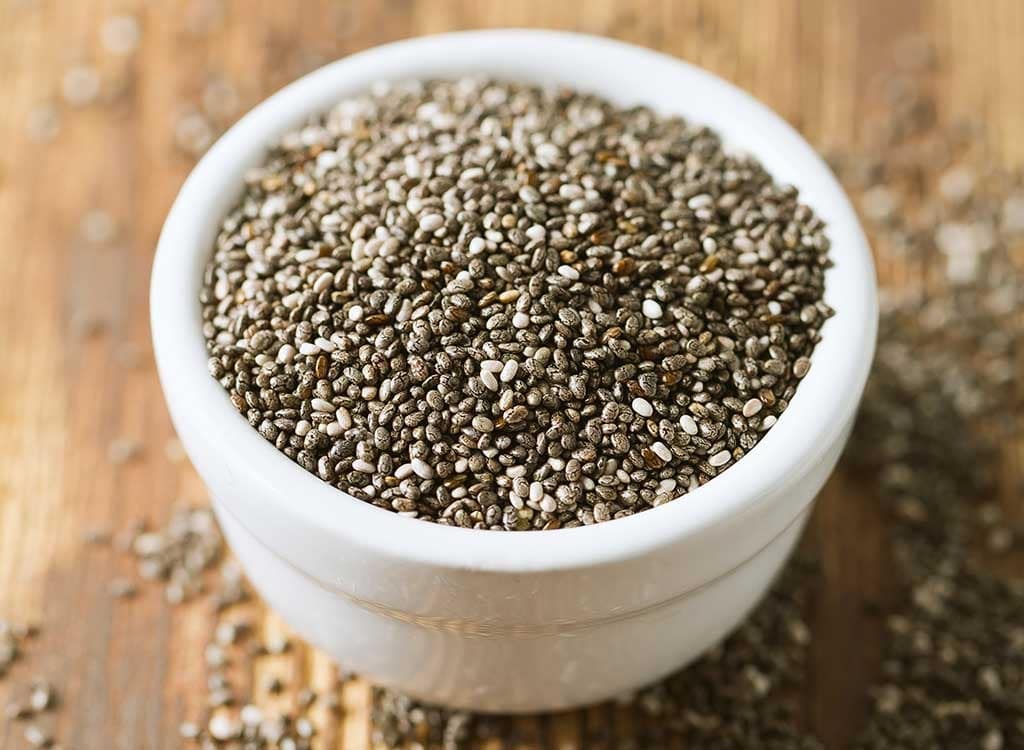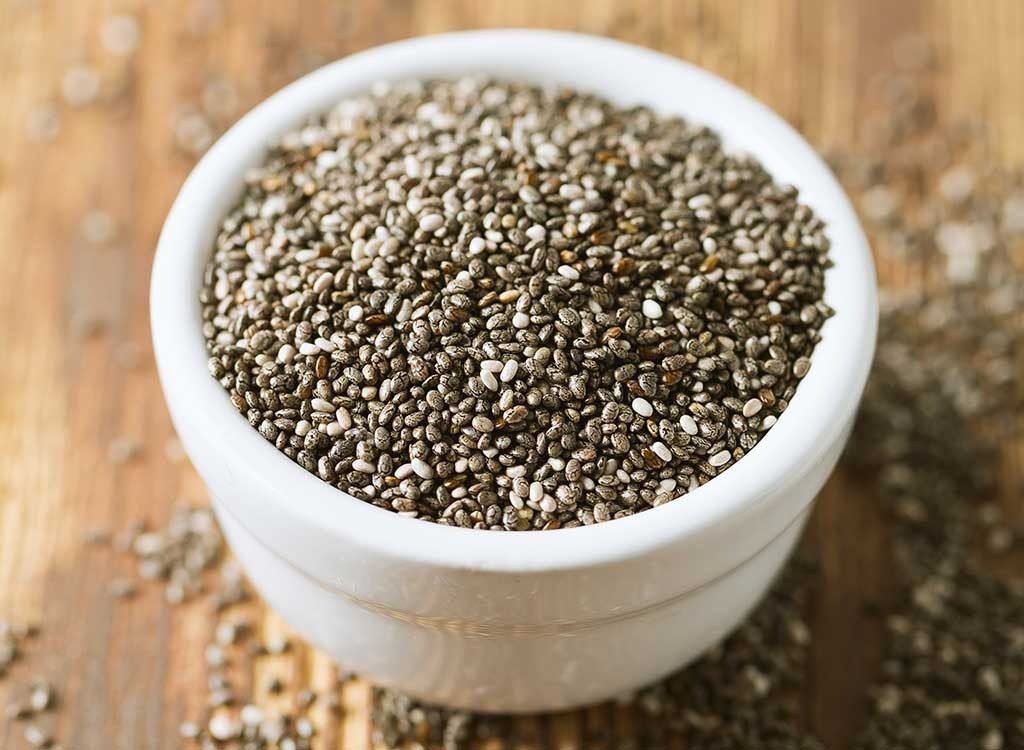 Chia seeds are the healthiest source of omega 3 fatty acid, fiber, antioxidants, calcium, iron and some amount of protein as well. Whey protein is one of the healthiest forms of protein supplements which helps in reducing excess body fat and tones muscles and helps in building body as well.
Chia seeds, whey protein, and berries together make an amazing taste breakfast within a few minutes and ensure to boost your overall health value if you eat it at least 3 to 4 days in a week. The Omega 3 content of chia seeds breakfast makes it beneficial for people with heart diseases.
Moreover, its fiber content makes you feel full for several hours of the day hence effective in controlling high blood pressure, blood sugar and obesity health issues.
Ingredients
1 ounce of chia seeds
1 Spoon whey protein powder
1 Cup coconut milk
½ Cup berries
Stevia or other sweeteners (optional)
Process
Mix all the ingredients in a mentioned quantity in a bowl and then cover the bowl. Refrigerate it in the fridge for one hour and then your breakfast is ready to serve.
Boiled Eggs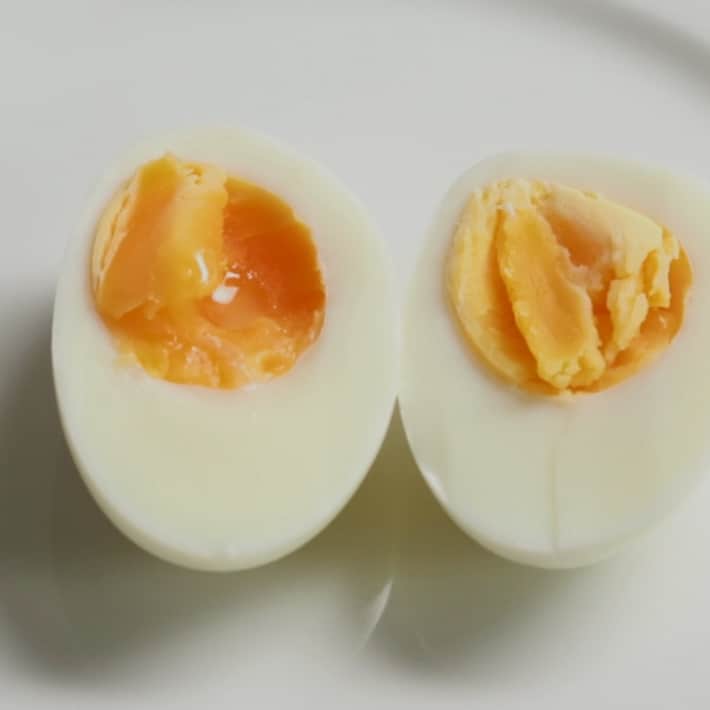 The boiled egg is another healthy plus delicious breakfast for you. Moreover, it is very easy to prepare and time savior too without compromising your health in any way. It will keep your stomach full for several hours hence prevent frequent cravings for snacks and other big meals.
Even if you are in hurry for your office or school then also you can let it sit on the stove and your eggs will be boiled within few minutes. Serve it with salt or can sprinkle red chilly for enhancing its taste and get ready for the kick start of your day.
The yellowish part of an egg that is egg yolk contain lutein and zeaxanthin which are good antioxidants. This helps to improve your eye's health, relive some kind of eye disorders such as macular degeneration and cataracts etc.
Eggs are also a good source of choline a healthy nutrient that is beneficial for brain and liver health. It helps in enhancing good HDL cholesterol and reduces bad LDL cholesterol. Hence beneficial for reducing heart diseases and improves insulin sensitivity that is important for controlling sugar level.
Green Tea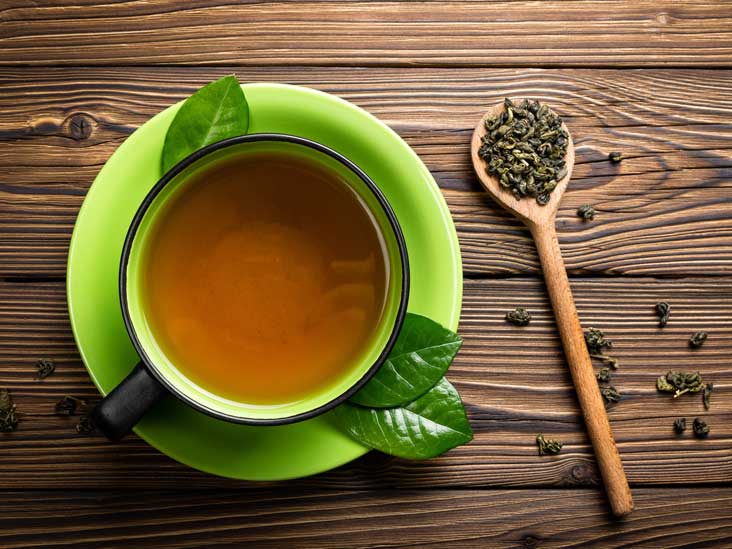 Green tea is a great source of antioxidant which helps to relieve several types of health issues as a natural medication. Moreover, its fresh content is enough to give you a quick boost for the day ahead.
It helps to boost and improve your mood hence recommended for relieving several types of mental disorders. It checks the insulin level and maintains the blood sugar and insulin rate at the proper condition. Its antioxidant property makes it beneficial for controlling bodyweight as it is effective for burning fat and calories.
It is rich in polyphenols content which is effective in relieving inflammation and reduces the cancer growth risk. Moreover, it gives protection against free radicals attack in skin hence improves the quality and beauty of the skin.
Ingredients
One teaspoon green tea leaves
One cup water
Honey or other sweeteners
Process
For preparing this healthy morning refreshing beverage, you need to take one teaspoon of green tea leaves. Now put the green tea leaves in strainer or sieve and keep it aside. After that boil the water in a stainless steel pot.
When the water reaches to its boiling point then pour it into a cup. Mix the strainer or sieve into the hot cup water. Add one teaspoon honey or any other sweetener in it and stir it well. Your morning healthy tea is ready for a drink. It will work as an energy booster for you that will keep your energy level high and mood in pleasing condition throughout the day.
Greek Yogurt with Toppings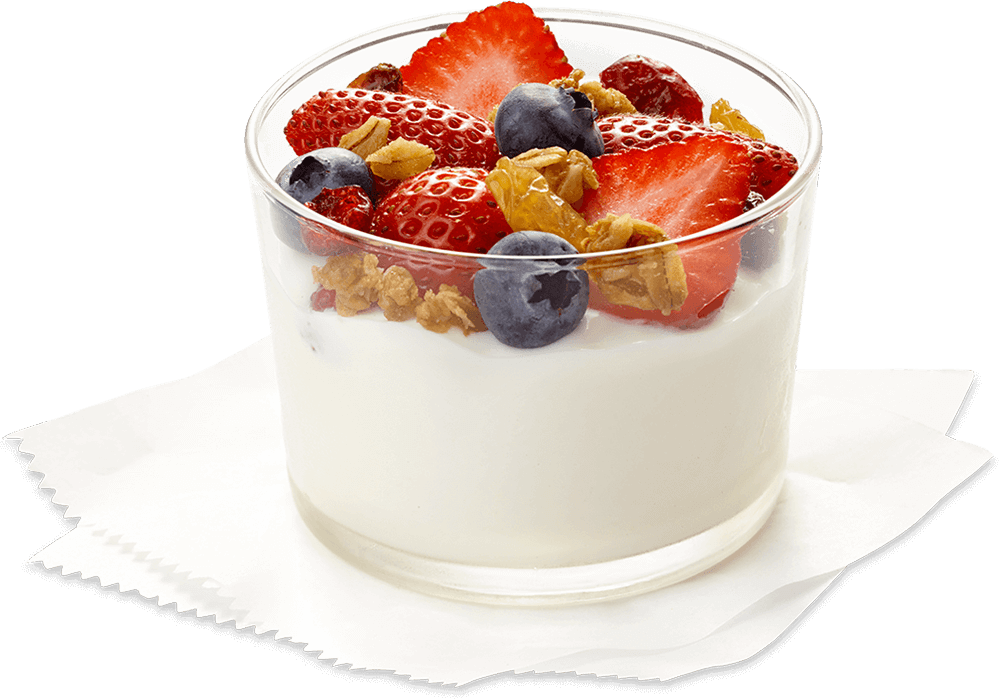 Greek yogurt is another delicious, nutritious breakfast recipe which is not only easy to prepare but its health benefits are amazing. It is a healthy source of probiotics which is beneficial for your gut health.
It is prepared by staining liquid from the milk curds which gives it a creamy delight taste. It offers mouth and stomach fullness feature due to its high protein content. So effective in controlling weight and burning extra fat of body.
You can add several seasonal and healthy fruits over it as its toppings like berries, cherries, grapes, nuts, and seeds. In this way, you get dual benefited out of it when you get the nutritional value of both Greek yogurt and all topping fruits.
Ingredients
One bowl yogurt
Fresh berries, nuts or other fruits
Process
Yogurt topping recipe is very easy to prepare and within a few minutes, your breakfast will be on the table to serve. You only need to do topping of nuts and fruits over the yogurt. Mix it well and satisfy your morning with this nutritional plus mouth-watering breakfast.
Flaxseeds and Plain Yogurt Smoothie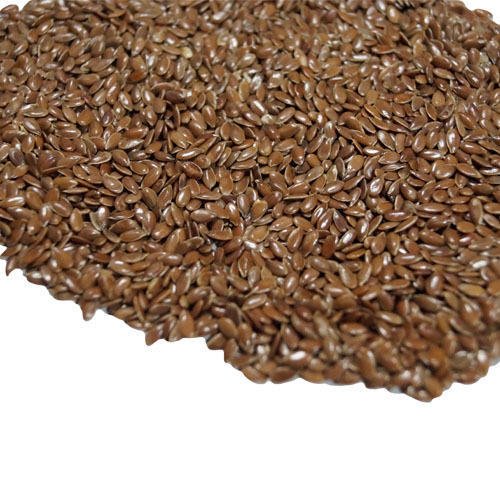 Flaxseeds and plain yogurt recipe is another delicious plus nutritious breakfast which is easy in preparation and promotes many health benefits with the regular or consistent intake. Flaxseeds especially ground flaxseeds are the good source of fiber and healthy fats such as omega 3.
Its fiber content quenches your appetite within few minutes and keeps your stomach full for a longer duration. Moreover, it increases insulin sensitivity, controls blood sugar level and prevents breast cancer disease.
When ground flaxseeds are added with plain yogurt and other antioxidant property rich fruits together it makes an amazingly delicious taste which is enough to give a kick to your metabolism which was for rest throughout the night.
Ingredients
3 Tbs. flaxseeds
1 Cup low-fat plain yogurt
½ Cup chopped blueberries and strawberries
Process
In order to prepare flaxseeds smoothie, you need to first grind the flaxseeds in a coffee grinder and then add all the remaining ingredients of this recipe into it. Mix it well and your breakfast is ready to serve.
We all know health is wealth but we hardly give real-time value to it with a comparison to other materialistic things and in front of other responsibilities in life. If this is your attitude too then leave it by today itself with our delicious, nutritious breakfast ideas to jump-start your day which is one stop solution for all your health issues and a happy fresh mood for the day.