Hepatitis C is caused due to virus and this virus affects the liver. But it can also lead to liver cancer, and failure of liver. It also leads to cirrhosis if not taken in to consideration. Mostly people come to know about this syndrome when the damaging of liver starts but it is a slow process and take many years. There are two types of Hepatitis C they are acute and chronic. In acute Hepatitis C the illness is for a shorter period of time and in the case of chronic the disease develop a long term route in the body.
Causes
There are several factors, which influence the course of chronic hepatitis C. The most significant factors are;
Age: Generally, it appears in people after the age of 40 years and observed to be more progressive.
Consumption of Alcohol: The consumption of alcohol during Hepatitis C virus infection causes serious damage of the liver and could be irreversible.
HBV/HIV: People suffering with hepatitis B virus (HBV) or human immunodeficiency virus (HIV) are more susceptible to the hepatitis C virus infection.
Immunosuppressant medication: People who had organ transplantation and are using immunosuppressant medicines are likely to be attacked by hepatitis virus C infection.
Fatty liver: The person of fatty liver due to unhealthy lifestyle are the major victim of hepatitis C infection.
High Iron: The increased amount of iron in the liver induces the Hepatitis C Virus proliferation and less interferon response resulting in more complications.
Use of infected needles: Person is likely to get Hepatitis C, if he uses the infected person's needle to inject the drugs. The other most common way of getting Hepatitis C virus infection is the use of infected needle with blood during piercing or a tattoo.
Symptoms of the disease
Abnormal urine and bowel discharge
Stomach and joint pain
Muscle ache
Yellow eyes
Vomiting
Herbs used in treat Hepatitis C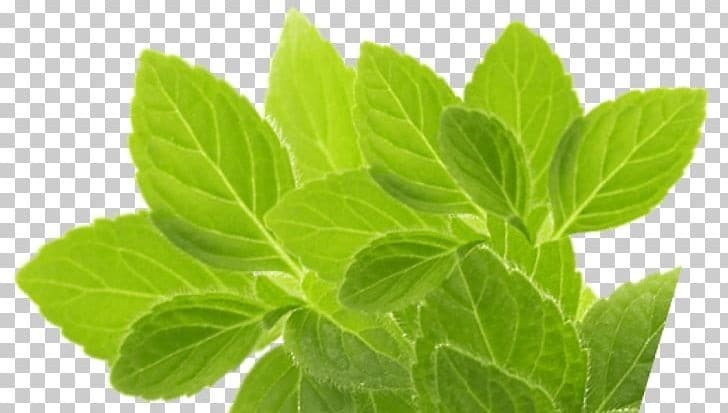 1. Katuki- In scientific katuki is called as picrorhiza kurroa. It helps in growing the shrinkage of gall bladder and executes discharge. It also mendsingestion and treats liver ailments.
2. Punarnava- It is known as poerhavin diffusa in scientific language. This is an extract of the full plant. This extract is beneficial when anindividual suffers from indigestion and flatness.
3. Kalmegh- It is known as andrographis paniculata nees in scientific language. It promotes the whole serum protein level as well as globulin portion of protein.
4. Makoy in science Makoy is called as solanum indicum. It halts the alkaline phosphate which is useful in harmful for the liver. It also benefits in makeover of liver cells speedily.
5. Kaasni- It is also known as cichorium intybus or chicory. It has strongpowers that can healthe liver damage situations and kidney related problems.
6. Jhavuka- This herb is known as tamarix gallica scientifically. Since itssweet and mild flavor it is used in curing the intestines in children suffering from bowel. It is also beneficial in blood problems.
7. Himsra It is known as capparis spinosa scientifically. It helps in basicstages of viral hepatitis. It also relieves in problem of nervousness and itching which is usually noticed in old age persons.
8. Haritaki terminalia chebula is the second name of Haritaki. Every dayconsumption of this medicine,cuts down the liver-spleen and painful throat problems. If it is consumed with honey it cures hepatitis.
9. Echinacia- It is also known as echinacea purpurea. This herb lubricates the chemical which lessens the bulge and treats the symptoms of flu.
10. Bhumiamlyaki- It is called phyllanthus niruri on scientific level. It supports in clearance of toxinsand detoxes the liver. The outcomes of this plant are real and effective.
11. Sharpunkha- Scientifically it is known as tephrosia purpurea. It is arealtherapy for inflamed liver and problems which occur due to some reasons.  This herb also benefits in refining the blood.
12. Bhringraj is also known as eclipta alba in science. It has the propensity to recover liver cells and it aids in liver ailments and also prevents from other blood related diseases.
Hepatitis C is not a serious disease if it is noticed at an early stage. There are many protective measures available in the modern world. But the best and reliable treatment is provided by the ayurvedic medicines because they do not have any side effects and they are natural as well.
Best and reliable treatment is provided by the ayurvedic medicines because they do not have any side effects and they are natural as well. Herbs are best to use in various liver disorders. Though there is no treatment in modern science for hepatitis C and other liver problems but Ayurveda, being a special boon to mankind has a lot to offer for the same.
There are so many companies formulation herbal products for liver and other many health problems. One has to be very careful that where you get products with standardized extracts of best quality and also where products and herbs are undergoing quality, potency and quantity check. Products must be free from any extra color, chemical or additives. Keeping in mind all these things one has to be very careful. Our mother nature has a lot to give, how we have to use, depends upon us. Nature has capacity to heal problems from route but one needs to keep patience and also it demands balanced diet and life style.
Here are some guidelines to be followed in hepatitis C and other liver disorders…
Avoid all kinds of processed and junk foods. Stay away from deep fried food items. Boiled food is highly advised.
Try to stick to very healthy and balanced diet. Prefer leafy vegetables and fresh fruits to combat the malnutrition. Also prefer in moderate quantity – legumes and lean meat etc. As liver plays a very important role in breakdown of fat, reduce intake of fatty and oily foods.
Try to maintain a healthy weight.
Try to maintain sugar and blood pressure level.
Stay cool and calm and avoid stress totally.
Say a big NO to alcohol and cigerrate.
Beginning with a low-impact exercise regimen and slowly increasing the pace of the exercise routine will help greatly in improving the health status of an individual as well as reversing fatty liver.
Practice yoga and meditation under an expert.
Opt for herbal medicines along with recommended diet and life style to have a very good control over hepatitis C and other liver disorders.