Workouts are one of the most effective ways to keep our body healthy and away from chronic diseases just like cardio or heart problems. Who doesn't want to live a normal life but this really seems to be very difficult if you are arrested with a critical health problem. There are some cardio workouts doable without equipment.
As these workouts can be practiced without any need for equipment so you can try it at your home only. This saves your time and effort for going to a Gym. Not only that you get equal health benefits even without using an equipment.
Cardio is getting become a common health problem nowadays and it is not limited to aged people now. Even youngsters are found to be affected by it. It needed to maintain regular medication in order to avoid any further complication but along with taking medication, you can help yourself for living a normal life by starting a workout session.
Start doing workouts as a fixed part of your everyday routine. Workouts without equipment are best for you as per your health condition. It will increase your heart pumping rate and also check your cholesterol level and will help in balancing it.
Best Home Cardio Workouts without Equipment:
Below we have mentioned some best cardio workouts which you can practice without any equipment and in your home place. These workouts are favorable for your heart health as these help in reducing extra fat of your body and burns extra calories.
The Mountain Climbers Workout: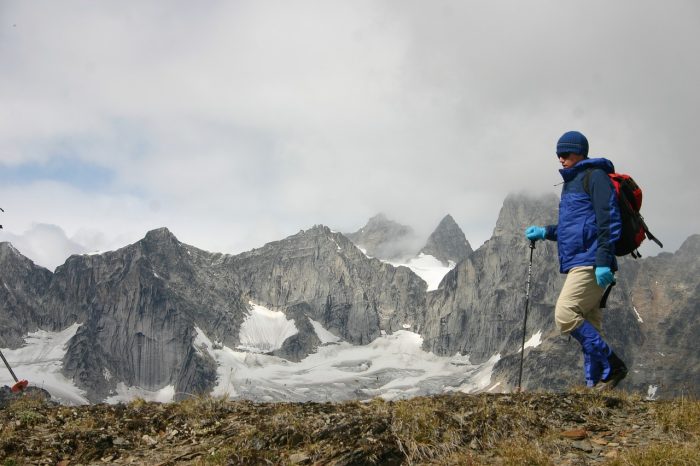 If you are a cardio patient then you must try this climbers workout. It will boost your heart health and for the overall body fitness also it is quite good. Hand, shoulder, leg all these body parts needed to be involved in this workout session.
It enhances your heart rate and keeps you energized throughout the day. There is no requirement for any equipment for this workout. Only you need a plain floor and good strength wrist.
Procedure:
First, take the push-up position on the floor and keep one of your feet on the upward side close to your hand.
Make sure that your shoulder and hips are stick to the same line throughout the workout session.
Now with the use of core moves your extended foot towards your hand and repeat the same action with the other foot. This seems like the running on the mountain.
Repeat this action at least for 15 minutes with the same rhythm.
You can add the steps of mountain workout with other cardio workout sessions also for getting the better and mix benefit out of it. As this workout helps in raising the heart rate along with giving strength and support in the core so must be practiced by any cardio patient after consulting with the specialized doctors.
The Burpees Workout: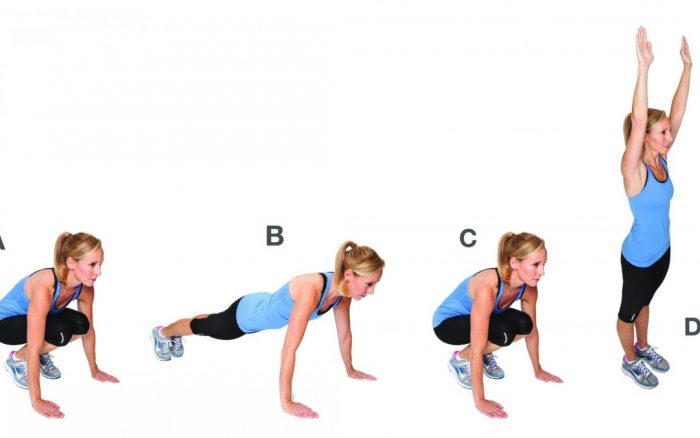 Cardio unrest and complications occur due to extra calories in your body. The Burpees workout helps to reduce the extra amount of calorie and let you live a healthy and energetic life.
You need to possess a very good expertize in a workout for doing the Burpees. Also, buy a good quality of exercise shoes for the smooth practice. Though this workout process is a little bit tough so you need to be determined otherwise you cannot go on the long run.
Process:
At first, do squats.
Jump by your feet to the plank position.
Jump down and stand up.
Or one can step the foot back in the place of jumping.
And at the end of the workout jump up.
Push up can also be an add-on step.
Though this workout is very tough to execute if you successfully manage to do this then it's quite good for your heart health. It can burn more than 100 calories just within 10 minutes of practice.
The Jump Rope Workout: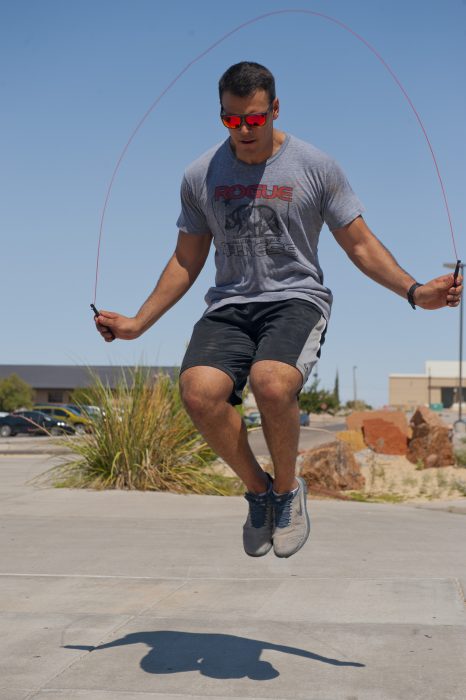 Another workout that is good for cardio health and can be done without any exercise equipment is this jumping on rope workout. What you need to have in order to start this workout is just a skipping rope.
You don't need to spend money like other workouts in Gym. This is a cost-cutting workout along with extensive health benefit. Go in an open place like a park and practice it for at least 20 minutes.
Process:
At first hold, the jumping rope handles by both of your hands.
Turn the rope in circulating motion and jump over each circle.
Repeat this action at least for 100 to 200 times.
The jump rope workout is quite easy to practice and anyone can do it without any tough effort. It can burn more than 200 calories if you do this work out for 20 minutes.
There are many variations exist in jump rope exercise. You can try all of these so that you don't get bored and stick with it for a long time. You can do cross over legs jumping, jumping with one foot, back jumping, front jumping etc. Go slowly on jumps as if you will fast over ropes then you cannot stick on it for a long time.
The Squat Jump Workout: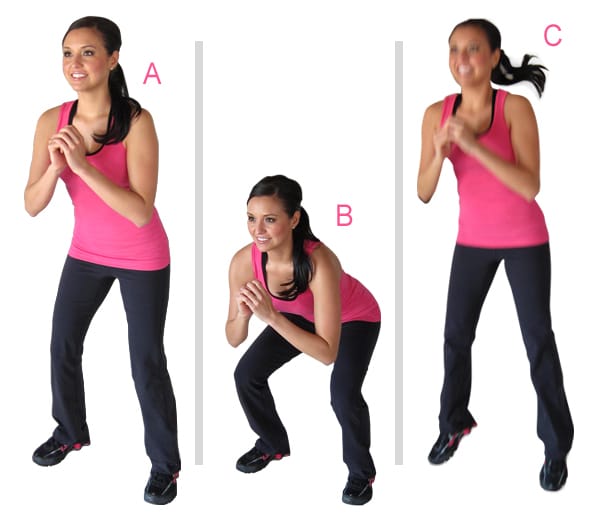 Anyone can try the squat jump workout as it is very easy to do. It's good for your cardio and overall health. The jumping step in this workout process increases your heart rate, side by sideburns your calorie and strengthen your body mussels.
You need to have a good quality of sports shoes, strong and healthy knees and one open space for practicing it. You can practice this at least for few minutes also along with your daily other cardio exercises like jogging, skipping etc. It will be a surplus for you and will improve your heart health.
Process:
At first, make a squat position for practicing the squat jump workout.
Now jump as high as you can. Make sure you have to jump at the same height every time. So accordingly pick your jumping height.
Get back to your position again and take the squat form.
This workout is good for your heart health but remembers you need to possess a strong heart for the regular practice of this exercise. Also, remember to do soft landing otherwise it can cause wounds to your knee.
Many variations are available in this workout. You can practice any one of it as per your suitability. Some of them are frog jump workout, prisoner squat jump etc. Repeat this exercise for 10 minutes every day for the best result.
Jogging at a Place: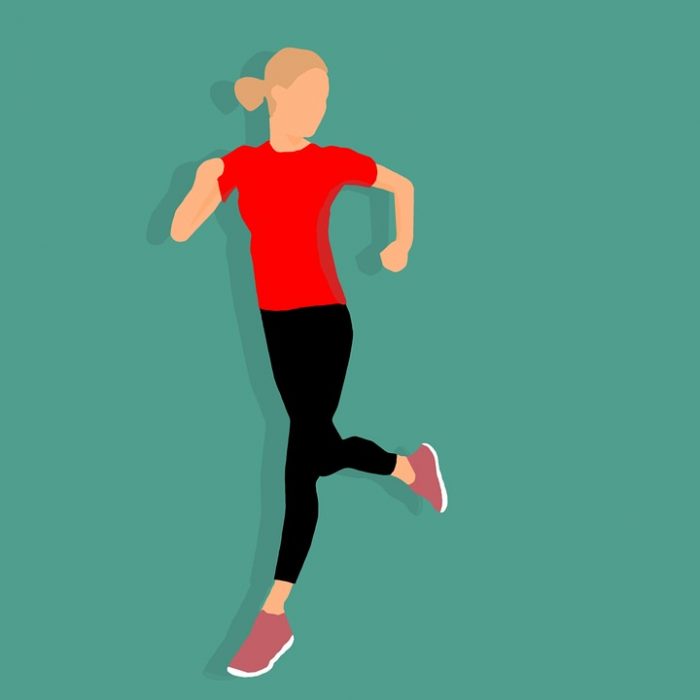 Jogging at a fixed place in the stationary form is quite good for your cardio health. It doesn't require any equipment to do this exercise practice. Just you need to have a good spots shoes and sturdy floor for practicing it.
You need to maintain an equal rhythm while doing it as like outdoor jogging you don't need to move from here to there. The regular practice helps in increasing your heart rate and warms you up. This is quite simple to do so anyone who is looking for a cardio workout without equipment will find it easy to do.
Process:
Stand on a sturdy ground like a stationary.
Do jogging movements without actually moving forward to your legs.
Be steady in this workout and repeat this action for 15 to 20 minutes.
You can mix up this workout steps with other cardio workouts for making it more interesting and effective one. You can include rope jump, marching, step touch, jogging etc.
The best part of this workout is that it can be practiced in your home only. You don't need to go outside or in any gym for practicing it. It strengthens your feet also so you get dual benefit out of it.
The Jumping Jack Workout: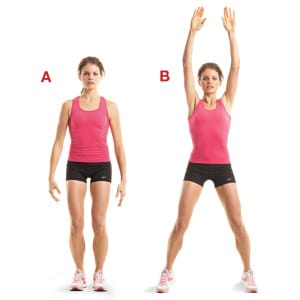 The jumping jack workout is one of the best cardio workouts without any equipment. This is easy to process and quite good for your heart health. Apart from the heart it also strengthens to your other body parts also which are involved in this workout process like your leg and hand.
You do not need to possess any special skill or equipment in order to do this workout practice. Only 10 minutes practice can burn approx. 100 calories of your body. The basic requirement to start this workout is a good quality of sports shoes, sturdy floor, and strong heart condition to bear the jump heights.
Process:
At first, keep your legs in wide position and keep your hands in straight position.
Now jump by your feet and keep circuiting your hand whenever you jump.
Repeat this jumping and hand circulating action for at least ten minutes for the effective result.
For making your workout practice more enjoyable and engaging you can add some other variations also such as step your feet out in the place of jumping in the air, pushup jacks, plyo-jacks etc.
The Bear Crawls Workout: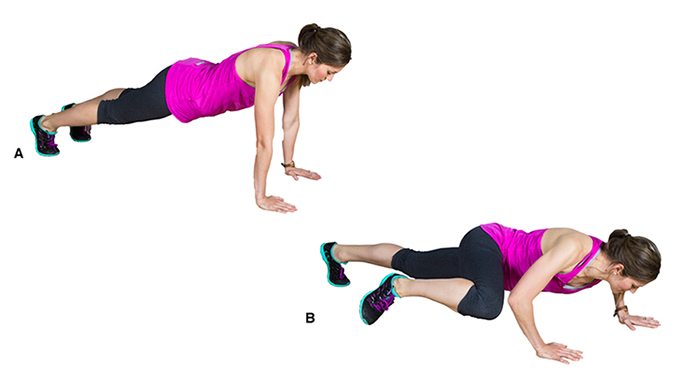 The bear crawls workout strengthens your heart condition so this is considered as one of the best cardio workouts without equipment. This is a high-intensity exercise. Though it is tough to perform it if we get consistent with it then we can easily do its steps without any special effort.
The push-up position increases your heart rate and helps to burn excess calories from your body. A cardio patient should remain very attentive regarding their weigh as extra fat causes problem to their heart. This workout helps in balancing your overall weight.
Process:
At first, take the squatting position on the floor.
Keep your hand outside to take pushup form.
Now stand up just like a bear.
Repeat this workout steps for 10 to 15 minutes every day for boosting your heart health. This workout comes up with other variations like pushup on knees, keep your knees down while crawling, do it without pushup form.
The HIIT Workout:
As the HIIT workout doesn't require any equipment to practice it so as per your convenience do it anywhere. The primary focus of HIIT workout to manage lower part of the body. At least 30 minutes everyday workout can burn extra fat in your thighs and buttocks.
The HIIT is an abbreviation of High Intensity of Interval Training which helps in burning extra fat from your body especially from the lower body part and strengthens to your heart condition. It warms up your cardio health. Initially, you might face little bit difficulty in performing it but after some time you get comfortable with it.
Process:
Do squatting on the floor.
Kick your leg in upward motion.
Repeat the same action with your other leg. This exercise helps in toning your buttock and thighs.
This Pilates combo workout increases your heart pumping rate within few days of practicing it. Lots of variations exist in this form of workout. Also, you can add this workout in your daily workout session along with other cardio workouts like jogging, rope jump, butt-kicking, warrior stretch, jumping jacks etc.
If you are suffering from cardio or heart unrest then your body definitely needs a health-supporting workout for keeping you energizing and improving your cardio health condition. You can take help from youtube videos in this regard.
There are thousands of different workout session videos are available in youtube. Pick any one of them as per your health condition which can directly affect your heart and can help to improve it. You can add different-different forms of workout in this so that your cardio exercise session would not be boring in the lack of variations.
No doubt your heart is one of the most important and tender parts of your whole body. If it is suspected with any medical default then you cannot ignore it at all as it can be life threatening too. As a cardio patient, you cannot lift heavy weight like workout equipment or anything which carries good weight as it can directly hamper your heart.
So practice these cardio workouts doable without equipment and improve your heart health naturally. Always consult with the cardiologist before practicing any workout as they can guide you better in this context that which forms of workout will be good for you as per your current heart status.