When you work out or engage in intense physical exercise and training, our bodies need protein to repair the damage that is caused to the muscles and tissues. Usually, in our daily activities we get enough protein to meet our dietary needs, however, after a strenuous workout or lifting weights, our protein levels need a boost.
Protein powders can help in recovery after training and help build muscle mass quicker. In this review, I am going to look at BSN SYNTHA-6 Protein Powder.
Introduction
If you look online or visit a nutrition store you will find that there are many different protein powders to choose from and it can be difficult to know which the best are. What makes BSN SYNTHA-6 Protein Powder stand out from the rest is that it is a sustained release protein powder.
This is an important fact because although we need protein supplements after training and working out, our body repairs itself longer that these supplements usually last.
SYNTHA-6 powder contains ingredients which delay the rate at which the protein is released into the body. This makes it 'last longer' in the body and your muscles and tissues are able to get the amino acids that they need. The protein powder also contains essential fatty acids, which are important for healthy cells and blood.
Product Features
BSN SYNTHA-6 Protein Powder will help develop muscle when used in conjunction with a regular exercise regime. The unique formula of six proteins makes SYNTHA-6 an excellent protein supplement choice. The proteins are formulated to release at different times. This gives your body the needed proteins right after training and then continues releasing amino acids for many hours.
What are some of the other great features of SYNTHA-6 protein supplement?
Better recovery after workouts
Helps boost muscle growth
Gives sustained amino acid relief throughout the day
10 flavors which taste amazingly great
22 grams of protein per scoop
10 grams of amino acids per serving
5 grams of fiber per serving
Contains calcium, iron, phosphorus, and magnesium
Contains MCTs (medium chain triglycerides) which have many health benefits
Syntha 6 Formula and Ingredients
SYNTHA-6 is a special formula unlike other protein shakes on sale because of the 6 types of proteins from natural sources including whey and egg. These proteins digest at different rates giving you sustained benefits throughout the day. It also includes calcium caseinate, micellar caseinate, and digestive enzymes.
Whey protein
The supplement contains 2 different whey proteins including whey protein isolate. This is around 90% pure protein and helps to develop muscle mass as well as helping to lower cholesterol and blood pressure.
Calcium caseinate
This is a slow digesting protein derived from fresh skim milk giving you a constant supply of amino acids to your body.
Digestive enzymes
It contains the digestive enzymes Aminogen and Papain. These work to break down the proteins into individual amino acids and help the body to digest them easier. Not all protein supplements contain these enzymes and cause upset stomachs. Having these enzymes in the ingredients also helps to avoid digestive problems that are associated with other protein powders.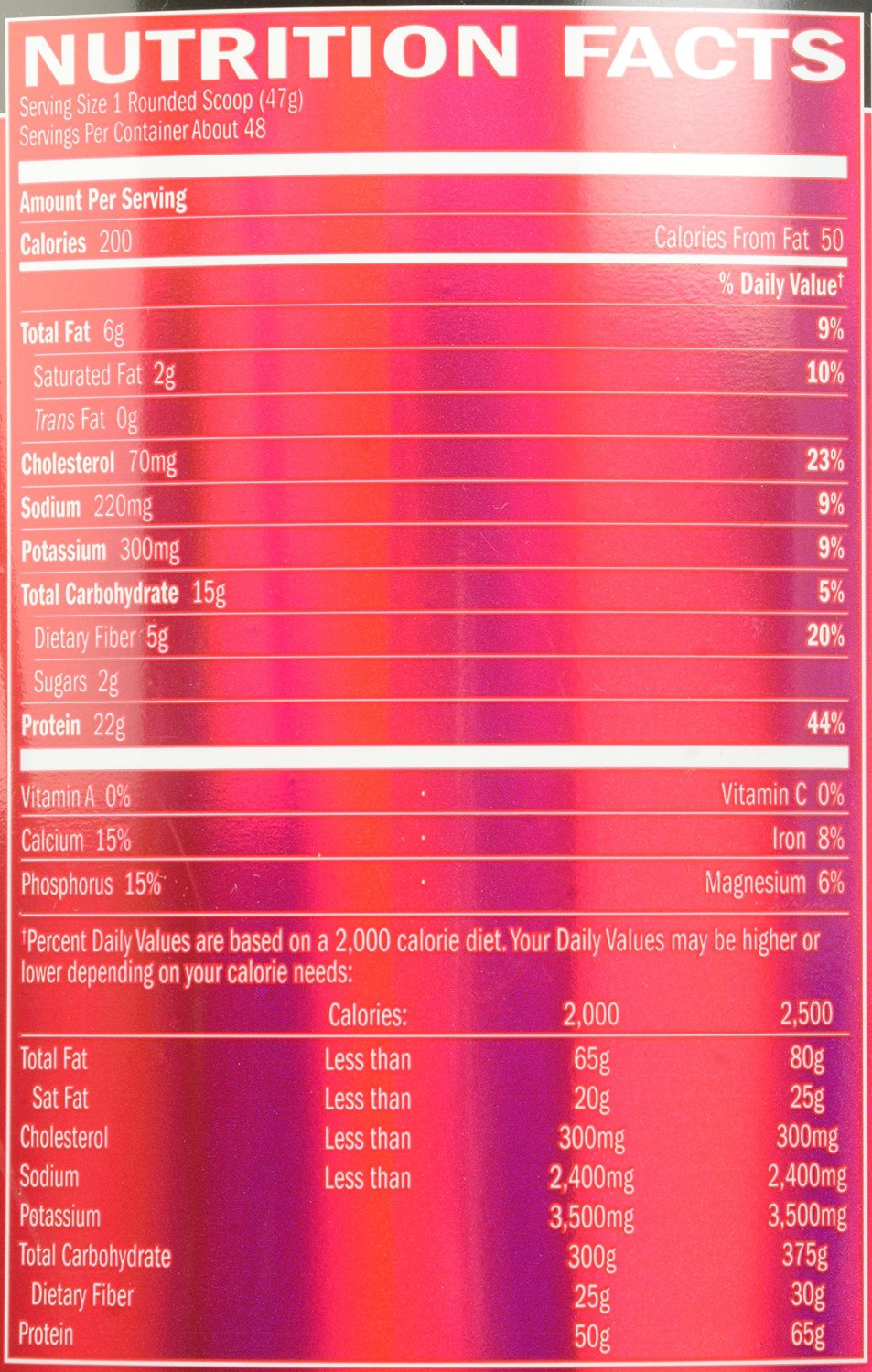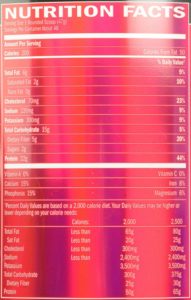 Benefits and Side effects of Syntha 6
BSN SYNTHA-6 Protein Powder has all the benefits of a high-quality protein shake, and more. It can be taken at any time of day. The special formula of fast releasing proteins together with slow releasing ones mean that you get its benefits throughout the day.
There are no reported general side effects from taking SYNTHA-6 protein supplements.
However, those with allergy issues may want to be careful. If you suffer from milk or egg intolerance, you may find that the supplement is difficult to digest. This will be true, of course, with any protein supplement that is milk or egg based.
So is Syntha 6 Right for you?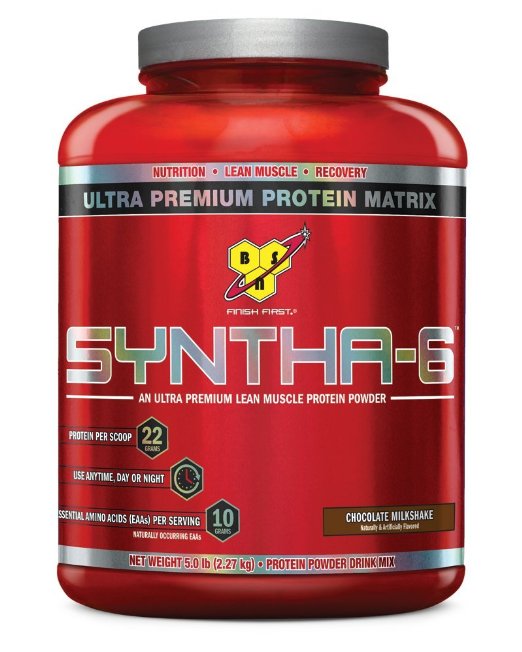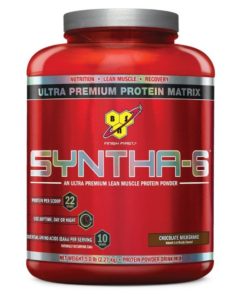 This protein supplement is an excellent product for anyone who is looking to supplement their protein intake. If you are looking to build muscle mass, boost the effectiveness of your workouts, and get better recovery after workouts, then this product is right for you.
It can also help with weight management and weight loss.
BSN SYNTHA-6 Protein Powder helps to supply the body with the proteins, amino acids, and essential fatty acids that are required for a healthy lifestyle.
Directions for Use
You can take BSN SYNTHA-6 Protein Powder at any time of day. The slow releasing proteins will make sure that you body gets what it need through the day.
If you are using this to gain weight and build muscle mass, then it is best taken after your workout. The nutrients that SYNTHA-6 provides help replace the nutrients lost during exercising and also assist in muscle and tissue repair.
When starting to take the protein supplement for the first time, many recommend that you take it two to four times a day. Then when you have established your routine, take the recommended dose of 2 drinks per day for men and one drink for women.
The directions for mixing the protein supplement are as follows:
Mix 1 scoop of BSN SYNTHA-6 Protein Powder with 4-5 oz of cold water or any other drink.
If necessary, you can vary the amount of liquid for your preferred flavor and consistency.
Take after a workout or to assist in recovery or use protein supplement at any time of the day.
Customer Reviews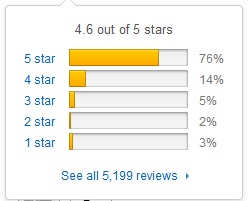 So, what are regular users of SYNTHA-6 protein supplement saying about it?
Most customers love the fact that it has a high amount of protein in each scoop as well as the addition of extra fiber. Because it is mostly dairy-based, it means that the calcium will help keep bones healthy as well.
Other customers praise it because of the full feeling that they enjoy from using it in the morning, and it doesn't give them a bloated feeling that is sometimes experienced with other shakes.
Nearly everyone raves about the great taste of the shake and many say that it is the best that they have ever had.
Where to buy and what is the price?
BSN SYNTHA-6 Protein Powder can be bought at many online stores. It comes in various sizes – 2.91 lbs, 5 lbs, and 10 lbs.
It costs between $30 for the 2.91 lbs size to $90 for the 10 lbs size.
Purchase This Product On Amazon
Final Verdict
If you are looking for an all-around, high-quality protein supplement then BSN SYNTHA-6 Protein Powder will meet all of your body's protein and nutrient needs. Although it is a little more expensive than other protein supplements, the fact that it contains 6 slow and fast releasing proteins is something that is hard to find in other shakes.