The Link Between Cavity and A Healthy Heart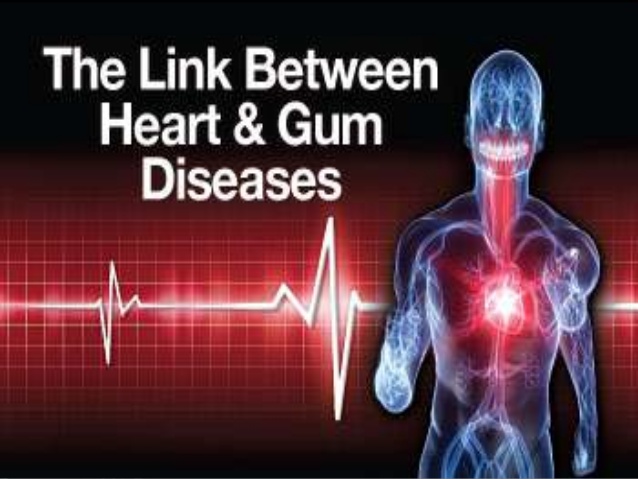 A study conducted by University of Florida researchers has found the same bacteria associated with gum problems and diseases such as dental caries or cavities are also linked to heart disease. This discovery could change the way heart conditions are diagnosed and treated. Oral bacteria can be introduced into the blood stream raising the risk for arteriosclerosis. This is a type of heart problem where the arteries become blocked.
Heart disease is one of the leading causes of death worldwide. Gum disease affects as many as half of the population in developed countries such as the United States. Gum diseases such as cavity are not linked as a traditional risk factor for heart disease, according to cardiovascular experts. Though the American Heart Association (2012) supports a link between poor gum health and cardiovascular problems, the correlation does not assume causality. Studies have found that the following types of bacteria cause gum problems and in conjunction, heart problems as well:
Polyphyromonas gingivalis
Tannerella forsythia
Treponema denticola
Fusobacterium nucleatum
Funded by the National Institute of Dental and Craniofacial Research and the NIH, this study is part of the larger efforts to study the effect of dental problems on overall health. There is a strong disconnect between oral health and general health in particular, in the medical discipline, But experts now feel this should change. A growing body of scientific evidence points to direct links between oral and holistic/systemic health. The goal is now to increase medical awareness about the link between oral bacterial infection and heart diseases.
Evidence Of the Link
While a debate is now prevalent on whether gum disease threatens heart health, the connection has not been proved for sure. Dental diseases such as periodontal disease and gum problems have a link with heart disease. But as researchers search for decisive evidence of the same, physicians offer a cautious approach as the best protection and stress on developing good oral health habits.
Signs of poor gum health include red swollen gums, bleeding after flossing or brushing, receding of the gums or more teeth than gums, pus or pain on the gum and loosening of the teeth. Certain people are more prone to gum disease as against others. It is important to be alert and get any of the signs checked out.
Specific conditions associated with heart disease which affect the gums include gingivitis, periodontitis, pericoronitis, and cavities.
What are Cavities?
These are tiny holes in the teeth linked with tooth decay. These are also the result of bacteria. But this type of bacteria can also lead to other gum diseases such as gingivitis, periodontal problems that can irritate the gums and cause infections. Cavities directly or indirectly affect the gums and lead to infections. They also culminate in heart diseases, according to a significant body of research evidence.
How You Can Maintain Good Oral Health
If you want to keep cavities ( and heart diseases) at bay, here are the tips you need to consider on your way to good dental health.
Brush teeth twice a day
You need to brush your teeth at least twice a day. Not only is it important to check the frequency of the brushing, it is also essential to do a thorough job. For this reason, brushing twice in a day is advisable.
Avoid Ineffective Brushing
If brushing is carried out in a wrong way, it can make gum cavities far worse. Brushing side to side too hard can cause you to miss out on plaque and suffer a gum tear. This causes more infections. The right way to brush? Make sure that you move in circular motion with your toothbrush which helps in clearing away the debris in the gap located amidst the teeth and the gum. Check to see if you are brushing and flossing well. Floss once at least in a day. A dentist or dental hygienists can teach you how to perform it properly. Always make sure you use antiseptic mouthwash and toothpaste, in case the dental expert evaluates your teeth and suggests it. This can also control the amount of bacteria and plaque in the mouth.
Be Regular With You Checkups
Checkups once in six months is a must. Some people may require more frequent visits. Eating a good and balanced diet is also essential so that vitamins and nutrients can be ingested and the dental, as well as heart health, remain perfect.
Stop Using Cigarettes
According to the American Academy of Periodontology, smoking is a common link that binds gum problems and poor heart health.
Cavities and Heart Disease: Could They Be Linked?
Check your dental hygiene and health if you want a strong heart, feel some researchers. Experts, however, point to the operative word here being that it may be so. It is unclear whether gum disease is directly linked to cardiovascular problems. Some experts feel that the link between the two is because healthy people are more likely to take care of their heart and their gums as against people who neglect either.
Some experts opine that there are reasons why dental and heart health may be linked. Inflammation/swelling is a common issue in both the types of medical conditions. For example, hardening of arteries or arteriosclerosis has a massive component of swelling because the accumulation of plaque is actually a process which is linked to inflammation. When bacteria overtake the mouth, it is but some distance to the bloodstream and the heart.
Dental and heart experts have reviewed close to 120 medical papers and data on heart and dental health risk. A consensus report was posted in the Journal of Cardiology in America thereafter. A review of many published studies finds that gum problems are a risk factor for coronary diseases of the artery. Analysis of the huge NHANES/National Health and Nutrition Examination Survey found gum disease was associated with diseases in the blood vessels and arteries that link to the brain causing a stroke. There is a consensus showing a direct connection between heart health and dental well-being.
Bacteria found in both health problems are common. Bacterial pathogens were found in gum disease that is linked to blood vessels associated with arteriosclerosis. Inflammation is another common factor for both these diseases. People with cavities or other diseases of the gum have levels of CRP or C-reactive. This is the protein that rises during the entire inflammation of the body. This also assesses the risk of a heart attack in a person, with rising levels associated with increased risk of disease.
Another link is that people with certain heart conditions have a higher risk of endocarditis or infection of the cardiovascular system. This can be lethal to life. This happens when bacteria in the bloodstream enters the damaged heart valves or other damaged heart tissue.