Weight Loss: What To Eat and Drink
Losing weight is tougher than most people think. Keeping energy levels up to exercise is a must and people go on diets to lose weight instead. Eating right rather than not eating is the key here. Look better and feel wonderful by raising your metabolism– this will also boost your energy during the day. Wondering just how to get there? Here are the healthy drinks, spices and vegetables that can boost your metabolism (and promote weight loss).
Ginger/Pineapple Smoothie
Fresh Ginger is a powerful metabolic rate booster. Substitute citrus with pineapple if you are not interested in lemon tastes. But this smoothie goes beyond ordinary lemonade.
Ingredients
1 medium sized banana
1.5 cups fresh pineapple diced
1 tablespoon fresh ginger
0.5 cup Greek yoghurt
0.5 cup fresh pineapple juice.
Mix these together and enjoy a combination which will shed the pounds and add to your health quotient.
Peanut Butter Smoothie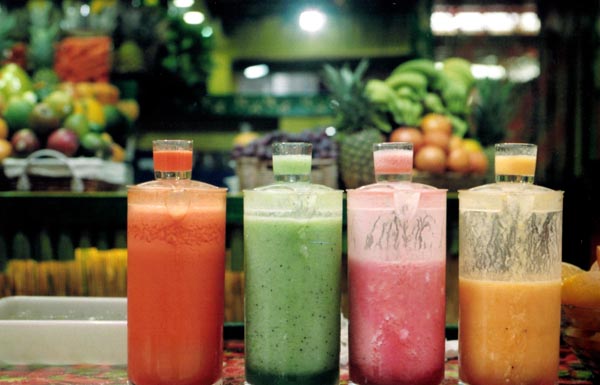 Peanut butter…isn't that fattening, you wonder? The truth is that it is filled with protein to give you energy which lasts for hours every day. Drinking these tasty treats will give you the energy you need to get through the workday and manage a rigid workout.
Ingredients
1 large sized banana
2 teaspoons natural peanut butter
250 gm of baby spinach
a small scoop of hemp protein
cinnamon to taste
Blend these ingredients together, adding a little water. Your health drink is ready!
Berry Smoothie
This smoothie is rich in antioxidants and helps to detox the liver and boost the metabolism.
Ingredients
1.75 cup fresh raspberries
1.75 cup fresh blueberries
1.75 cup pomegranate seeds
1 medium sized banana
0.25 cup beet juice- can also use citrus
Blend and enjoy the smoothie adding enough water, and remember that beets offer antioxidants which help to keep the body clean and free from toxins.
Apple Smoothie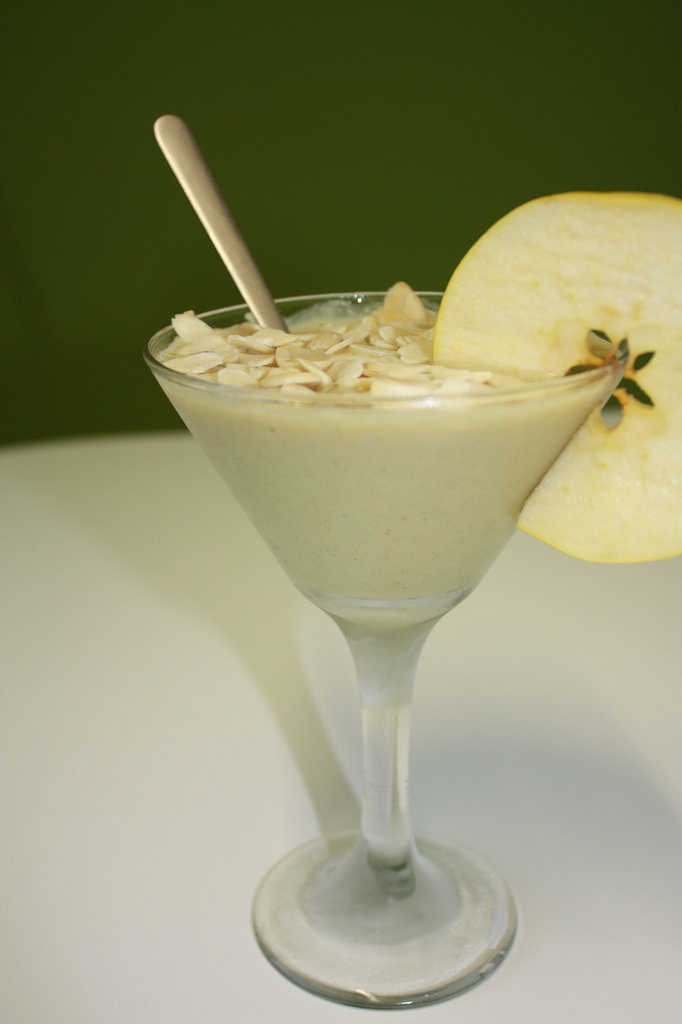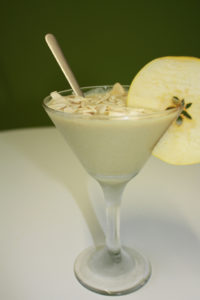 This is rich in vitamin and proteins which you can drink instead of eating breakfast and boost your metabolism.
Ingredients
5 almonds
1 medium sized apple
1 medium sized banana
1/2 cup milk
3/4 cup Greek yoghurt
1/4 teaspoon cinnamon
Mix these together and enjoy the perfect shake.
Bananas and Date Smoothie
This delicious combination of banana and dates boosts the metabolism.
Ingredients
1 pitted date
1 medium sized banana
Single cup of almond milk
1.4 teaspoon cinnamon
Blend the ingredients together and enjoy the special smoothie with unlimited health benefits.
Kale Smoothie
This tasty smoothie combines the great taste of apples and ginger along with fresh kale to provide a tasty treat that generates energy and helps you to feel better.
Ingredients
1 medium sized apple
2 small stalks of kale chopped
Fresh juice from an orange
A teaspoon of fresh ginger
Fresh juice from a single lemon
Blend the ingredients together and enjoy the smoothie.
Coconut/Raspberry Smoothie
Coconut raspberry smoothie is tasty and has cinnamon, a natural appetite suppressant which is low in calorific value and fat.
Ingredients
3/4 cup fresh raspberries – 1/2 cup frozen raspberries can also be used
1 can coconut milk- this is a 15 ounce can
2 tablespoons of maple syrup or light honey
1/4 teaspoon cinnamon based on preference
Water
Placing all the ingredients into a blender, blend till you get the consistency you want.
Ice Water
Stay hydrated and drink plenty of water every day. Choose ice water and you receive an extra fat burning boost. Health benefits of drinking water are many. Consider how it turns food into fuel or works at your fat reserves.
Your metabolism will slow down if you are not completely hydrated. Those drinking 8 or more glasses of water in a day were found to burn more calories in a study conducted by University of Utah researchers.
Black Coffee
Coffee boosts the metabolism. A study found coffee drinkers had 16 percent increase in their metabolism while a person drinking 2 cups of coffee burned 50 calories during the next few hours. Make sure you drink it black, though! Adding cream will zap the fat burning foods benefit.
Green Tea
Green tea has powerful antioxidants which increase metabolism and burn fat. Lose weight with green tea by burning more calories. Combined with diet and exercise, green tea provides a boost to weight loss.
Avoid Liquid Calories
Finally, you need to avoid liquid calories and ensure that you do not guzzle a great number of juicy drinks and creamy concoctions in the guise of "staying hydrated" for this can cause a major problem if you are looking to lose weight.
Spices
Spices are an important ingredient for weight loss and boosting the metabolism. They help you to burn more calories at a rapid rate and raise the metabolic rate.
Turmeric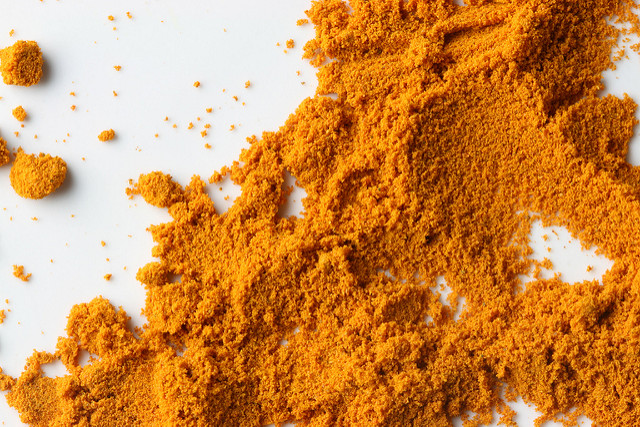 This brightly coloured spice can burn fat. Curcumin, an important ingredient in turmeric leads to more fat loss than the same diet with no curcumin, studies have shown. How does this work?
Turmeric is a warming spice which increases body heat and boosts metabolism. This spice has other benefits too, from fighting Alzheimer's disease to prevent hormones from flaring up. Try adding turmeric to soups or stews or even sprinkling it in veggies.
Cinnamon
This classic spice balances blood sugar and helps to prevent cravings making you feel full for longer. This works wonders for those trying to lose weight. Mix this spice in brews, soups and marinades for meat.
Cayenne
Cayenne is a warming spice which boosts body temperature and helps increase the metabolism as a result. Burn up to 100 calories per meal by adding this spice to your dishes.
Cumin
This little spice can burn as much as three times more body fat. Add cumin to any dip, breads, or dishes for additional taste as well.
Ginger
High in gingerol, Ginger is perfect for controlling blood sugar. This means it can ensure a spike in glucose levels after a carb-rich meal does not occur. This spice also has fat burning or thermogenic properties like turmeric and cayenne.
Garlic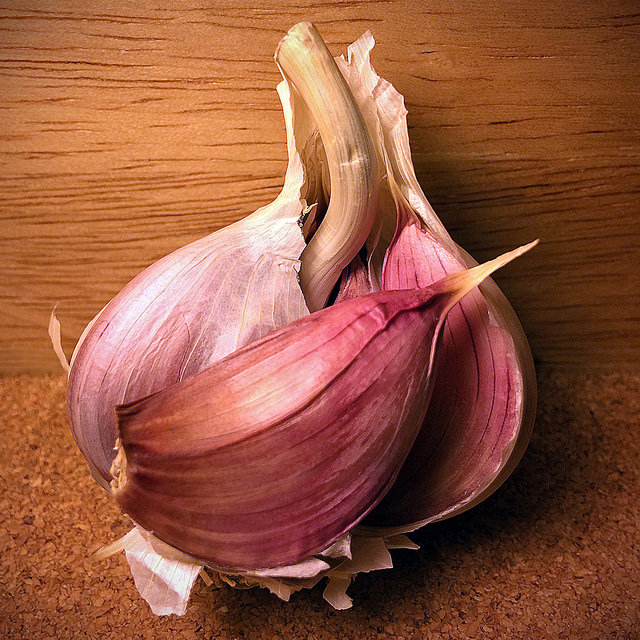 Eating this spice can cut fat. Studies have shown this spice plays an instrumental role in weight loss and makes food tastier, especially when one opts for raw garlic.
Black Pepper
Much like ginger, black pepper has fat burning properties too. This spice has been proved in studies to block the formation of new fat cells. It works wonders for those interested in weight loss.
Cardamom
Thermogenic spices like Cardamom help to boost body temperature and metabolism. Cardamom is fantastic when blended with tea or nutmeg. Its citrus spicy tang is perfect for meat dishes too.
Chilli Powder
Chilli powder contains capsaicin which is a powerful stimulant that raises body temperature and fat burning ability by close to 25 percent and reduces cholesterol levels as well as improves circulation.
Vegetables
Value of Veggies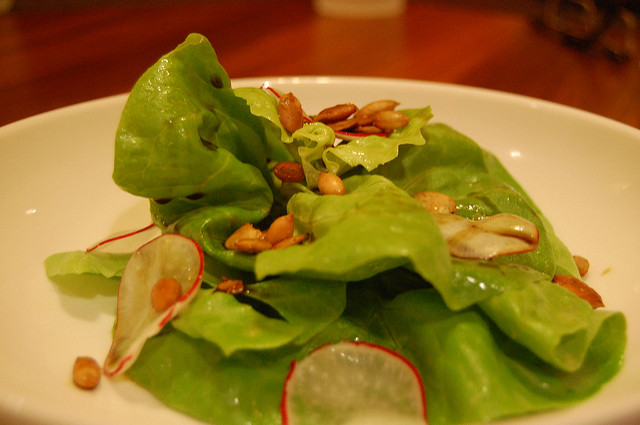 For weight loss, quantity counts more than calories says the American Journal of Clinical nutrition. Reducing fat intake and increasing veggies can really help combat fat. Veggies have low energy density meaning they have few calories compared to weight so they can fill you up without putting a dent in daily calorific allowance.
When it comes to calories, numbers count. This is why non-starchy veggies are the best choice. Examples of these includes:
Spinach
Kale
Broccoli
Cauliflower
Carrots
Celery
Cucumbers
Beets
Green beans
Artichokes
Eggplants
Onions
Mushrooms
Peppers
Raw leafy vegetables like spinach, kale and lettuce have fewer than 1o calories per cup so large salad can be taken to fulfil your daily calorific needs. These watery veggies are low in calories, but high in fibre and this helps in weight loss. Some starchy vegetables also benefit weight loss:
Potatoes
Peas
Plantains
Winter Squash
Sweet Potato
Corn
One cup of boiled potatoes has 10 calories as does a cup of cut corn. Peas are less at 130 calories per cup. Legumes include beans like chickpeas and kidney beans. They are high in protein and fibre which combats weight loss.
Must Have Vegetables for Weight Loss
Broccoli
Warding off cancer, this vegetable can also help in weight loss. According to scientists, it contains a phytonutrient called sulforaphane that raises testosterone and helps fight body fat storage. Rich in vitamin C, it lowers level of cortisol in stressful situations and you too can reap the fat loss benefits of this wonder veggie.
Spinach
Popeye the Sailor Man favoured spinach for a reason. Take calorie burning to the next level because the vegetable has protein which aids muscle growth and recovery. It is essential for workouts and the leafy green also contains thylakoids which have been known to reduce cravings and promote weight loss.
Potatoes
Cold potatoes turn into resistant starch through retrogradation. Resistant starch resists digestion which promotes fat oxidation and reduces abdominal fat. Bake and cool potatoes and then have then. This is perfect for weight loss.
Onions
These vegetables are rich in a flavonoid called quercetin which increases blood flow and protein in the body. This regulates blood sugar levels and prevents fat storage keeping new fat cells from forming. Onions promote cardiovascular health and wellness. Super low cal, these veggies can be added to any dish.
Brussel Sprouts and Cabbage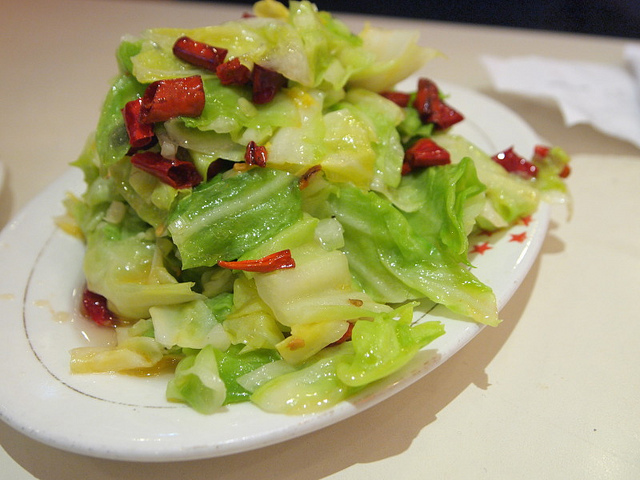 These are fibre rich and popular in low-fat diets. They are perfect because they are rich in vitamins CAK and thiamine besides B6 folate, potassium and manganese. Cabbage has a high content of vitamin E and C.
Collards and Leeks
These are packed with protein and amino acids. They have low glycemic index and minerals and nutrient-rich, they are packed with potassium, thiamine, folate, calcium and a host of other nutrients.
Beans and Carrots
These are filled with protein and dietary fibres. Best when eaten raw, they are low in fat and have high fibre content. When eaten raw, they are perfect for weight loss.
Conclusion
So eat healthier and live longer. Weight loss promotes a healthy and long life. It also boosts self-esteem and ensures that you feel strong and energetic. Don't get caught in the obesity trap. Use these drinks, vegetables and spices to advance your weight loss and look fit.