A home blood pressure monitor is a medical device that you can use at your own place as per your suitability to assess your current blood pressure level. It is very much or almost similar to the BP monitoring devices that you have seen in doctor's clinics or hospitals. However, in terms of usability, it will be quite easy to use and understand.
The invention and availability of this easy handling device have facilitated a great health benefit for people who are already diagnosed with the high blood pressure health issue or for those who are suffering from those diseases which contain a risk to raise your blood pressure level at any point in time such as Diabetes, Kidney disease, etc.
A constant high level of your blood pressure increases your risk for developing many chronic as well as life-threatening diseases such as cardiovascular diseases, stroke, etc.
However, with the regular use of home blood pressure monitors, you can remain aware of your current health conditions and can protect yourself through preventive measures if you notice sudden rise or fall in your BP level to protect you from its dangerous health consequences.
These devices are very easy to use and anyone can understand it without any intervention or help of a specialist. Also, you can avail them very easily without any necessity of a prescription in your nearby pharmacy store, through online affiliated medical product manufacturers, etc.
As there are countless benefits that you can avail for you as well for your family safety, by using a home blood pressure monitor so there is no reason to neglect this single time investment for the sake of your overall health and life.
Types of Home Blood Pressure Monitors
You can easily avail a home blood pressure monitor in a pharmacy store, some online stores, as well as some websites, also sell these BP monitoring devices online. The basic structure and functionality of all BP monitors are the same. However, basically, we can segregate these monitoring devices into the following types.
Arm Monitors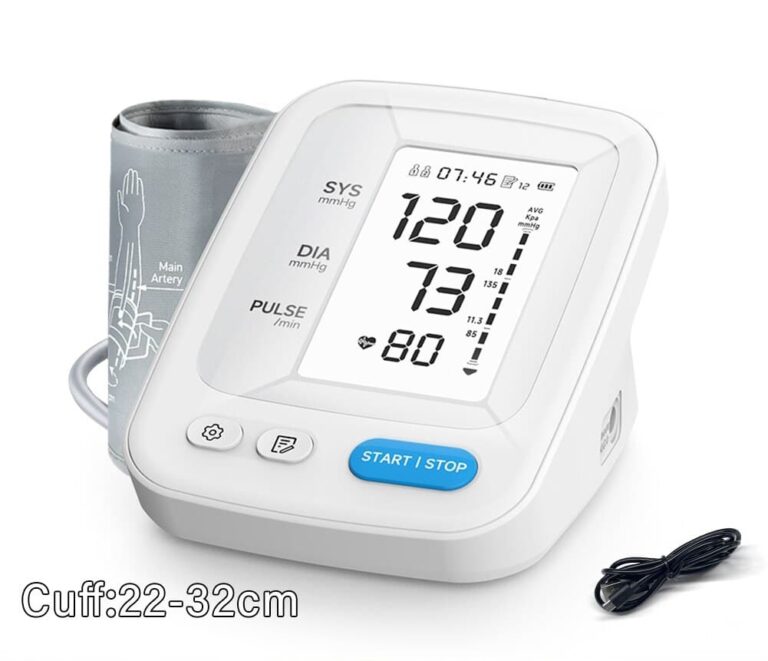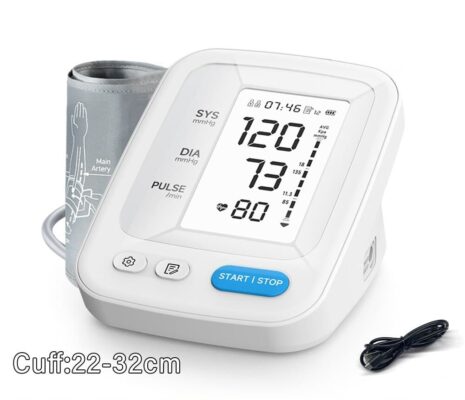 Arm monitors are of two types that use arm cuff for detecting your current blood pressure level on the basis of your heart rate and blood flow.
Aneroid Monitors- Aneroid monitors are the most common and least expensive home BP monitoring devices. Its usage procedure is very simple. In this form of a monitor, you need to press a bulb to inflate the cuff around your upper arms. The outer layer of cuff contains a fastener that keeps the cuff in its place during this entire process.
It will automatically calculate your BP rate on the basis of your artery motions. You can check a gauge to determine your blood pressure. These monitors though are less expensive but contain very easily damaging risk.
Digital Monitors- The digital monitors are known for its most accurate result which shows its reading in its wide easily readable display. In some digital monitors, you need to squeeze the cuff whereas in some monitors your device does the same for you.
Some of the digital monitors have a feature to take multiple readings which display your average BP report. Whereas some monitors facilitate you with its printout feature that means you can take the print out of your report for future usage.
Wrist and Finger Monitors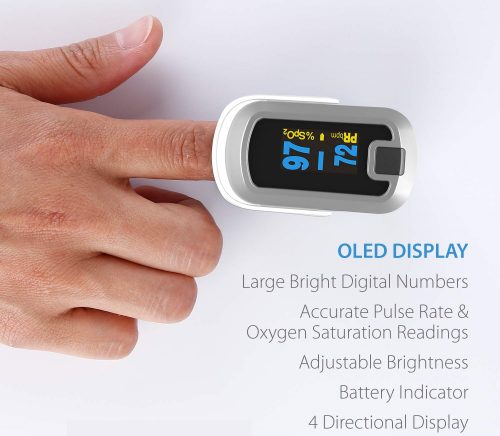 Apart from arm cuffs, there are wrist and finger monitors as well which you need to put in your wrist or fingers to get your BP readings.
However, these devices don't provide an accurate result just like the arm cuffs so it is recommended not to use wrist and finger monitors. Still, if someone is facing pain while using cuff monitors or are not getting an accurate size of cuff then they can use it as an option for home BP monitoring.
Public Blood Pressure Machine
You can get public blood pressure machines at pharmacies which can provide your instant blood pressure reading. However, the accuracy of this machine's readings depends on many factors. In order to get a fully accurate reading out of these machines, the cuff size should fit perfectly in your arm also you need to aware of correct machine using procedure, etc.
Benefits of Using a Home Blood Pressure Monitor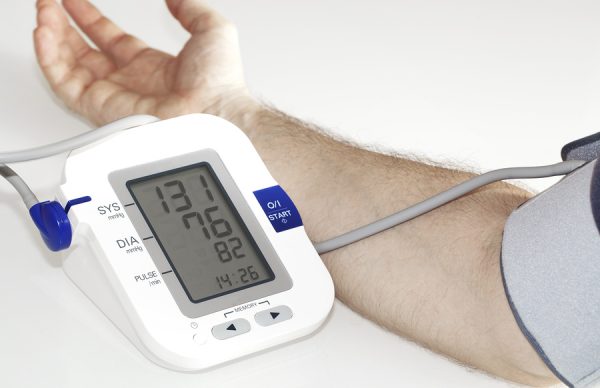 The benefits of using a self-assessing home BP monitors are not limited for a patient of hypertension or others with chronic health conditions rather it is equally beneficial for a healthy person as well. These regular monitoring will help you to stay aware of as well as remain alert of ups and downs in your health if you check your BP status every day which cost you nothing, in very negligible time.
Some most remarkable benefits that you can ensure by using a home blood pressure monitors include the following:-
Detects Hypertension
The home BP monitors help you to detect very easily, hypertension issue if you were unaware of its existence. This early diagnosis will enable you to get necessary medical help after consulting with your healthcare provider so that you check it initially before its get fatal.
Researches on 24-hour Ambulatory Blood Pressure analysis says that your BP level elevates especially two times during a day which is also known as the pick hours. This timing is between 6 AM to 8 AM in the morning and between 5 PM to 8 PM in the evening. In this period the elevation rate of BP lies around 30 to 50 mmHg.
So if anyone is facing the early stage symptoms of hypertension then they can diagnose their BP level by own self in these pick hours to get a valid report and then take a doctor's advice on the basis of the said report.
A self-diagnosis of hypertension helps you to understand the effect of external factors that play an important role in elevating your BP level such as work tension, stress, difficulty in sleeping, mood swings, certain emergency situations, etc.
If you develop some other symptoms of high blood pressure too persistently such as dizziness, headache, etc. then your doctor may prescribe you with the medications to reduce and control your high blood pressure level and its associated symptoms.
Prevent the risk of Health Emergency
A persistent hypertension level is associated with much-complicated health risk which is also the medical emergency situations. The complications that arise due to the high blood pressure level includes diabetes, heart diseases, stroke, kidney failure, hyperthyroidism, hyperlipidemia, etc.
However, with regular self-monitoring, you can prevent the emergency risk as you can take necessary treatment on time with the help of accurate and on time result through these home BP monitors. In the cases of normal conditions of an individual, an ideal BP level should be 140/90 mmHg which denotes both high and low blood pressure level for a healthy person.
In the cases of a diabetes patient or a patient of kidney diseases, they should maintain their blood pressure level up to 130/80mmHg. In the cases where a patient have 24 hour urine protein more than 1 gram their blood pressure level should be at 125/75 mmHg otherwise an increase from this level can cause sudden health complications for the respective patient.
Under the cases where your blood pressure level reaches to 180/140 mmHg which is also known as hypertensive crisis, the condition can get fatal if immediate medical attention is not provided to the concerned patient.
Assess the Effectiveness of your Treatment
Hypertension or high blood pressure health issue comes with several symptoms which affect the normal lifestyle of its affected person. However, with regular checking of your BP level at home, you can clearly examine the effectiveness or changes in your symptoms that you notice after taking the prescribed medications to ease your symptoms.
Other than that these monitors are very helpful in your treatment process for your regular doctor as they can easily assess the effectiveness of their prescribed medications on your health and can make necessary changes on its doses or adjustments in drugs on time to incorporate the most effective treatment to control your blood pressure level.
Also, they can make necessary changes in their treatment process on the basis of your symptoms relaxation or elevation that you develop after taking prescribed medicine.
Recognizes the "White Coat Hypertension"
Some people experience more stress when they are diagnosed with a clinical BP monitors that mostly because they are sitting in front of a doctor or due to the surrounding environment of a hospital leading to a sudden rise in their BP level for that particular time or situation. This kind of cases is called "White Coat Hypertension".
In such cases, it is very difficult to diagnose accurate hypertension as their elevated blood pressure level are mostly situation based. However with the help of home high blood pressure monitoring device they can tackle their problem and rule out their hypertension by checking their BP at home's comfortable environment.
This enables them as well as doctors to diagnose actual BP level and to start with appropriate treatment. As per the health organization report out of 100 hypertension patients, 20 of them are diagnosed with white coat hypertension.
Buying Guide for a Home Blood Pressure Monitor
While planning to buy a home blood pressure monitor you must consider some important points before finalizing one for you. See the availability of all the important features that can make your BP checking and reading process much comfortable and reliable.
In this context, the following guidelines will help you to select the most economical plus effective BP monitor for you so that you won't have to regret later on.
Be Sure Regarding its Fittings
While buying a home blood pressure monitor for you make sure that the cuff size of the respected device is properly fitted in your arms cuff otherwise a lose or unfit BP monitor cannot provide an accurate result to you. To make your path easier get a consultation with your regular doctor or a pharmacist that what cuff size will be accurate for you and then select a BP monitor if it fits in your said cuff size.
Look All the Available Features
The different BP monitoring deceives comes with unique and some common features that you must consider and you should choose only that particular BP monitor that can fulfill all your criteria.
Some common features that you can get in different home BP monitors include a wide display (for easy reading), data storage features for multiple users, long time report storage features that enable you to show your BP pattern to your doctor over a period of time, etc.
Look for an Easily Usable Monitor
Consider buying only those home monitors that are quite easy to use as well as easy to read so that later on, you don't have to face any difficulty. Take a trial of different BP monitors and finalize only that particular home BP monitor which you find most comfortable in usage and reading.
Consider the Cost Factor
Economy comes in the first priority for everyone and that is equally applicable for the shopping criteria of a home BP monitor for you. Make sure that the BP monitor that you have chosen is not too much expensive as because more or less the working process and efficiency of all low to high-cost BP monitors are almost the same.
So you don't have to spend lots of money to buy a home BP monitor. There are people who have a perception that buying an expensive monitor means more advanced features and more accurate reports which are not very true.
So choose only a BP monitors which is cost effective for you and if it suits all other shopping criteria that you need to consider before buying this home monitor.
Also, it will be a great benefit if your health insurance covers or reimburse the cost of a home BP monitor which you need to be assuring by consulting with your health insurance provider.
Check the Accuracy
One of the most important points that you must look for before finalizing a home BP monitor for you is to check its accuracy efficiency. For this, you should validate a BP device with your doctor or pharmacist to be sure whether it shows accurate report or not then and only you should buy a BP monitor.
Also to confirm the accuracy at least once or twice in a year you should bring your home BP monitor to your doctor to validate whether the report generated by your home device is matching with your doctor's BP monitor or not.
Apart from these important checklists, you must consider some other important points recommended by the American and Heart Association for the safety of the users of home BP monitor.
This health association recommends using only cuff style, bicep and automatic monitors for the home users for ensuring the accurate result. They strongly suggest not to use any finger or wrist monitors as there is no surety of accurate result with these type of BP monitors.
Other than that if you are planning to buy a BP monitor for a senior member of your family or a pregnant woman then make sure that the said home BP monitor is validated for those conditions otherwise it will not show an accurate BP result.
Using a home blood pressure monitor as your important part of daily routine can protect you from a medical emergency situation. As it takes hardly a few minutes time so it is advised to every individual whether they are a hypertension patient or not to keep this vital health savior device at their home without neglecting.
View Article Sources