The day after the Thanks Giving Day that is the last Thursday of the month November every year is known as Black Friday. This is the day when shopping for the Christmas Eve. begin and continues till December. All the thrill and excitement remains in air at that this particular time for every individual of all age group. However, for smart shopping that won't end with repentance, you have to prepare your mind and body for black Friday shopping.
This is the pick time of the year when retailers make an immense amount of sales and profit thereon with a comparison to the whole year in the US. Every year the sales graph increases by approx. 3.4 percent with a comparison to the previous year.
New and exciting offers, trendy and newly arrived dresses and apparels and lots more that you can get at this point in the market. However, for a smart shopping experience, every shopper should be ready with some prior made plans like, searching for the best available deals, compare prices and offers of different shopping centers, keep your list of shopping ready and stick with it without crossing your planned budget, etc.
The history of Black Friday is very old and traditional which simply denotes an informal announcement of Christmas shopping. As on this day, highest range of shopping is done in US market so the crowd intense remains too high leading to a remarkable number of accidents, traffic problem, and even violence been noticed which is one reason why this day is called as Black Friday.
Year by year this day will come as it is but what you can do new by this time is by preparing some smart tricks for your satisfactory shopping experience. So to guide your way below we have enlisted some best possible shopping tips that you must consider before going in the rush of Black Friday shopping.
8 Best Black Friday Shopping Tips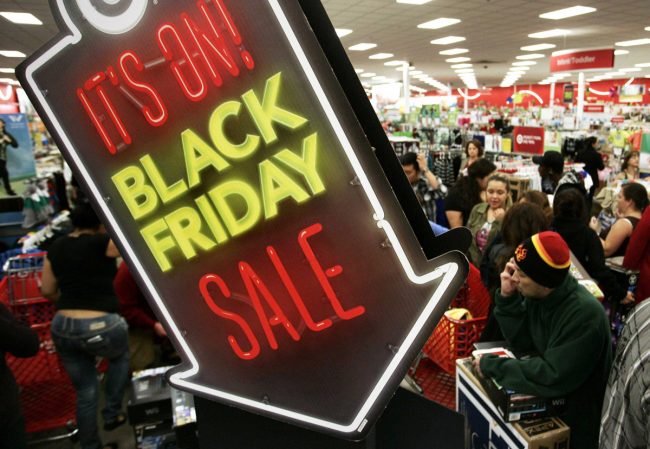 Plan Your Budget First
The very first thing in your Black Friday preparation plan should be to get ready with the budget that you can afford easily without affecting much to your day to day or monthly livelihood expenses which you cannot compromise at any cost.
For this, you need to calculate your total expenses for the month, the existing money in hand to analyze what amount will be extra that you can utilize for this shopping time. You can add your savings as well which you have saved so long for this biggest shopping day of the year.
This will help you to get a clear idea for planning your budget for the Black Friday shopping plan. Once you are ready with your budget amount, your second duty should be to prepare your mind to stay determined or remain stick with your budget no matter how attractive sales offers you will encounter in stores.
Though sales and discounts offer high-value products at minimal costs however that doesn't mean that you will buy everything even though you don't actually need them or which are not in your shopping list. Buy things only which are necessary for you as unusual shopping will be nothing but the money wastage.
Also, not all sales items justify the value of the product as in the curtain of discount you might be bluff as well. So remain stick with your prepared budget plan at every situation no matter how alluring the offers you are getting at shopping places if you want to be a smart shopper.
Prepare Your Shopping List
Many of the Black Friday shoppers think till the last moment of the shopping day regarding their shopping plan means what actually they are going to hunt for them in stores. If you are also one of these mentality people then incorporate a new change by preparing your shopping list prior to approx. one month before the shopping date as this new change will really benefit you drastically.
When your shopping list will be ready in your hand then in very less time you will finish your shopping and can even save some time that you can utilize for other important works if you require to do.
The prior prepared shopping list will make it easier for you to reach your exact destination store instead of wasting time to hunt each and every store as you can already be knowing that what are your priorities and will reach only specialized stores which are popular for that particular item or product.
Also with the already prepared shopping list, there will be least possibly to miss any important item that you definitely requires on the Christmas day. From every small to big items that you want to buy on this day you should enlist at least one month before the Black Friday shopping day. Also what you want to gift your relatives, as well as your friends, write everything in it so that you won't have to repent once the sale is off.
Look for the Best Deal
Once you are ready with your shopping list then it's time to look for the best possible deals or offers available in the market for the Black Friday Shopping. Ads are the most common mode of getting aware of the newly coming exciting offers by different stores.
You can see the ads for sale and offers for different products such as food items, clothing, apparels, electronic devices, etc in newspapers, television ads or can directly visit the websites of different stores.
These offers ads start circulating since the beginning of October and the rush of ads reaches to its pick by the beginning week of November every year. These ads facilitate you to get the best possible deal just by sitting at your home place or at your office as you can well compare with the offers given by different stores to check which the best one is.
This makes your shopping easier and profitable when on the final day of shopping you reaches to your destination store for picking your desired products at lowest possible prices or deals. This also saves you from the headache of visiting different stores which mostly ends up with less worthy shopping when at the end of the day you hear from some of your friends or peer groups that they got the same product at a cheaper price or at a greater discount.
However, this is not going to happen this year if you already remain familiar with the best possible deals available through different ad sources.
Look for Online Coupons Availability
Shoppers can manage to do shopping at much more cheaper prices if they add a coupon in the discounted items. These coupons will be one more addition to a benefit that will reduce the prices of the product other than the normal discount.
You can find these coupons through an online search of different stores websites, through different social media channels such as Instagram, Facebook and many more this kind of online sites. For Black Friday different retailers as well as manufactures of some special product release coupons which you can easily find by visiting their websites.
Once you will get a coupon then you can well compare with the other available offers to check where you can get the best possible deal at the cheapest possible price.
Do Comparison of Prices Offered by Different Stores
A smart buyer is the one who can manage to shop at the cheapest possible price which can only be possible when you have complete knowledge about exciting offers, discounts and special gift coupons which comes along with normal shopping from a store.
Once you gather a total list of stores and their existing offer policies, then it's time to make comparison with each one of them to have a clear idea that which particular store can make your shopping worthy.
This comparison process will make your way easier for the final day of shopping that is the Black Friday, as on this day you will already be sure that which particular stores you are going to visit and which ones you need to avoid.
For a hassle-free shopping and to ensure that you get the same deal as you have seen in ads of that particular stores' website bring the printout of the offers mentioned ads so that they won't get any chance to manipulate you and you get the best possible deal to ensure a satisfactory shopping for the day.
Keep Your Mindset Positive
Black Friday motive is to bring a beautiful smile on your face and to cherish you with a joyful, fulfilling and pleasing shopping as well as a delightful vacation. For all these positive feelings to make realistic, it is very important that you carry a very positive mindset and approach before you hit the rush of many more shoppers who have the same plan as you do.
However a positive mindset cannot be a creation of one or two day or weeks, this you need to nurture within you at much earlier time.
So whatever may your last or last to last year experience for the Black Friday this is not going to repeat this year but for that, you need to put a little extra effort which will work for your betterment or well being only.
Adopt a positive mindset in all respect of your life so that in the midst of market rush and crowd you won't feel agitated, anxious, stress, and failure. Instead, you will remain full of enthusiastic with a completely positive mindset which can enable you to stand strong even though there will be no such feasible or comfortable situation as you have dreamt for so long.
Though this will not happen don't worry but a positive mindset of a person ensure that whatever may be the circumstances they remain still in their way without getting affected by them.
Keep Your Mind and Body Healthy
The whole universe's luxuries cannot make a person happy and satisfactory if their inner health in terms of physical and mental, is not good or in a stable position.
So to make your Black Friday shopping experiences pleasing and positive one make sure that your brain and body will be full health to enjoy the excitement and joy of that special day.
This will not be possible if you plan this just a few days before the final shopping day. Start with a healthy meal plan as well as a routine exercise plan at least two months before the Black Friday.
By the time your body and brain will be quite strong to sustain and survive the crowd rushes and pressure of doing the best possible profitable shopping. Also keep some healthful snacks, water, and soft drink with you so that you can quench your thirst and hunger if you get a delay in getting your order to serve.
Apart from this don't miss your night hour sleep in the excitement of next day shopping because a drowsy mind and body will easily exhaust and feel irritated even though the outer environment will be not so.
So take a sound sleep for at least 7 to 8 hours at night. Have your healthy breakfast and go for your regular workout routine jut you do in other normal days. This will ensure that you won't feel stressed or agitated even in the midst of excessive crowd rush or while bargaining with a retailer.
Also, your mind will remain in more peace and calm when you wake up with a fresh mind and body which cannot be possible in the lack of healthy diet, physical activities and sound long hours sleep during the night.
Wear a Comfortable Cloth and Footwear
Now you are all set to grab your best deal on the Black Friday Shopping Day but your excitement may be spoiled if you miss or avoid this important point. Yes, you heard absolutely right. You also need to ensure that your dressing is a fully comfortable one.
To ensure this make sure that you wear only shoes or footwear which are quite a comfortable one and you have used them many times before as well otherwise when you will be stuck in a rush of a huge crowd of the day you will feel over-pressurized due to your uncomfortable footwear.
Similarly, make sure that the dress you have chosen for this special day is quite a comfortable one as you don't know at what time you're shopping will end. It might take a few hours or it may take your whole day. So be very wise while choosing your dress and apparels so that your excitement would not get spoiled for these trifling things due to your negligence.
We are hundred percent sure that this year will be the best Black Friday shopping experience of your life so far if you honestly prepare your mind and body for black Friday shopping the way we have guided in this blog.
[expand title="View Article Sources"]
https://www.wikihow.com/Prepare-for-Black-Friday-Shopping
https://bestblackfriday.com/user-guide/shopping-tips
[/expand]