When it comes to a disease like lung cancer, there are a lot of things that you stand to learn. The diagnosis of lung cancer is a serious one, and important to understand. It isn't as easy as some people think to diagnose this condition. First, the symptoms often don't present themselves until the cancer has progressed significantly. This can make treatment more difficult for people in the long run. Secondly, the symptoms that do arise when people are suffering from lung cancer are common symptoms that often have an association with many different lung diseases and illnesses, making it hard to pinpoint the diagnosis without further testing.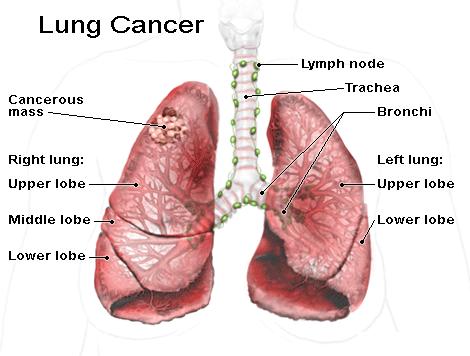 Lung Cancer -The Doctor's Visit
If you suspect that you may be facing a condition like lung cancer, it is going to be up to you to make sure that you talk to your doctor to figure out exactly what is going on. With so much to think about, it's really about making sure that you understand not only your symptoms, but the potential diagnoses that you may be facing. To begin, you will discuss the symptoms with your doctor. They will then look at your medical history and perform a physical exam to see what they can deduce. At this point, it will be up to them to determine whether further testing is desired for a concrete diagnosis.
If they do want additional tests performed, there will be plenty for them to choose from. Typically, they will start with an x-ray because this is the simplest, least invasive test that is available today. An x-ray will show them the lungs from the inside, allowing your doctor to check for masses or potential signs of lung cancer. At this point, they will determine what other tests are necessary, if any, to confirm or deny any lung cancer diagnosis. Other tests include things like:
-CT scans
-PET scans
-Biopsies
-Scope exploration
-Sputum cytology
-MRI or CT scans of the brain
These tests are all used in different ways to diagnose lung cancer, regardless of the type of cancer that is present or what stage it is at upon diagnosis. Lung cancer is a serious disease that needs serious testing to confirm diagnosis because the outlook is grim in most cases, unless an effective treatment plan can be created. Many times, even with the best treatment, patients will still end up losing the battle against lung cancer, which is why the right diagnosis as soon as possible is so critical.With an early diagnosis, patients are also more easily able to pick out situations where they feel they were put at risk and can contact knowledgeable attorneys about possible options.
From Testing to Treatment Of Lung Cancer
Once tests have been completed, you will need to make sure that you do everything that you can to create an effective treatment plan with your doctor if the diagnosis is lung cancer. There are so many different treatment options today that no one should have to go without a chance at life simply because of their lack of understanding and awareness of the issue. You can find plenty of effective treatment options, including things like chemotherapy, radiation, and surgery, to help you battle lung cancer and have a chance at remission. Using the tests performed, your doctor will help you see what treatment options are best so that you can get what you deserve.