The Perfect Cure For Sleep Worries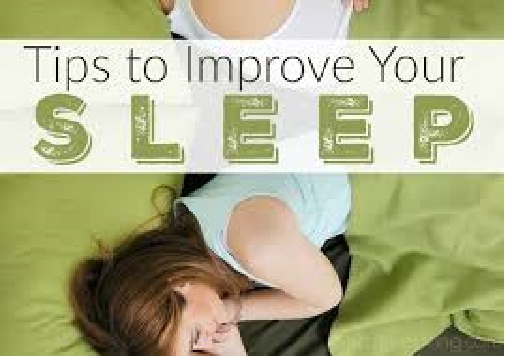 Getting in touch with your body's circadian rhythms is important. So is building a restful atmosphere before you go to sleep. Sleep deprivation is one of the most difficult problems to deal with. Lack of sleep can lead to health problems apart from a lack of concentration, increased mental fatigue, and chronic medical conditions. Read on to know how you can avert this and secure a peaceful night's rest every time for yourself.
#1 Stay Connected to Sleep-Wake Cycles of the Body
Getting in touch with the natural sleep-wake cycles or the circadian pattern/rhythm of your body is important. This ensures a better quality of sleep. If a regular sleep-wake cycle is followed, there is a great deal of revitalization and rejuvenation. In fact, you will feel much more energy if you follow your body's natural circadian rhythms, Try to aim for bedtime around the same time each day.
This sets the internal clock of the body and betters the quality of sleep. Also, avoid sleeping late on weekends and weekdays. The more sleep schedules have a disparity, the worst symptoms and poor quality of sleep will manifest. Pay off your sleep debts using a short nap during the day time, so that your natural circadian rhythms are not disturbed.But if you have trouble in sleeping or have a disturbed sleep pattern, avoid naps.
Don't give in to irregular bedtimes, and avoid going to sleep at different times on different dates. After-dinner drowsiness is equally important to avoid.
#2 Control Exposure to Light
A natural hormone that regulates circadian rhythms and is controlled by exposure to any kind of light is melatonin. This hormone is secreted when the person becomes sleepy in the dark. Therefore, exposure to light can also shift the circadian rhythm. Opt for bright sunlight during the daytime only. Spend more time outside during the daytime. Avoid bright screens during nighttime, This includes the blue light radiated by the TV, computer, phone or tablet. Either turn down the brightness or use light alteration software.
Don't rely on late night TV programs to put you to sleep. Choose music or audio books instead. Another strict no-no is a backlit device. Make sure the room is completely dark at night and do not allow any light from electronic devices to be emitted. Try installing a dim bulb as a nightlight if you really cannot do without light.
#3 Be Active During the Day
Regular exercise improves the quality of sleep and ensures less sleepiness during each day. Regular exercise also wards off sleep apnea and insomnia. It ensures deep restorative sleep at night. Sleep benefits are more obvious when you exercise well during the day. This includes even light exercise. Apart from speeding up the metabolic rate, exercise also elevates body temperature and produces a hormone called cortisol. This is why exercising during the day is fine, but if you work out close to bedtime, expect to get sleep troubles.
Moderate to heavy workouts should always be completed within three hours prior to bedtime. If one is experiencing sleep problems, try low-impact exercises like yoga to bring on a good night's sleep.
#4 Regulate Diet and Water Intake
Daytime eating habits influence how well you sleep during the night. Don't opt for caffeine and nicotine at night. Both are stimulants that can wake you up instead of putting you to sleep. Another important issue is to avoid eating big meals at night.
Try to opt for dinnertime earlier during the day and don't eat food which is greasy or heavy in the night. Also, try and avoid spicy or acidic food at night. Another common mistake is to think alcohol will help sleep. A nightcap could help you to relax initially, but once you have ingested the alcohol, expect to have a disturbed night.
Nighttime snacks work for only some people. In case you are one of them, try healthy options such as a banana or granola with milk and yogurt.
#5 Have a Nighttime Routine
Due to stress, worry or tension, sleep patterns can get disturbed, This is why you should take steps to free yourself from anxiety and worries before you turn in.
Stress management and countering an overstimulated brain is essential for keeping the body relaxed and getting a good night's rest. Practice relaxation techniques before going to bed at night. Deep breathing, positive visual imagery or even progressive muscle relaxation can work wonders. Keep your room dark and quiet and avoid noise. Ensure your bed and mattress are comfortable.
#6 Establish a Pre-Sleep Routine
Make the transition from waking to sleep time with relaxing activities such as taking a bath or reading a book. Avoid stimulating exercises that jump start your body processes and wake you up. Create a room which works well for you and is dark, quiet and cool. Use room darkening shades and earplugs for the best results.
#7 Sleep Well By Avoiding Stimulation at Night
Natural time keeping the circadian rhythm gets disrupted if you expose yourself to activity at night. This includes exposing yourself to bright lights during the night. Smartphones and computers should be avoided at night. How do you avoid the blue light emanating from these? You can either wear glasses to block blue light or use light altering software such as f.lux. Herbs and nutrients to help you relax include Gingko Biloba, Valerian root, Magnesium, and Lavender. Also, try to avoid too much fluid at night as this can wake you up and disrupt sleep.
Conclusion
These tips are perfect for helping you to sleep well at night. From the natural healing power of herbs to stimulation and activities only during the day, there are many non-medical ways of countering a lack of sleep or poor quality of sleep. Insomnia is associated with weight gain, diabetes and a lot of chronic health problems.
Sleep well to live well. Having a good night's sleep can make all the difference to the waking moments too. The quality of sleep during the night determines the amount of alertness during the day after all. Regulate your sleep and ensure that a good night's rest is well within your reach.