Considering shaving, waxing or tweezing to remove unwanted hair each come with their own set of issues, laser hair removal is the right option to choose in this context. One of the most common cosmetic procedures in the US and the rest of the world, it beams concentrated light at the root of the hair follicles. Follicle pigments absorb the light which then eliminates the hair. Lasers remove unwanted hair from any part of the body, including the legs, arms, face, bikini line, underarm and more. Lasers target dark coarse hairs while leaving the surrounded skin undamaged. There are so many other benefits of laser hair removal treatments. Let's see what these are.
Benefits of Laser Hair Removal Treatment
#1 Speedy Treatment
The first and foremost benefit is that this is a quick method of hair removal. Each laser pulse takes only 1/4th of a second and treats hairs at around the same time. The laser treats an area the size of an average quarter in 1 second. Smaller areas such as the upper portion above the lips can even take lower than a minute. Large areas such as the back or legs can take about 60 minutes.
#2 Predictable
Another advantage of the laser hair removal treatments is that the near-permanent hair loss takes place after 3-7 sessions of laser therapy only. Not only does laser hair removal get rid of hair for longer periods of time than other hair removal methods, it is also perfect for drastically lowering the growth of hair to the point where shaving can be stopped altogether.
#3 Remove Hair From Anywhere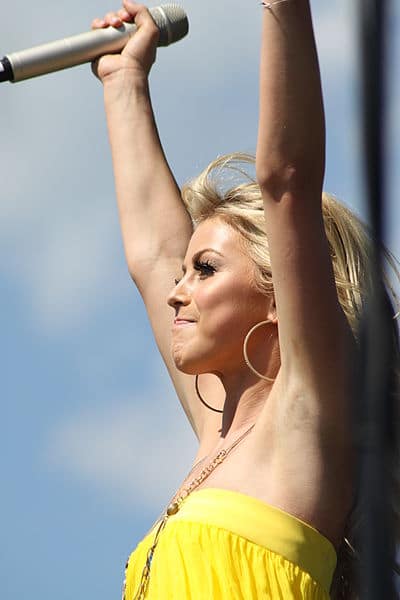 The laser hair removal therapy can be done anywhere on the body. Machines cover larger areas where hair is growing faster. So everywhere from the stomach to the face, leg, bikini line, arms and underarms can be the perfect place to get laser therapy done. Laser hair removal is pain-free (unlike waxing) and non-invasive. It also becomes less painful as hair gains in fineness and treatments continue.
#4 Safe and Effective
Laser hair removal is an extremely efficient way to remove unwanted hair. The precision of lasers and the energy that targets the hair follicle makes them more effective than IPL. Lasers have been tried and tested over the past two decades and you can be assured that the technology is safe to use. A quality device is possible for at-home treatments or a reputable salon.
#5 Save Time and Money
Once there is permanent reduction in hair growth, less time is spent each day shaving legs, arms, underarms or other areas. Over the course of years, rather than shelling out money on hair removal, opt for laser hair treatment that saves time and energy. Apart from saving time, the process of laser hair removal treatments also leads to less cost. Rather than spending money on salon waxes or razors and shaving cream, check out the benefits of laser therapy.
#6 Avoid Ingrown Hair
Another good point about choosing laser hair removal therapy is that ingrown hair is a thing of the past. Laser hair removal is a method of treating this condition too. So, whether you are prone to ingrown hair or razor burns, through methods of hair removal like shaving and waxing, laser hair removal is just what you need to counter these issues.
#7 Working on Shaved Hairs
The last two weeks between waxes or shaves can be difficult. Waiting for the hair to grow back requires a level of patience and forbearance that you can do without thanks to laser therapy. Now, you don't have to wait and struggle with regrowth during the cycle of treatment. Shaving and waxing are popular hair removal methods. But the difference of choosing laser hair removal is that it removes hair permanently from the body. Laser hair removal has long term results.
#8 Benefits for the Skin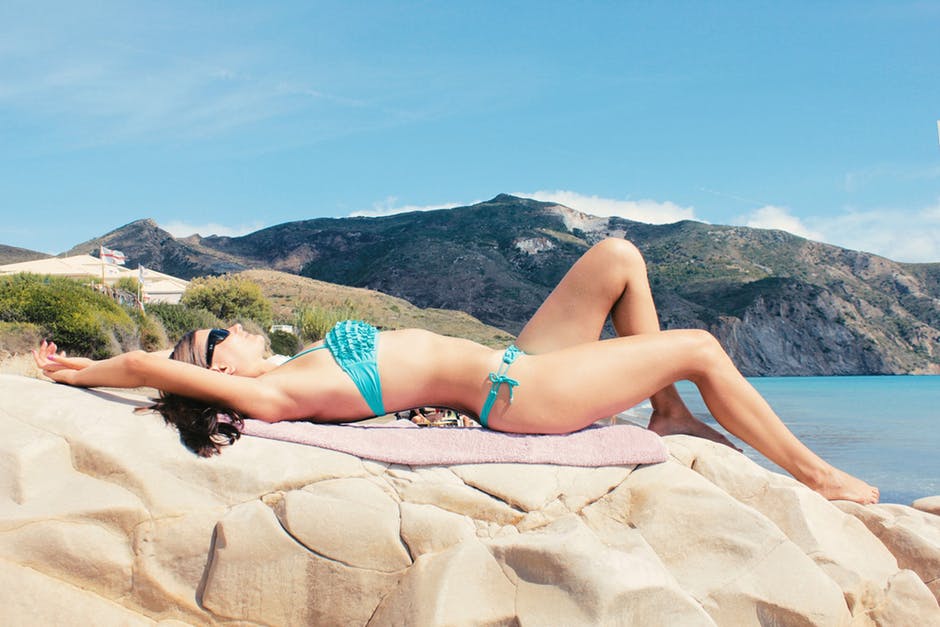 Laser hair therapy is known for its precision. This is because laser targets pigmented areas on the skin only, such as hair follicles. This is why the skin surrounding the area remains safe while only the hair follicle is treated. Hair grows in triple phases namely catagen, telogen and anagen. During the first stage of anagen, hair grows actively and a concentrated laser beam is targeted on the follicle. The laser converts energy to heat, heating up the hair follicle and preventing the follicle from becoming bigger. The laser uses energy to convert it into heat, treating the follicles and preventing growth any further.
#9 Effective and Approved
Laser hair removal has proved to be extremely efficient. In use since 1997, this treatment is US FDA approved. Long stable hair reduction after a treatment regime. This gently reduces body hair. For laser therapy to be effective, the hair needs to be caught in the anagen stage, thereby necessitating laser therapy in consecutive treatments every four to six weeks. Many clients report that after a lot of sessions, there is a considerable amount of body hair that reappears. The hair tends to be sparse, lighter in color and finer when laser therapy is used.
#10 Convenience
Another benefit is that laser hair removal leads to hair removal at the speed of light. Larger surface areas covered in hair can be treated in minutes and there is neither any sticky residue or downtime following the service.
#11 Low Risks
As with every treatment that is undergone, there are a host of side effects. With lasers, the chances of redness, irritation, swelling, blistering and scarring are less. The risk depends on the medical history and the degree of training received by the professional administering the treatment. Laser can target darkened or rough hair without impacting the skin around it.
#12 Immense Freedom
This is another benefit of choosing the treatment that offers quick relief from hair that is unwanted. You don't have to worry about performing hair removal each time the skin is showed off. The confidence that comes from removing hair is fantastic. Once the laser therapy is completed, you can explore new sense of freedom.
#13 Excellent Results
Laser hair removal therapy has been effective for initiating the longevity of desired effect and overall hair growth potential. This makes maintenance excellent. To prepare correctly, quick shaves are not as prompt as a laser hair treatment. Choose modern, effective and long lasting laser hair removal.
#14 Progressive Benefits
Removing laser hair is a progressive process, yielding results that are cumulative over different sessions as hair is targeted during the growth phase. The course of treatments offer benefits in the long term.
#15 Prepare for the Summers
Laser hair removal cuts the need for shaving. Most women shave their underarms every day. Shaving becomes a chore and waxing requires regrowth before it can be waxed. With laser hair removal, one can be on the move whenever wherever.
#16 Smooth and Silken Skin
Another benefit of laser therapy is that there are no stray hairs or stubble left. Shaving cuts hairs so growth is rough as well as blunt. Waxing means hair needs to be regrown to be stripped off. Laser hair removal provides skin that is soft, smooth, supple and silky. Laser addresses the hair and so regrowth or remaining hairs are finer or paler than before.
#17 Zero Scars, Even Skin Tone
Waxing and shaving cause ingrown hair, itching and irritation. Most women report post inflammation hyper-pigmentation. These marks create permanent marks on the skin. Laser hair removal reduces hair growth in any area, so discoloring is not a problem.
#18 Working on Face and Body
Laser hair removal can be safely tried on any part of the body, especially where shaving or waxing are not possible. Laser hair removal is perfect for women with chronic hair issues, men with ingrown hair around their neck and athletes who need the smooth impact of a clean shaven body.
#19 No Painful Side Effects
Waxing can cause burns, irritation of the skin and rashes. Shaving results in cuts and nicks. Tweezing leads to bumps that appear weird. Laser hair removal is a process which offers benefits and avoids sticky or messy outcomes. You don't face stubble or ingrown hair. Treatment can be in any part of the body. Smart inked tattoos or chiseled abs can easily be shown off. Lasers work on ingrown hair and quick elimination is possible.
#20 Quick Procedure
Spending lots of time to get multiple sections of hair on skin is eliminated, with laser hair removal in place. The procedure barely takes 20 minutes or longer depending on the size of the body part. The area remains silky smooth to touch.
#21 Painless
Laser treatment remains safe as light beams function on pigmented hair that causes skin surrounding the area to remain untouched. When it comes to laser hair removal, the painless procedure is perfect. The sensation offers less pain depending on the sensitive nature of the area in question.
#22 Comfort
Another benefit is that compared to other hair removal methods, ingrown hair is unlikely to appear following laser therapy. Shaving and waxing can cause sensitivity of skin, creating a rash and making the body itch. This can cause a lot of discomfort. Laser hair removal is precise and treats the hair follicles efficiently, causing the skin surrounding the follicle remains non-damaged. Smooth skin is the key factor in confidence. Women suffer from unwanted hair growth and try many ways to counter it. Less painful and time consuming, laser therapy has a lot of benefits because it leads to minimal damage.
#23 Long Lasting Results
Lasers have a longer lasting result as opposed to shaving. Even waxing and depilatory creams are not as effective. Results of laser therapy can be more permanent. Experiencing laser therapy on a recurrent basis, women experience drastic hair growth reduction.
#24 Shaving Possible Between Sessions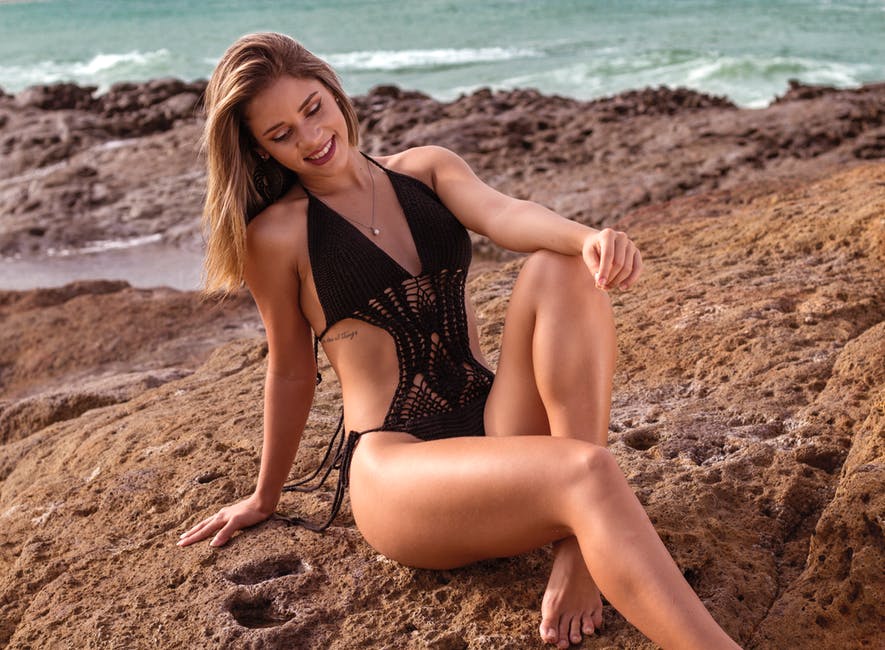 When hair growth is allowed between waxing, unsightly or regrowth aspects are missed out on with laser hair removal. Another benefit of laser therapy is that shaving between sessions is easy.
Conclusion
The cost of laser therapy depends on factors like time required for treatment, surface area treated, number of treatments required, whether the doctor or someone else is carrying out the procedure and the country where the procedure is carried out. But the benefit of this procedure is undeniable. Opt for laser hair therapy for the best and most lasting hair removal outcomes.