Every woman dreams to look beautiful, young and evergreen but this is not possible if you are totally careless about your skin and beauty. Especially in the summer season, your skin is much likely to face sunburn or suntan when you came in the contact of sun rays. Protect your skin from unhealthy sun UV rays by using Sunscreen and also aware yourself to facts about Sunscreen, Sunburn & Skin Cancer.
The ultraviolet rays of the sun are absolutely harmful to your skin when you come in its direct contact. The UVA rays of sun tend to give pre-aging effect and UVB rays of the sun cause sunburn.
We all get Vitamin D from the sun which is good for our body but for this, we don't need to come in the direct exposure to the sun as it can damage to our skin DNA and these can cause as harmful effects as in the form of Cancer or Melanoma diseases which are life-threatening.
Always use a better and reliable sunscreen before going out in the summer season if you want to look young and fresh forever. Otherwise direct rays of the sun can burn your skin cells which can cause skin itching, peeling, patching etc. Be cautious about your skin problems for looking evergreen.
How to Use Sunscreen: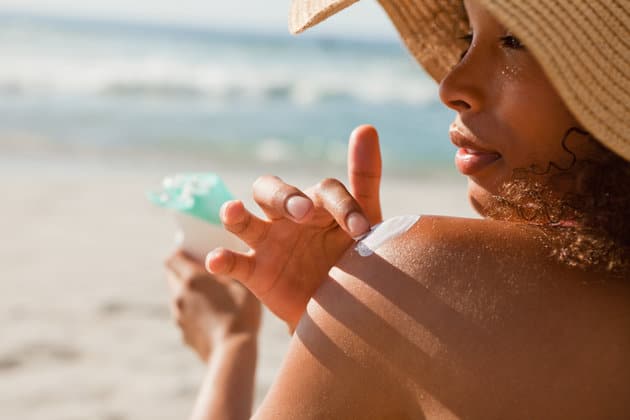 Before using any sunscreen it is important to understand the correct way and procedure for applying it. It is seen through surveys that even the women using the best quality of sunscreen are unable to get its fruitful effect as they don't know how to apply it properly.
Also, it is necessary to use a sunscreen of best quality and brand otherwise there is no use of applying it in your face as it will not protect you from sunburn or any other harmful effects of sun rays. For grabbing its best result follow some below-mentioned tips before applying your sunscreen.
Sunscreen should be applied before half an hour when you go out of your home so that the cream will get enough time for making a bond with your skin. There exists most likely tendency in women to use sunscreen when they are already out but this is wrong.
Another thing which is important while using a sunscreen, it should be applied incorrect volume. It is seen that many women use a sunscreen in a very less quantity of the recommended quantity.
Along with applying a sunscreen in your face, it should also be applied in your hand as because your hands also come in direct contact of the sun like your face and there exist chances of discoloration if proper care is not given to it.
If you think that you have applied your sunscreen in the morning and now you are safe for the whole day then this is your misconception. You need to apply it at least two to three times in the whole day for best protection.
Your lips should also not be ignored while summer and hot season. For proper care and protection of your lips from sunburn use a lip balm that carries sunscreen. Also, it should be applied again and again so that your lips don't get dry.
Sun Protection Factor or SPF depicts how much a sunscreen is effective in its quality. So before buying your sunscreen check its SPF rate. The lesser the SPF rate, it is considered as much more effective in its work.
Some Common Facts About Sunscreen, Sunburn and Skin Cancer:
Little bit ignorance towards sun's ultraviolet rays causes sunburn initially and later on it can be the reason for skin cancer if not cured initially. One normal step like usage of a good sunscreen can protect you from such a harmful effect in the form of a Cancer disease.
Below we have mentioned some important facts regarding Sunscreen, Sunburn, and Skin Cancer that every woman should know :
Spend Less Time Under Sun:
Prevention is always considered better than cure and this theory is applicable to your skin too. It is a fact that in spite of our intense avoidance, we have to go under the sun at the certain time of our work.
Though we cannot ignore our important works, some precaution like wearing big hats, umbrella and full sleeves clothes etc. should be used along with the usage of sunscreen. Initial precautions can protect you from its danger effect like skin cancer.
Don't Ignore Moles in Your Face:
If there is any mole on your face get it checked by the dermatologist. As women are much more conscious about their face and skin so they do not ignore anything in their face.
That's why it is seen in the surveys of last few years that men are mostly a victim of Melanoma with a comparison to a woman as they generally ignore any mole on their face.
Fact About SPF Rate of Sunscreen:
Always check Sun Protection Factor or SPF rate of your sunscreen before buying it. As per the Food And Drug Administration Department, the best rate of SPF is 50 for guarding your skin.
It is seen that many sunscreens which show SPF rate 100 or 90 comes costly with a comparison to less SPF rate creams. This is absolutely wrong as because of lesser the SPF rate greater the protection rate from UV rays of the sun.
Use Extra Protection Other Than the Only Sunscreen:
Sunburn or Suntan can cause skin cancer if remains untreated. For protecting your skin from cancer apart from using a sunscreen use some extra protection also for avoiding any chance of being a victim of cancer.
While going out in the summer season for ignoring sunlight wear some heat and hot air protected apparels like sunglasses, big hats, and full-sleeved clothing.
Avoid Sun Rays:
As much as it is possible to spend very less time or if possible stay in shade from 10 AM to 4 P.M. in the summertime because sunscreen cannot give you full protection solely. So it's better to avoid direct contact with the sun to get rid of sunburn.
Use Appropriate Volume of Sunscreen:
For the better result of sunscreen usage, it is important that it should be used in the appropriate amount. Otherwise you will think that you are safe as you have applied sunscreen on your face but in reality, you are unsafe.
Apply at least two to three tablespoon of sunscreen every day, if you are using less than this amount then it will not work as it is expected. Also, remember one thing if you have not covered your face by hat then the sunscreen will not work fully as it remains uncovered.
Check The Seal of Skin Cancer Foundation:
Before choosing any sunscreen for you, check whether there is any recommendation seal of Skin Cancer Foundation exists or not.
If any sunscreen meets all the criteria set by the Skin Cancer Foundation then it carries a seal of recommendation by this association on its packaging that means it is hundred percent safe and protective. Always buy this sunscreen as it will protect you better from the skin cancer.
Best Five Sunscreen in Market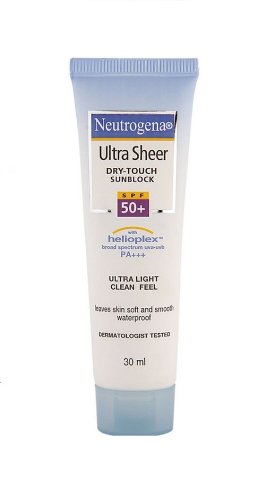 If you are looking for the best sunscreen for your skin to protect yourself from itching and burn of UV rays of sun then you can buy Neutrogena Ultra Sheer Dry-Touch Sunscreen. Its SPF 50+ feature is good to save you from sunburn. It is good for all skin types and it is tested and approved by Dermatologists.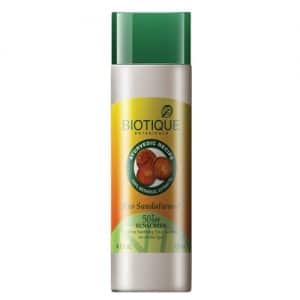 If you are looking for a waterproof sunscreen then try Biotique Bio Sandalwood Sunscreen. Its SPF 50 guards your skin in water for eighty minutes. Make your skin look glowing, soft and sun heat protected with this sunscreen cream.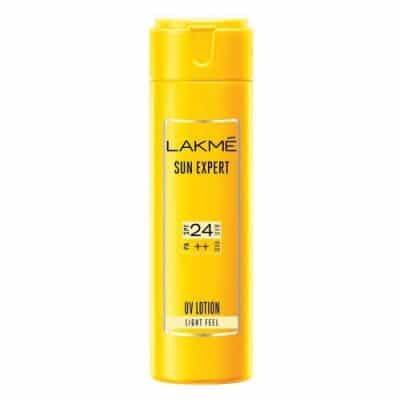 Lakme is a well-trusted brand all over the world for its best cosmetic products. Try Lakme Sun Expert in the summer hot season. It is good for all type of skin so people 0f all ages can use it without any fear. It has the capacity to guard your skin against 97% of hot UV sun rays. Protect your skin from tanning by keeping your glow intact by using this cream.

Lotus Herbals Safe Sunscreen is best for protecting your face and other exposed parts of the body from sunburn. Go out with cool mind after applying this lotus sunscreen. It can easily reduce oiliness of your skin and can clean your skin pores. For its best result apply it evenly on your skin and frequently.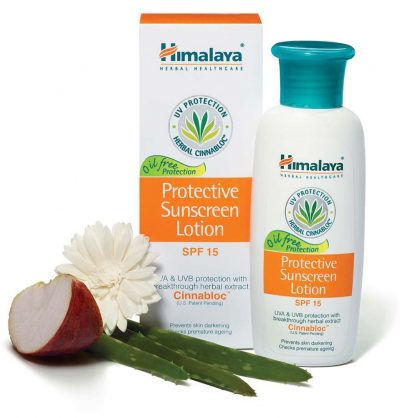 Are you looking for a natural and herbal product for your skin, then you must try Himalaya Protective Sunscreen. Its 15 SPF rate will protect from sun's wide spectrum. Also, it contains CINNABLOC. Use this sunscreen lotion for guarding your skin from burning and irritating sun rays.
Types of Skin Cancer: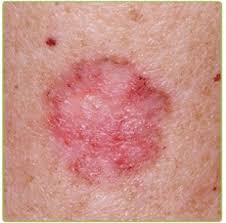 The uncontrolled growth of some skin cells causes Skin Cancer. It is been observed that the skin parts which are mostly observed to the sun are mainly affected by skin cancer. The worst part of this, it starts spreading in other body parts too. In very rare cases it is found that skin cancer affects the area which was not exposed to the sun.
There is three common type of skin cancer. Below we have described to all these three types of skin cancer separately and elaborately.
Basal Cell Carcinoma Skin Cancer:
Due to overexposure to the sun's UV rays causes Basal Cell Carcinoma Skin Cancer. This is the most common skin cancer and not very much dangerous.
These are some abnormal cells which appear in the basal cells of the skin. It will arise like scars, red patches, pink growth and open sores. When your skin comes into the exposure of ultraviolet rays of the sun it damages the DNA existing in the skin.
Symptoms of Basal Cell Carcinoma Skin Cancer:
Red patches appear on the skin.
People aging between 50 to 60 or more than that are most likely the victim of this cancer.
Open sores and scars appear on the skin.
Treatments Available for Basal Cell Carcinoma Skin Cancer:
The cells of cancer are killed by freezing it in liquid nitrogen.
With the help of surgery affected tissues or cells can be removed.
Usage of ointments or trusted creams on patches and scars can treat it.
Squamous Cell Carcinoma Skin Cancer:
The Squamous Cell Carcinoma Skin Cancer appears because some unwanted cells grow abnormally in the squamous cell. As it can cause some other dangerous symptoms, so it should be treated properly. This is not a life-threatening disease.
Symptoms of Squamous Cell Carcinoma Skin Cancer:
Red patches appear on the skin.
Red sore appears inside the mouth or it can appear on the ears.
Open sores appear on the skin.
Treatment of Squamous Cell Carcinoma Skin Cancer:
Cryotherapy and curettage can be applied for curing this type of skin cancer.
Laser therapy can be applied for curing it.
Medications and freezing are done for its treatment.
Melanoma Carcinoma Skin Cancer:
The Melanoma Carcinoma Skin Cancer rarely appears but it is the most dangerous type of skin cancer. The unnecessary growth of melanocytes cells is the reason for this cancer. Young age women are mostly a victim of this type of skin cancer.
Symptoms of Melanoma Carcinoma Skin Cancer:
If unusual growth in the skin appears it may be because of Melanoma Carcinoma skin cancer.
Changes appear in the existing mole.
Treatment of Melanoma Carcinoma Skin Cancer:
Chemotherapy is applied to its treatment.
Melanocytes which are affected are removed via surgery.
Immunotherapy is applied to its treatment.
We can protect to our life and beauty with little bit care on ourselves then we should not ignore it at all. So use sunscreen to guard your skin against sunburns and also from the danger of skin cancer. You should know the facts about Sunscreen, Sunburn & Skin Cancer so that any false news or information regarding the usage of sunscreen will not misguide you.