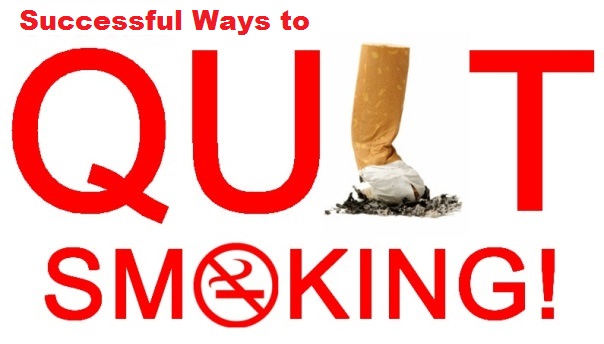 There are many ways to quit smoking. Not all of these are effective to the same degree for everyone. But what you know about smoking and how to quit can be changed. Read on to find out surefire methods to kick the cigarette butt and secure a healthy, nicotine and tobacco free future for yourself.
How to Quit Smoking
#1 Motivating Yourself to Quit
While friends and family members may urge one to quit smoking, it may not be so easy. Knowing that something is right should be sufficient motivation. But given the addictive lure of smoking, it often is not. The first step to quitting the habit involves motivating yourself and seeking the right addiction counseling professional. He/she should be a trained professional who can create the right understanding for the reason for quitting. Addiction is something they are skilled at eliminating. They also have an extensive understanding of difficult aspects of quitting. Group counseling can also impact your mental health and attitude towards quitting. Hire a professional if you feel you lack the confidence or motivation.
#2 Proof of the Pudding Lies in Eating It!
Connect with real life cases and people living with the devastating impact of smoking. Check what is really in the smoke. As per the American Lung Association, there are more than 6 hundred toxic ingredients in cigarettes that combine to form over 7000 chemicals when lit. At least 69 of these chemicals are carcinogenic. Ingredients in cigarettes include:
Acetone
Tar
Lead
Arsenic
Butane
Carbon Monoxide
Ammonia
Formaldehyde
Consider the benefits of quitting. After all, while smoking you adversely impact your own health and endanger the lives of those around by spewing out second-hand smoke. Second-hand smoke can lead to cancer and a host of other medical conditions such as heart attacks, respiratory diseases, and fertility problems. Parents who smoke raise smokers too. Smoking is a habit that can dent the future generations as well.
#3 Learn From Others
Seek out the details about how to quit smoking from a friend or associate. Ask for useful strategies that can be deployed to combat smoking. Lean on friends and family for support. If someone has pressurized you to quit, give them a fair chance. Having support when trying to quit an addiction can help you in being successful. Join a local support group or online forums such as Nicotine Anonymous or an anti-smoking group. Decide how to curb cravings and always keep essentials with you at all times. This may include gum, lozenges, nicotine patches and such like. Keep in mind that side effects may be resulting from the process. E-cigarettes may look like regular cigarettes, but they can serve as a healthy replacement. You also need to be knowledgeable regarding smoking habits to defeat the purpose.
#4 Set the Date
Another important point is that a quit date needs to be set up. For example, the American Cancer Society indicates that a quit date can make a difference to kicking the habit. This day should be marked in the calendar, and all should be encouraged to prepare you for your journey. This ritual helps in preparing to encourage one on their journey to growth. This ritual helps you to prepare yourself mentally by no longer smoking. Each day involves a countdown and makes you more confident in your decision. You need to make a plan as the quit date approaches. In the weeks or days prior to the quit date, details should be able to influence your success. Smoking cessation aids can work well.
#5 Be Clear How to Reward Yourself
Rewards need to be used as a motivation to prevent smoking. It is important to encourage you not to smoke. Rewards can be massive or minimal. This will work only if you really want it to. Quitting cold turkey only works for well motivated and self-willed individuals. Cutting down on smoking gradually could work well if you don't feel motivated enough to do so in the first place.
#6 Keep Busy, Stay Focused
It is important to remain busy on the quitting day. It is also essential to throw away remaining cigarettes. Gum or water needs to be kept handy. Do remember to reward yourself. Every single moment of progress counts. One is more likely to commit and persist with a challenge if the intentions are broadcasted socially. Social gatherings where you may be encouraged to smoke should be avoided. Developing a link between smoking and other activities such as drinking alcohol or coffee is what keeps the habit going. Test yourself only when you are ready.Staying strong is harder if you feel that smoking was pleasurable. Remind yourself that life as a non-smoker is the way to good health. Forming an addiction to nicotine is hard, and it is not easy to break this habit. Staying consistent and living a healthier life is the key to avoiding triggers and finding important ways to cope with the stress. Get patches, herbal supplements, and nicotine gums to bolster your will.
#7 Money Can be a Powerful Motivator!
Financial benefits from quitting can be a safe bet. This is more so if you risk losing your money. Those with a financial incentive to quit received remarkable success, according to studies conducted.
#8 Cold Turkey Turns To Your Advantage
Cold turkey is the best way to quit smoking. Only the disciplined can quit without any help. What works best is to be mentally prepared. Drinking a glass of cold water or chewing something sweet could well be the way out.
#9 Nicotine Replacement Therapy
Inhalers, nasal sprays, gum and skin patches, lozenges that deliver nicotine gradually do sometimes work too. A scientific study found that looking at different devices. no one method works better than the other. It is ultimately a contention that NRTs may impact heavy smokers in a more positive manner than light smokers.
#10 Avoiding the Trigger
For those who smoke, certain triggers cause a craving for cigarettes in most situations. The trigger can be a stressful situation. Or it could be the need to take a break. As one quits smoking, these triggers become a powerful means of curbing cravings. Actively avoid giving in to cravings to ensure that triggers are not activated. Occupy yourself at all times and keep your mind busy.
Conclusion
The most important thing is never to stop quitting. This is what makes a difference to the final outcome. Whether you opt for a cold turkey, an NRT method or gradual phasing out, what is important is to focus on a technique that works for you and leads you to a fresh start.