Breast cancer is a serious issue that affects one in eight women during the course of their life. It can be a devastating disease leaving a woman disfigured or even dead. There are many contributing factors to breast cancer, some of which can be avoided. Knowing what to do to prevent breast cancer could possibly lead to a better life, free from the worry and pain of a cancerous growth. Breast cancer can be cured, and there are different methods to achieve this. Information is power when it comes to breast cancer.
Breast cancer, like any other form of cancer is the unregulated growth of cells in the body. Cells are designed to multiply before they die, renewing their function and keeping the organism from dying. Sometimes, however, cells begin to rapidly reproduce, producing a large collection of unnecessary cells, called a tumor. These tumors can then spread to other parts of the body, affecting the functions of organs and possibly killing the organism.
Breast cancer in particular is when these tumors form on the milk producing cells of the breast. There are two general types of breast cancer, based on the location of the tumor. Lobular carcinomas are tumors that grow from the lobules that provide milk for the milk duct. Ductal carcinomas are tumors that come from the milk ducts themselves. Ductal tumors are much more common.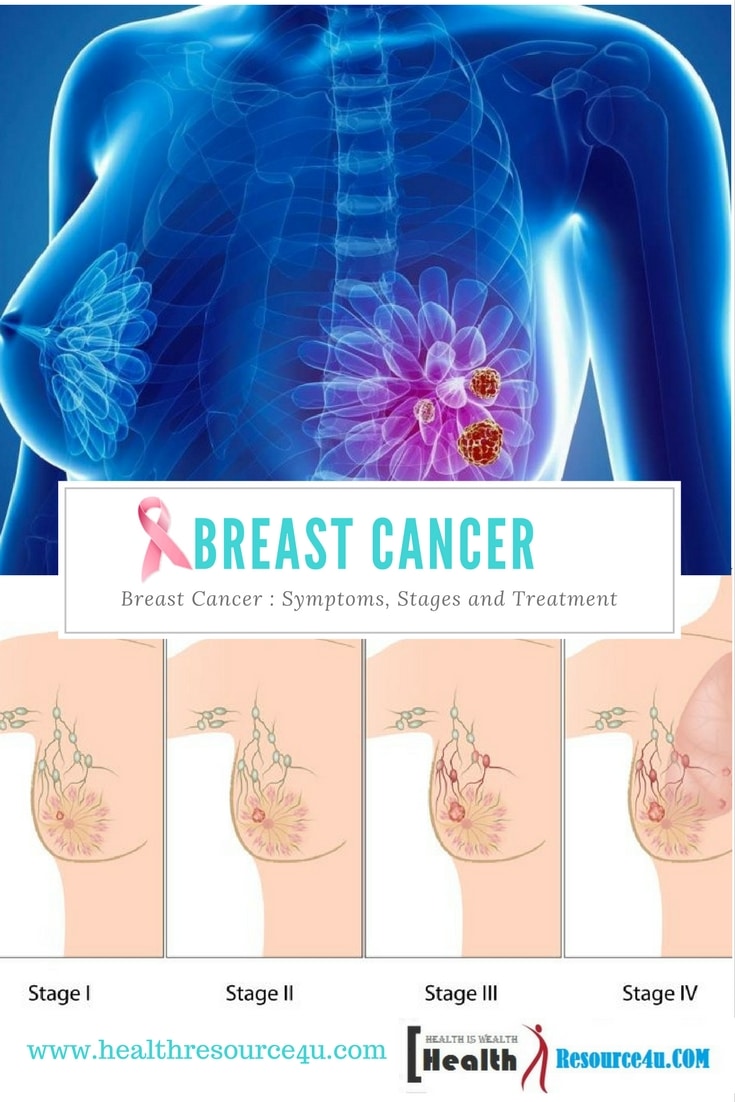 Causes of Breast Cancer
There are many different causes for breast cancer and it can be very difficult to determine what the primary cause is. These causes can be divided into two groups, preventable causes and causes that cannot be changed.
Age and gender play a significant role in determining the likelihood of breast cancer. Women are one hundred times more likely to get breast cancer than men. Most breast cancer cases are found in women over the age of fifty as well. As the body begins to deteriorate in old age, uncontrolled cell growth becomes a greater threat.
Genetics can also be partly to blame for breast cancer. There are certain genetic characteristics that can increase the likelihood of breast cancer to 80%! however, medical scientists have determined that only about five to ten percent of all cancer cases are the direct result of genetics alone. Other factors are more likely to be the culprit.
A history of cancer in the family can also be a contributing factor to breast cancer. If a close family member has had breast, ovarian, colon or uterine cancer it may be an indicator of an increased risk to other individuals in the family.
If a woman had her first period before she turned twelve, she is more likely to get breast cancer. The opposite is true with menopause. Women who go through menopause after the age of fifty-five are at an increased risk.
Drinking alcohol in excess has been shown to increase the risk of breast cancer. Having a poor diet and not exercising will also increase the chance of all cancers. Radiation and carcinogenic compounds are environmental factors that can increase cancer rates in humans as well as some infectious diseases.
Various Pictures of Breast Cancer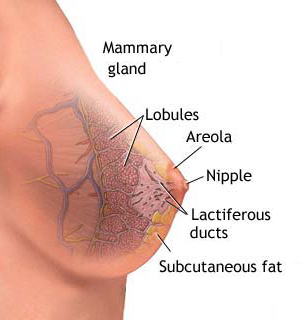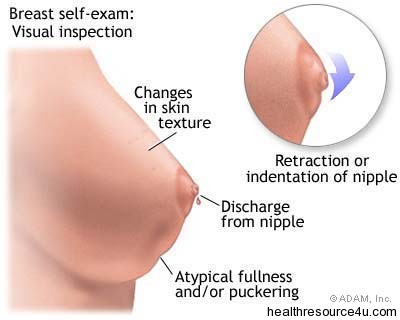 Fig 1:- Different Areas Of Breast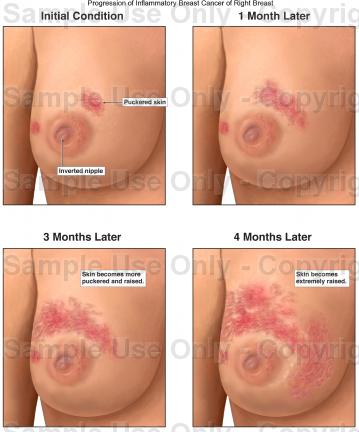 Fig 2:- Progression Of Inflammatory Breast cancer

Image Source: cancersurvivalrates.net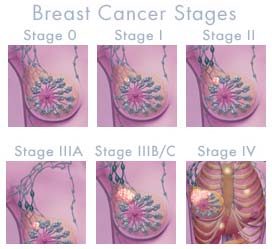 Fig 3:- Various Stages Of Breast Cancer

Image Source: breastcancerstages.org
Breast Cancer Detection
Cancer, in general, is very difficult to detect. Its symptoms closely mimic those of other diseases. There have been many cases where a patient has been diagnosed and treated for an illness only to find out later that it was actually cancer. The aggressiveness of some forms of cancer make it very important to diagnose early, while it can be managed by proper medical intervention.
The early signs of breast cancer include swelling of the breast, skin irritation, a lump in the breast, nipple pain, nipple discharge and nipple retraction. It is important for women of all ages to give themselves breast exams often to look for these signs. The most common sign is a lump in the breast.
The best way to detect breast cancer while it is very small is to receive a regular screening mammogram. This is an x-ray of the breast that can see breast cancer forming before it can be easily felt. Getting checked out regularly can greatly increase the chance of surviving breast cancer, as the tumor can be treated while it is small.
Prevention
Luckily for women, there are many ways in which to reduce the chance of getting breast cancer. The best and easiest ways to prevent all forms of cancer are lifestyle changes. Exercising regularly and eating a good diet rich in fruits and vegetables is very important in preventing cancer. It is also a good idea to avoid heavy drinking. Long term smokers have a 35% to 50% increased chance of developing breast cancer, so avoiding cigarettes is a must for cancer prevention.
Treatment
Breast cancer is very treatable and many women survive the ordeal of treatment. Treatment usually involves first removing the tumor. When it is small, this can be a very easy procedure. However, larger tumors or ones that have spread can require the removal of the entire breast. This is usually followed up with a few rounds of chemotherapy to make sure that any cancerous cells left in the breast will be destroyed.
If the cancer is detected early enough, tumor removal might not even be necessary. Chemotherapy or radiation therapy could clear it up without any surgery needed. The level of treatment needed is based entirely on the severity of the cancer, where it is located, and how much it has spread. A doctor will explain the options to a patient and they will then have to decide on how to proceed.
As medicine continues to advance, breast cancer will become more treatable and less of a life-altering disease. In the mean time, it is important to know how to prevent breast cancer and how to screen for it. Knowledge is the best way to stay healthy. Breast cancer is not a death sentence, and can be managed effectively, letting patients get back to their lives and enjoying themselves once again.
Save
Save
Save
Save