There are countless reasons to improve your fitness – you might want to fit into a great New Year's outfit; prolong your life span and quality of life; impress a boyfriend or girlfriend; boost your health and immunity; and increase your strength and stamina.
Increasing your fitness level is undoubtedly going to make you look and feel better, and there are myriad fad diets and 'quick fixes' on the internet and in magazines. It can feel very overwhelming to embark on the path to better health, fitness and wellbeing – there are many conflicting opinions, plans and advice out there. Thankfully, with a little bit of research you can create your own common sense plan that includes tried and tested strategies that have been approved by doctors and scientists.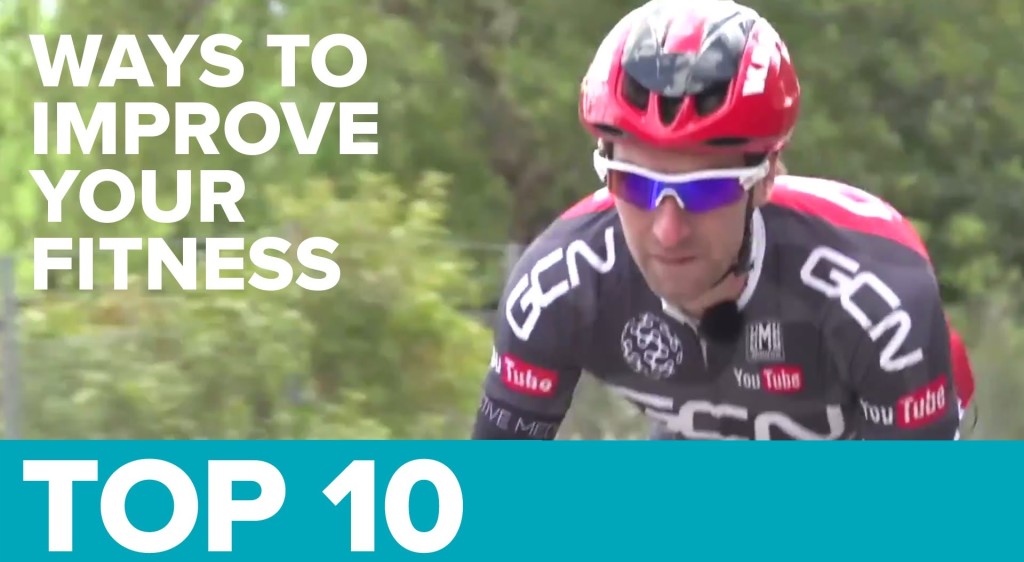 Here are some of the aspects of your fitness that you will want to consider when you are embarking on your own path to better health.
Ignore fad diets
People have been trying for centuries – there is simply no magical plan that allows you to eat cookies and cakes to your heart's content while still dropping the pounds from your frame. Dieters have tried it all over the past century – Atkins, the grapefruit diet, cabbage soup morning, noon and night, the Zone. If a diet sounds too good to be true – it probably is. Don't get your hopes up – keep your head on straight and use common sense when assessing new diet plans. Eat fewer calories and exercise more frequently – you will see results.
Healthful eating
Your health and fitness is not solely about losing weight – you need to eat a healthy array of foods. You can cut your calories below 1500 per day, and yet still be cramming McDonalds and drinking pints of beer every other day. In order to truly improve your health you need to make a conscious effort to include a wide and diverse selection of fruits, vegetables, whole grains, lean proteins and healthy fats (like avocado, olive oil and coconut oil). Treat your body like a machine and power it with the finest fuel you can afford.
<Link>
Give up Smoking
One of the best things that you can do for your stamina, your health, your wellbeing and your overall longevity? Give up the cigarettes. From prescription medicines, electronic cigarettes, cold turkey methods and nicotine gum – there are dozens of smoking cessation solutions available to you in the UK. Consult with your doctor and take this important step towards a healthier, longer life.
Begin a cardio fitness routine
There are so many fun and exciting ways that you can begin an cardio exercise routine today. While the siren song of the sofa and Netflix may feel overwhelming (particularly when the days are short and cold), you will experience invigorating bursts of energy, newly awakened stamina, a positive mental state (and for some, relief from depression and anxiety) and an appetite for healthy foods. Kickboxing, brisk walks, hot yoga, cycling and rock climbing – these are all fun and effective ways to increase your fitness level and get your heart pumping.
Lift weights
No fitness regime is complete without a strength-training component. Lifting weights burns calories faster than cardio and keeps you burning calories for longer, as the effect continues throughout the day. It is a common misconception that women should not life weights lest they "bulk up" too much – this could not be further from the truth. Women can benefit immensely from lifting weights.
<Link>
Drink more water
When your body is well hydrated you will feel better, have more energy and look your best. It is recommended that you should drink approximately 2 to 3 litres of water per day, depending on the temperature outside, your activity level and your age and gender.
Cut down on your drinking
No one is suggesting that you should completely avoid your after work tipple, but excessive drinking can negatively impact your health in countless ways, leading to cancers, dependency and cirrhosis of the liver. Consider limiting your alcoholic beverages to a few units a few times a week – your waistline, pocketbook and mental state will all be the better for it.
Relax
You will be better equipped to make good choices about your diet and exercise regime if you are relaxed and in a calm mental state. Doctors and clinicians agree that practising meditation or yoga and /or getting massages regularly can all assist in your fitness goals. Deep breathing techniques, mindfulness classes and even gentle yoga will all help you to slow down and feel better in your daily life.
Get more sleep
Getting an adequate amount of sleep each night will not only make you feel more cheerful, improve your memory and boost your overall wellbeing – it can help you to lose weight. A lack of sleep can make you tired and cranky, and your body will naturally want you to reach for a sugary or fatty snack to provide you with quick energy. Avoid this and not only will you feel better, you will have the stamina to exercise more often, and with better results.
Walk as much as possible
If you can put down the car keys and bus pass and walk to work instead, you will burn a significant amount of calories each week and help you feel better and more alert, and improve your fitness more than you might expect.
These are not only the most effective ways to improve your fitness, they are the strategies that you can employ quickly, easily and with little cost. In fact, in many ways you might even save money on bar tabs, unhealthy late night snacks and transit costs.
Do you have any other suggestions, tips and strategies that have worked for you when it comes to improving your fitness? Have your say in the comment section below.
Note: This article is Guest Posted by SMOKO Electronic Cigarettes. SMOKO is a proud UK company and make all e-liquids, flavours and nicotine in the UK. If you are considering quitting smoking, why not try e-cigarettes to see if they can help you. Visit the Smoko website to learn more.. Want to submit a guest post? Read HealthResource4u guest submission guidelines.