Whether you've set a weight loss goal for yourself that you just can't seem to reach, have fallen off track on your exercise plan or are just trying to lose that last 5 pounds that you can't quite seem to shed, people are constantly looking for new and different ways to lose more weight.
And seeing as how we are Americans, we tend to love shortcuts, or at least things that will help make reaching our goals easier. So if you're looking to lose a little extra weight, here are some all-natural home remedies you can try to help kick start your metabolism, aid in fat loss or suppress cravings and feelings of hunger.
Keep in mind, though, that these are simply ideas that might be worth giving a try. If you have any serious issues with weight management, you should consult your doctor before beginning any kind of weight loss or exercise routine. Discuss these home remedies with your doctor, as well, before trying any of them.
Weight Loss Remedies You Can Make At Home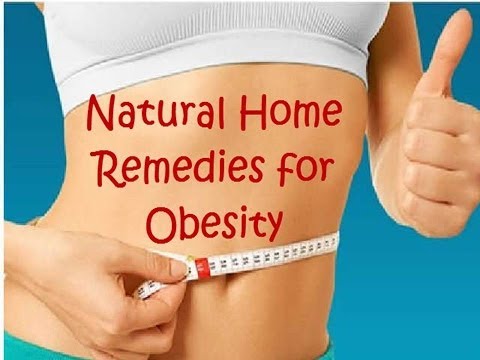 Apple Cider Vinegar and Water
It may not be the yummiest of all combinations, but try adding 2 teaspoons of an organic apple cider vinegar (found in most grocery stores or at a local health food store) to 16 ounces of water. Mix well, and sip on this water bottle throughout the day.
It is scientifically believed that apple cider vinegar is capable of helping your body produce proteins that speed up the breakdown of fats. It is also said to help increase metabolism and suppress feelings of hunger.
The apple cider vinegar "diet" is more popular now than ever, but has been around since the 1970s. People strongly believe in the idea that the vinegar can help you burn fat faster and eat less, although there is little scientific evidence to actually support these claims.
That doesn't mean, though, that it's not worth a try. Obviously people began using this diet and have been sticking to it for so long for a reason, and many people have seen gradual weight loss when using this method. Plus, apple cider vinegar is inexpensive to buy and the concoction is simple to make.
Fennel Tea
The next time you go to make a cup of tea, try making it with 4 teaspoons of fennel seed steeped in water for 5 minutes, and drink the tea up to four or five times daily.
Studies have shown that fennel is linked to reducing bloating, gas and indigestion and in fact works as an anti-inflammatory when ingested to help flush the body of excess toxins and water. It is also widely believed to act as an appetite suppressant for weight loss aid, as well as a metabolism booster and antioxidant.
Scientists believe that as an antioxidant, fennel may actually have the ability to physically remove mucus and fat cells from the body that it doesn't need. And studies suggest that people who drink fennel tea tend to eat less food less often than those who don't consume any fennel, leading people to believe that it is, in fact, a metabolism booster and appetite suppressant.
Fennel seeds are also loaded in vitamins B and C, calcium, potassium and magnesium, making it an all-around good choice for a healthier diet.
Aromatherapy
Certain combinations of essential oils are believed to have weight loss effects when inhaled 3 times per day for at least 5 minutes each time. Essential oils contain microscopic molecules that are believed to directly affect the hypothalamus area of the brain, which controls hunger and appetite.
Most commonly, grapefruit oil is the highest proponent for weight loss. A concoction of 30 drops of grapefruit essential oil, 4 drops of lemon essential oil and 1 drop Ylang Ylang essential oil makes a sort of "weight loss inhaler." One teaspoon of course sea salt must also be added to this blend for it to have its full effect.
To use the "inhaler," the person takes three long inhalations of the blend out of a bottle, takes a short break and then continues for 5 minutes, 3 times per day.
The inhaler is recommended for use before each meal and whenever feelings of hunger set in. Studies also suggest that the more times this blend is inhaled, the more effective it may be in terms of weight loss aid.
For variations, since many studies also suggest that switching the aromatherapy used daily may be even more effective for weight loss, try the mint blend, comprised of the 1 teaspoon of course sea salt, 20 drops of peppermint essential oil, 10 drops bergamot essential oil, 4 drops spearmint essential oil and 1 drop Ylang Ylang.
For an herbal blend, try the 1 teaspoon of sea salt with 15 drops basil, 15 drops marjoram, 1 drop oregano and 1 drop thyme essential oils. Rotate through your inhalers daily for increased effect.
Lemon Water
The lemon wedges used as garnish on a water glass at a restaurant aren't just there for decoration or added flavoring – when squeezed into the water, that lemon can have some helpful weight loss properties.
Lemons are known for their acidic content, and that's why they're widely considered to be healthy. The citric acid first and foremost aids in healthy digestion and can help your body lower its absorption of sugars from the foods that you consume.
So by starting out a morning with a warm cup of water with some fresh squeezed lemon juice, you can help block the absorption of sugars that you consume later on throughout the day, as well as load your body with vitamin C and reap its powerful antioxidant benefits.
Adding a couple of lemon peels to your routine in the morning would help even further – lemon peel contains pectin that forms a gel layer in your stomach that further blocks the absorption of sugars.
Green Tea
There is truth to those rumors milling about America that the Chinese were on to something wonderful they began drinking green tea so many, many years ago. Drinking 3-5 cups of green tea per day has prove health benefits, including some weight loss aid.
For starters, green tea revs the metabolism with every cup you drink. A study in the American Journal of Clinical Nutrition suggests that green tea extract, when taken over a 24-hour period, can increase the metabolic rate by up to 4%.
This wonder herb also helps regulate fat digestion and block the absorption of some sugars. It can even prevent the insulin spikes that normally follow a large meal and cause fat to store in the body. Drinking green tea after each meal can also help calm the digestive system and promote healthy digestion.
Because of the effects of green tea on regulating blood sugar levels, scientists believe that it can also help suppress appetite and control feelings of hunger. With all of these benefits, plus the low levels of caffeine found in green tea that can stimulate both the mind and body, there really is no negative evidence against green tea.