There are bad foods and there are really bad foods. While some bad foods can be okay in moderation, certain foods should be avoided at all costs due to their excessively high fat and calorie counts. To help make your life a little easier, here's a list of the foods you should definitely avoid at the grocery store and local restaurants. By limiting your intake of these particular foods, you'll do your waistline and heart a huge favor. Without further ado, here are the worst foods that guys can consume:
6 Worst Foods You Can Eat
1. Donuts:
Yes, they are delicious. Yes, they are bad for you. Sprinkled, glazed, plain…whatever the donut, it's still packed with unhealthy trans fat that's terrible for your ticker. Aside from its high fat content, donuts also pack a lot of calories and very little satiety – you'll be hungry shortly after consuming one of these diet disasters. Steer clear of them as if your life depended on it. If you absolutely have to eat one, stick to the mini-variety. Mini-donuts still contain a lot of calories, but cause a little less diet damage.
2. Nachos:
A staple at ballparks and movie theaters everywhere, nachos are definitely a tasty treat. By themselves, nachos aren't that bad – it's what you put on top of them that turns this from an okay food to a really bad food. Nacho cheese and other toppings contain high amounts of fat that can add up fast. Skip the loaded nachos and have a small portion of plain nachos if you feel a craving coming on. Or split nachos with a group of people to limit the damage. Do whatever you can to limit your intake of this food.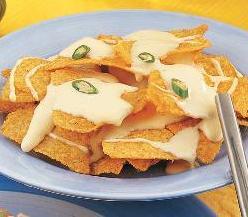 3. Muffins:
A close relative to the donut, muffins are devoid of most good nutrients and chock full of bad ones. Although a bran muffin may sound healthy, it more than likely contains high fructose corn syrup and other ingredients that aren't good for you. And just like donuts, they do very little in keeping you full – they're full of simple carbs that will leave you hungry after an hour; this in turn can cause you to overeat. If you want one, try mini-muffins to tickle your sweet tooth. Otherwise, keep your kitchen clear of this nutrient-devoid treat.
4. Sugary Coffee Drinks:
Coffee and its other close counterparts like lattes and cappuccino won't do much damage to your diet. However, if you opt for a frappe or another one of those other sugary concoctions, expect to consume at least 300-400 calories. Although delicious, they can crack up your calorie intake significantly and do a number on your teeth – say hello to cavities. Fortunately, some cafés are now offering diet frappes, which taste similar to their non-diet counterparts and contain far fewer calories, fat and carbs. Nevertheless, this type of drink should be consumed in moderation unless you want a wider waistline and tooth decay.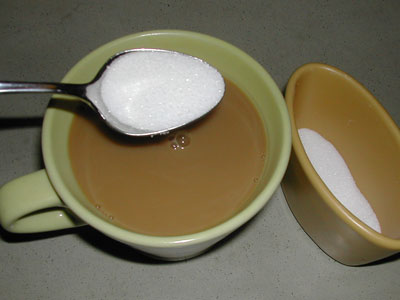 5. Smoothies:
Okay, not all smoothies are bad. If they're made from whole fruit, they're relatively healthy as long as you practice proper portion control. Other smoothies, on the other hand, may seem healthy but can pack upwards of 1000 calories and a day's worth of saturated fat if you're not careful. When you're at a smoothie shop, ALWAYS read the nutritional information associated with your smoothie of choice. Like we said earlier, it may sound healthy but in reality it's not. Better yet, create your own healthy smoothie. Get some fruit, a protein powder and dump it all in a blender. Play around and create your own recipes. Who knows? Maybe you have enough talent to open your own smoothie place.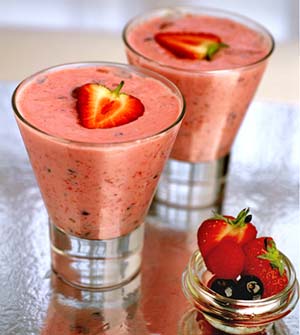 6. Mayonnaise.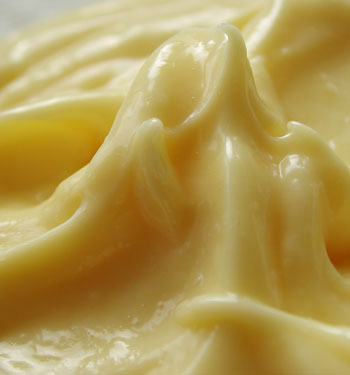 A teaspoon or two is okay, but let's be realistic: We love to use a lot of this condiment. When adding this to your favorite sandwich or meal, practice restraint. Don't go overboard and you should be able stay within your nutritional limits for the day. You can try diet mayonnaise as an alternative, but its taste may not satisfy real mayonnaise fans. Your best bet is to just try another condiment altogether. There are plenty of low-calorie options to choose from such as salsa. Play around and find the best condiments that you enjoy and won't hurt your diet.