Your skin is the biggest organ you have in or if you wish, on your body. The first thing that people notice when they meet you is your skin; it is impossible to hide it in its entirety. Therefore, it goes without saying that you need to take good care of it. Skin that glows is indicative of good health and general well-being. People who have glowing skin are also regarded as being beautiful; to say the least, glowing skin is one of those features you would want to have.
So maybe you have seen all those glorious models with beautiful glowing skin gracing billboards all over, and you are asking yourself how they achieved this seemingly elusive state of affairs. First of all do not be fooled by images; you will be surprised by the amount of artificial effort that goes into making these models look heavenly. Be this as it may, it is possible to make your skin glow without resorting to some of these unnatural methods; here are a few helpful tips. Though you may use regenerative medicine, there are still things you need to do to encourage your skin to look lovely.
Here is some easy tips for Glowing Skin
Water is Good for You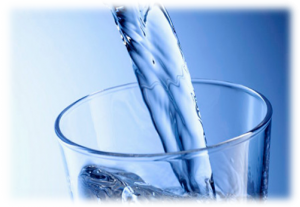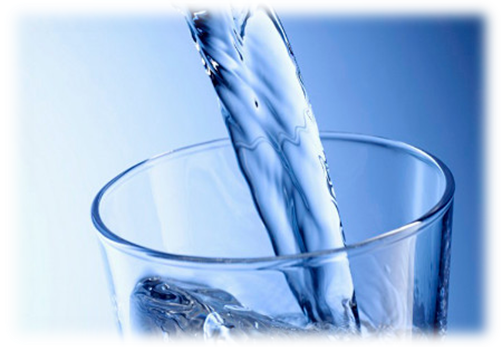 Without a doubt, you have probably heard this like a million times before, but the importance of drinking water cannot be overemphasized. Forget about only drinking water after a meal; that is not going to get the job done. Ensure that you drink about two liters of water every day. It might sound like a lot, but if you want healthy and glowing skin this is where you need to start.
Water flushes away toxins from the body and hydrates body cells. If you let toxins accumulate in your body, your skin will show it all; basically it will appear pale and very unhealthy and no amount of makeup will conceal this reality. If you take alcohol, make sure that you drink even more water to avoid dehydration seeing that alcohol is very famous for this.
Sun Protection
It is good to sit out in the sun every now and then; as a matter of fact there are health benefits. However, it is vital to ensure that your skin is sufficiently protected from UV rays produced by that big ball of fire. UV rays are known to damage skin cells more so if the exposure extends over a long period of time; damaged skin cells equals pale skin. To prevent this from happening you need use sunscreen whenever you venture out during those sunny days.
Leave Your Face Alone!
This might sound weird, but you need to take it seriously. There are people who have a habit of popping zits; avoid this at all costs since you might end up messing your entire face. Also, quite a number of people have this habit of touching their faces all the time; usually it is just a natural action and at times one may not even be aware that they are doing it. Hands carry germs that your face could really do without so: hands off your face!
Watch what You Eat
You are what you eat; this is a very true statement that everyone should live by. What you put in your body defines you; in a manner of speaking. If you want glamorous, healthy, glowing skin you must eat right. Try as much as possible to stay away from salty foods as they are known to promote dry skin and puffiness. Instead, eat more of what nature has to offer and more specifically fruits and greens. The nutrients present in these foods are very good for the skin.
Exercise
Again, this is probably something you hear on a daily basis. Exercise is important because it helps eliminate toxins from the body through sweat; as you are well aware now, toxins are bad for your skin. Take thirty minutes every day to engage in any physical activity that increases your heart rate significantly; this will do wonders for your skin and overall health.
Do not Sleep with Makeup
During the day makeup makes you look good, and if you look good, you feel good. All this is great and everything, but you need to ensure that once the day is over, the makeup goes. Makeup obstructs skin pores meaning that toxins cannot be eliminated from the skin; this will increase your chances of getting acne. So, once you get back home after a long day at work wash off all the makeup from your face so that your skin can breathe.
Be Happy
Without a doubt, we live in a very stressful world and at times it seems as though everything is working against us. When you let the daily pressures of life get to you, your skin will take a beating. Therefore, try and find something that makes you happy amidst all the negativity; laugh as often as possible. Being happy will make you glow both in a manner of speaking and physically.
Get Enough Sleep
Most people are too caught up in their jobs trying to make as much money as possible and secure their future. This is good only up to a certain extent; your job should not prevent you from getting a good night sleep. When you sleep, every part of your body heals itself; think of it as regenerative medicine where every cell, tissue and organ is regenerated.
Skin Cleansing
It is important to cleanse your skin once or twice a day depending on the type of skin you have. Instead of buying costly cleansers, try a more natural approach. You can make your own cleansing solution with some common edibles found around the house, for example, lemons, honey and cucumber. For example, with honey all you need to do is apply some on your face and let it sit there for about twenty minutes. Once you are done cleansing wash your face with cold water, never warm or hot as this will make your skin dry.
These are some of the easy-to-follow tips that you can use to greatly transform how your skin looks. As you can see, glowing skin is not as elusive as you might have thought; all you need to do is make a few lifestyle changes and adopt a more positive mindset.
This is a Guest Post by Rey Ryan from LifeBankusa.com. If you are also interested to write for HealthResource4u, Please check our guest posting guidelines