True they are minute, but you just cannot ignore them. Yes, we are talking about those large, clogged facial pores that are only causing your complexion to look aged. These ugly skin pores cause the face foundation to slide off and aid the buildup of blackheads. They make your skin look dark and weary.
Even though you try your best to cover them up by layers of make-up, yet they are profoundly visible. In fact, the more you try to hide them or fill them up, the bigger them become.
The primary step to get rid of large pores is to keep them absolutely clean and free from all the smut. It is imperative that you cleanse your facial sin day and night and exfoliate often. Next comes the more specified treatment – Pore Minimizers.
Now you can make your pores shrink and flaunt an even toned, tighter and smoother skin by making use of good pore minimizers that suit your skin type. Check out the list below and choose yours today!
Connection between Acne and Large Pores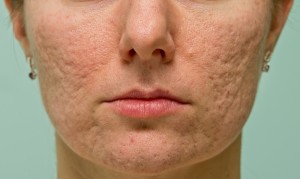 You may not know it but acne and large skin pores are two tribulations that are deeply interlinked. Do you want to know how? Well, a large skin pore is a direct indication of enlarged oil glands and increased oil production that is technically controlled by estrogen hormone. Also these two conditions are most likely to be inherited.
Having large skin pores does not really mean that you have acne. But since these two are interlinked, controlling one of the two conditions can really help to prevent the other.
Best Pore Minimizer for Oily Skin (Top 5)
Some skin experts state that large pores are essentially genetic and there is not much that can be done about it. But you just don't have to be disappointed. I have discovered a list of some of the best pore minimizers for oily skin that can considerably help you reduce the size of your pores. At the very least, these products will surely make these unsightly pores much less noticeable.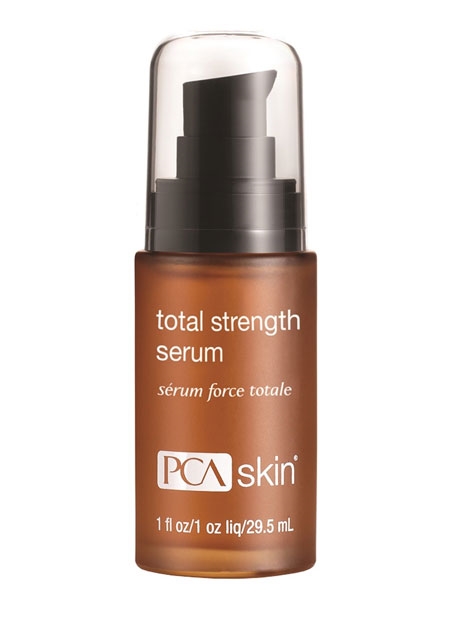 PCA Skin Total Strength Serum is not just an amazing pore minimizer but also a great anti-ageing product. The product stimulates the production of collagen which helps you achieve fairer and younger looking skin in no time. It combats all the visible signs of ageing such as wrinkles, fine lines and skin pores. Suitable for all skin types.
Ingredients
Palmitoyl tripeptide-38
Silybum marianum
Epidermal growth factor (EGF)
Sodium Hyaluronate
Pros
Sodium hyaluronate present in it has great moisturizing properties. It deeply nourishes and hydrates your skin.
EGF helps in treating the signs of ageing.
It is free from all artificial fragrances and offers amazing result in no time.
Cons
Verdict
The product works wonders for oily skin type. It totally lives upto its name. It tightens the skin pores and gives you a firmer, brighter and flawless looking skin in no time.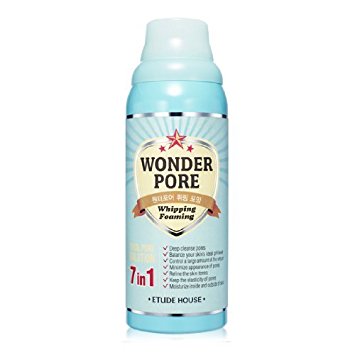 This wonder product offers a 7- in-1 solution and backs up the title of the best pore minimizer for oily skin. It is made up of essential plant extracts that helps to target the deep cause of the issue. It restores the skin pH and curtails the appearance of skin pores. It controls the oil production and keeps the skin hydrated from within. It is a bubble type cleanser and also works great as a facial mask.
Ingredients
Potassium Hydroxide
Lauric Acid
Mentha Arvensis Extract
Mentha Piperita Extract (Peppermint)
Stearic Acid
Glycerin
Pros
It is a 2-in-1 product solution.
It is powerful yet works gently on the skin.
Comes in a mousse form so your skin will not feel tight after washing it off.
Cons
It contains artificial fragrances.
It might cause skin breakouts
It contains menthol that may cause a tingly feeling.
Verdict
This 7-in-1 solution refines your skin, reduces the appearance of pores, controls the production of sebum, keeps the elasticity of pores, balances the skins pH, deep cleanses the pores and deeply hydrates the skin. I am sure that is a long list and the product provides majority of these.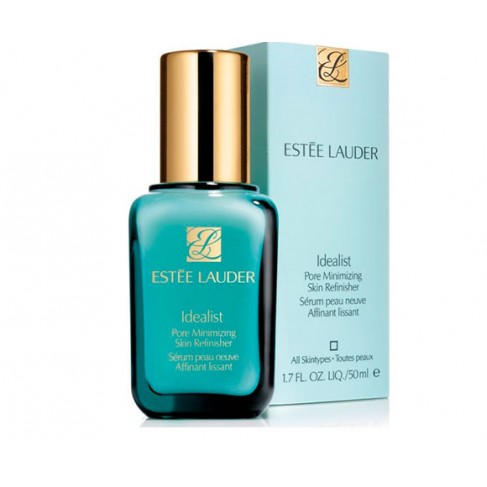 Idealist Pore Minimizing Skin Refinisher by Estee Lauder makes your skin pores look 1/3 times smaller. It fetches quick results by promising 69% reduction in the pore size in just a matter if 4 weeks. It treats skin roughness, flakiness and uneven skin texture. It reduces the skin dullness and gives you a brighter looking skin instantly. Suitable for both men and women.
Ingredients
Acetyl Glucosamine
Sodium Lactobionate
Sodium Hyaluronate
Morus Nigra (Mulberry) Root Extract
Glycerin
Pros
It enhances the skin clarity and luminosity.
It is non- comedogenic and non- acnegenic.
It is fragrance free.
It comes in an easy convenient pump bottle packing.
Cons
It is not suitable for sensitive skin type.
A lot of people complained that the results achieved were only temporary.
It is expensive.
Verdict
The product achieves quick results and is really worth the money spent. It is ideal for an oily skin type.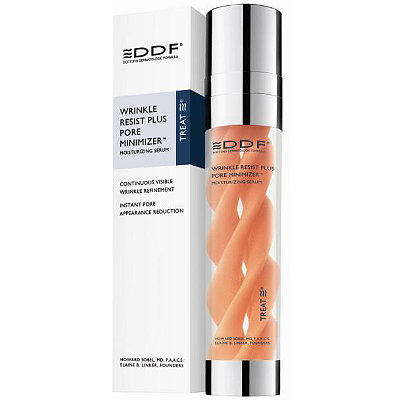 An amazing pore minimizer and a wrinkle fighting solution, this product was developed by Dr. Howard Sobel, a renowned dermatologist. It can also be used as a primer. It comes with powerful ingredients that deeply hydrates the skin and delays the appearance of signs of ageing. It offers quick and long term results.
Ingredients
Niacinamide / Vitamin B3
Panthenol
Tocopheryl Acetate
Sodium Hyaluronate
Pros
It is packed with powerful antioxidants that help in achieving a flawless looking skin.
Provides the best anti-ageing solution.
Comes in an easy pump bottle.
It is an extremely lightweight and creamy solution.
Cons
It contains artificial fragrances.
It can cause skin breakouts and zits.
It is expensive.
Verdict
Overall, it is a great product that increases the skin's exfoliation by as high a value as 128% and helps to achieve a healthy skin glow. It is highly recommended for oily skin.
Made with botanical extracts, this pore minimizer offers an ideal solution for oily skin and also maintains the perfect moisture for a brighter and younger looking skin. Thyme, cinnamon, ginger and licorice come together in the form of this moisturizer to give to a perfectly flawless look. The product can also be used by people facing the drudgeries of a dehydrated, ageing and acne-prone skin. Suitable for all skin types.
Ingredients
Alpha Tocopherol
Algae Extracts
Purifying Botanical Extracts
Pros
It is an extremely lightweight solution that does not make your skin feel greasy. Can be used during day and night time.
It is easily absorbed into the skin.
It deeply hydrates and nourishes the skin.
It is totally free from all artificial fragrances.
Cons
It contains parabens.
It comes in a tube that makes it little inconvenient to use.
It is expensive.
Verdict
It is a great product that offers value for money. It contains botanical extracts that help in achieving a supple looking skin within no time.
Important Tips for Reducing the Appearance of Large Pores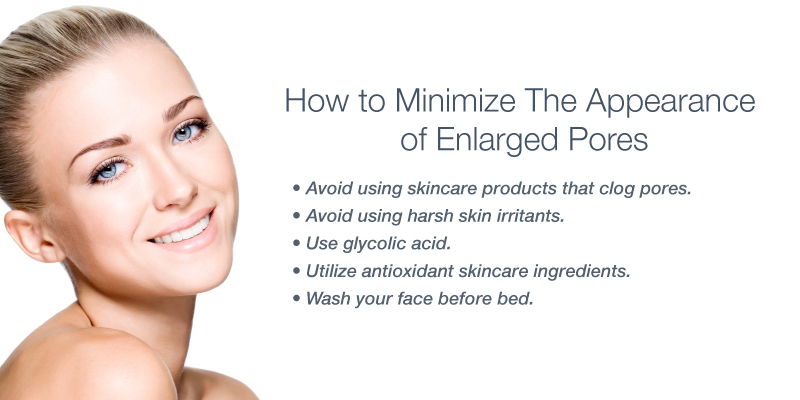 You essentially cannot make these ugly skin pores disappear, but yes you can make them look smaller. Read the tips below to find out how you can reduce the pore size considerably:
Always make sure that the product you choose is non-comedogenic. This means that the product will not cause any clogged pores.
Zinc and magnesium helps to restore the oil balance of the skin and also clears the pores. Ingredients such as lavender and rosemary soothe the skin and further help the pores from stretching out.
Salicylic Acid is an amazing skin exfoliator. It improves the texture of the skin and helps to unclog the pores. Retinol and retinoids also helps in fading away the skin pores.
Washing your face regularly along with exfoliating it twice or thrice a week is extremely important. This will stop the pores from expanding and help in removing the excessive oil from the skin.
It is imperative to wear a sunscreen lotion with a high SPF before stepping out. Too much exposure to the sun will only aggravate the condition, making your pores appear even larger.
Spot the affected areas and try to treat them first. Excessive oil production will cause larger pores.
Clean up your diet. Yes, this is very important. Try to replace the intake of junk, cookies, chips and candies with high fibre and low fat foods such as fruits and vegetables.
Clean your face at night before going to the bed in order to remove any traces of makeup as that will only clog the pores making your skin look dull and spotted.
Conclusion
Oily skin in itself requires a lot of care and attention. And once you add large clogged pores to the equation, the resultant is a complete disaster. Though these pores are not any kind of medical condition, yet they can make you really conscious about how you look and deprive you of all the self-esteem.
But now you just don't have to live with those ugly skin pores and be embarrassed about your complexion, invest in one of these high rated skincare products. Not only will these products help you minimize skin pores but also will offer other amazing skin benefits.  So if you wish for a skin that is soft, supple and glowing just like the day you were born, then make pore minimizers a constant part of your skincare routine.
Clean skin pores also make your skin appear much more even in the makeup. If you think that your skin is always cakey when you wear makeup, clogged pores could be the reason.