What are Primers
Primers are essentially the base layer that protects the skin from the effects of cosmetic products. It works like a moisturizer in the sense that it absorbs oil and offers a more matte skin condition. Alternatively, some primers also function as a skin brightener, providing users with a radiant glow. With the aid of primers, applying foundation will create a more balanced and evenly toned outlook. Primers also help to increase extend the effects of any make up, ensuring that they last longer.
How Primers helps for Acne Prone Skin
Primers that are beneficial to acne prone skin mainly alter their product formulas through the use of different ingredients. For example, primer products that advocate the use of artificial fragrances, oils and other chemicals are known to agitate the skin and can trigger breakouts.
To ensure that the primer is suitable for acne prone skin, keep a look out for several indications such as:
Benzoyl peroxide and salicylic acid are great ingredients that help to fight off acne problems. They dry out blemishes and helps to heal existing acne quickly. Tea tree oil are also effective in clearing pores and eliminating bacteria growth.
Antioxidants and vitamins
Natural ingredients such as licorice root, willow bark and chamomile help to ease inflamed and irritated skin. Vitamin A and vitamin E are also essential for eradicating acne.
Primers that help to moisturize hold a distinct advantage for people with acne problems. Having sufficient moisture helps to heal damaged skin and keeps its elasticity in check, discouraging any break outs.
In addition to looking out for primers that do not contain high oil content, it is also highly beneficial to rely on products that helps to absorb excess oil and restrict the level of oil produced. With lesser oil content, pores will not be clogged and bacteria growth is limited.
Things You Need to Consider Before Using Primers
There are many types of primers in the market. Each of these primers can be separated into two main categories: oil-reducing or hydrating base. The choice of either category is determined by the skin condition.
The next consideration to undertake is the function of the primer. Different primers are used for eye make-up, lipstick application and full-face coverage. As primers are the first point of contact with the skin, it is necessary pay attention to the ingredients used to avoid any unnecessary allergic reactions.
When to Expect Results
Primers work in such a way that results are instantly noticeable to the naked eye. When applied correctly, primer enhances the overall appearance and highlights the effects of the makeup. On a more personal tone, primer protects the skin by reducing oil production as well as prevents any adverse skin reaction towards the cosmetic products.
How to Choose the Best Primers for Your Face?
Choosing the ideal primers is of tantamount importance. This is especially true for people who are prone to acne. More often than not, acne issues are accompanied by other underlying conditions such as oily, sensitive or dry skin. Any of these applicable factors must be taken into consideration when choosing the right primer.
As mentioned above, the utmost priority in choosing a primer is the function. People who are prone to acne should lean towards primers that helps to reduce the amount of oil produced. In addition, primers that rely on natural ingredients are more suitable as they are gentle to the skin and significantly reduces the risk of break outs. It is also important to consider other benefits that a primer can provide to the skin condition. For example, more primers are formulated to help hydrate the skin. Some comprehensive primers also contain ingredients similar to skin bleaching creams and have skin whitening effects.
Reviews with pros and cons
The number of primer products in the market can overwhelm any beauty enthusiast. It is practically impossible to test each and every product to determine the more suitable primer for each individual. In order to help narrow down the target products, listed below are 10 best primers on the market now.
Solvaderm Zeroblem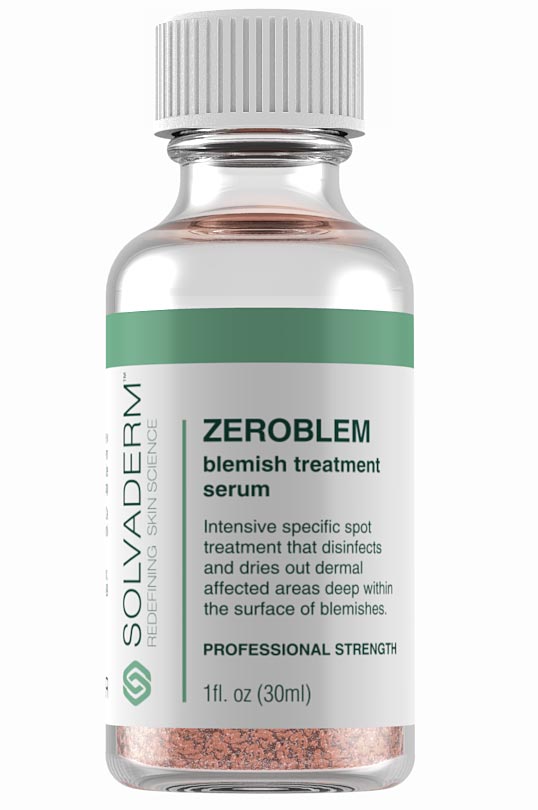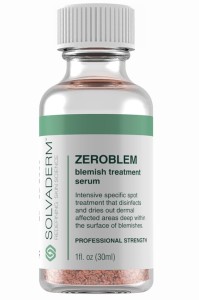 Another revolutionary product by renown skincare expert Solvaderm, the Zeroblem acne treatment effectively eliminates inflamed skin and heals any existing blemishes. It also helps to clean pores and prevent bacteria growth. This maximum strength formula is gentle on the skin and helps to fight against acne.
Check This Product On Solvaderm
Bodyography Veil Primer
This primer helps to prolong the wear of foundation and is suitable for all skin types. In addition to its gentle formulation, this product helps in balancing skin tone as well.
bareMinerals Prime Time™ Foundation
This product is highly rated for its ability to smooth pores and provide a cool sensation to the skin. Only a light amount of application is required and it works as a foundation as well.
Mally Beauty Perfect Prep Poreless Primer
This primer helps to fill in pores and fine lines, ensuring that foundation and makeup can be applying smoothly onto the skin. It also provides the skin with a radiant glow.
Cinema Secrets Ultimate Foundation Primer
Distinctively different from other primers, the Cinema Secrets Ultimate Foundation Primer utilizes natural ingredients in its formula to provide a light weight, oil free and hydrating sensation to the skin. It is also effective in eradicating skin wrinkles and fine lines.
ModelCo – Face Base Skin Primer
ModelCo's Face Base Skin Primer is a comprehensive product suitable for full face coverage. It helps to smooth pores and provides protective characteristics for up to 10 hours.
Dermalogica SPF 20 Redness Relief Primer
Apart from its primary function as a makeup primer, the Dermalogica SPF 20 Redness Relief Primer is also effective in providing protection against the harmful elements of the sun and reduces redness in the skin.
Algenist Pore Corrector Anti–Aging Primer Women
This anti-aging primer works as a pore corrector, helping to treat any uneven pores to provide a flawless base for foundation application. However, this primer by Algenist is only recommended for day use.
Sephora Collection Perfecting Ultra–Smoothing Primer Luminous
This primer in the Sephora Collection is proven to be non-greasy and provides a silky smooth base layer to the skin. It holds to foundation and makeup in place and prolongs the attractive effects of these cosmetic products.
ZuZu Luxe Color Correcting Primer: Anti–Blotchiness
Other than working as a primer, the ZuZu Luxe Color Correcting Primer helps to treat any skin discoloration and reduces fine lines. Notably, only a small dose of this primer is required for application.
Conclusion
People who are bugged by acne prone skin can be quite distressed over the skin products that are suitable for them. A minor miscalculation can easily lead to another break out. Therefore, additional precaution must be taken when choosing the right facial products such as primers.
As a general rule of thumb, look for primer products that utilizes more natural ingredients in their formulation. These products tend to be more gentle on the skin and prevents any adverse reaction.
While the general public might be overwhelmed by the number of primers available in the market, the safer choice would be to rely on tried and tested products. As provided above, any of the top 10 best primers in the market comes with reputable background and customer reviews. To ensure immediate results, why not try the top primer Zeroblem by Solvaderm.
Video: Acne Prevention Tips That You Never Heard Of
httpv://www.youtube.com/watch?v=dWqswkG8aVk