Which is that one step that often skips your mind while undertaking the CTM routine? I am sure it is toning. I have heard a lot of people questioning if toning is actually significant in our skin care regime or just an unnecessary process?
Well, skin toning is an extremely important step that should not be missed, especially for the people who have an oily or an acne prone skin. Toners re energize your skin, tightening the skin pores and thus maintaining a normal activity at the cellular level. They remove the excessive skin oil and restore the PH balance of your skin.
Dr. Howard Murad, The Father of Internal Skincare, an LA based dermatologist reveals the essence of toners in a healthy skin care regimen. He says" these toners have come amazingly well in the recent years. Once strictly alcohol based, these toners now use ingredients that help fight acne, aging, and even skin redness, and they are suitable for all the skin types"
Why Use Toners in your Skin Care Routine?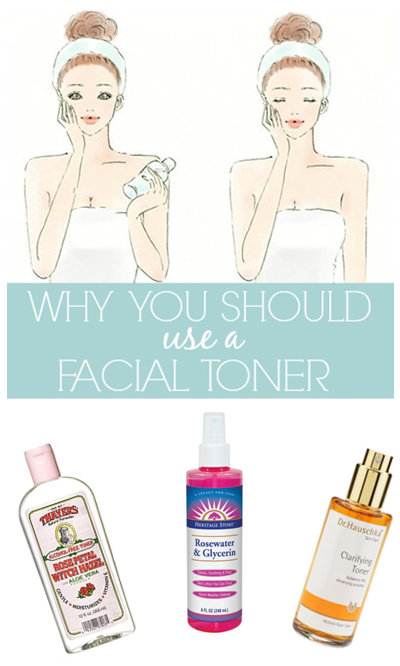 When asked Dr. Howard, "What is the secret weapon to a healthy skin?" he replied" A toner".
You just don't need to pile on truckloads of makeup in order to mask your acne. Simply make use of a good toner to remove all he oil and dirt from your skin. It is most essential for people with an acne prone skin as they require that little level of extra cleansing after the usage of heavy products such as sun screens, makeup base etc. Some other benefits of using a toner are as listed:
Shrinks the Skin Pores: Just applying a small quantity of toner with the help of cotton and wiping your face with it will help to remove the excessive oil, making the pores smaller.
Balances the skin PH level: Normally, our skin is acidic in nature, with a PH value of somewhere between five & six. After you cleanse your face, the alkaline soap muddles with the PH level. By effectively using a toner, you can restore your skin balance quickly.
Added Layer of Protection: Toners help to close the skin pores and tighten up the cell gaps after cleansing. This helps to prevent the penetration of any skin impurities, keeping the skin gentle and supple. It even helps to remove the mineral contaminants present in the water.
Moisturizes the Skin: Being effective humectants, toners help to preserve the moisture levels in the skin.
Refreshes the Skin: Toners essential revitalize and refresh your skin, making you feel good.
Prevent Ingrown Hairs: Toners contain alpha hydoxy acid as well as glycolic that helps in preventing ingrown hair.
How to Use a Toner?
Usually, toners come in a liquid form however some of them maybe available in the market in the form of mists or gels. It is an effective step between cleansing your face and applying an ideal face moisturizer.
Select an appropriate toner that suits your skin type. If you have an acne prone skin then you have to be little particular so that the skin condition does not get aggravated. You can also consult a dermatologist or a skin care expert regarding the selection.
Read the application instructions mentioned on the back of your toner. Follow those instructions and warnings discreetly.
Wash your face with the suitable face cleanser and pat dry.
Apply an adequate amount of facial toner on a cotton swab. Make sure it is sufficiently wet so that it easily glides on your skin.
Rub the cotton swab in gentle circular motions. Focus on the chin area, cheeks, nose and the hairline. Avoid the eye and the mouth area.
Make sure that your face is thoroughly cleansed of all the oil, dirt and impurities. If not so, you can also use another swab of cotton to continue the process.
Wait for a minute. Follow with a gentle moisturizer or skin serum and leave it on.
Tip: Make sure to replace the bottle cap quickly to prevent your toner from getting evaporated.
Toners for Treating Acne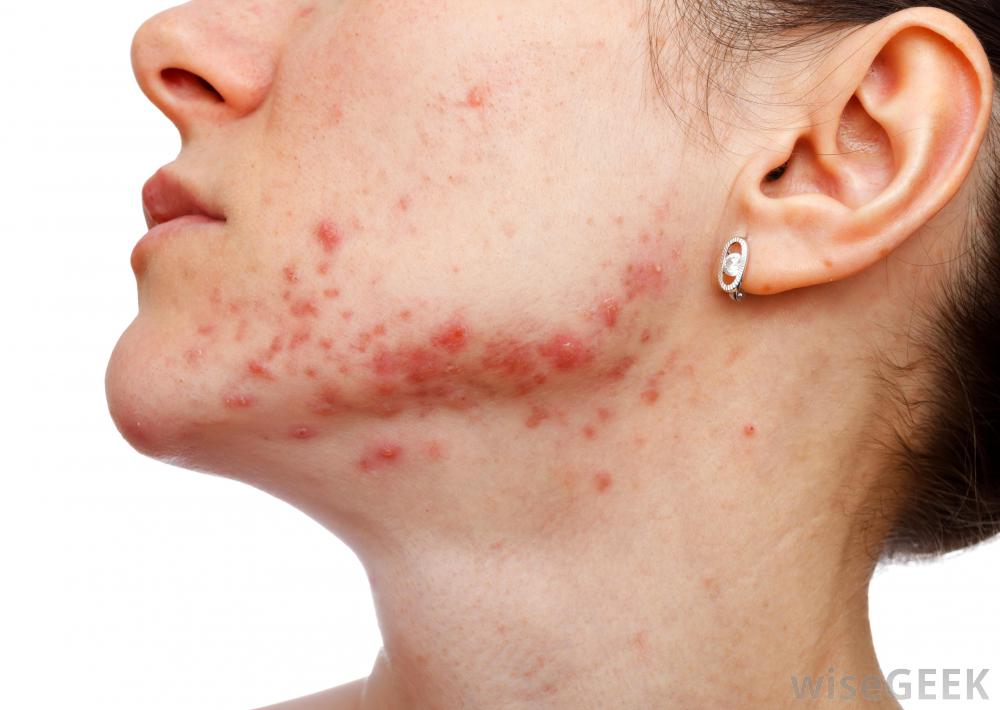 If you are facing the complications of an acne prone skin, an effective facial toner can help to keep those breakouts and blemishes at bay. The toner you use should contain the essential ingredients such as salicylic acid which will keep your skin pores clean and prevent the forming of pimples and blackheads. They help you control excessive oil and dirt impurities on your skin, thus helping to treat the acne skin.
How to Choose the Best Toner for Acne Skin?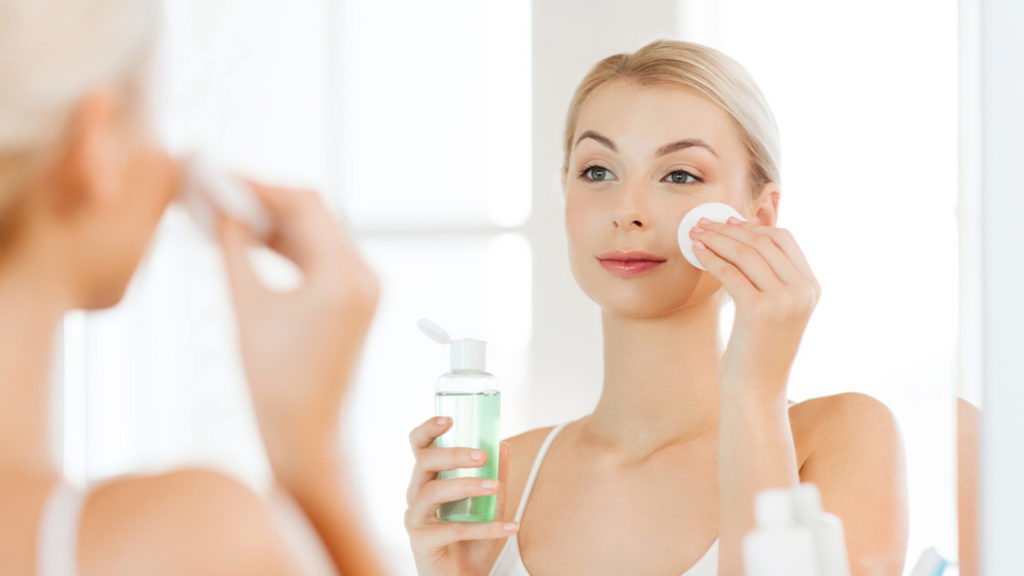 Before buying any toner, pay an in-depth attention to its list of ingredients. If you have an acne skin and looking for a skin toner to remove the skin blemishes and pimples, look for salicylic acid. Glycolic acid is another choice for treating acne.
Secondly, ensure that the toner does not contain alcohol, methanol as well as astringents like witch hazel as they will further aggravate your skin problem making it irritated.
Avoid buying toners with artificial fragrance extracts such as citrus fruits, rose water or essential oils. Mostly these overly fragrant toners have a negative reaction on the skin.
After using a toner, if your skin feels burnt or irritated, immediately discontinue its usage. This is a major indication of your skins sensitivity towards it. Also, if you are consulting any dermatologist for acne, ask them to recommend a wise choice for your skin.
Best Toner for Acne Prone Skin (Top 6 Review)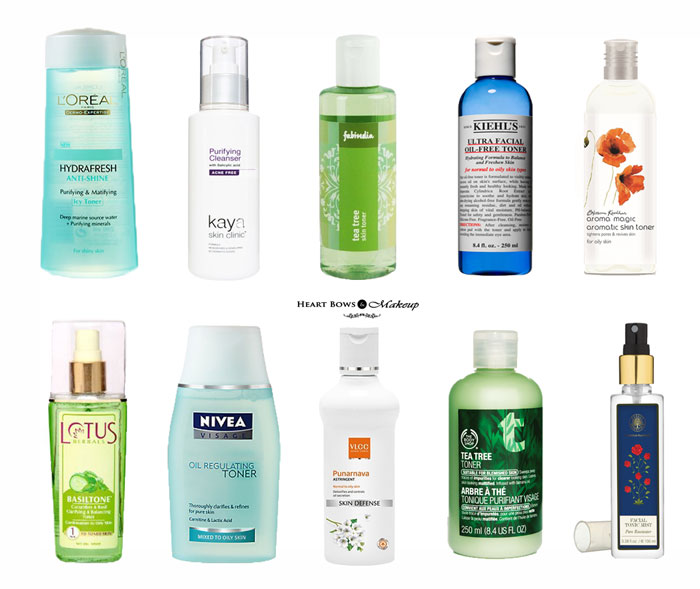 Sometimes in this humid and sticky weather, even the driest of the skins starts looking somewhat on the oilier side. Make use of a good toner that will help to revitalize your skin and make it feel fresh. With so many options of skin toners available in the market, we help you choose the best one that will suit your skin and fight all the skin acne. So, here are our top 7 choices that are both effective and affordable!
Lotus Herbals Basiltone Clarifying and Balancing Toner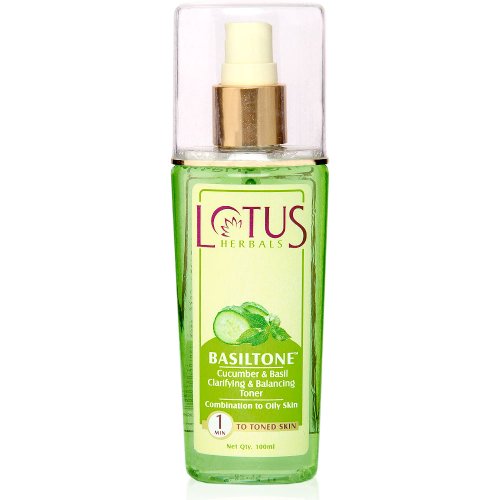 Lotus Herbals Basiltone Clarifying and Balancing Toner is an effective toning solution that contains organic ingredients such as cucumber and basil leaf extracts. Ideal for acne prone skin, the essential cucumber extracts helps to soothe the skin. It has a cooling effect on the skin which eases out the already irritated skin. The basil leaf extracts acts as a natural skin astringent with antiseptic and antifungal properties. It is a great cleansing agent that helps to deeply moisturize the skin.
Furthermore, the toner helps to restore the skin PH balance. It helps to clear the oil, skin dirt and the makeup residue, if any. It is a great choice if you are trying a toner for the first time.
Pros
Does not dry out the skin
Effectively removes dirt and makeup traces
Prevents blackheads
Maintains skin PH
Great fragrance
Does not sting or hurt the skin
Comfortable packaging
Cons
Click to Buy the Product on Amazon
Paula's Choice CLEAR Regular Strength Anti- Redness Exfoliating Solution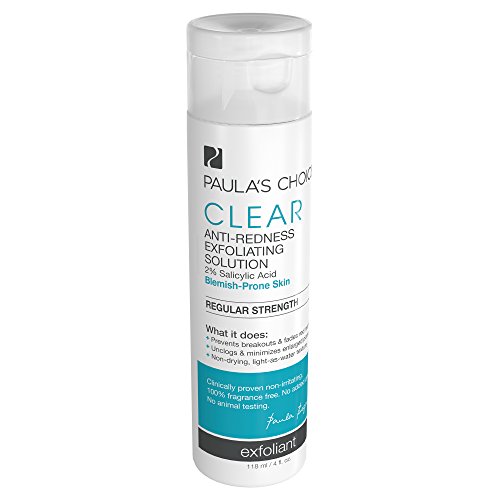 The amazing water- light, gentle BHA exfoliant is a leave on solution that contains 2% salicylic acid concentration. It works for all skin types, clearing up mild to moderate blackheads, pimples and acne, skin redness, giving you a clearer and a healthier looking skin. It unclogs the blackheads, minimizes the skin pores and treats skin sensitivity. It can be used up to two times, daily after cleansing for producing quick results.
Pros
Non- Greasy
Lightweight water formula
Softens and moisturizes the skin
Soothes sensitive skin
Suitable for all skin types
Cons
Click to Buy the Product on Amazon
Alba Botanica Hawaiian Hibiscus Facial Toner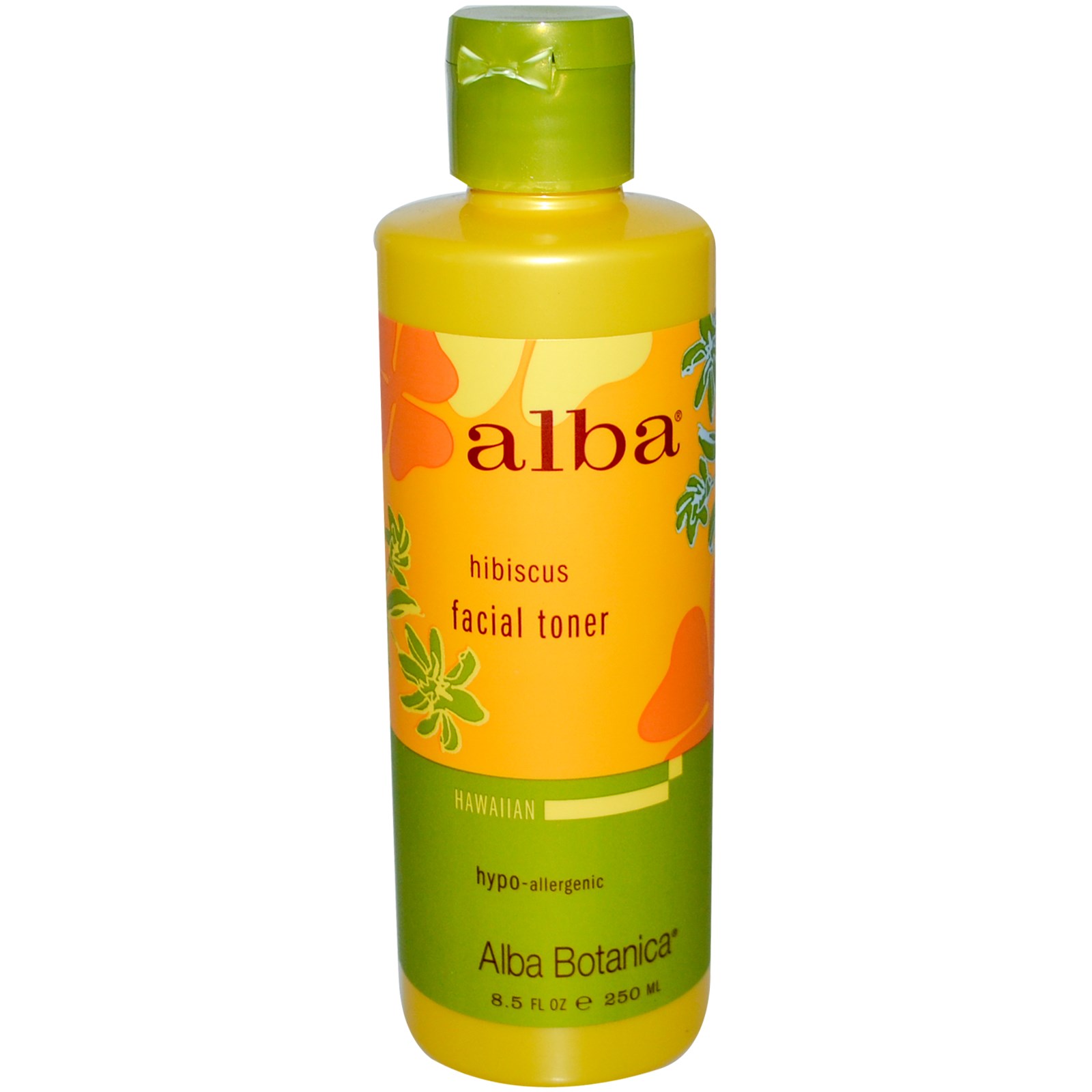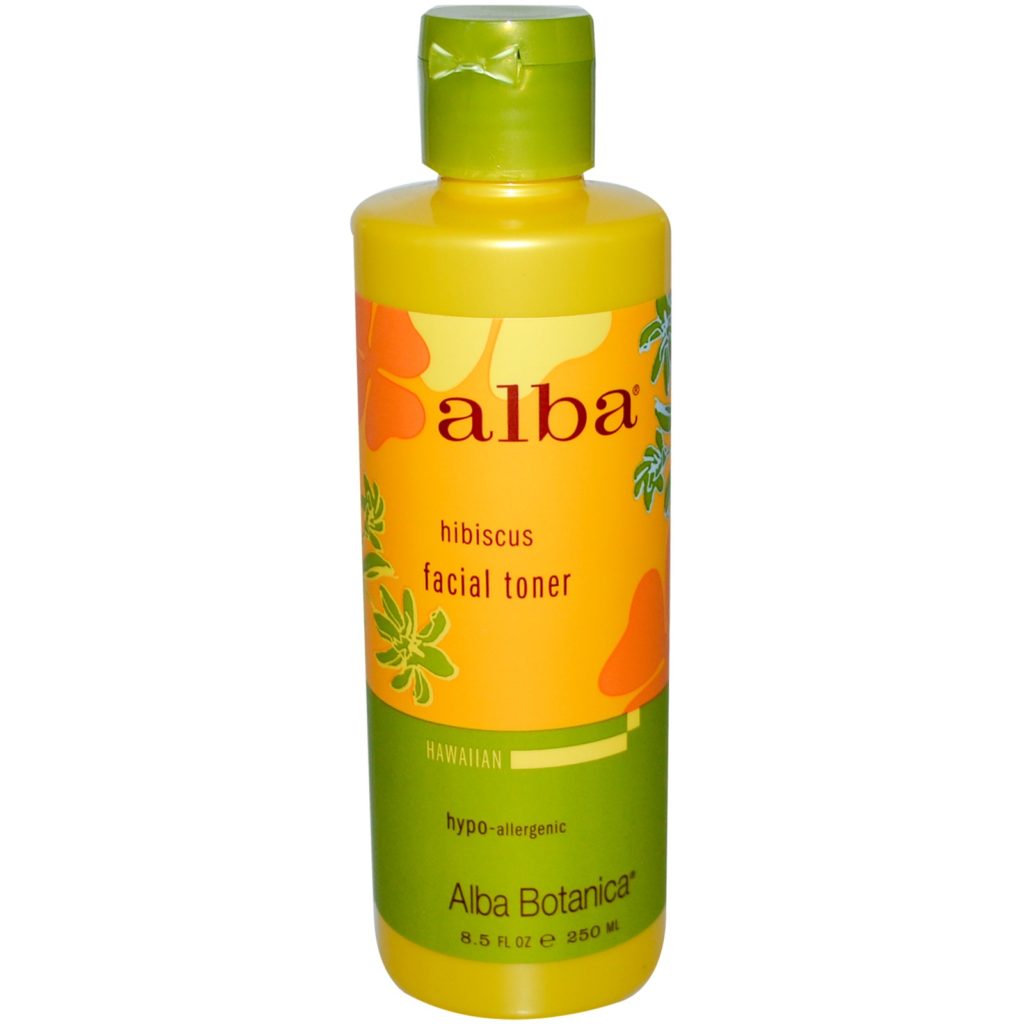 Alba Botanica Hawaiian Hibiscus Facial Toner contains cucumber, aloe vera and witch hazel extracts that helps to minimize skin pores and eliminate all the acne marks. It is composed of 100% vegetarian ingredients such as hibiscus, guava, passion fruit and honeysuckle that soothe the skin, leaving it fresh and radiant. The essential product balances the PH of the skin and it absolutely hypo-allergenic.
Pros
Non Greasy
Leaves the skin fresh and rejuvenated
Contains no parabens or animal testing
Gentle on the skin
Balances the skin
Smells great
Cons
Click to Buy the Product on Amazon
Mario Badescu Facial Spray with Aloe Vera, Herbs and Rosewater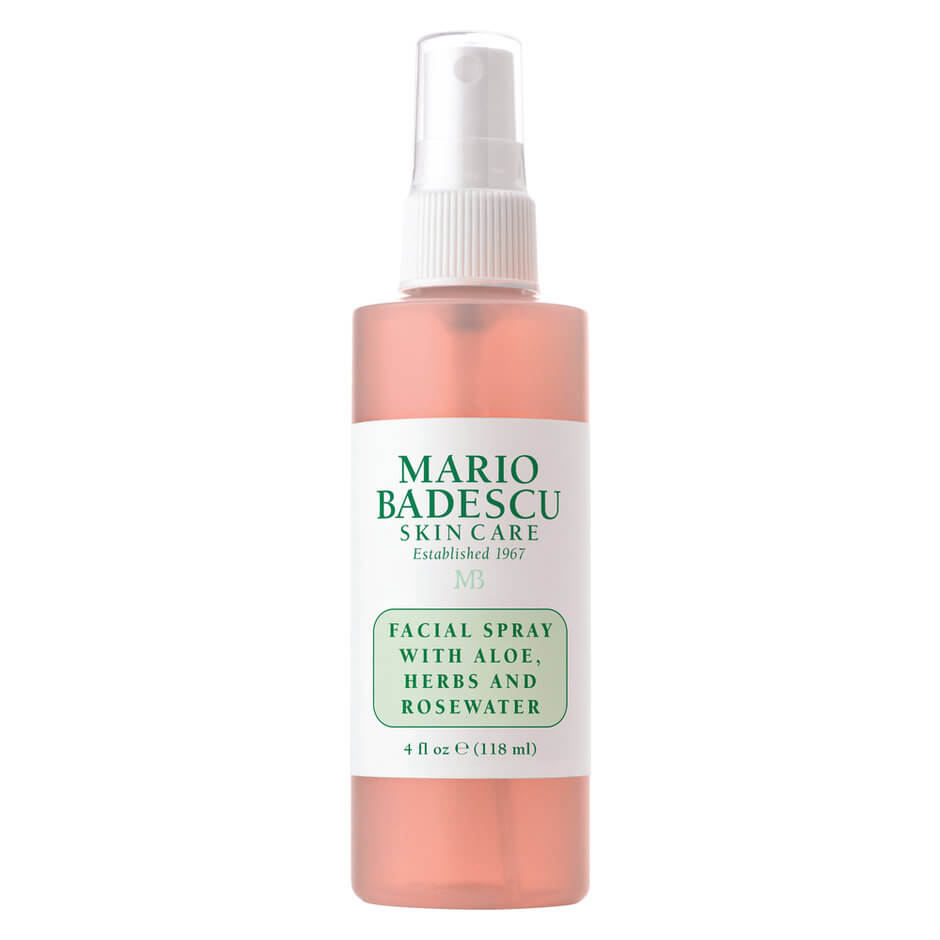 Mario Badescu Facial Spray with Aloe Vera, Herbs and Rosewater is a gentle hydrating toner that is suitable for all skin types. As it contains rosewater, it works great for acne prone skin. It refreshes and hydrates the skin, relieving the irritated patches. It can also be used as a hydration boost or maybe to fix up your makeup.
Pros
Lightweight hydrating formula
Non-irritating
Gentle on the skin
Suits all skin types
Cons
Click to Buy the Product on Amazon
Neutrogena Oil Free Acne Stress Control Triple Action Toner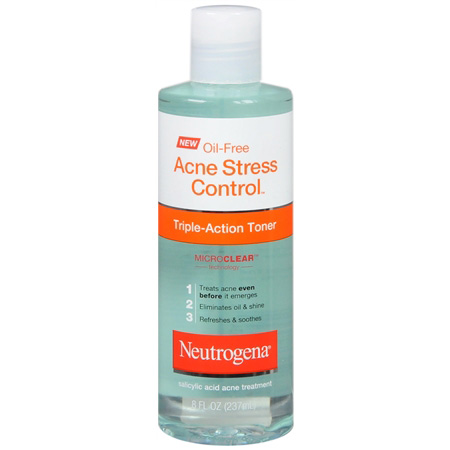 Neutrogena Oil Free Acne Stress Control Triple Action Toner is a clinically proven formula that treats the acne even before it emerges out. It reduces excessive skin oil by unclogging the congested pores. It contains cucumber and green tea extracts that soothe out the irritated skin and reduces the redness and irritation. With a 2% concentration of salicylic acid, it is a great remedy for treating acne.
Pros
Non greasy
Rejuvenates and refreshes the skin
Balances the skin PH
Not harsh on skin
Pros
Click to Buy the Product on Amazon
L'Oreal Hydra Fresh Instant Freshness Toning Water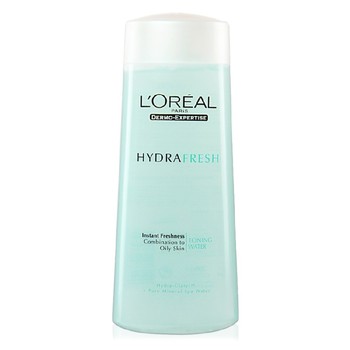 L'Oreal Hydra Fresh Instant Freshness Toning Water is great hydrating formula from L'Oreal. It contains Beta Hydroxy that helps to get rid of all skin dullness. It deep cleanses the skin, tightens up the skin pores and increases the natural skin moisture. It contains Pro Vitamin B5 that provides for the loss of any moisture. It works ideal for acne skin. With skin tightening properties, the amazing toner has everything to assure to the best results.
Pros
Non greasy
Hydrates the skin
Deep skin cleanser
Contains essential ingredients and vitamins
Cons
Click to Buy the Product on Amazon
Are Toners Really Effective?
A lot of times it has been seen that toners promise to provide multifarious skin benefits but eventually end up doing nothing more than providing temporary skin hydration. Also, many of these contain huge concentrations of alcohol that dries out the skin surface. As a result it causes the skin to generate more oil, making your skin oily and greasy.
Therefore, it is critical that you pay attention to the list of ingredients at the back of your toner bottle. Only a toner with an assortment of healthy ingredients can promise positive and healthy skin results.