Whether you want to be six-pack ready for when it comes time to take off your shirt around your friends. Or just want get into optimal shape and chisel your midsection, I have you covered.
First things first, I will not lie to you about how to get a six-pack. The answer doesn't lie in doing 1000 crunches a day, ab rollers or leg raises. These methods absolutely help add MASS to your abs, but will not SHOW your 6 pack.
See we all have abdominal muscles, but you will never see them if you aren't lean enough. Getting lean is THE ANSWER to obtaining a 6 pack. If you don't lower your body fat to low enough levels, you will never really see what you have to work with.
That is the honest truth my friends. This is why most of the ab workouts and gimmicks never work for people because they don't want to hear the fact that they need to change their lifestyle to get a 6 pack.
So how do you go about getting lean enough to see your abdominals? Well there are four factors that need to be taken into account, which we discuss in great length below!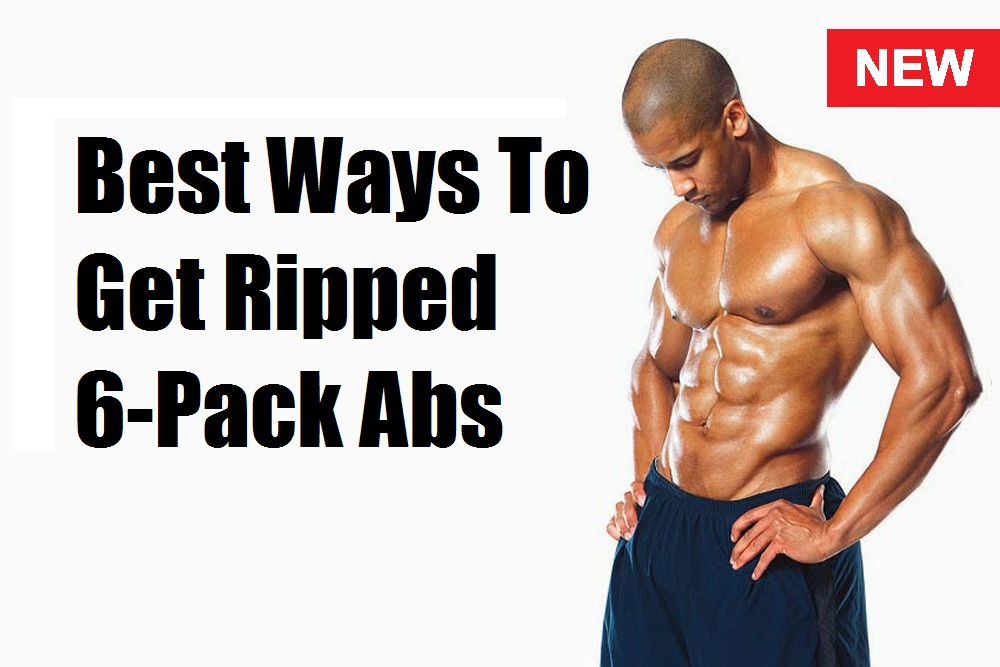 Cardio
There are two forms of cardio, Low Intensity Steady State (LISS) and High Intensity Interval Training (HIIT). An example of LISS is doing 45 minutes of cardio on a recumbent bike at level 7 resistance. An example of doing HIIT cardio is doing a light jog on a treadmill for 2 minutes at a time with 30 second all out sprints in between.
Both forms of cardio are great for your overall health, but HIIT cardio has been shown over and over again to be the best cardio option for burning fat. Studies show that HIIT cardio can not only burn more calories in a shorter amount of time, but also better things like skeletal muscle metabolic function, blood pressure, insulin sensitivity and target abdominal fat! Not only this, its so much more time efficient providing a better faster option that will better fit our packed daily schedules!
But remember this method of cardio is very tough and it should be treated that way when doing so. During your sprint variables, you should working as hard has you can whether that is running on the treadmill or cycling on a recumbent bike. Also remember to give yourself ample time for recovery in between.
Diet
Now dieting doesn't have to be drastic, in fact it should never be done in a drastic manner. The best approach for dieting for fat loss is losing 1-1/2 pounds a day. Any more than this amount will result in loss of lean muscle mass.
Our society promotes fast solutions, especially in the health and wellness arena. Most of the dieting methods on the market today will put you on way too low of a caloric intake, where you lose weight at a rate to fat to maintain optimal muscle mass. You may look skinnier, but you will be what I like to refer to as "skinny fat".
So losing weight at a rate of 1-1/2 pounds per day is the best approach to losing fat at a steady rate, but most importantly it is an approach that is SUSTAINABLE. Dieting this way won't deprive you of too much too soon, allowing your body to adjust to being in a caloric deficit. This will be much better for your hormones as well as hunger pangs.
While we are on the topic of hunger pangs, which will come from being in a caloric deficit, there is a great solution to easing them for hours and even days at a time. This solution is called a "reefed". But before we get into what it is and how to do it, I want to talk to you about the hormone called leptin. When you have higher leptin levels in your body, you feel less hungry.
When dieting, your leptin levels drop to levels lower than what you are used to, especially during a prolonged caloric deficit. Now this is where we go back to the topic of a "reefed". A reefed is done with the goal of boosting leptin levels and is done by increasing the amount of carbs you are eating by 50-100 percent more of what you are consuming on your diet and slightly decreasing your and fat intake. By doing so, you will be able to create higher leptin levels in your body for 24-72 hours.
Weight Lifting
Lifting weights both build more muscle mass, which give you a more ripped appearance and also help you burn more calories that result in more fat loss. The best way to lose weight from weight lifting is to do multi-joint exercises, also known as compound exercises. These exercises are more full body exercises where you utilize multiple joint planes and muscle groups. These movements include the squat, deadlift, leg press, lat pull downs and rows. Doing these movements, like stated above will utilize larger muscle groups allowing you to burn more calories as your body is forced to work harder.
Also, compound movements like the squat and deadlift target the core, which will help carve out your midsection faster as well as make you more structurally aligned helping you avoid injury and pain that is felt by those with poor posture.
Mentality
The last thing I want to touch upon is adapting a long-term mentality to the 3 aspects that I touched upon above. To get and maintain a 6 pack through the methods above, you must see this as a healthy lifestyle you are going to be going after, not just a 6 pack for the summer. This will allow keep your six pack for good, instead of just for a small amount of time. Like anything worth attaining in the life, it takes time, but the more you utilize our techniques, the more they will be come engrained in your daily habits. The more that happens, the more you will act out of habit, which will be good habits for carving out your midsection and exposing those chiseled abs for all to see!
Chris Cucchiara is a personal trainer who specializes in building muscle, fat burning, powerlifting and pushing past limits in the gym. He is also a competitive bodybuilder and healthy lifestyle advocate, with an intense desire to help his clients and readers learn more, grow more and attain more results! Want to submit a guest post? Read HealthResource4u guest submission guidelines.