Perhaps, you have tried everything possible to cure chronic neck pain, acute low back pain, and spinal cord injuries. But, you may not have thought of non-surgical spinal decompression. If that's the case, then read the article to know the whole story and prevent surgical treatments.
No Adverse Effects
There are no side effects or risks associated with non-surgical decompression, whereas risks like bleeding leading to infections, stroke or heart failures (in some cases), and nerve damage are potentially associated with surgical spinal decompression. It is a non-invasive procedure which is completely safe to treat neck, back, sciatica, herniated disc, and other chronic vertebral pains. During treatment, you will experience muscle spasms or slight pain. You will not have to undergo frightful things. It is a convenient method to overcome acute suffering or chronic back pain without wasting so much money, time, efforts, and energy on surgical procedures.
Budget-Friendly
It's time for you to be honest with yourself. You probably have a fair idea that no surgical procedure is budget-friendly. A surgical decompression is quite an expensive medical procedure. You will have to spend thousands of dollars to get an open back spinal surgery. Contrarily, a non-surgical spinal decompression is less costly when it comes to deal chronic lower back pain, acute neck pain, muscle atrophy or weakness, radiating nerve pain, numbness/tingling in the extremities, and sciatica condition. It is a budget-friendly option and offers guaranteed rapid recovery. Besides, you get to save yourself from the risks and expenses that are associated with usual surgical procedures.
Efficient Outcomes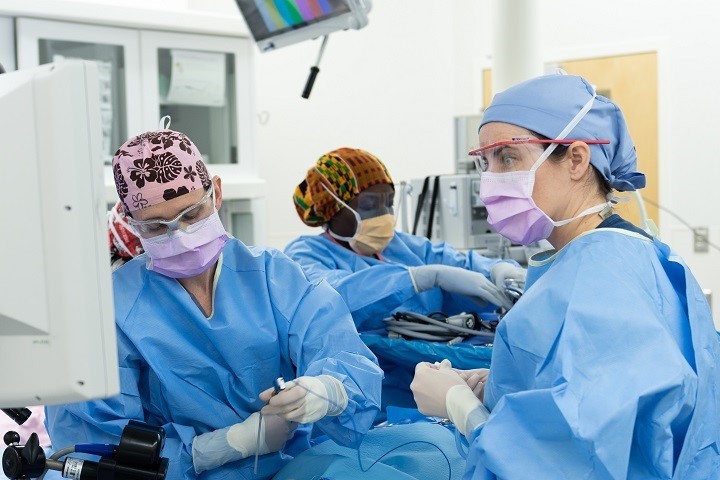 When you go for a non-surgical spinal decompression, you don't have to wait too long to experience results. After your first session with an experienced spinal decompression chiropractor, you can expect visible changes and efficient outcomes. As you attempt to continue with your regular sessions, the pain will progressively start to disappear. You will notice more pressure relief in less time. On the contrary, surgical treatments take more time to deliver positive results. A non-surgical spinal decompression session lasts about an hour, and it has to offer immediate results to its patients. If you desire to get the most out of your treatment, then you must go through with multi-session therapy.
No Acts of Torture
It's painless! Do not expect the acts of torture or any medieval torture devices during the procedure. The spinal decompression machine used in the treatment is computer controlled and safely programmed by your doctor. The session lasts for 45-60 minutes, and you don't feel any uncomfortable thing. A doctor performs a full exam, checks on your medical history, runs X-Rays, and takes MRI to determine which type of therapy will be best suited for your condition. If you are an eligible candidate for the procedure, you don't need to fear from any hurtful therapy act. Although it is expected to feel a bit aching, your chiropractor will do anything to make you feel comfortable. With non-surgical decompression, you are free from the sufferings of post-surgery illnesses.
FDA Approved
If you are wondering whether a non-surgical spinal decompression is a safe procedure or not, then you must know that it is approved by the FDA. Over the years, it has been effectively conducted to treat a number of patients. A few patients experience nominal side effects such as muscle spasms, shooting pain down the legs or arms, and discomfort or pain while lying on the special table due to injury. If you happen to experience damage, pain, or adverse effects, you are allowed to immediately inform your doctor. It is a safe treatment cleared by the Food & Drug Administration to cure severe documented cases.