In today's fast-paced world in order to match your rhythm with every next person to you, it is must to work 24×7. All of us are running in this competition for earning our bread and butter and then also our satisfaction doesn't end here we want to live a luxurious life so here occurs the need to learn how to cope with chronic pain that we have to face as a side effect of our daily struggling life.
Chronic or intolerable pain can be felt in any of our body part. Some common parts of the body which are a victim of any cruel and beyond our capacity to manage the pain are the Back pain, Neck pain, Muscles pain, pain generating out of irregular sleep or stress.
There are many pills available in medical store which can give you relief instantly from chronic pain. Out of these pills Paracetamol is always considered as safest and reliable one. Though these painkillers give us relief it doesn't assure for relief for a longer period of time. So you can look for some regular exercises and meditation activities which give better and long lasting effect.
Some major researchers of chronic pain have discovered that these kinds of pains are absolutely subjective. Means who is taking it how lightly or any other way can differentiate the same range of pain throwing its effect differently on the different person to person. If you are also suffering from any kind of chronic pain then read this article till the end, you will surely get some resolution to improve your life with compare to the way you are living now.
Top Ten Ways to Cope Up With Chronic Pain
Healthy Diet Routine:
A healthy and well-balanced diet will not only give you force and energy to fight with your existing chronic pain but it will save you from any further chronic diseases.
Once you have started taking healthy diet you need to maintain it on regular basis in your life cycle for getting its fruitful effects till whole life. Along with keeping you energetic, it will also improve your immunity system so that you will not fall sick easily.
A balanced diet will reduce the range of chronic pain as your body becomes stronger and it can take any pain now very lightly. It will improve your digestive capacity, can reduce the risk of heart-related any disease, can maintain blood sugar level and last but not the least will control over weight issues.
Some of the well-balancing food items include green and leafy vegetables, milk, yogurt, eggs, banana, apple, beans, peas, fish etc. Make a chart for your diet and follow it on a serious note you will definitely notice a sign of difference.
Regular Exercise: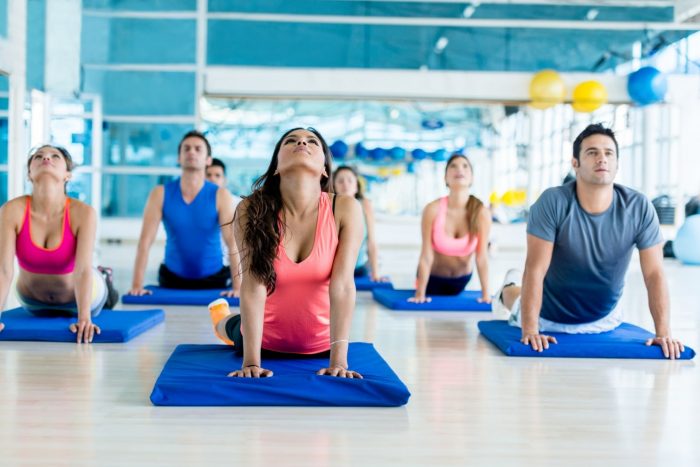 Regular morning and evening exercise is considered as a much more effective tool with a comparison to pills even it is suggested by the expert physicians. In today's stress full and pollution full environment, it's quite easy to be affected by some kind of chronic pain. A regular exercise can change our lives drastically.
A routine exercise can improve your condition as when you indulge yourself in this physical activity your brain starts getting signal of less pain by improving your mood and by letting you fresh and healthy.
Exercise practice vary from one patient to another as the kind of disease a patient is suffering from will decide what regular physical activity will be fruitful for him or her. Like a heart patient will do a different exercise than a diabetes patient. For best result, it is advised to ask your doctor regarding your regular exercise practice.
Control on Stress Level: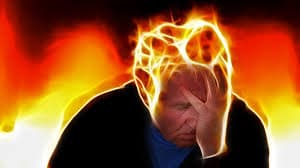 Stress gives birth to many mental diseases like depression, anxiety, anger and many more. Apart from this, the stress gives a push to your existing chronic pain and mind gets signal of your pain continuously. This can leads to your condition in the worst position.
Some healthy practices can get you relief from your stress level and you can control your existing pain as these can change your mood, can change your thoughts and your way to tackle with day to day problems which gives birth to stress.
One can listen to soft music, or stress buster exercises can be practiced. There are many good CDs available in the market which is specially created for coping stress, anxiety and depression. The effectiveness of these practices depends on the person who is using it. It needs to be trusted fully from your mind for its fruitful effects.
Meditation Practice: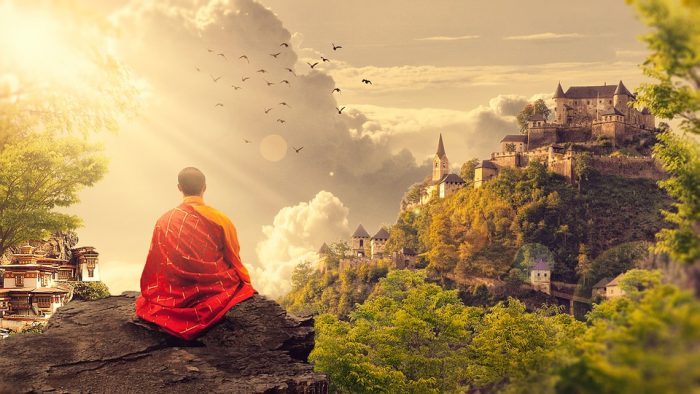 A regular practice of meditation or deep breathing gives a feeling of relaxation to your body and releases the hormones of chronic pain. Make a practice of meditation on every morning or any other fixed time and never make any break in it for a better result. The moment you do meditation your mind moves into a different world which is far from your pain.
When a pain reaches to the chronic level it hampers whole activities of your body, your mind only receives signal of pain and prohibits you not to concentrate on any other day to day work. It's really difficult to live a peaceful life with such kind of the pain in the body.
Results of daily meditation practice are now admired by specialized physicians also and that's why they recommend for this to every next patient. It soothes your mind and releases a feeling of calmness that empowers you and let you enable to fight or cope with any kind of chronic pain existing in your body.
Deep breathing or meditation should be practiced in a calm and peaceful place where there is no any distracting factor exists. You need to give full concentration on your breathe and should stop thinking about the daily chaos of your life for the time being. Regular exercise of this practice will directly give a fair result for the chronic pain of your body.
Chronic Pain Relief Massage: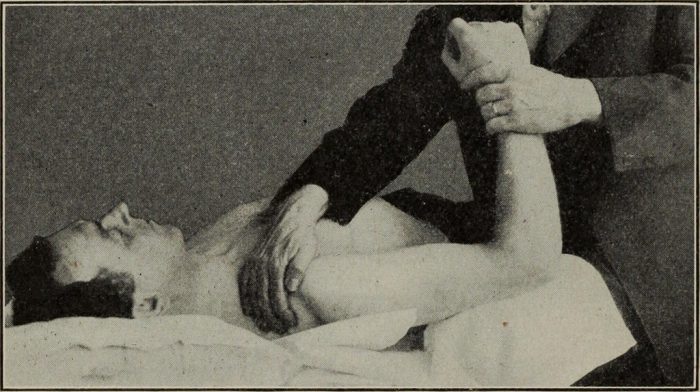 Massage works directly on any type of chronic pain irrespective of the body part it exists. There are many CDs available which shows different massage therapy for different pains.
A healthy massage helps in releasing stress and tension which are one of the reasons for any chronic pain by giving it flame to enhance indirectly. Once the body gets relief out of massage the chronic pain area will automatically start to feel relaxing.
Patient with neck or back pain finds a regular massage activity on the affected area much more fruitful with a comparison to any other pills or medicine for it. There is several effective massage oils are there that works directly on the pain area.
Distraction Therapy: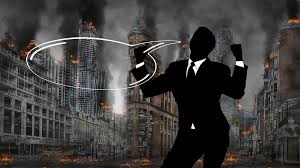 Distraction therapy is one of the most effective ways to cope with chronic pain. In this therapy, the patients are suggested to do something that can distract their mind from the pain. The regular practice of this activity diverts your mind from the pain area.
There are many activities or things where if we put our head in, it will send a signal to our mind of no pain at all. When you concentrate on the pain area the pain becomes much more chronic whereas when you distract yourself in some activities you can realize the feeling of relief and calmness.
Do whatever you like to do as because when you will busy in enjoying your hobbies you will easily become capable of diverting your mind. This is nothing but a psychological effect which results totally depends on the person who is practicing it.
Biofeedback Therapy: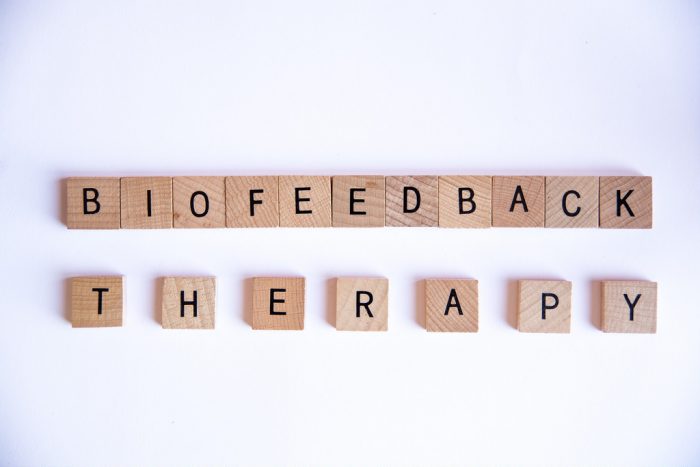 Under Biofeedback therapy, one specialized machine is used by the trainer for releasing muscle pain, heart pain and other functions of the body. The machine will show the success rate as sooner you start responding positively by releasing muscle pain.
In the initial stage, it needs to be practiced every day through the use of the machine for better and faster positive result. After sometimes when you are accustomed to its practice you can exercise it even if there is no machine.
Hypnotization Therapy: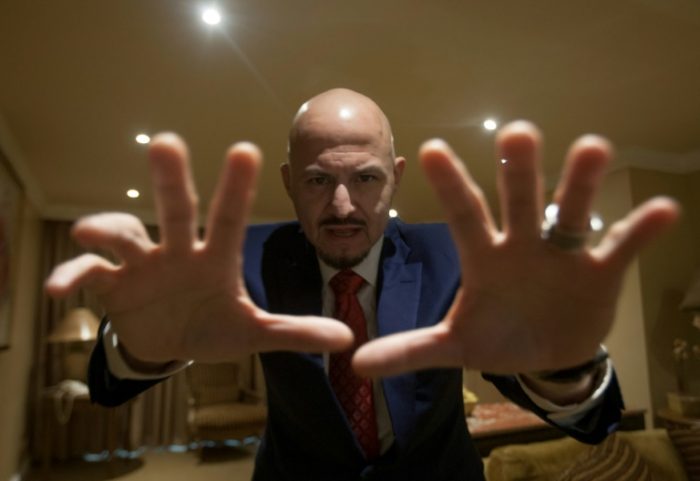 Hypnotization is a psychological effect which changes the status of mind of the person to whom it is applied. It can change your way and level of thinking and can easily distract your mind from the chronic pain you are suffering from currently.
You can be hypnotized by going to a specialized therapist. The therapist will first hypnotize and change your state of mind then he will put his thoughts in you and will change your feeling towards the chronic pain in your body.
Another way of hypnotization therapy is self-hypnotization. Under this, you can hypnotize your mind and your level of thinking towards the brutal pain, which has distracted your life cycle. Once you have distracted your mind from the pain you can easily feel the difference in your condition.
Changes in Behavior: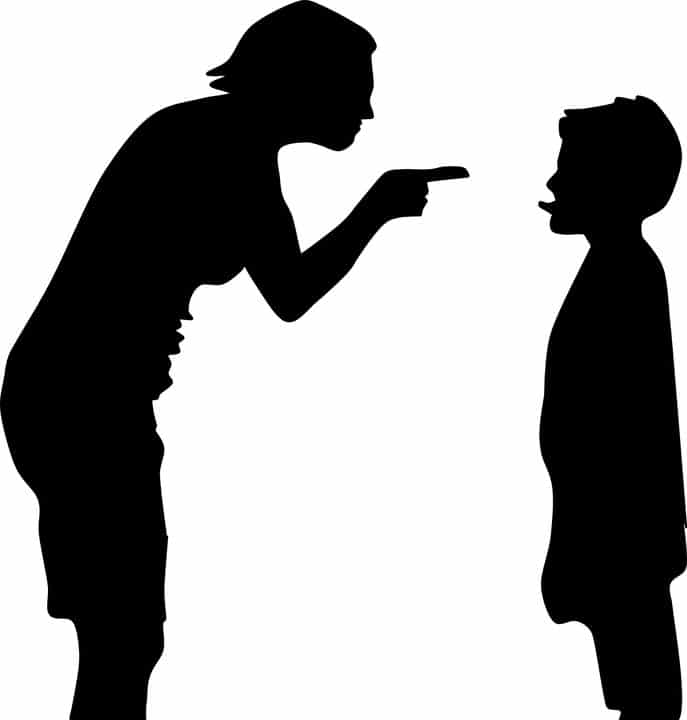 If you go deeply to find out the reason for a chronic pain you will find its whole reason exists in stress. Though chronic pain occurs due to some issues in any of our body part if the pain remains as it is it's really become a stress and obstruct us to live a healthy and normal life.
If you can manage to bring changes in your behavior like a change in your thought or mind to react towards any incident of your life or can concentrate on your daily office or any other professional work you can surely feel changes in the range of your chronic pain after making all these behavioral changes.
It is suggested by many of the psychiatrists to control your thoughts; stress which can further makes you a patient of depression if not controlled initially. It's really become difficult for a patient with depression to cope with any chronic pain.
Mark Changes in Pain: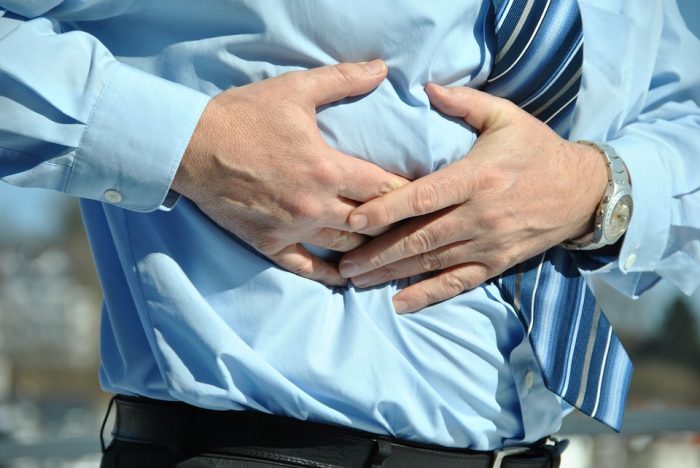 For lifelong relief from your chronic pain it is important to look for a thorough check of your pain status like under what condition it turns from acute to chronic. So mark all the changes you are feeling irrespective of situations in a notebook. This will help you to understand your situation by yourself.
Everyone wants to live a life full of peace and without any health-related issues. But unfortunately, it's very difficult to get such life. Though we cannot avoid a chronic pain completely but yes by changing in some of our days to day activities and marking the reaction of our pain on the different situation will be proved helpful if we can give little bit attention towards recovering from such a brutal pain.
Any kind of chronic pain can be dealt up but for that, it is necessary for us to make ourselves aware of the ways to handle it. Once you learned to manage your pain you are not very far from living a healthy life. Every one of us dreams to live a stress less and tension free life. Happiness is nothing but a state of mind. The same thing will not make one person happy whereas it will be a reason for happiness to another, the same thing is applicable for your chronic pain too.
One can attend some trusted and well-recognized stress buster classes which trains and guide their students to control on their stress, anxiety, and anger which ultimately gives birth to much more complication in the form of depression which becomes really difficult to cope up.
There are several examples of people who have lived their life with a chronic pain but they live happily as they know how to tackle such state of the body. So it can be said with healthy thinking and activities you can easily distract or divert your mind from any cruel and troublesome pain existing in your body.
The overall whole discussion of the ways, how to cope with chronic pain simply depicts that with a change of our way of thinking, control over stress level, regular exercise and meditation are some natural and physical activities that can change your suffering life to a pleasant and peaceful life.