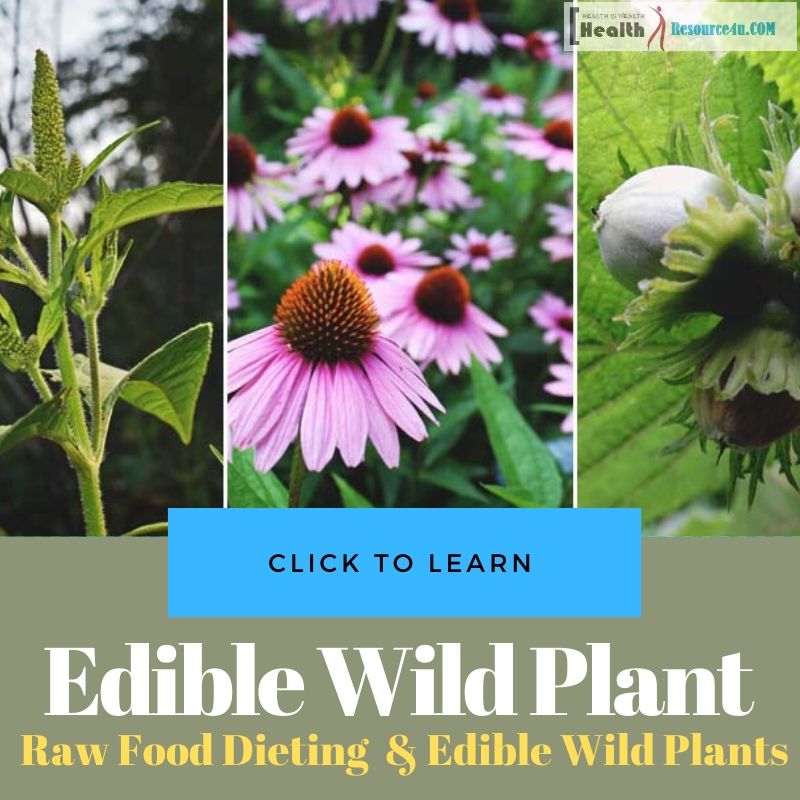 Reading Time: 4 minutes
Not only do certain wild plants allow people stranded in various parts of the world to survive, they also provide an excellent source for raw food to begin a healthy regimen based off what nature has already provided humans.  If you don't have consistent access to the following plants, perhaps you could travel to the locations where they're common and pick a bunch.  Whereas locals probably abhor the 'weeds' you'll be eating, you can definitely take them off their hands with little to no resistance guaranteed.  These raw plants contain proteins and other immune system fighting properties you'll enjoy and they even have funny looks, shapes and sizes.  We're not concerned about that, right?
Top 5 and Best Edible Raw Wild Plant
Wild Asparagus
Although more common to only certain parts of North America and mainland Africa, this asparagus may certainly make your urine not-so-desirable smelling but it does contain Vitamin C, great amounts of potassium, thiamine, niacin, and even a twinge of B6.  Your neighbors will love you if you pull all of these weeds out of the ground and munch them on your back porch while they shrivel at your every chomp.
Cattail
You know those wild looking 'pipe cleaner' plants that stick out near marshes and other areas where water is present?  Yes, they are also an excellent source of raw food when in the forest for the day.  You'll want to concentrate on the main root where it is white as this is where the good stuff is.  The 'pipe cleaner' part, when first in early year development, can be eaten and tastes similar to corn on the cob.
Chicory
On the surface this pretty blue, white and lavender flower looks like something you'd give to your wife.  However, this Midwestern U.S. and European wild flower has some pretty tasty leaves, although you can eat the entire plant as a raw food.  Instead of giving a gift while out in the prairie, give your significant something good to snack on when the day is hot and allow them the blessing of niacin and Vitamin C.
Dandelion
The next time you see your neighbor mowing a field of dandelions, stop them before they get too far; this annoying yellow 'weed' has some of the best sources of Vitamin A and C while offering people a means to cleanse their liver or kidneys.  The entire plant is edible as a raw food and is often times used as a sugar supplement in coffee.  A great starter plant to add to your raw food dietary plans.
Green Seaweed
Never again will you pull seaweed from your boat and toss it back in when you see that you're tossing iron right out of your life.  Green seaweed can be found by combing the waters or around the embankments of lakes and, after you've rinsed it under cold water and let sun dry, can be the source of iron you've been missing all of your life.  Now catch a raw tuna or a catfish, skin it, and have instant sushi to share with your fishing partner.   Bring home plenty to last all winter long, raw food fans.
Raw Food Cures Health Ailments
Food is one of the main sources of energy for our human body and raw foodism is vital to this. We are what we eat, and this statement goes true by many ways. We have also seen the difference in food culture, which has based on geographical area, history, culture and availability of different food items. Even some food cultures are universal, and raw food culture is one of them. Raw food culture has evolved from the concept of getting more food values than cooked food. Raw foods mean organic, uncooked and unprocessed fruits, legumes, vegetables and seeds. There are some strong perceptions about raw foods, which claim these foods as the strongest means to cure health ailments. Raw food does contain strong antioxidants and nutrients. This could be the main reason behind that perception  as well; you can be the final judge.
Let's start digging deep and try to find what can happen when we start taking raw food. It has been proven that raw foods help to eradicate toxic chemicals and toxins from your body. This detoxification process goes completely natural and doesn't cause taking out quick cash loans when we have started taking raw food into our bodies. This natural detoxification also has its proven record to enhance the resistance capability inside our body. People who have started taking raw food to supplement their diets have also experienced a sparkling effect in their energy level. These are some logical resonances which let us consider raw food as the perfect means to cure health ailments long-term
Raw foods come with so many different natural ingredients, which help to develop a natural healing process inside our body. Our body can get more minerals and vitamins with raw food. This has a great impact to bring a significant healing effect on our body. In the other hand, raw food also helps to improve digestion system. An enhanced and improved digestion system also helps our body to cure health ailments. Many people around the world had experienced improved physical condition from chronic heart diseases and cancer after started taking raw foods. Our body can get more natural fiber and water, when we have started taking raw food. Raw foods can also help to cure some other physical conditions like flu, fever, colds etc. People who have suffering from obesity, high cholesterol levels and digestive disorders can also see benefits from raw food consumption such as decreases in those levels.
Raw Food Is A Start
Elements and ingredients inside raw food also help to cure any internal or external infection. Physical injuries can also be healed by raw food elements, as well. Even, fluctuation in blood pressure can be controlled by taking raw food. These are the reasons which confirm that raw foods can cure health ailments no matter what severity you believe they are in.  Obviously, you should always understand the scope of your sickness and make every attempt to exercise properly, get sufficient amounts of sleep and eat the proper diet, albeit raw food or deciding to cook it.  We just have seen, through both personal and testimonial experience, how raw food diets make a profound impact on your health and getting through your health-related issues.