Stress Relief on A Shoestring Budget
Stressed out and nowhere to go? Feeling a massive burnout, but don't want to shell out big bucks to seek professional help? No worries. These stress relief techniques don't cost a fortune.
Now dealing with daily pressures of modern living is not so tough. On the other hand, chronic stress can lead to health risks like heart attacks and clinical depression.
Don't tolerate the stress. Beat it instead with these ways that work just as well without having to break the bank.
Simple, Pocket-Friendly Ways To Beat Stress
Meditation Relieves Tension
Mindfulness meditation is as good as medication according to stress experts. Techniques such as positive guided visual imagery and breathing exercises can help to keep stress at bay.
Free or low cost apps can also be downloaded to guide you through the process. Mindful meditation helps you to stop worrying about the future or getting frazzled by the past.
Money is the last thing you need to meditate. Choose a comfortable corner of your room or the garden. Wear loose clothes and breathe out the tension. You'll feel better in seconds.
Benefits:
Contributes to positive mental health
Yoga: Ultimate Stress-buster
The ancient art of yoga is one of the most affordable stress management techniques. Leaving it out of your daily schedule will cost you peace of mind. So join the yoga group or practice on a mat to relieve stress.
Basic yoga poses require minimal flexibility, so don't let that be a barrier. Free, low priced podcasts or apps can help you learn how to perform the poses called asanas with ease.
Benefits:
Tones the body and improves flexibility
Releases tension from the muscles through movement and position change
Breathing Deeply
Relieving stress does not require complicated techniques. Taking a deep, long breath can reduce stress. Deep breathing helps to control levels of stress as you exhale and calm down.
Use yoga or meditation in conjunction with deep breathing and watch the stress vanish.
Benefits:
Oxygenates the body
Refreshes the mind
Increases relaxation
Drink Black Tea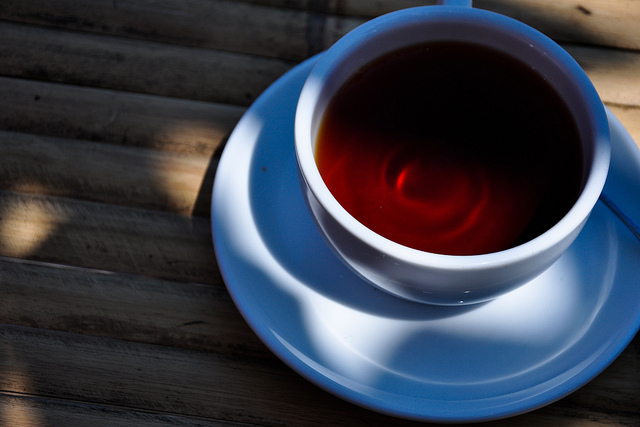 A cup of tea per day can keep the stress away. Regular tea drinkers can benefit from a host of stress relieving properties of this beverage, which flushes toxins out of the body. Drinking a calming cup of tea soothes frayed nerves.
Benefits:
Lowers stress hormone cortisol levels in blood
Initiates calmer mood states and removes toxins from the body
Aromatherapy
Stress relief is one of the many benefits of inhaling positive aromas. Right scents can calm and relax you. Best scents for stress relief include:
Rosemary
Lemon
Peppermint
Benefits:
Lowers anxiety
Enhances mood states
Healthy Snacks
Comfort foods like ice cream and cookies may seem a great idea and indeed, the American Psychological Association estimates that women are more prone to this than men.
Dieters are even more likely than non-dieters to engage in high-fat foods under conditions of severe stress. Rather than falling prey to this, you need to keep some healthy snacks at hand like peanuts or crackers and make sure you binge the right way.
Benefits:
Releases feel-good endorphins that elevate the mood
High on the comfort factor to distract you from the stress
Routine Activities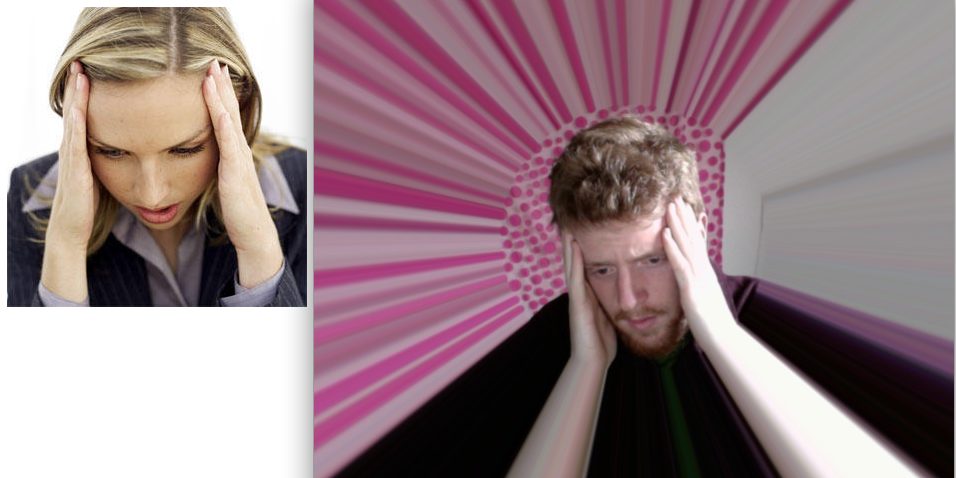 Yes, even vacuuming the room or mowing the lawn has claiming effects. A study reported that repetitive meditation and chanting helped people to cope with a host of conditions from anxiety to insomnia.
Benefits:
Lowers blood pressure
Slows heart rate and breathing
Helps to ward off negative thoughts
Music Uplifts the Mood
As per recent studies, slow or meditative music can soothe you and calm you down. Music has numerous other benefits too, such as cooling down frayed nerves and entertaining the mind.
Benefits
Lowers heart rate and blood pressure
Increases calm-inducing neurotransmitters like serotonin in the brain
Swim to Beat Stress
A study also found that floating in water leaves stressed out people less tense and depressed. It increases the relaxation response of the body.
Benefits:
Lowers stress hormone cortisol
Counters adrenalin
Strike a Work-Life Balance
Working from home? Or does a barrage of emails and messages make sure your job does not stay in the office? Then you need to reduce stress levels by balancing the demands of the office with domestic duties and responsibilities.
Make sure you get some downtime rather than getting stressed out by cell phones and pagers. Try and limit your cell phone usage to work hours and only make exceptions in the case of emergencies.
Benefits:
Lowered stress levels
Increased capacity to cope with stressors
Use Good Stress Coping Tactics
Talking it out with someone or reconnecting with your resilient side can make a world of a difference to your ability to cope with stressors. Worrying less and doing more is the key to coping with stress. Keep your focus on real issues and not imaginary ones to automatically reduce stress overload.
Keeping a diary or talking to a support group is not costly at all and it can keep you stress-free too. A study published in the American Medical Association found stress sensitive people who wrote at length about their worries indicated fewer episodes of illness.
Work Out Daily
Working out every day is a great way to beat stress. Subjects in a study who found relief from anxiety and showed favourable brain activity were more likely to exercise regularly. From the gym to the trails, stretching and walking around can also relieve stress. The best part? It's free!
Benefits:
Lower stress hormones
Release of feel good hormone endorphin
Better physical and mental health
Conclusion
Lowering stress is easy. Keeping it that way is also simple if you have the dedication and commitment(even if you lack money). Staying stress-free is not an expensive process.
It just requires a little bit of ingenuity and creativity. Stress is a state of mind, tension is its physical manifestation. But these effective stress busters make for an easier life and greater peace of mind, without lightening the wallet!