Cash for Kidneys: Underground Organ Transplant Racket in India
In India, close to 200,000 patients are in need for kidneys. Approximately 3 percent of the demand is met according to estimates by Mohan Foundation, a Chennai-based NPO working in the field of organ donation. For those who can afford a transplant, finding a donor is very hard.
As per law, only those related to the person in need are permitted to donate and this shrinks the number of donors considerably.
A demand and supply problem exist whereby around 15,000 patients 200,000 can afford treatment and close to half of these can afford transplants. This gap between supply and demand is responsible for the illegal underground organ transplant market in India.
Missing Children's Organs Harvested?
According to the Bachpan Bachao Andolan, an NGO under Nobel Peace Prize winner Kailash Satyarthi, while trying to locate missing children, many times dead bodies of children were found with vital organs missing. Rather than accepting it as a case of kidnapping and murder against unknown people, a thorough investigation is needed if organs are found missing. The legal system needs to be reformed in this respect.
Organs for Sale: An Illegal Trade
Courtesy Flickr
While some cases have people donating their kidneys or other organs for money, there are many cases where organs are removed without the consent or the ready permission of the person.
The irony is that demand for organs could be met if the nation taps into a campaign to promote organ donation. According to a study in 2013, of the 205 patients brain dead at AIIMS Trauma Centre, 10 became potential organ donors. With a lack of willingness to donate, illegal trade in organs has become lucrative for criminals.
Media has documented many cases of illegal organ removal and transplant. A case in 2007 was of an illegal kidney racket involving fishermen who lost jobs after the tsunami in the Indian Ocean.
Another shocking case was a black market organ transplant ring which had been harvesting kidneys from labourers and selling them to foreigners desperate for a transplant in the tony locale of Gurgaon, a business centre close to the capital city.
This decade-long underground organ transplant ring was thriving for over 10 years and involved as many as 8 Indian states. Doctors in the block market transplanted as many as 500 kidneys illegally.
The consequences of underground organ transplant market thriving are deadly. It actually is murder. Consider a massive transplant ring in Punjab uncovered in 2003 whereby 30 of the donors who were poor illiterate workers promised money for their organs died despite the assurance of excellent post-operation medical care.
Incredible Imbalance between Demand and Supply of Legal Organs
The Indian government banned the sale of kidneys for commercial profits in the 1990s and indicated a jail term of up to five years yet legal organ donations remain rare in India.
Despite celebs like cricketer Anil Kumble and Bollywood actress Aishwariya Rai promising to donate their eyes when they die, a study in 2003 found that rural and illiterate people had very little knowledge of eye donation with only 20 percent knowing about corneal transplantation and 4.34 percent of them knowing when to donate their eyes.
Poverty and illiteracy also fuel the underground organ transplantation system. National Human Rights Commission has indicated that lack of education makes people vulnerable to the kidney racketeers. The Associated Press also reported that donors were brought to clinics and forced to undergo operations at gunpoint.
The Global Picture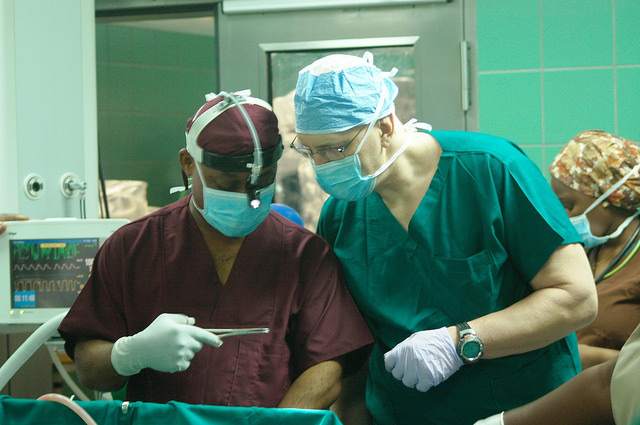 According to the World Health Organisation, organ trafficking is thriving across the world. Whether transplantations are commercial resulting in profit or occur outside of the national medical system, organ trafficking in 2007 accounted for 5-10 percent of kidney transplants annually across the globe. Every year, the WHO estimates that around 2000 Indians sell a kidney.
A Growing Problem Across Global Shores
In developed countries like the United States, the average weight of 4.5 years for a kidney transplant is normal.
Only 16,500 kidneys were transplanted in 2012, when the waiting list comprised 95,000 Americans.
In 2002, statistics indicate that 54,000 people were on the waiting list and average weight was 2.9 years
The first successful kidney transplant was performed in 1954. During the 70s. organ transplantation took off after the development of immunosuppressive medicine that prevents rejection of organs that are transplanted. Reduced life expectancy and the massive cost of dialysis for patients means kidneys are in demand in the black market.
Even a change in organ donation laws with implied consent approach in countries like Argentina, Chile, Brazil, and Austria has failed to increase the number of transplant surgeries. Iran, on the other hand, allows open purchase and sale of kidneys by living donors.
Singapore and Australia have also introduced limited payment to live donors giving them compensation for time lost from work for the donation.
The poor may be likely to wait for kidneys or sell their organs, but the rich in India and the world arrange for transplants in the underground sector. Some even manage to push their way forward by being residence in numerous state.
Human trafficking has a new and sinister dimension added to it with organ transplants on the rise in the underground market. With illegal migrants and poor persons from deprived countries fleeing to the developed world for a better job or more prospects, the poor are the ones that fall prey to the illegal organ donation racket.
Creating laws to protect them are a must, if the underground organ transplant market has to be busted.
Combating Illegal Trade in Organs in India and the World
VHAI estimates that 1000s of Indians sell their kidneys each year. India's underground organ transplant market is growing, according to a report by WHO.