The third and final trimester is an eventful one. Preparing for your new baby is an exciting albeit challenging experience. Now is the time to have fun to stock baby clothes and equipment, while coping with your growing bump. The baby's arrival is an event you have been waiting for and now it is finally here. Tick off each item on the list or use it as a guide and work out your to-do list to handle all those tasks in your third trimester.
Your Third Trimester Pregnancy Checklist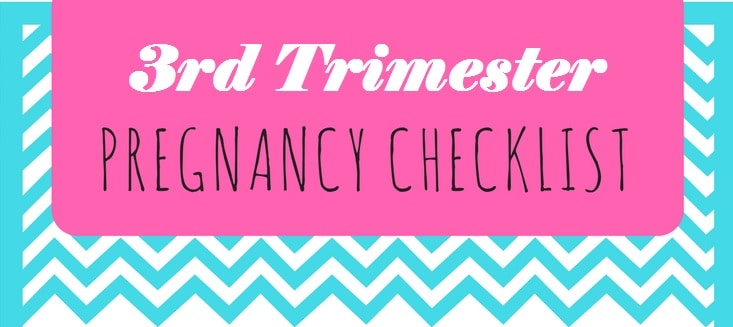 #1 Track Your Baby's Movements
Pay a lot of attention to the baby's kicks, rolls, and twitches and let your midwife or doctor know if there has been a decrease in movement. Fewer movements may indicate that there is a problem, and you may have to test to check your child's condition and ascertain if everything is fine. Testing is needed to check on the baby's condition. The healthcare provider can recommend the time each day is spent counting the baby's kicks – find out how many baby's kicks can be recorded within the certain stipulated period of time.
#2 Acquire Knowledge About Third-Trimester Visits and Prenatal Tests
One needs a checkup twice a week from 28 to 36 weeks, and then make the transition to one visit per week until the delivery date. As the due date approaches, it is vital that you and your provider monitor your pregnancy effectively. You may have to undergo regular physical exams, discussions regarding birth and late prenatal tests.
#3 Add More Classes To Your List
Along with a childbirth class, you need to consider classes on baby care, infant CPR and breastfeeding. Many hospitals offer training for these and you can also ask providers/childbirth education teachers for important recommendations.
#4 Learn the Right Way To Breastfeed Your Baby

Before your child is born, learn about breastfeeding. Talk to moms who are nursing, check on articles to learn more, and take a breastfeeding class. The more is known about the advantages of nursing, the better it is.
#5 Choose the Right Doctor
Get recommendations for names of pediatricians or family doctors from your prenatal healthcare provider or even known circle of family and friends. You need to ensure the doctor accepts your health insurance, hours worked and an office that is convenient. If one can do so, scheduling F2F interviews with top candidates are important. Remember that your baby will have his or her first doctor's visit shortly after birth.
#6 Learn How to Prepare for Labor and Birth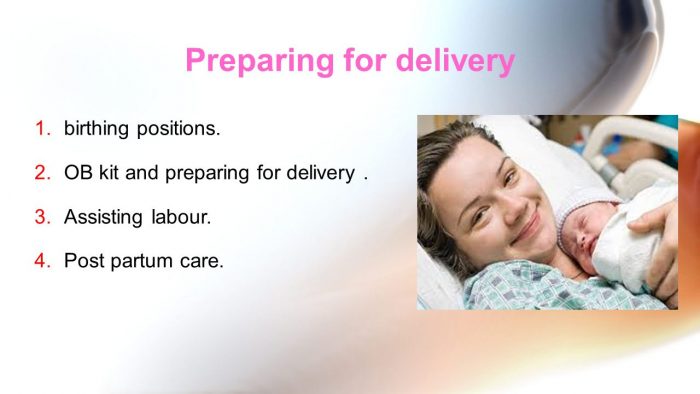 During the third trimester antenatal appointments, the midwife will talk to you about preparing for labor and birth, including how to recognize the first signs of labor and cope with labor pain. The midwife will also measure the bump at every antenatal appointment to check the baby's growth. If the baby needs an extra check on growth, you may also have to go for an ultrasound scan.
If this is your first baby, the midwife may offer a membrane sweep at the forty-week antenatal appointment. In case that does not kickstart the labor, another sweep is offered at 41 weeks and then you can talk about induction with your healthcare provider. If you are not a first-time mother, your midwife will offer the sweep at 41 weeks.
#7 Be Aware of Pregnancy Symptoms That Should Never Be Ignored
Pre-eclampsia is a pregnancy condition that takes place when the placenta is not functioning effectively. It can take place from 20 weeks of pregnancy but is more likely to develop in the third trimester.
The midwife will have to check for signs of pre-eclampsia when routine antenatal checks take place. Symptoms include massive blood pressure and protein in the urine. Although the tests by a midwife or doctor are the more correct way to check on your condition, you must be aware of the symptoms too. Between pregnancy appointments, watch out for severe headaches, blurring of vision, nausea or vomiting and swollen hands or feet. Calling your doctor or midwife the minute you notice these symptoms is important.
#8 Get Plenty of Nutrition
Eating well at this pregnancy stage is important for not just maternal, but baby's health too. Try to consume plenty of iron-rich food that makes red blood cells. Your baby will also need iron stores from the body so that he/she does not run short. So, you need to watch out for anemia. Boost iron intake by consuming meals with iron sources.
This includes lean meat, leafy greens, fortified cereals, and even orange juice.
#9 Take Time For Stretching
This is a good time to learn how to stretch and loosen up the body for the birth of the baby. The third trimester is the time to stretch lightly to help ease pregnancy pains and aches. Even the occasional movement can ward off pregnancy issues like leg cramps. It is important to keep moving and stretching.
#10 Massage Your Baby Bump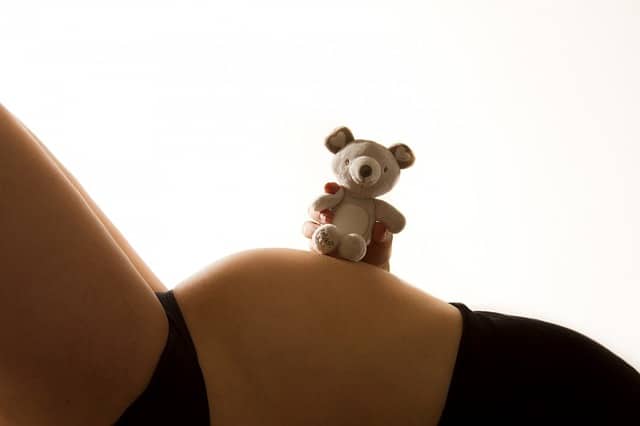 As the bump grows, one may spend time getting to know the unborn baby. It is safe for you or your partner to lightly massage the bump. Use gentle strokes that move lightly over the body.
#11 Put Your Baby's Furniture Together
This is the ideal job for a partner or friend who wants to help. Costs and buggies can be a tough thing to put together, after the birth. Getting started right now, when you have the time and support, will surely benefit you.
#12 Communicate With Your Child
Your baby can hear your voice. Talking to he or she is a wonderful way to work on the bonding. If having a talk with your baby this way is hard, make it easier by reading a book, newspaper or magazine aloud.
#13 Learn About Labor Stages
It is tough to know what the experience of labor will be like or how long it will be. But learning what may happen can help in inducing a sense of control when the time comes.
#14 Prepare Your Birth Plan
A birth plan is essential to communicate your wishes to the doctor and medical staff looking after you during labor. It informs them about the kind of labor and birth one is likely to have, what one wants to happen and what they want to avoid.
#15 Learn About Contractions
Just in the middle of your pregnancy, you may feel the womb muscles tighten across time. The contractions (also known as Braxton Hicks contractions) is to be monitored in terms of how you feel and how they distinguish you from the real labor.
#16 Prepare For the Arrival of Your Baby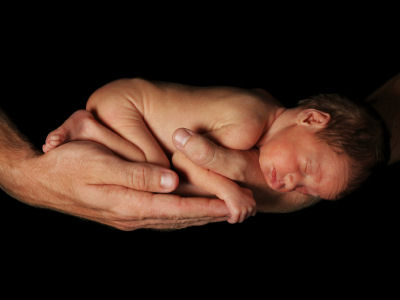 Consider essentials like clothes, bedding and more which your baby will need post the birth. Buy the basics and keep aside cash for more expenses. If you are receiving gifts from friends and family, do remember to wash everything in a non-biological soap solution to prevent the fabric from irritating the newborn's sensitive skin.
#17 Prepare for An Unexpected Birth
Even for those not planning a hospital birth, remember that you may have to go there unexpectedly. So, it is important to get your bag packed before the due date. You can even pack two bags; one for labor and the other hours after the baby is born. Another is for a stay on the postnatal ward.
#18 Get Everything You Need to Sleep Well
For those finding it hard to sleep at night, try investing in excellent pillows to offer support. Tucking a pillow between the knees and some under the tummy before sleeping can also help you to get comfy. Know that sleeping on the side reduces the chances of still-birth.
#19 Stock Up On Household Supplies
You need to make life easier for yourself and stocking up on basic supplies before the birth is a step in that direction. Cook up additional portions of the meal to freeze ahead for the coming weeks.
#20 Install Your Baby's Car Seat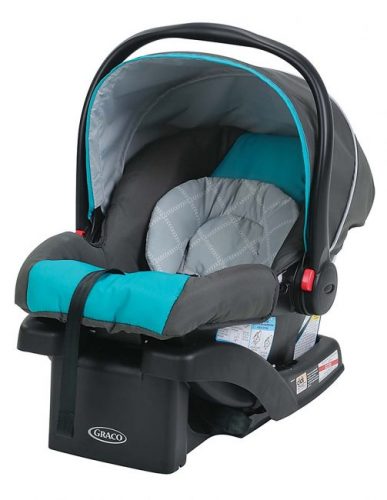 For those having a baby in the hospital and going home by car, putting the child in the car seat is important. Check out all the essential instructions on choosing the right car seat for your baby's weight and age. Check that the car seat is perfectly installed. If it does not fit the car perfectly or is tough to fasten in place, choose another one.
#21 Check Out Your Hospital
Another important point is that for those having a baby in a hospital, the maternity unit needs to be checked out either in person or on the website. Also, check their procedures for early labor.
#22 Avoid a Backache
Your baby bump could very well give you a backache. Try to put less of a pressure on your softened ligaments. Check if you can get a maternity belt for additional support.
#23 Prepare For the Birth
You need to have all the essential numbers saved on your phone from your doctor or midwife to your labor ward or birth center. For those with older children, elderly at home or pets, arrange for someone to take good care of them when the time comes. That way, mothers will be able to focus on oneself and one's baby when labor begins.
#24 Read Up On How to Care For Newborns
The third trimester is the best time to read up on how to take care of your child. Once your baby is born, you may lack the time for reading up. So stock up on good books for newborn care and read all the important information and leave no stone unturned for finding out how to take good care of your baby.
#25 Follow Your Child's Development
Trace the development of your baby weekly. Get a day by day guide too about pregnancy as well as the first year of your baby. Joining the birth club is also important. Chat with moms to be in the same month.
#26 Assemble Your Child's Gear

This is easy with the help of a partner or friend. Cribs, strollers, bassinets etc. can be tricky to put together, especially when there is a lot of sleep deprivation. So make sure you get started immediately. Mobiles, monitors, and swings need batteries so ensure you have enough at hand. For saving money, consider getting rechargeable batteries and a battery charger.
#27 Establish a Safe Place for The Baby To Sleep
Ensure your baby's sleeping space is secure. When you plan to have your baby sleep in a crib or bassinet, make sure basic guidelines are followed to lower chances of SIDS or sudden infant death syndrome.
#28 Learn How to Cope With Labor Pain
There is no single one way to deal with labor pain. Every pregnancy brings its own share of challenges and whether you want to learn about natural labor or pain medication for coping with labor pain, there are many options out there.
#29 Make a Baby Watch List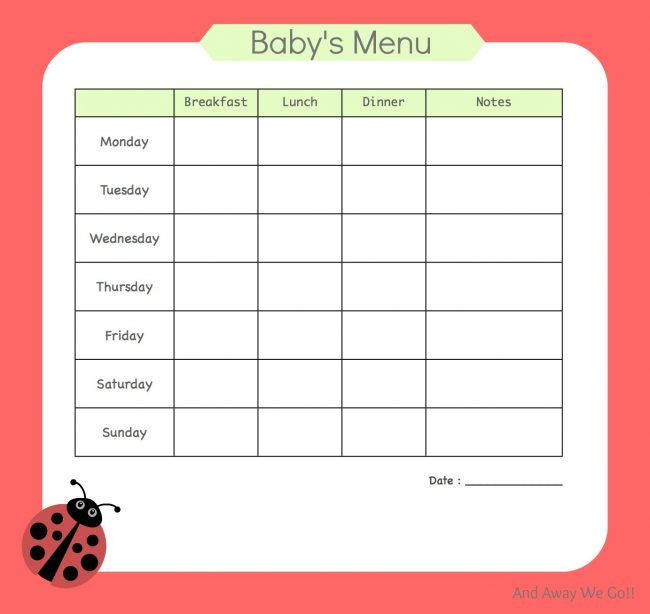 Figuring out how to inform others or explain when the baby arrives is important, too. How one spreads the word is the key here. Some mothers post updates on social media accounts. Others prefer to text, call or email the news. If your friend or partner has to handle it, make a list of numbers or email addresses and pass it on.
#30 Watch Out For Pregnancy Complications
Pregnancy complications pop up in the third trimester as well. This includes premature labor and preeclampsia. Look out for symptoms that warrant a call to the midwife or doctor.
#31 Find Inspiring Baby Names
Check out the name popularity, meanings, and origin. Find the perfect boy or girl names for your little one.
#32 Cope With Pre-Birth Jitters
At the time of late pregnancy, a lot of unknowns make you nervous, such as when labor will start, how it will proceed, the baby's condition and how you will adjust to being a mother. These are normal but nerve-racking and quelling the emotions requires a lot of control. Use techniques for relaxation in childbirth classes. Calming your nerves is easier with meditation and powerful positive visual imagery.
#33 Take Time Off
Towards the close of pregnancy, slow down and save energy for labor day as well as beyond. For those sitting or lying down for a long time, jumping up quickly is not advisable. Blood pools in the legs and the feet causing a temporary and short-term drop in blood pressure. This can induce giddiness when you wake up.
#34 Learn What Your Body is Like Post Birth
Mothers to also need to adjust to their post-birth body. Remember that you gained weight over a period of 9 months, after all. Bouncing back overnight is next to impossible. Be clear about what to expect from your body.
For pregnancy, drinking water regularly is a must. Drink at least eight to ten glasses of water in a day. Staying hydrated is important because this tends to stave off the build-up of toxins. If the glass is 8 ounce, drink at least 10 of these per day plus an additional glass every time you engage in light activity. Women are different so you need to consider if you need more or less. If the urinary secretions are cloudy or dark, you definitely need to drink water.
#36 Try Relaxation Methods
Whether it's guided imagery, deep breathing, relaxation, prenatal yoga, deep breathing or progressive muscle relaxation, staying on an even keel and feeling better is vital.
#37 Make Time for a Walk
A walk of about fifteen to twenty minutes can boost energy levels and fend off exhaustion. Walking is a great exercise for women because it is gentle and it also improves circulation.
#38 Stock Up on Superfoods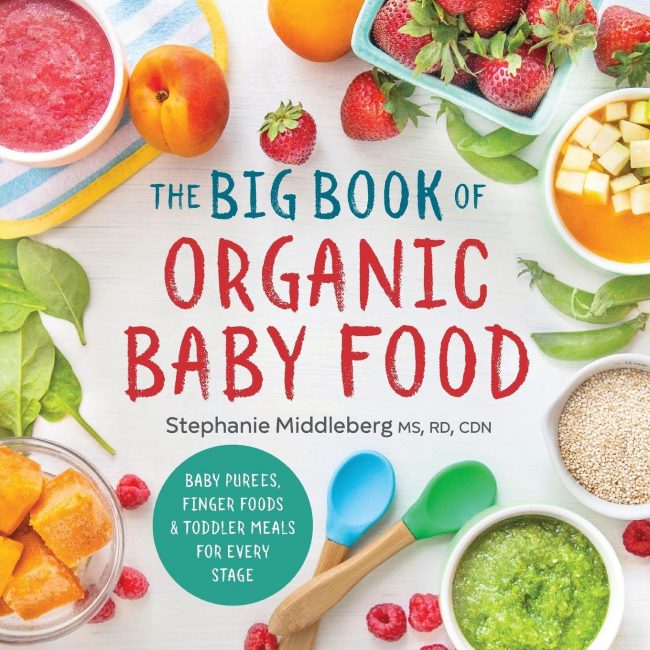 To give a nutritional boost to your body during pregnancy, stock up on colorful fruits and vegetables, including eggs, sweet potatoes, salmon, yogurt, nuts, and beans.
#39 Track Your Health Parameters
This includes your blood pressure and your weight. Your provider will monitor pregnancy weight to ensure you are in the healthy range and gaining at a pace that is appropriate. Use the pregnancy weight gain tool to stay on track too.
#40 Make Time For Friends
Pregnancy can be an emotional roller coaster, so get on to the phone or visit a friend whenever you feel low or dull. Connect with your pals and go out and get a bite to eat.
#41 Record All The Details
Whether it's noting down the directions to and from the hospital, pre-registering to minimize the check-in time at the hospital, visualizing the space when birth is given, and understanding hospital check-ins and triage procedures, everything needs to be taken care of beforehand. Ask questions about hospital procedures post admission and during labor as well.
#42 Download Apps For Pregnancy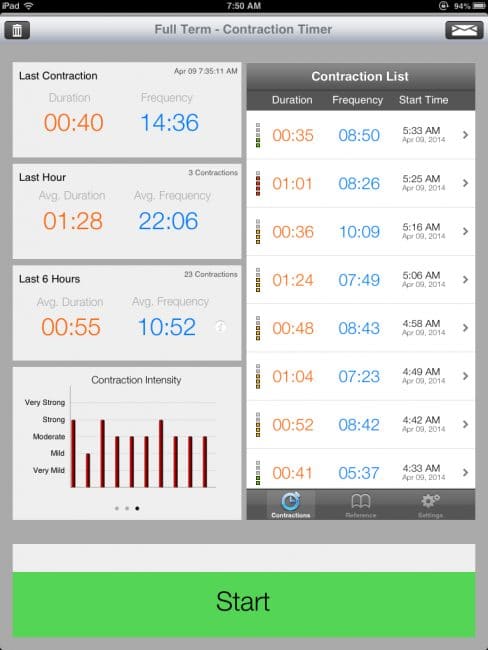 Some apps like the contraction timer app can make timing contractions so simple. Great choices are available out there so that you can harness the power of technology for your pregnancy and childbirth.
#43 Buy Comfortable Clothes for Postpartum
Check out maternity and post birth clothes like nursing bras, nursing tank tops, and soft comfy pants. A postpartum survival toolkit is very essential. This includes getting different types of pads.
#44 Prepare for When The Water Breaks
Always prepare for the possibility of water breaking before labor arrives. Keep a towel and some pads in the trunk. When in labor, use it for the drive to the hospital. For the bed, use a plastic sheet under the mattress protector and sheet.
#45 Attend the Baby Shower
Make sure you arrange for a baby shower to celebrate the coming of your child and the massive changes it will make to your family.
#46 Prepare for the Baby Registry
Post the baby shower, it is essential to see what else is left on the list and purchase items to get what you need. Stores like Target, Amazon and Babies R Us even give discount coupons for this.
#47 Prepare Your Child's Nursery or Baby Corner
Perhaps one of the most interesting aspects of the third trimester is putting together a safe, secure and well-positioned baby corner or nursery in your home.
#48 Plan for Baby Announcements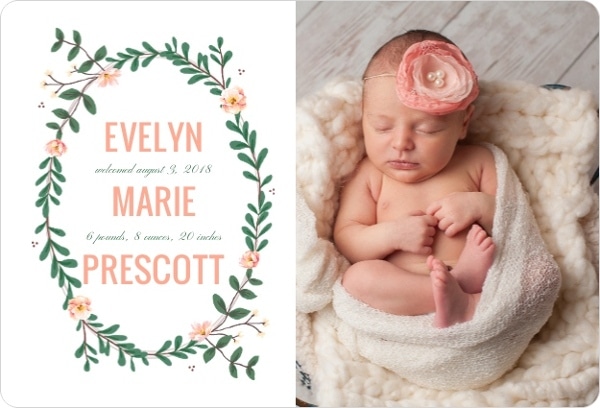 Study how you would like to announce the birth of the baby. Irrespective of which method is there for the announcement, choose the medium that suits your needs, whether it's social media, email, phone or text mail.
#49 Stock the Pantry and Freezer
Cook freezer meals for the postpartum period. You can even stock the pantry with the essential items that are required. Make sure you stock up on nutritious foods for yourself and also have all the supplies you need for your baby.
#50 Baby Proof Your Home and Car
Babies require additional care and must never be left alone unattended. Take care of where you place the baby's crib and whether it is safely positioned. Your child needs you in the beginning years more than ever. Baby-proof your home, check all the sockets are child-proof and clean up your vehicle, so that the surfaces are safe and comfortable for your child, apart from installing the car seat.
Conclusion
Your little one is your precious bundle of joy. Take care of your baby and your health, so that you have an enjoyable pregnancy and postpartum period, where you can revel with pride in being a new mother. Motherhood is one of the most rewarding experiences life has to offer you. Make the most of it!