ADHD is a very serious mental disorder that begins when the person is just a small child. This condition can literally change the manner in which a person thinks, behaves and actually feels.
Of course being a child, there will be times when they will be disruptive and not pay attention but for those children that have ADHD this will be a constant occurrence and a condition that parents will have to get used to.
Research has been conducted to try and find out what percentage of the population actually suffer from having ADHD and it was found that it is close to 5%. There are many research studies which show that this condition is far more common in boys than it is in girls, almost 4 times more likely.
Some children that have ADHD will find that many of the symptoms that are associated with it disappear as they get older. But for most the condition continues well on into their adulthood.
The biggest issues that surround a person that has ADHD is the fact that they are unable to concentrate on any one thing for too long. They constantly have the urge to move about. These children are often times really intelligent but because of their lack of ability to concentrate, will often do very poorly at school.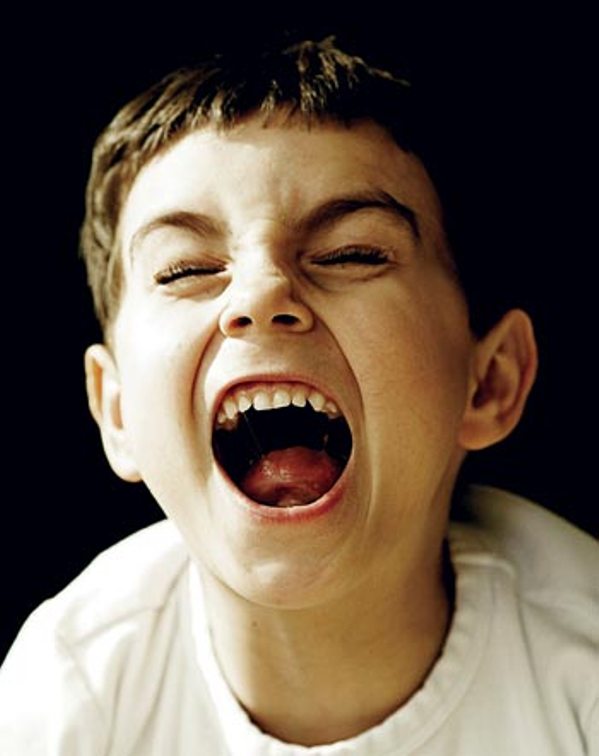 Image Source: –trendsupdates.com
They will usually cause a lot of problems both at home and at school.
Here are some of the symptoms toddlers with ADHD experience:
– Always feel restless, can't stop crying, and can never get a good night's sleep
– Makes constant tantrums when given food
– Always feels thirsty
– Always crying, and causing temper tantrums
ADHD symptoms in older children:
– Can't concentrate on any given task for long
– Hyperactive, always have the energy to move about
 -Can't stop to think about things before doing them
– Constantly feeling fearless therefore taking dangerous risks
– Don't have good coordination
– Has really bad short term memory
– Strong rigid personality, not willing to compromise
– Don't have good self esteem
– Can't sleep well or eat properly
– Intelligent but does poorly at school
Of course every case of ADHD will be different and some children will be more severe than others.
Symptoms of ADHD:
The reality is that trying to seek out symptoms of ADHD in children can be a hard thing to do.
The people that have children who have ADHD will know on some level that something is not right, because their children will not be acting and behaving as the other kids.
There are actually many different types of ADHD that you need to be aware of before you can actually diagnose somebody.
The two main symptoms that are related to the condition are actually inattentiveness and hyperactivity. The other lesser known one is the person being rather impulsive.
When I say inattentiveness I simply mean that the person in question just doesn't actually pay much attention to things.
There are many cases where the person who has ADHD will be super hyperactive and full of energy all the time but will not be impulsive. Then of course the opposite also occurs.
There are also people out there that may just have one of these symptoms. So to make things easier I will go through each of the symptoms and describe them in a little more detail:
The symptoms of those that are inattentive:
When I refer to inattentive children I don't mean that they can't focus. Often times they are really good at focusing.
But it usually means that they will only pay attention and focus on things that really and truly interest them. When these people are given boring tasks that they couldn't care less about they will not pay attention for very long.
Those symptoms of those that are hyperactive:
Of course who doesn't know when a child is hyperactive?
Every single child out there is going to be hyperactive at times. So to distinguish between what is normal and what is related to ADHD, we need to look at the symptoms much more closely.
Those that are hyperactive will:
– Struggle to stay in one place for any long period of time. They will constantly fidget and refuse to stay in one place.
– They will constantly be running around, and climbing furniture.
– Constantly talking regardless of whether or not a person is there to listen.
– Refuses to sit down and play quietly. Of course normal children will often sit down and just do things quietly by themselves but this is rarely the case when it comes to ADHD hyperactive children.
– Always causing temper tantrums and screaming about nothing important.
The symptoms of those that are impulsive:
Often times the symptoms experienced by a person who has ADHD will flow into each other.
Those that happen to be impulsive will:
– Constantly interrupt other people when they are talking or playing
– Will try to dominate every situation that they are in
– If frustrated will cause temper tantrums
– Will never try to think through things but will instead guess and react to things as they happen to them
– Will not be able to hold a simple conversation with other people for long
Treatments of ADHD:
When it comes to treating those people that have ADHD you literally have two options. One is to use medical drugs or the other is to use alternative medicine for ADHD.
Common drugs that are used to treat ADHD include things like Concerta, Dexedrine, and Adderall.
Depending on how serious your condition with ADHD your doctor will prescribe you are dosage that is relevant to you. It may be short term or long term.
Your doctor will then continue to monitor your progress and see whether you require a higher dosage or if you can stop where you are at.
The best thing to do if you feel you have ADHD is to consult the advice of your doctor, because they will be able to recommend the best medication and how to move forward.
There are some side effects that may effect different children depending on the circumstance in question and this is exactly why it is essential that you work with your doctor when you do take medication that is prescribed to you.
Side effects that a person may experience may include things like weight loss, changes in appetite, insomnia and even nervous tics.
2. Alternative ADHD Treatments
Other forms of treatment which don't involve taking medication include things like the patient undergoing behavioral therapy and special education plus personal one to one tutoring.
Self help books are also a source of treatment that an individual may use to cure ADHD.
The best treatment really depends on the individual circumstance and the place to start would be to seek out the advice of your local doctor.
This is a guest post by Thomas Mullet from Mulletxhr.com. If you are also interest to write for HealthResource4u, Please check our guest posting guidelines at write for us.