As a skincare buff, you probably already know that Dead Sea salt is a popular skincare ingredient. The Dead Sea itself is famed for its ability to heal various ailments, attracting visitors from all over the world. The salt contains more than 20 minerals including calcium, magnesium, iodine, zinc, potassium, and sodium. These minerals enrich the ingredient with therapeutic properties that do wonders for your skin without the use of harmful chemicals. So if you're looking for a natural and effective skincare solution, this could just be the thing.
Source: Pixabay
You've heard or read about the latest skincare treatments claiming to deliver the ultimate results. But when you tried it for yourself, the results weren't that impressive. Dead Sea salt isn't like that. Let's take a look at some of the top benefits of Dead Sea salt for your skin, so you can understand exactly how you can benefit from the ingredient:
#1. For General Skin Conditioning

The skin is the most vulnerable part of our body, meaning that prolonged exposure to the elements can take a huge toll on it. If you're on the verge of giving up your search for the perfect skincare solution to condition your skin, Dead Sea salt may be the perfect choice for you. The minerals present in this salt can help rejuvenate the skin naturally without the use of harsh chemicals that can further damage the skin. Topical application of this ingredient can soothe the skin and maintain the moisture balance of the skin.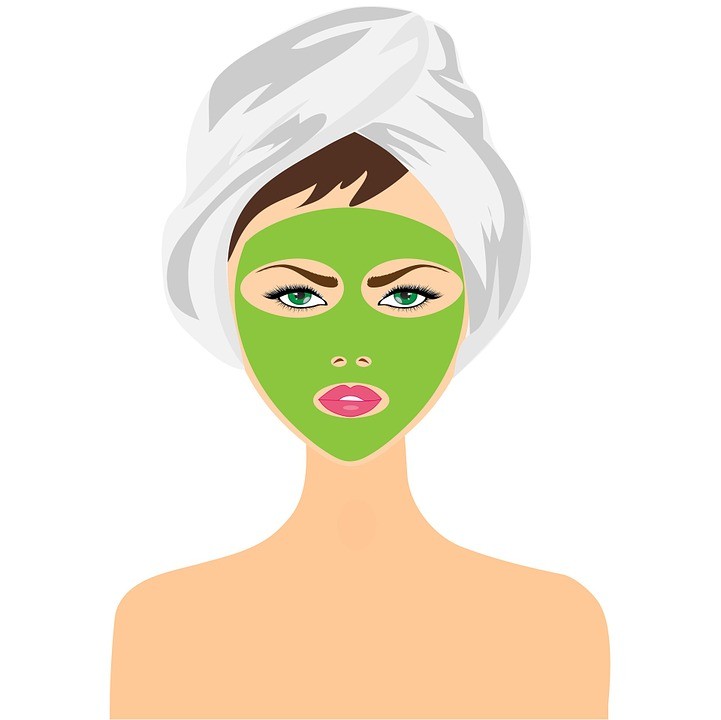 Source: Pixabay
The calcium present in Dead Sea salt has the ability to clean pores, so that dirt, grime, and oil do not clog them up. This makes it the perfect addition to your daily skincare regime especially if your skin is often exposed to the elements. Additionally, it can even protect the skin from windburn and sunburn due to its zinc content. So this ingredient contains properties for maintaining fresh and healthy skin without the use of harmful and invasive treatments.
#2. For Treating Skin Allergies
Most of us would have experienced some sort of allergic reactions like hives, sores, itches, and rashes. Not only do these symptoms completely alter our looks, they are also incredibly uncomfortable. Dead Sea salt has the ability to relieve such skin allergies due to its high bromide and magnesium content. These minerals have cleansing and detoxification properties, which are essential for treating allergies.
While allergies are often treated with medication and topical ointments, many people prefer to use natural remedies. The problem is that a lot of popularly-used natural remedies aren't necessarily effective. So Dead Sea salt addresses that concern as an allergy remedy that is not only effective but also available naturally. The next time you have an allergic reaction, you could try applying some of it on your skin. For the more intense break-outs, you can simply soak in a bath containing some Dead Sea salts to treat it naturally.
#3. For Treating Common Skin Disorders

Dead Sea salt is also known to alleviate the symptoms of common skin disorders including acne, dandruff, eczema, dermatitis, and psoriasis. Sometimes you end up with a bright red pimple on your face just before an important date. Maybe you regularly have to deal with white flakes on your scalp that sometimes fall down to your shirt. You might even have tried to cure the cracked and dry skin on your arms and feet using thick creams that have minimal effect.
All of these issues can be dealt with by using Dead Sea salt. The sulfur content of this natural skincare product can act as an effective cleanser that prevents your pores from clogging. This, in turn, prevents acne to a significant extent. With the ability to maintain the moisture balance of your skin, it also treats dry skin caused by eczema and dermatitis. Occasionally soaking in a bath containing Dead Sea salt is recommended to treat the common skin disorders outlined earlier.
#4. To Alleviate the Symptoms of Aging
Wrinkles and loose skin are some of the most common issues people struggle with among other signs of aging. Everyone wants to have healthy, youthful skin but that's not always possible as the years catch up with us. Some people may even go so far as to undergo invasive treatments to prevent or reduce wrinkles. However, Botox and Dysport may not necessarily be the best solutions for your wrinkles.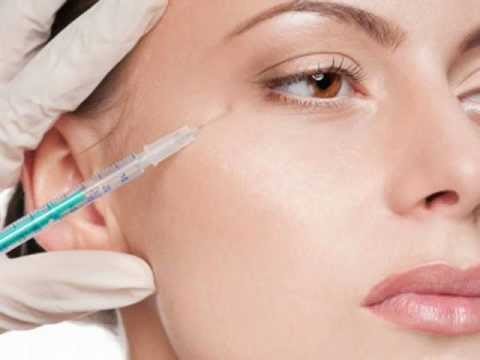 Source: YouTube
The fact of the matter is that you're only wasting thousands of dollars on treatments that are only effective for a short period of time and may even cause harm to your skin and your overall health. Dead Sea salt is a natural solution to alleviate some of the popular symptoms of aging. With its ability to moisturize, nourish, detoxify, and soften your skin; it can immensely contribute to younger-looking skin that is also naturally healthy.
Combined with a healthy lifestyle and regular intake of the right anti-aging supplements, Dead Sea salt could help you tackle existing signs of aging on your skin. In the long run, you could also delay the appearance of aging symptoms and preserve your skin in its most youthful state.
#5. To Reduce Cellulite
Many of us struggle with that "cottage cheese" effect especially around our thighs and buttocks. Although this isn't necessarily a skin issue, it does show up on our skin and can affect the overall look of our body. Dieting and exercising are the best solutions for ridding your body of cellulite. At the same time, bathing in Dead Sea salt can also speed up the process and work from the inside out to detoxify your body while smoothening and tightening your skin.
In addition to all these benefits for the skin, Dead Sea salt has a multitude of ways to heal your body. From hair loss and insomnia to stress and rheumatologic conditions, this natural treatment has proven to be highly effective for overall health. So instead of opting for invasive and expensive treatment options, it may be better to use more natural and cost-effective solutions such as Dead Sea salt.