Millions of people are afflicted with eczema and unfortunately there is no cure for this skin condition. Symptoms of this common skin disease include itchiness, dryness, redness and inflammation of the affected area. A good skin moisturizer for eczema will help treat these symptoms and will bring relief. Having proper skincare will ease out irritations and complications from this condition and using a specific moisturizer will help in controlling dryness while providing good hydration.
Most people think that dry skin is caused by lack of oil but the real reason for this is the lack of moisture or the inability of the skin to hold onto water. Regular bathing and proper moisturizing are the keys to help alleviate eczema symptoms.
Benefits of Using the Best Skin Lotions for Eczema
Finding the right moisturizer for eczema is like a needle on a hay stack since there are so many choices out there that claim to heal and treat dry skin. The real challenge in finding the best lotion for eczema is to know the degree of your skin condition. Some people would just require skin hydration while others will need some special treatment that will help with other symptoms associated with eczema.
Moisturizers for eczema in general will help provide moisture then seal it on the top layer of the skin preventing dryness that usually lead to itchiness, flaky skin and irritations.
Here are the reasons why you should get the best moisturizers for eczema:
Medical experts suggested that good moisturizers for eczema are capable of providing soothing relief that would address itchiness and irritations.
These moisturizers will help in locking in moisture onto the skin to form a protective barrier that will prevent dryness.
Best skin treatment for eczema such as moisturizers will help prevent dehydration and infection by providing long lasting soothing hydration to the skin.
What to watch out for when choosing the best moisturizers for eczema:
Lotions, ointments and creams for eczema should not trigger any undesirable reactions such as skin rash, redness or itchiness. It is important to choose eczema moisturizers that are fragrance-free and with no other synthetic ingredients such as colorants.
Learn about the two moisturizer key ingredients which are petroleum and ceramides. Fragrance-free petroleum is the least expensive moisturizer available everywhere and has no added preservatives. Petroleum gel is generally safe and would less likely trigger any allergic reactions or irritations. The downside with using petroleum is that it feels very greasy that will feel uncomfortable for most people. Ceramides on the other hand are naturally made from fats that are also found in human skin. This newest moisturizer ingredient can work on the outer skin cellular level facilitating a good barrier for moisture to stay locked in the epidermis while preventing skin damage brought about the symptoms associated with eczema. Although moisturizers with ceramides are a bit expensive, many prefer products with this ingredient due to its added benefits.
Top Rated Skin Moisturizers for Eczema Prone Skin
Cetaphil RestoraDerm Eczema Calming Body Moisturizer

Cetaphil RestoraDerm Eczema Calming Body Moisturizer is especially formulated to treat and soothe atopic skin and other eczema symptoms. One of the best known brands of gentle skincare products, Cetaphil RestoraDerm has an advanced technology that can repair the protective skin barrier while facilitating effective skin hydration. This best moisturizer for eczema prone skin can effectively restore and repair tough skin conditions afflicted by contact dermatitis, atopic dermatitis, extremely dry skin and even cradle cap. Provides long lasting effect, cetaphil restoraderm eczema lotion with ceramides is gentle enough to use for babies as young as 3 months.
Purchase This Product On Amazon
Aveeno Eczema Therapy Moisturizing Cream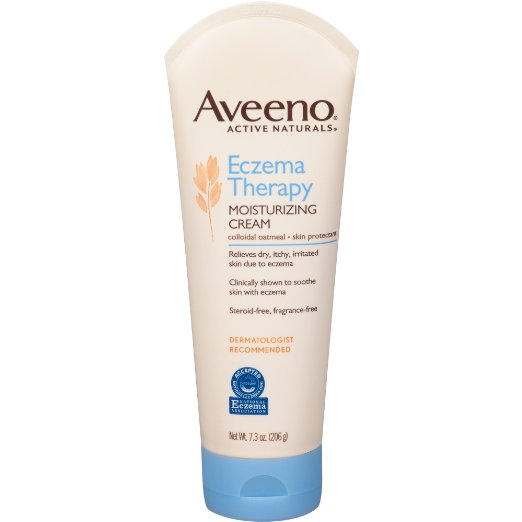 Created by top dermatologists, Aveeno Eczema Therapy Moisturizing Cream boasts a breakthrough ingredient called ceramide which is a natural essential lipid found within the skin barrier that significantly supports and restores the protective function of the skin. Aveeno cream for eczema helps in providing a soothing and calming effect to extra dry and irritated skin. Clinically tested to be mild and gentle which is suitable even for young children and babies.
Purchase This Product On Amazon
Eucerin Daily Replenishing Moisturizing Lotion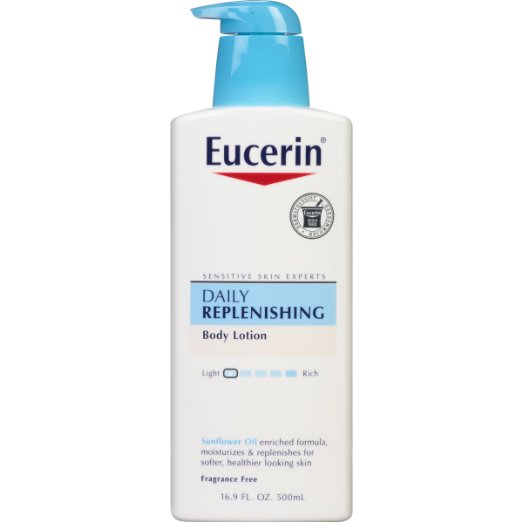 Eucerin Daily Replenishing Moisturizing Lotion is highly recommended by skin experts for people who are suffering from eczema for a long time. This top eczema lotion is formulated with petroleum and natural mineral oil providing good hydration without the risk of irritations. Eucerin daily lotion comes in a thinner consistency that is suitable for very dry and inflamed skin. It is quickly absorb by the skin giving immediate relief.
Purchase This Product On Amazon
Cetaphil Daily Advance Lotion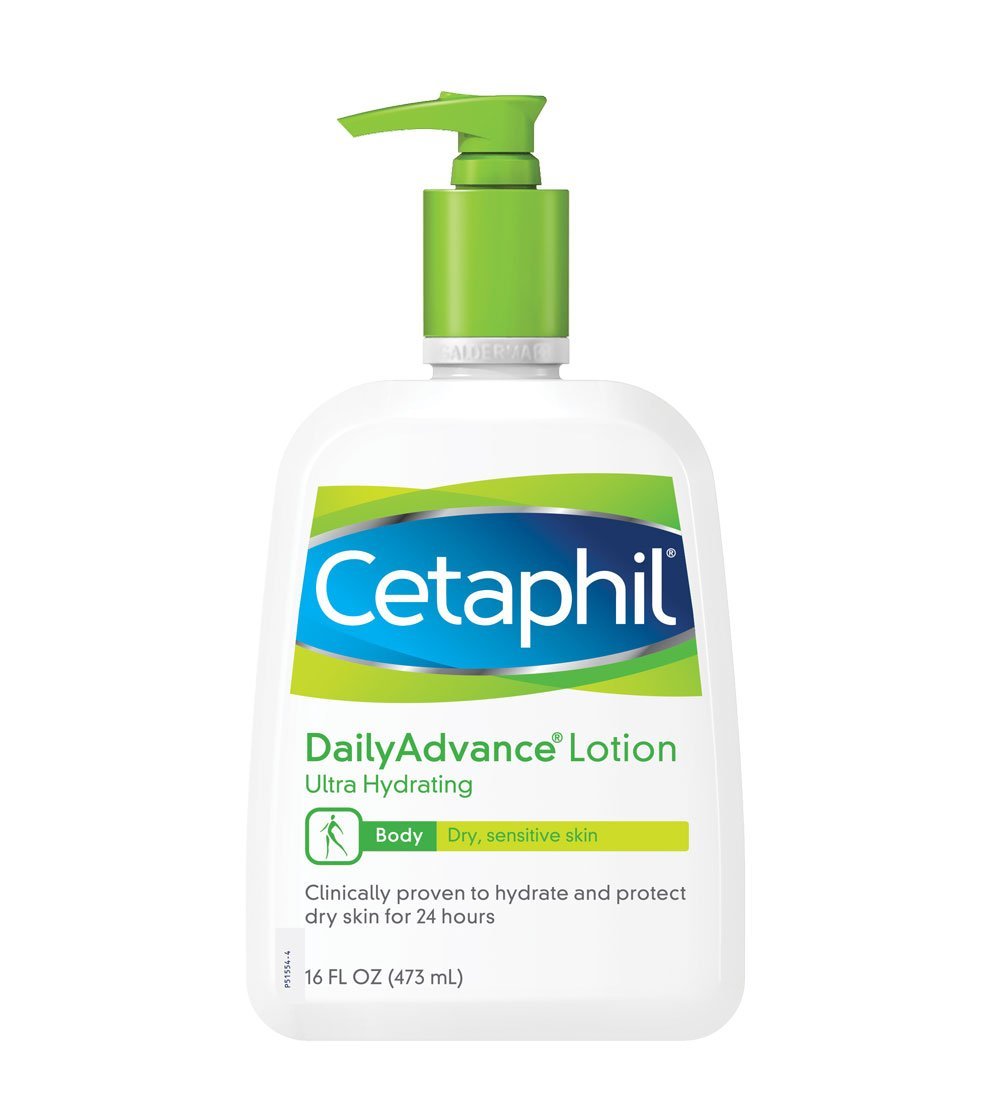 Trusted by many people all over the world, Cetaphil has made a name when it comes to good skin care products. The Cetaphil Daily Advance Lotion is perfect for all-over body use that comes in a consistency that is quickly absorbed by the skin. It will immediately provide hydration by replenishing moisture to dry and sensitive skin providing protection that will last up to 24 hours. With regular use this best lotion for eczema prone skin will make the skin soft and smooth. Has no irritating smell and comes in a non-greasy form perfect for everyday hydration for any family member.
Purchase This Product On Amazon
Neosporin Essentials Eczema Daily Moisturizing Cream

One of the best moisturizers for eczema that promises to restore skin health in just three days, Neosporin Essentials Eczema Daily Moisturizing Cream is highly recommended by skin experts and has the coveted Seal of Acceptance from the National Eczema Association. Clinically proven to provide positive results on skin for people who are suffering from eczema, neosporin cream is free from steroid and has no fragrance.
Purchase This Product On Amazon
CeraVe Healing Ointment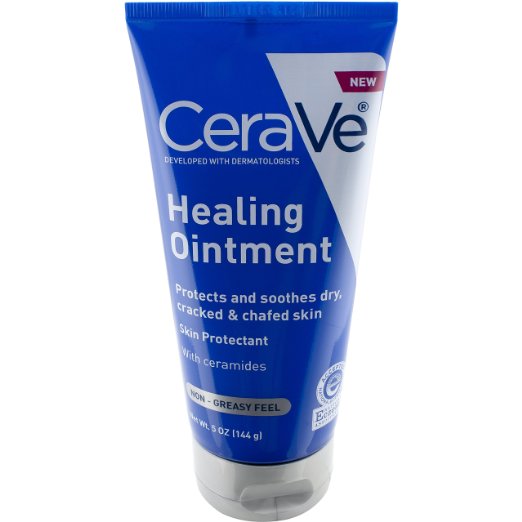 CeraVe Healing Ointment is formulated to provide soothing treatment to very dry skin, diaper rash and even eczema. Manufactured in the U.S. in a gentle formulation with no artificial color and parabens, cerave healing lotion for eczema prone skin is ideal to use on any part of the body particularly on the hands, abdomen, legs and feet. This top selling eczema ointment will keep the skin smooth and soft with regular use.
Purchase This Product On Amazon
Curel Intensive Healing Cream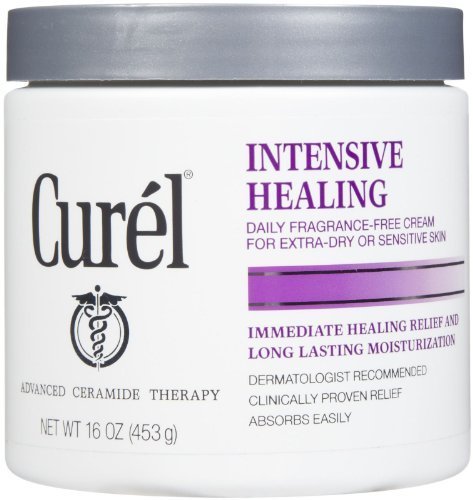 Curel Intensive Healing Cream boasts a formulation that is already proven to provide quick hydration. It comes in a gentle formula that is quickly absorbed; the Intensive moisturization can reach skin deep facilitating healing even on the driest skin. Curel healing lotion for eczema will also treat chafing and chapping due to dry skin preventing irritations and skin infections. Great for daily hydration, curel healing cream is also suitable for children from six months and above.
Purchase This Product On Amazon
Aquaphor Healing Ointment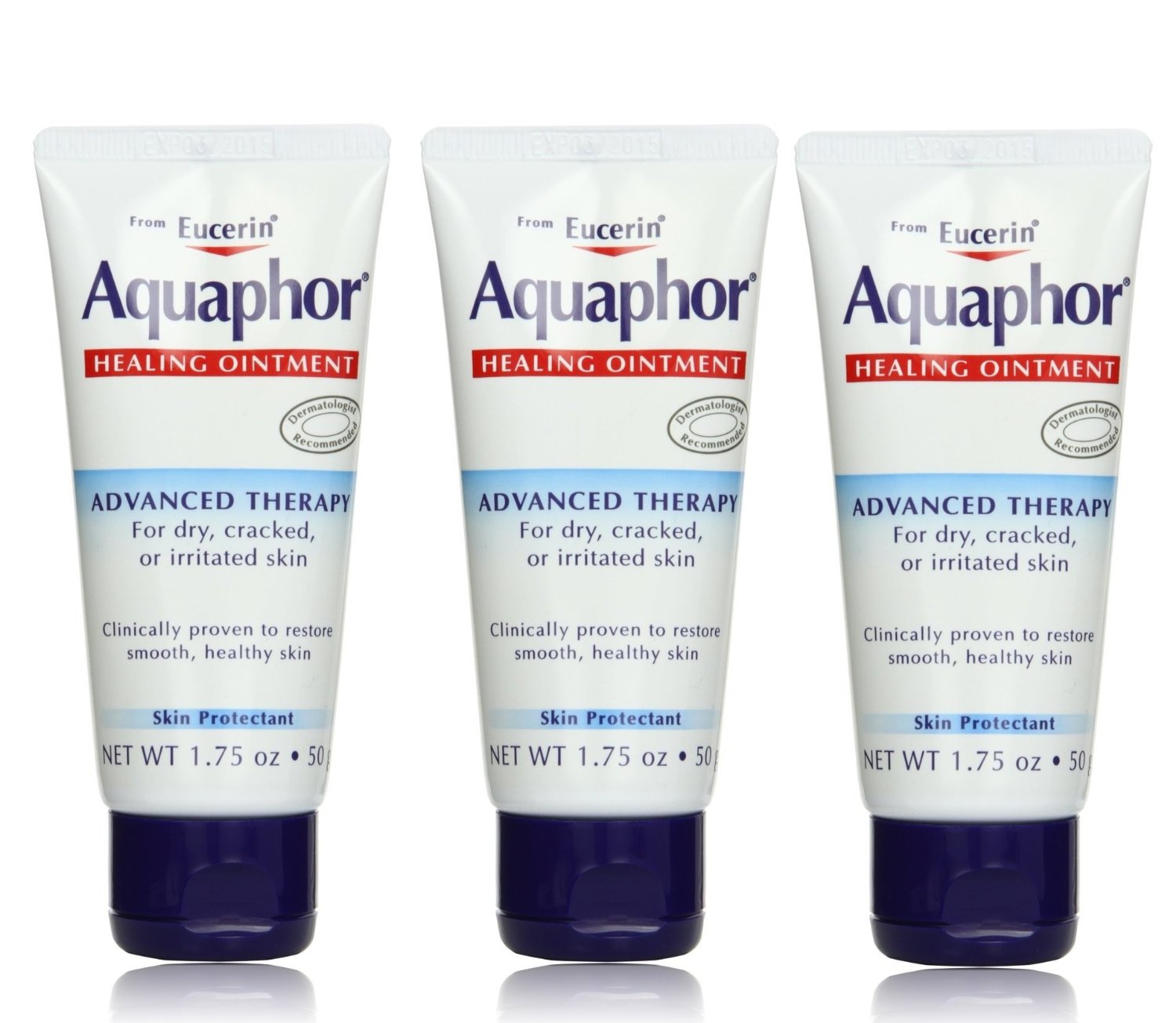 From the maker of one of the most popular skincare brands Eucerin, Aquaphor Healing Ointment is much concentrated with about 41 percent petroleum jelly than other eczema ointments. Its thick consistency is suitable for eczema prone skin providing extra protection for severe cases of this skin condition.
Purchase This Product On Amazon
Wild Naturals Eczema & Psoriasis Cream
Wild Naturals Eczema and Psoriasis Cream is specially formulated with effective all-natural ingredients that are proven to provide relief and treatment for dry skin. This eczema cream comes with Manuka honey, hemp seed oil, aloe vera, coconut oil ad shea butter which is an ideal natural treatment for irritated and dry skin. Loaded with mineral oils and vitamins that can deliver nourishment even to the driest skin, wild naturals eczema ointment is so unique since it does not contain water. This best cream for eczema reliefs the skin from dryness, itchiness, chaffing, flaking, redness and irritations.
Purchase This Product On Amazon
First Aid Beauty Ultra Repair Lotion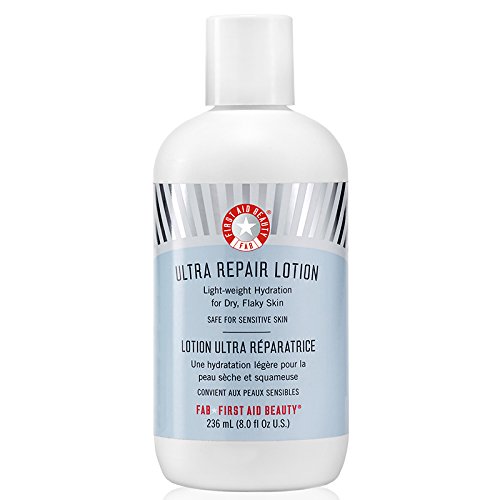 First Aid Beauty Ultra Repair Lotion is the ideal eczema treatment for the face. Unlike heavy lotions and other best moisturizers for eczema, first aid beauty ultra repair lotion comes in a lightweight formula that is easily absorbed by the skin without clogging the pores.  It will condition and replenish lost moisture relieving the skin from pesky itchiness. Ideal to use on hot weather and summer since it has no greasy after feel.
Purchase This Product On Amazon