While not fatal, I can say from personal experience that Hyperhidrosis is an extremely unpleasant and oftentimes, debilitating condition to suffer from. Hyperhidrosis is a medical condition characterized by profuse and abnormal sweating. It can occur anywhere on the body, but often it effects sufferers mostly in the hands and/or feet.
My personal experience with hyperhidrosis has been a life-long one and has affected me primarily on my hands and feet. I was often told by medical practitioners in my childhood that it was just something I had to grow out of. At 27 years old however, I have long let go of any naïve hopes of 'growing out' of the condition.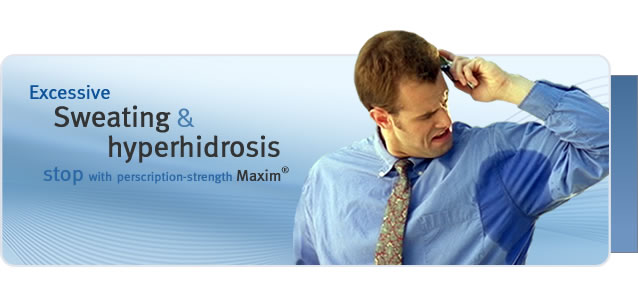 When Does Hyperhidrosis Strike?
Like most people I have come into contact with who have hyperhidrosis in the hands and feet, the condition is exacerbated by nerves and heat, however these factors are by no means necessary for even the most profuse sweating to take place. Often my hands will literally drip with sweat, even in very cool conditions.
It's Not Life-Threatening, So Who Cares?
While it may not be life-threatening, hyperhidrosis can be an extremely debilitating condition. For starters there is the obvious anti-social aspect of having hand dripping with sweat. The awkward moments after shaking someone's hand are practically a daily occurrence and of course having sweaty hands is often an issue when it comes to holding hands with one's partner.
Apart from the social aspect of hyperhidrosis, this condition also negatively impacts on the way in which one performs normal day to day tasks. Basically you put every object you handle at risk. As a child, my primary victim was video game controllers. I have distinct memories of being forced to wear socks over my hands when playing with my friends' video game devices (I later upgraded to surgical gloves). As an adult there are even greater consequences. Being an attorney I handle a great deal of documents, which if I don't take precaution when handling I will literally destroy and make unusable from liquid damage.
These are just two of the main reasons why hyperhidrosis is a condition which one might want to address.
Treatments for Hyperhidrosis
Home Remedies
Over the years I have come to know of several 'remedies' to help abate the sweating on my hands and feet, in all cases I found these to be quick fixes that only temporarily reduced the sweating and often these methods were not practical to perform on a daily basis. For example one common method of reducing sweaty hands is to soak them in tea. Putting one's hands in front of a high powered fan is also effective, but again this is just a quick and temporary fix. The moment you remove your hands from the blast of wind you can expect the onslaught of sweat to continue.
Homeopathy
For a long time homeopathy had a tough rap for being 'hocus pocus' or not based in science and therefore ineffective. And while many people continue to shun homeopathy, it is becoming increasingly popular as a favorable alternative to modern day prescription medicine, mainly due to the fact that it is all natural, safe and very rarely causes any type of adverse side effects. As far as hyperhidrosis is concerned, there are homeopathic medications designed specifically for this condition, one of which I have used personally and found to be effective, even if only for a short while. Indeed, this is one of the major pitfalls of medication: only very rarely, if ever, does it actually cure a condition permanently and so has to be consumed on an ongoing basis in order to perpetuate its effect.
Surgery
For those that want to bring out the big guns on hyperhidrosis and end it once and for all, there is a surgical operation which can be performed to achieve this. The operation involves making incisions in the chest and pinching certain nerves on either side of the chest. Those who are considering going this route should take precaution to have it done only by a reputable thoracic surgeon who has a track record of performing the specific operation successfully and numerous times. You should also be aware that the operation may successfully stop sweating in one area, say the hands for example, it is not uncommon for what is known as 'compensatory' sweating to take place elsewhere on the body, such as on the back.
Conclusion
While hyperhidrosis is an unpleasant condition, it can be seen that it is certainly treatable, and there are several avenues one can pursue, each with their own advantages and disadvantages. The home remedies and the homeopathy have the main advantage of being safe and non-invasive. However their main downside is that they only provide temporary solutions to excessive sweating, so once the effect of the medication wears off, the sweating is likely to return.
The surgery on the other hand, does provide a permanent solution however it is not without its own disadvantages. Being a surgical operation, it is obviously a far more invasive procedure than simply taking medication and so it carries all the risks inherent in undergoing surgery. There is also the aspect of compensatory sweating discussed above, although this is not something which happens to all patients who undergo the procedure. I have personally discussed the surgical procedure extensively with one of South Africa's top thoracic surgeons, who informed me that it is just luck of the draw as to whether or not one will experience compensatory sweating in other parts of their body. In other words, it has nothing to do with the way in which the operation is performed and everything to do with the specific individual.
If you suffer from hyperhidrosis and are unsure of how to treat your condition, my recommendation would be to first pursue the avenues discussed above which don't involve surgery. My personal feeling is that it is always better to pursue natural and non-invasive forms of treatment before undergoing invasive treatments like surgery. However if you find these other methods unsuccessful, by all means consider the surgery but please do your homework beforehand, especially on the surgeon you will be allowing to perform the procedure. Make sure he/she comes highly recommended, specializes in thoracic surgery and has successfully completed the operation numerous times.