One common mistake that most of us do in our daily skincare routine that we often neglect to take off our makeup at the end of the day or even if we do, it is done in extreme rush in an inappropriate way, for the craving of bed rest after the whole day struggle and exhaustion.
Just like every other skincare product such as moisturizer, toner, cleanser, etc, even all makeup remover commercial products are highly expensive. Moreover, it is very tough to manage the same makeup remover for the whole month because of the very low content or quantity of those commercial containers which cost you very high but you get in return a very lesser amount of product.
So to get rid of all these problems today we have come up with some DIY makeup remover recipes that you can easily prepare at home with some easily available and cost-effective ingredients that you can get in your pantry or grocery store or in the pharmacy stores.
The best part of these homemade makeup removers is that you can use them liberally as per the requirement along with a complete sense of safety as these are skin-friendly and only natural ingredients rich.
It is very crucial for every other beauty conscious lady to remove their face makeup at the end of the day to keep their skin rejuvenated and beautiful. Otherwise, if you avoid removing makeup every night before bed then it will take very little time to develop several skin problems when your makeup gets stuck in your skin pores, such as breakouts, blackheads, pore closing, and dull complexion.
Moreover by cleansing your makeup at night with natural remover you ensure that your skin gets enough time for its self-repair and healing process during the resting hours in the night, which is absolutely not possible when your face remains covered with heavy makeup layer.
You can follow this skincare ritual as your normal and daily life skincare regimen even on the no-makeup days because it helps to tone your skin naturally and removes all the dirt particles that you gather from the environment during the day time.
A clean and clear face is the desire of every woman of all ages. This needs just a little bit of care towards your skin health. Makeup removal at night is one of those essential steps of skincare regimen that must not be ignored under any condition to keep your skin healthy, youthful and glowing forever and naturally.
So go through our bellow mentioned some easy DIY makeup remover recipe tips that you can easily make with a very little amount of effort and expense.
8 Best DIY Makeup Removers
Witch Hazel
Witch Hazel is a very popular traditional form of skincare ingredient which is extracted from the witch hazel shrub. It is a very common ingredient in the beauty care industry and even it is used in several DIY skincare natural products.
As a DIY makeup remover ingredient, it works great and very effective way along with relieving your different skin issues such as dry and itchy skin, spot treatment for acne removal, etc.
If you want to remove your oil or water-based makeup faster and safer way then you must try this homemade makeup remover to see its dramatic effect. It also helps in reducing buildup from your skin pores. Hence effective in maintaining the health and beauty of your skin along with easy cleansing of your stubborn makeup.
Ingredients
Instructions
For prepping this DIY makeup remover first you need to pour witch hazel and sweet almond oil in a clean bottle. Then add extra virgin olive oil in it and mix all the ingredients well.
After that add the purified water in it and shake the bottle well after closing its lid to let it mix well with other ingredients. Your DIY makeup remover is now ready to use. It is perfect for use in dry, oily and even sensitive skin types.
Dip a cotton ball in this prepared remover and then wipe off your face makeup with it. This makeup remover is effective for removing stubborn eye makeup. It removes makeup very safely from your eyes without causing any irritation.
DIY Oil Cleansing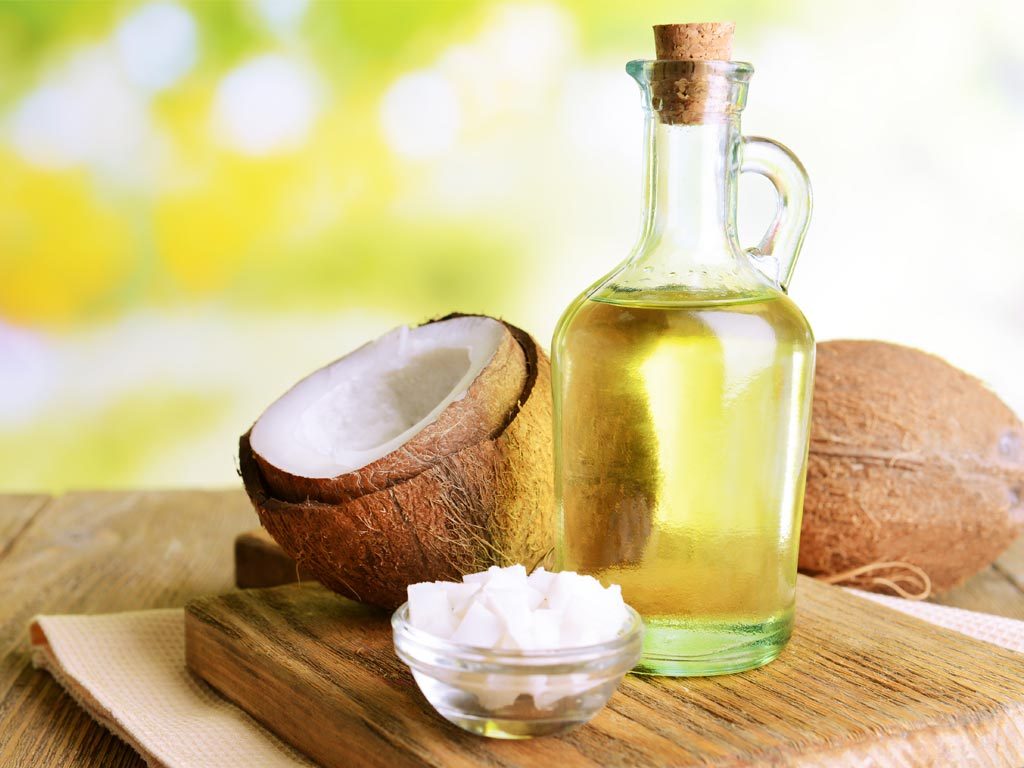 This is one of the easiest forms of natural DIY makeup remover as you only require taking organic oils to directly use as a cleanser. It helps to remove extra oils from your pores, thus prevents pore-clogging or breakout problems thereon.
With the use of an appropriate form of oil, you can relieve your may skin issues such as excessive dry or oily skin-related concerns along with easy cleansing of your stubborn makeup.
 It is suitable and safe to be used in all skin types. Some common oils which can be used as a DIY makeup cleanser include castor oil, olive oil, coconut oil, avocado oil, sunflower and safflower oils.
As per your specific skin type and requirement you can change the ratio of these oils and other ingredients to get the best result out of this homemade cleanser.
Ingredients
Instructions
Take the oil in your palms and rub them first in your both palms and then gently massage your face with this for 1 to 2 minutes time. For using this oil cleanser you need not require to wet or wash your face before.
Now take a clean washcloth and soak it into hot water then wring it and place it n your face. Let it sit for at least one minute so that your skin can get its steam.
After that wipe out your skin from the remaining clean side of this washcloth. Leave a very thin layer of the applied oil on your skin so that it will be absorbed by your skin to give it nourishment.
This oil-based makeup remover is very safe plus effective. However, your skin may take the initial few week's time to get adjusted with this new makeup remover essence. Initially you may face few issues but later on, your skin will get back its original health and will glow beautifully.
DIY Rose Water Cleanser
Rosewater is one of the most versatile ingredients that fits perfect in almost all homemade or DIY products. It is highly soothing, rejuvenating and friendly to all skin types that make it an ideal ingredient to be used in your DIY makeup remover.
Ingredients
Instructions
Mix all the ingredients in a pump bottle and shake it well. Now take a squirt of this rose cleanser in your washed hands or on a washcloth. Massage your face with this in a circular motion to remove your makeup gently.
Once your makeup is cleaned fully, rinse your face with warm water and pat it dry. Along with thorough and safe cleansing of your stubborn makeup, this makeup cleanser will also nourish your skin pores to keep them tight and glowing along with leaving a very beautiful rosy fragrance behind.
DIY Aloe Vera Gel Makeup Remover
Aloe vera gel is a versatile natural ingredient with potent natural healing properties which is emerged as a miracle to relieve every other health issue including skincare and skin health enhancement as well. So its effectiveness and safety features are well understood when used as a natural makeup remover product at home.
For preparing this DIY makeup remover you need very few ingredients and just within a few minute's time, your makeup remover will be ready to use. Now remove all stubborn makeup from all over areas of your face gently and easily.
Ingredients
Instructions
Mix all the ingredients in an immersion blender and blend them well to get a smoother paste. Store it in a container and place it in a refrigerator to maintain its quality and consistency. Especially if you are using fresh aloe vera gel not the preservative one then it is very crucial to store your prepared remover in the refrigerator.
Take a small scoop of this prepared cleanser and massage with this on your skin for removing your makeup. Massage your skin at least for 1 to 2 minutes time and then rinse your face with cool water.
This makeup remover will gently remove your makeup without stripping the moisture and natural oil level of your skin. Also, it will help to keep your skin pulp and toned.
DIY Baby Shampoo Makeup Remover
This particular homemade makeup remover is very effective and safe for removing your stubborn eye makeup such as mascara, eyeliner, etc even the waterproof makeup products which are difficult to remove.
Baby care products are one of the safest products of commercial industries as it is going to be used on very tender and sensitive skins of little ones. So you can safely use this baby shampoo and other gentle ingredients rich DIY recipe for removing your waterproof makeup.
Ingredients
Instructions
Mix half a tbsp of baby shampoo and one-fourth tbsp of olive oil into a clean container. Add some water to fill the bottle and then shake the container well so that it gets mixed very well.
Now dip a cotton ball in this prepared makeup remover and then gently remove your waterproof eye makeup. It is safe to be used on sensitive skin and eye area. Shake the bottle well before each application of this makeup remover for the best result.
DIY Jojoba Oil and Rose Water Makeup Remover
This is another best and safer DIY makeup remover rich with jojoba oil as its primary ingredients. Jojoba oil is well known for its high nutrient and skin-friendly properties such as anti-inflammatory properties, Vitamin E and B-complex vitamins that help to repair your damaged skin cells along with giving full nourishment to it.
You can apply this makeup remover even in your no-makeup days to keep your skin fresh, and rejuvenated. The rose water content which is another healthy and effective ingredient of this recipe increases the effectiveness and benefits of this homemade makeup remover.
Ingredients
Instructions
For preparing this easy DIY makeup remover you need to pour both the ingredients in a glass bottle. Shake it well and let them mix well. Take a cotton pad and dip it into the solution and apply it directly on your face for removing your makeup gently.
This makeup remover is effective for removing all kinds of makeup. It is suitable and safe for all skin types. You can mix sweet almond oil and Vitamin E oil in this solution in order to enhance the nourishing power of this DIY makeup remover.
DIY Honey Face Wash
Honey is rich with antibacterial and anti-inflammatory properties hence when applied on the skin for whatever purpose it only enhances and protects your skin health in a very safe and effective way.
Honey contains certain enzymes that help in removing dead skin cells from your skin. So along with cleansing your makeup it also removes all existing dirt and dead skin cells without depleting its natural and healthy level of oil and moisture.
Ingredients
Instructions
Take the raw or organic honey in the mentioned quantity and rub your palms first with this. Apply it all over the area of your face and then massage in the circular motion for 1 to 2 minutes time.
Let the honey sit on your face for at least 5 to 10 minutes and then remove it with a warm cloth. It will gently clean your skin and make it look fresh and naturally glowing with its naturally nourishing properties.
DIY Makeup Remover Wipes
It is really a very good idea to make your own DIY makeup remover wipes instead of using the commercial makeup remover wipes which are loaded with chemical preservatives and other unhealthy ingredients.
Ingredients
Instructions
Blend all the ingredients except cotton round in immersion blender. Pour it in a glass jar with a tight-fitting lid. Stack all the cotton rounds in this jar and shake it well so that the cotton rounds will be well coated with this prepared solution.
Now take a cotton round and gently wipe out your makeup with this. Use these cotton wipes at any time of the day and anywhere as you can easily carry these portable DIY cleansing wipes with you while going out from home.
We hope you will find this DIY makeup remover lists tips quite easy to prepare. Moreover, you are getting a cost-effective and handy solution to wipe out your makeup in a much safer and easier.