Olive oil is the fat extracted from the olive tree, a traditional crop originating from the Mediterranean basin. Olive oil has value in various domains. Apart from cooking, it is used as fuel for traditional lamps and for beautification purposes. It contains various vitamins, minerals and proteins which are enriching for your body. The medicinal properties of olive oil make it one of the precious oil available to mankind.
Olive oil acts as a natural remedy for various parts of your body. It is often used in many beauty products for its nourishing properties.
13 Beauty Tips for You to Try using Olive Oil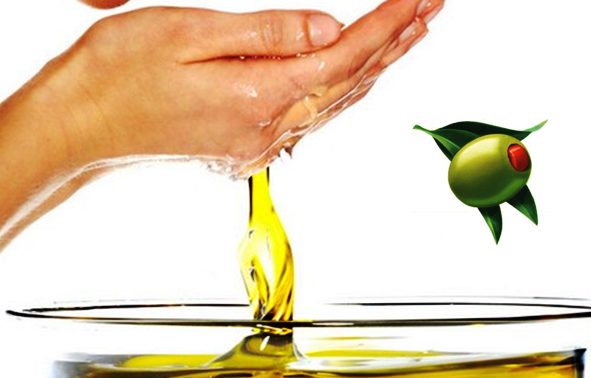 Doctor your nails
Before a manicure, you can mix a small amount olive oil with water and soak your fingertips for some time. It will give your nails a smooth and polished look and also fortify them at the same time.
Prepare sunscreen from olive oil
Olive oil can be mixed with equal quantity of tea extract which when applied to the skin and rinsed, leaves a protective residue on the skin. This not just protects your skin from harmful ultra violet rays but also keeps your skin moisturized and supple.
Olive oils as exfoliate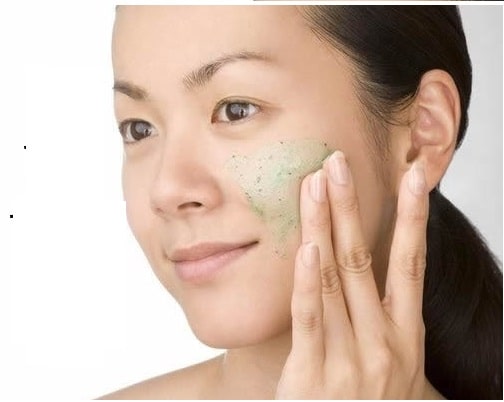 A very effective scrub can be made by the combination of sea-salt or sugar with olive oil. You can also have an experience resonant to a spa which will leave you with a glowing and moisturized skin.
Revive your skin
Olive oil contains a part of linoleum acid which your body does not make. It contains antioxidants and also traps the water in your body which in turn reduces the signs of ageing. Olive oil when combined with vinegar and water makes your skin soft, minimize discolorations and kill bacteria. You will feel that your skin has regained its lost glow instantly.
For smooth feet and younger looking hands
Massage your hands and feet with olive oil and then wear socks and gloves before going to bed. Voila, you will find smoother hands and soft feet in the morning.
Moisturize your lips
Just dab your lips with a small amount of olive oil to get those smooth and soft lips.
Get rid of acne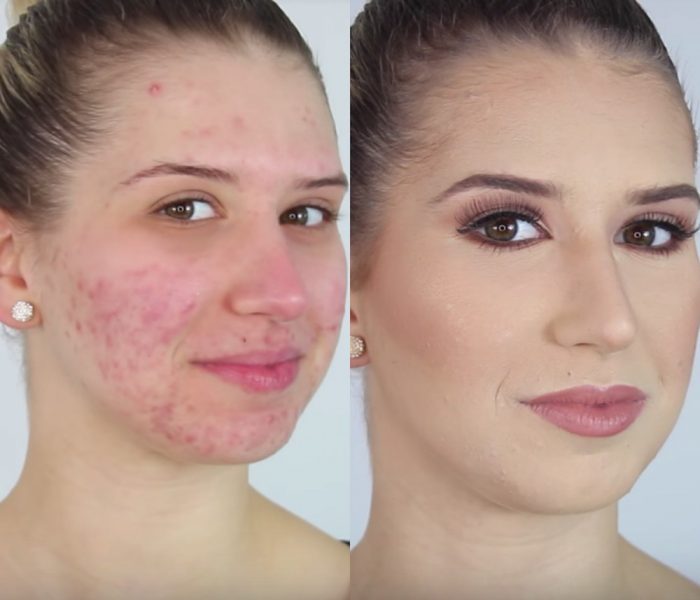 Though oil can be damaging if you have acne but olive oil mixed with salt can work wonders for your skin. All you need to do is just make a paste of olive oil and salt, apply on your skin and leave it on for 2-3 minutes. Rinse with soapy water after some time. You will definitely see improvement after continuous use of this paste.
Use beauty soap made from olive oil
Using beauty soap, having olive oil as its ingredient regularly, will make your skin look radiant. Olive oil makes your skin smooth and soft. It also helps in retaining the moisture polished off due to water. It is a boon for people having dry skin.
Skin cleanser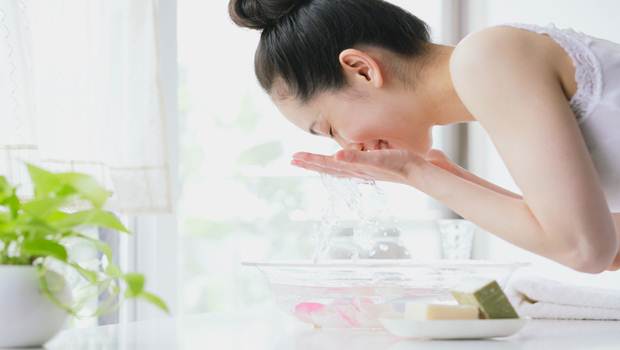 Olive oil is a natural skin cleanser. Removing your makeup by dabbing olive oil on your skin and then wiping off with a damp cloth can detoxify the adverse effects of the harmful elements in your makeup. If you have sensitive skin, it can prevent your skin from getting blemishes.
Hair care
Combing some olive oil with your regular oil and massaging it into your hair gives you smoother, manageable and shiny hair in minutes. It also acts as a medicine for your damaged hair and treats dandruff when mixed with almond oil. It acts as a deep conditioner for your hair which can be used daily without worrying about the side effects.
Physical beauty is not limited only to the beauty of the face but a fit body is also necessary to feel and look good. Here is how olive oil can contribute to your overall beauty by keeping you physically fit.
As we all know, oil contains a high amount of cholesterol which is not good for your health and skin. It can create a layer of fat under your skin without your knowledge and once deposited, this layer is very difficult to remove. No matter how hard you try oil always leave its adverse effects on your skin. Eating junk food or applying cosmetics that have side effects can transform you from a charming and beautiful person-the life of every party, to a fat and unattractive person who stands in a corner in all the social events, invisible in the crowd. In addition to all this, consumption of some oils available in the market can cause dreadful diseases.
Unlike the other oils available in the market which make hollow promises about their amazing features, Olive oil always remains true to its word. Olive oil can also be called as the 'Queen of Oils' as it has vast usage in the field of beauty care and is used as an important ingredient in many products. It revitalizes all the parts of your body by its mere touch. From hair problems to cracks in feet, and from ageing skin to a healthy heart, olive oil has answer to all your problems.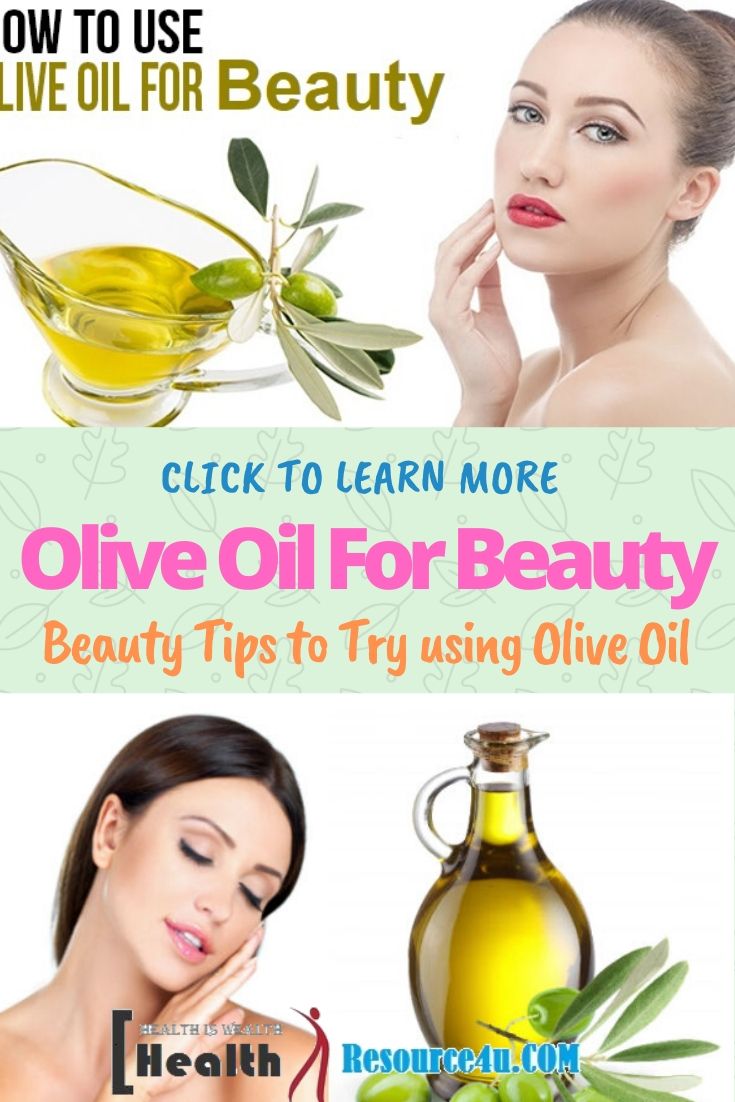 In short, miracles can happen when a small amount of olive oil is combined with a quantity of some other elements that is readily available around you. As the oil has the least side effects of all oils, wise and regular usage of olive oil in your diet and daily routine can reveal a more confident and beautiful you and that too with hardly any efforts.
If you need a makeover switch to olive oil today and reap the benefits of this miracle oil. Use olive oil every day and rediscover the beautiful you.