When it comes to summer, there are many ways to enjoy the amazing outdoors and avoid the pitfalls. There is a complete range of fun-filled and awesome workouts for those summer days. Now, strengthen your body, burn your fat and tone your skin amidst a whole host of other benefits. From a fresh-air workout when the summer air is balmy to the indoors routine when it gets too hot to work out outside, there is an entire range of options for the health and fitness enthusiast.
Benefits and Tips for Outdoor Summer Workouts
The quality of air is 2 to 5 times better in the great outdoors. Natural light outdoors provides vitamin D and plenty of sunshine to lift the spirits. Additionally, it enhances the mood, improves quality of sleep and gets rid of factors linked with disorders such as SAD. The nervous system also attains a beneficial impact of exercising in the great outdoors. Whether you opt for cycling, running or jogging outdoors, the sights, landscape, and sound send brain signals that are more active than opting for a treadmill or a stationary cycle which cannot replicate this.
Scientific studies indicate outdoor exercise is the way out to boost vitality, self-confidence, pleasure, and enthusiasm. It also leads to greater reduction in depression, tension, and fatigue. As per the EPA, most people spend a majority of their lives indoor. Sound, light, temperature, and texture all can have an impact on the body. Controlled indoors, these factors can harm your body. When sensory stimulation from the surrounding environment does not vary, the brain does not receive stimulation. Outdoor activities help to acclimatize the body to different weather conditions and terrain increasing the ability of the body to survive under different conditions. Here are the best outdoor activities for making the most your summer and important tips that can get you going.
Stake Out the Training Ground
The first move to working out effectively during the summertime in the outdoors is to figure out where you will exercise. When there are running trails, or woods, this can have a positive impact on your fitness levels. Where there is limited open space, you need to weigh your options very carefully. The first option is to train in your own yard, field or running trail. Another is to use the territory surrounding your home for a workout session. Even a beach can work wonders for your body fitness exercises. Opt for parks within your area or jungle or outdoor gyms. If there is a lake nearby, swimming, paddle boarding or kayaking are wonderful options.
Choose Diversity
Excessive control over the climate and terrain can put you on an autopilot. You need to train outdoors where there is variety. However, be safe rather than sorry. You need to watch out for bugs and spiders for one. Learn the specific problems of the area being traversed and a posted signage so stones, small caves and tree roots are not a stumbling block (literally). Avoid spills on uneven terrains by remaining completely engaged. Whether running, walking or hiking around busy routes, make sure to watch out for the traffic. Dehydration is another danger you need to watch out for. Opt for sports supplements if you plan on exercising for a length of time.
Absorb the Elements
Stay away from extreme temperatures and opt for outdoor lights. These can benefit you in more ways the just retaining body strength by impacting sleep regulation. Once the place and time of exercising have been discussed, the additional step is together creative.
Outdoor Workouts
Going Freestyle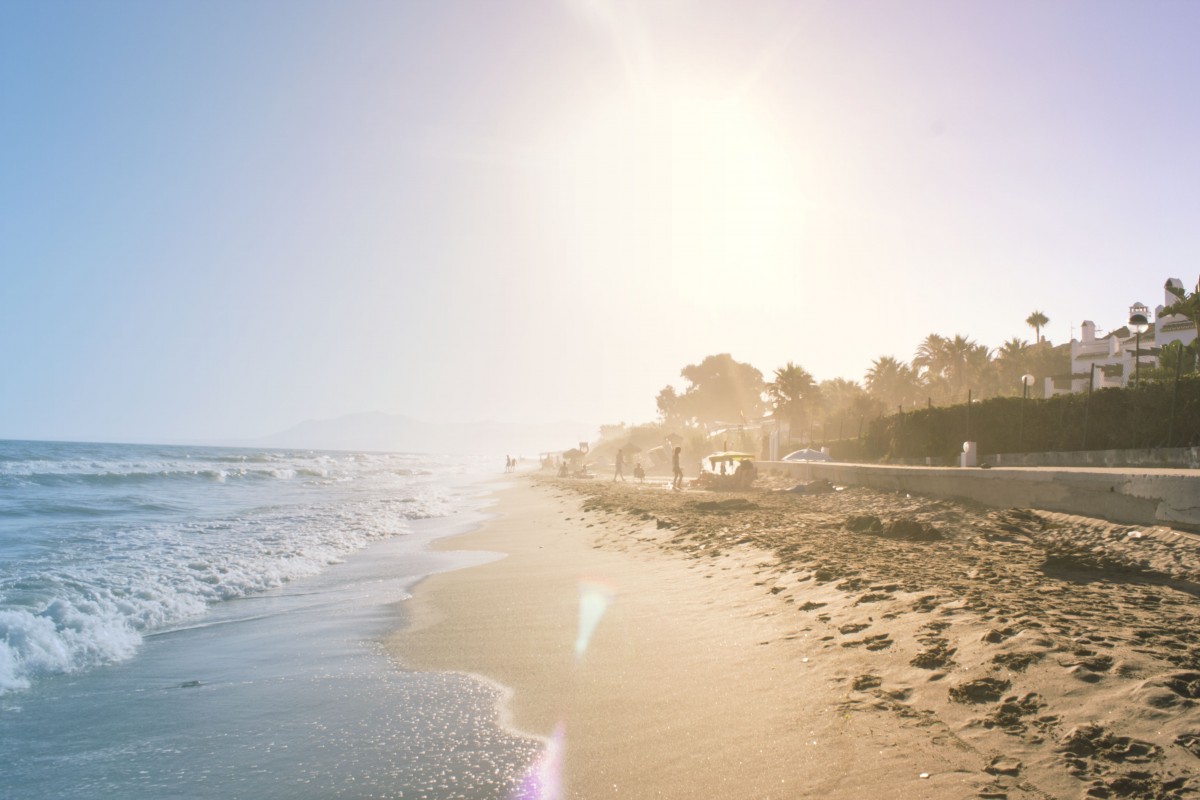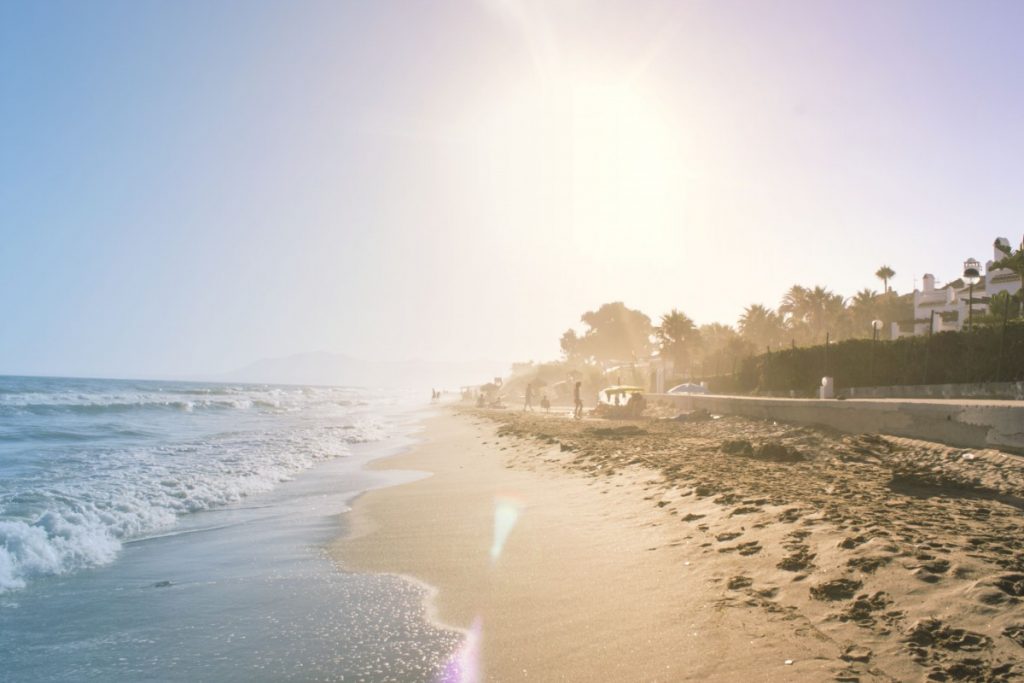 Seeking experiences you can't have indoors is important. It is critical to be free. If there is a stable rock near the workout space, use it to perform lunges. If there is a steady incline, scramble on faster to get the best impact of the workout. Benefit from the open spaces and channelize different parts of the body. Try crab walking or a climb for the upper part of the body and leaping, skipping, jumping and hopping for the lower body.
Try a strong tree on which to do knee bends or sit-ups or pull-ups. Advanced exercises include handstands and pushups. Walk across a log to improve balance sense. Experiment with overhead pressing, swinging and deadlifting a branch. Use monitoring systems to see whether you are getting the best impact of the workout.
Body Weight Exercises
Another popular choice for summer outdoor exercises is weight training moves. These include get-ups, lunges, pull ups, burpees, and squats. Work out on uneven terrain and asymmetry for the best results. This challenges core control and balance. Try squats or pushups uphill or downhill respectively.
Sprints, Dashes, and Runs
Sprinting is the ultimate summer outdoor activity. It is perfect for building strength and heart fitness. Run off the short distance and repeat the sprints. Walk back and run again. Stadium dashes and a run along the hill is also wonderful exercise for those looking for a difficult challenge. You need to watch the step, sprint up and walk down. Speed play can also benefit your summer workout. Vary the speed you take to run, jog, sprint or walk along the terrains there are.
Play Ball Games or the Hula Hoop
Grab friends for some rounds of softball, kickball, volleyball or dodgeball. While jumping ropes build agility and enhance conditioning, hoop toss can work wonders too. Plan out drills and workout routines in tandem to build strength and endurance.
Challenge Yourself With An Obstacle Course
Obstacle courses also offer agility, speed training, and strength by working through climbing, sprinting and crawling. Leap from rocks, fallen logs or use monkey bards. Challenge yourself by scaling trees.
Best Outdoor Summer Equipment
Resistance Tubing
Surgical tubing is one of the best tools for strength training outdoors.A single moderate weighted band is will suffice for movements and exercises including triceps extensions, deadlifts, pulldowns, rows, chest presses, and flies.
Medicine Balls
These are wonderful for partner drills, overhead throwing, and slams. The medicine ball serves to offer mobile resistance for different types of body weight exercises. However, you should ensure that you do not choose more than ten percent of body weight.
TRX
Mylon straps with handles in a mesh bag form the core of this set of open-air exercises. Hook its end to the tree and perform every exercise from a leg curl to a squat with added challenge to tone your body.
Kettlebells
These are seen most commonly in indoor gums. But these spheres with thick top handles are diverse and more useful than a barbell. It's wonderful for pull-ups, presses, swings and different kinds of power moves.
Try A Tire
A tire is a strongman tactic but it can also work as a great training partner for those who want to tie and hit it or use it for mobility exercises outdoors.
A tire flip is a strongman tactic but it can also work as a great training partner for those who want to tie and hit it or use it for mobility exercises outdoors.
Sandbags
These are unwieldy, tough to manage and challenge strength in different ways traditional barbells and dumbbells cannot. Filling out a sandbag with the appropriate material for your fitness levels and using it for a workout apart from just punching it can be a way out. Perform weighted presses, lunges, rows, and squats along with traditional strength training.
Bicycle
The most efficient tool for working out that can help you during an outdoor workout is a bicycle. It works when you want to beat the traffic and hit the mountain trail. So it has more uses than just boosting the fitness level.
Paddleboards, Surfboards, and Kayaks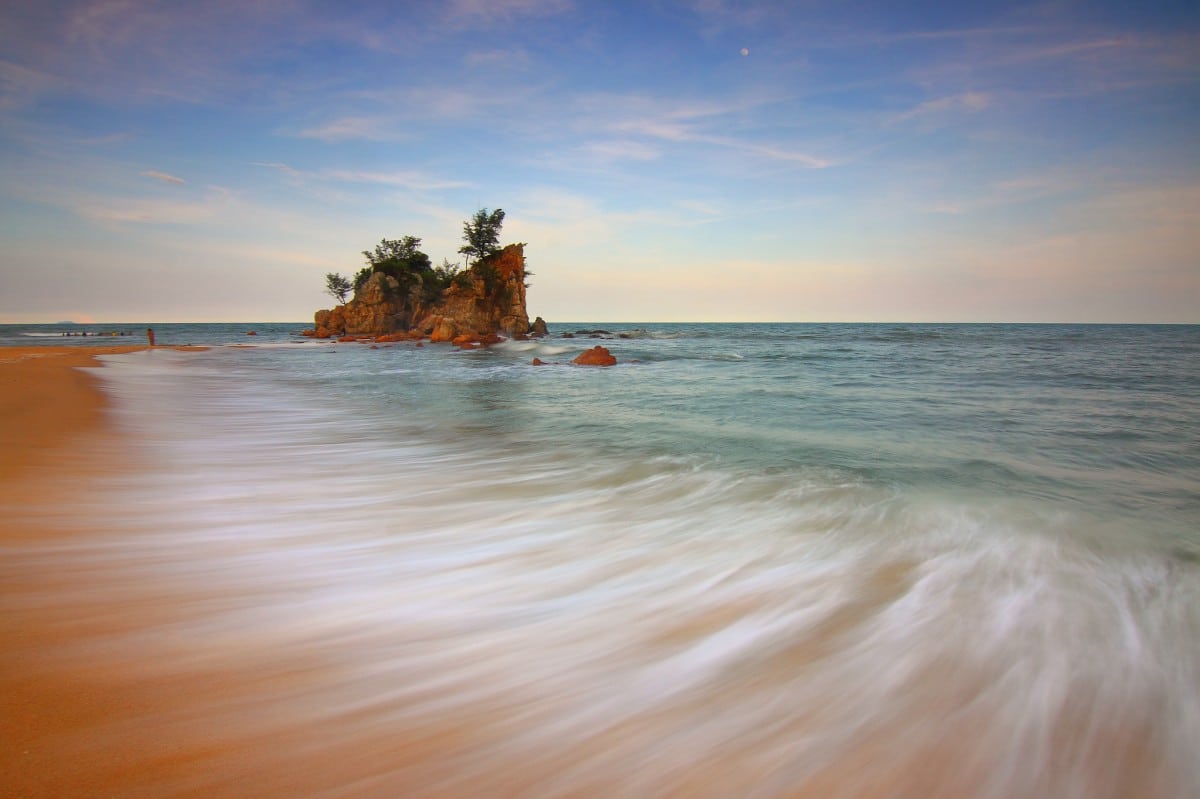 Floating devices like these, as well as devices with wheels like rollerblades or skateboards, offer a chance to try out your reflex to tilt. This is a response to uneven terrain. Improvements in the tilted reflex can lower chances of injuries or conditions like arthritis.
Go Indoors to Beat the Heat
When summer is a month where you want to hit the beach and soak in the sun, it is also a time to remain fit and fine. Working out in the heat can be challenging, which is why indoor workouts are beneficial too.
Try each of these amazing exercises to build your body strength and remain fit and toned. From jumping jacks to push-ups, air squats, cross fit sit-ups, run in place or even ice skating can tone your muscles and hone your strength. Additionally, you can try the Russian Twist, lunges, planks, flutter kicks, and wall squats too. Pull-ups and leg lifts can strengthen the body, while shoulder rolls can improve flexibility. Here are some other great indoor exercises you can try.
Capoeira
This is a South American art form combining dance, music, martial arts and acrobatics. It is rooted in South American and African history and not an easy workout. But with kicks, non-stop movement, punches and shakes, it can be the perfect way to challenge your body to move to the next level of fitness.
Kettlebell Cardio
This is a wonderful way to add panache and challenge to your cardio workout. Break out of the usual boring cardio routine with full cardio exercise and body strength training, to boost your fitness levels.
Indoor Rock-Climbing
The ultimate summer workout is indoor rock climbing. If you want to beat the humdrum workout, try to use adventurous sports such as indoors rock climbing. Break away from the usual elliptical machine or treadmill and use the wall for better mobility and more body strength.
Yoga
Acrobatics yoga is a specific workout comprising yoga moves and aerial movements with joint compressions for bodily alignment. The best way to beat stress and combat the summer blues. Opt for different forms of yoga such as hot yoga, power yoga, ashtanga yoga and much more.
Cardio Kickboxing
Taking the traditional kickboxing movements and combining it with upbeat movements and music is what gets you the cardio version of this exercise. Opt for this high-intensity routine and empower yourself with some amazing moves. Cardiovascular fitness is really the way to take your strength to a new high.
Boxing
Cardio based boxing or indoor boxing classes can serve as a useful way to get a high impact workout. Burn calories, improving coordination, building energy muscles and enhancing agility and speed. Low impact exercise can provide quality results when it comes to your fitness levels.
Jumping Rope
Jumping ropes are a wonderful way to burn fat and get into shape. Depending on the intensity of the exercise, burn up to 20 calories in a single minute from a jumping rope.
T'ai Chi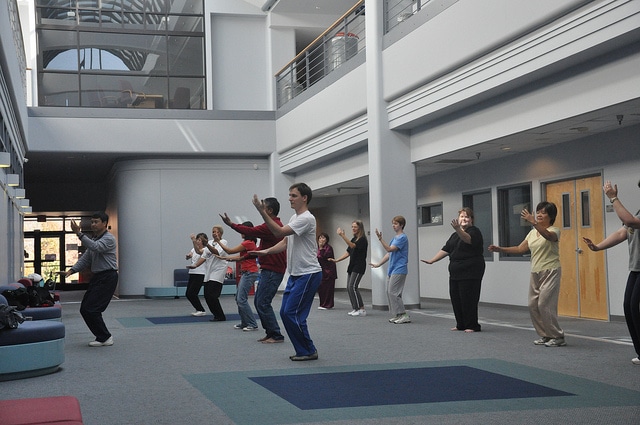 T'ai Chi is an ancient practice that is used in Chinese medicine to connect the body and mind through slow and control enabled fluid movements and meditations. This workout raises strength, enhances coordinating skills and lowers BP and stress.
Stability Ball
An exercise ball is made of vinyl and inflated to be used in multiple ways. From doing squats to trying to maintain your balance or sitting on it, this stability ball gives off the best results for a balanced posture and strengthening abs.
Hip-Hop Dance
Hip-hop dance can work wonders for your exercise routine. The more fast-paced and choreographed your routine, the more advanced the rate at which your calories will burn.
Indoboarding
If you are fond of surfing, this is the best choice. Try an Indo board to train and add control and balance to your body. The best way to boost body strength is through total body conditioning. Increase stamina, flexibility, and endurance through equipment such as body bars, resistance bands, and weights. Total body conditioning offers the benefits of any strength exercise.
Dumbbell Exercises
Whether you are looking for toned arms or free weights, make a good investment to achieve just that through dumbbells. This weights can be used for cardio exercises to increase intensity and improve strength training.
Pilates
This popular workout strengthens the muscles and the core. It offers control over muscles and ensures proper breathing with bodily strength. Founded nearly 7 decades ago by Joseph Pilates, the many forms of this indoor exercise are well advanced.