Natural hair care is the avoidance of harsh chemicals that can damage hair and eventually avoid in the future from  any kind of a hair transplant procedures. By using natural products to improve the appearance and health of hair, it will look shiny, full of natural volume and much healthier for years to come. Avoiding the damage that creates straw-like strands of hair is as simple as following a few basic guidelines.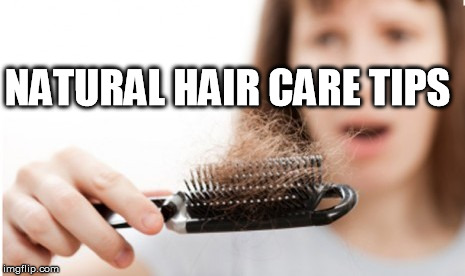 Olive Oil and Avocado:
Avocado has long been known as a great way to create healthy, beautiful hair. Adding olive oil to blended up avocado simply adds to the moisturizing effect to help smooth out frizz at the same time.
Create a mask by blending one avocado with about one to two tablespoons of olive oil. Put the mixture on hair, thoroughly covering every strand from the roots to the tips. Let the mask stand on hair for around 15 to 20 minutes before rinsing it out with cool or comfortably warm water.
Coconut Oil:
Coconut oil has long been a natural treatment for dry and frizzy hair in India. This oil is added to the hair and carefully combed through it to moisturize and encourage frizz to relax. Only around a dime size amount of oil in the palm of the hand is necessary for most hair lengths. Very long hair might need a little more oil to cover everything.
Simply rub hands together and start working them through the hair. After the oil is covering the hair, gently comb the hair. This works well as a leave-in conditioner.
Lemon Juice and Water:
Those who want to create natural shine or natural hair lightening can use a solution of lemon juice and water. Mix one tablespoon with around a cup of water. After a washing the hair, pour the lemon juice solution over the hair. Do not rinse it out and gently pat it dry with a towel. It will make the hair shiny.
For those trying to lighten hair naturally, use less water and more lemon juice. Put the solution on the hair and then sit in the sun. The lemon juice combined with sunlight will naturally lighten the hair.
Tip for Braids:
Braided or cornrow styles are often pulled tight. This is a problem when trying to naturally maintain the health of hair because it can result in a receding hairline. When styling with braids or cornrows, take care to use light pressure near the scalp. If it pulls, too much pressure is being used. Keeping it loose at the scalp and tighter after moving away from the scalp will prevent receding hairlines.
Natural hair care is about limiting the damage done to hair by incorporating natural products to obtain the same results as harsh chemicals. It is not necessary to use products that are full of unhealthy, hair drying chemicals when natural plants and oils will create amazing looks without the risks. Using caution and opting for natural products to create shine, avoid frizz and improve the appearance of hair will prevent the overly dry hay effect.