Plastic surgery is a medical niche that deals with the restoration and correction of form and function. People often associate plastic surgery with cosmetic surgery, which is partially wrong. A lot of plastic procedures don't have cosmetic purposes such as reconstructive interventions, hand surgery, burn treatments, and more. Plastic surgery involves cosmetic interventions, but not exclusively. Some of the most common procedures are rhinoplasty, breast augmentation, facelifts, and liposuction. Plastic surgery boosts self-esteem and confidence because it makes patients feel beautiful again.
Main types of plastic surgery:
Breast Procedures
Breast augmentation is probably the most common type from this category. The surgery is performed using saline breast implants or silicone. Based on the body's anatomy, implant size, and personal desire, women can choose the placing method: incisions under the breasts, in the armpits, or around the nipples. Lifting procedures are additionally popular among women who just want better-looking breasts.
Breast reductions are often pursued by ladies who think their chests are way too big for their body size, while reconstruction interventions are designed for women with serious health conditions, such as cancer for example that requires a mastectomy.
Body Procedures
Contouring procedures of the body are treatments meant to boost the general appearance of a man or woman's torso, legs, intimate body areas, arms, and buttocks. Tummy tucks and liposuctions are two of the most common types of interventions. Liposuctions are performed on numerous body areas such as the face, buttocks, stomach, arms, and thighs. The main purpose is to remove fat tissue deposits. Those who want to get rid of excess skin and body fat tissue are advised to opt for a more comprehensive procedure known as an abdominoplasty. Less famous body contouring interventions are: labiaplasty, bra-line back lift, and gynecomastia surgery.
Facial Procedures
The main purpose of facial surgery is to rejuvenate and beautify the face. Most common interventions are rhinoplasty and face lifts. Nowadays, even people in their 30s choose to have these procedures done in order to postpone the aging process for as long as they can. Minimally invasive interventions include liquid and thread lifts. Older people often go for more advanced surgeries like mid-face and deep-plane lifts. Every once in a while a face lift is mixed with an additional improvement, namely neck or forehead lift to make sure that the entire face is beautifully rejuvenated.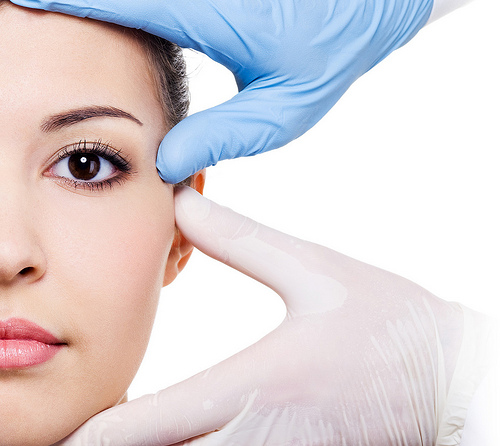 Another popular surgery from the facial procedure category is rhinoplasty. It basically reshapes the nose giving it a more appealing contour. A lot of people are obsessed with their noses because it's the center of the face; even the slightest imperfection can make your face seem different.
Also Read:
Post-Bariatric Procedures
Today's obesity rate among people is constantly rising, and increasingly more people are looking to endure weight loss surgeries to achieve a healthier lifestyle. Nevertheless, massive weight loss can often leave gastric bypass patients with excess skin. The problem is strictly aesthetic and it can be fixed through post-bariatric surgical interventions. The procedure of often known as a body lift that usually involves several additional interventions. Lower body, buttock, and thigh lifts are some of the most popular types. To accentuate a newly trimmed body shape, people often opt for liposuction and arm lifts as well.
Combined Procedures
Latest developments in plastic surgery techniques and procedures permit surgeons to mix a variety of cosmetic procedures into more efficient treatment plans. The mommy makeover is probably the most popular combination treatment. It includes breasts augmentation, tummy tuck, and torso enhancement procedures. Combining these interventions mothers will regain their pre-pregnancy figures a lot faster.
General costs of plastic surgery
General prices for plastic interventions are rather static, no matter where you choose to have your surgeries done. Of course, we are not including private doctors from Beverly Hills and Hollywood who have exorbitant price ranges. Also, famous doctors may also charge you more. The following estimates will help you have a better understanding of general plastic surgery costs in the US:
Botox interventions: $200-$400 (per area)
Collagen injections: $500-$1,500
Permanent eyeliner/lip liner costs: $300-$1000.
Tattoo removal: $300-$800
Laser hair removal: $300-$800
Tummy tuck: $6000-$8000
Liposuction costs are based on how much fat you want to remove: $2500-$4500 (1 area), $5500-$7000 (3 areas), and $8000-$10,000 (5 areas)
Breast augmentation: $6000-$8000
Pectoral implants in men: $6000-$7000
Chin/cheek implants: $3000 to $4500
Nose job costs: $5000-$6000
Entire face lift: $7000-$9000
Forehead lift: $3500-$5000
Lip augmentation: $600-$2000
Chemical peel: $3500-$5000
Dermabrasion: $2000-$4000
Labiaplasty is $2500-$4000
The effects of plastic surgery
People may choose to have plastic surgery for various reasons. It makes people happy and psychologically fit, not to mention that it can improve their social life. The effects of plastic surgery are extremely helpful for individuals with wounds, scars, and imperfections. Undergoing such a procedure can change their life to 180 degrees.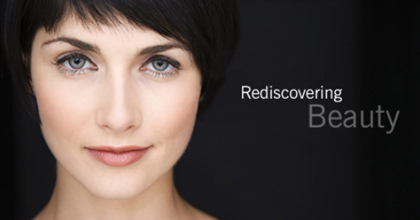 Plastic surgery can help people reverse or prolong aging effects. Sagging skin, wrinkles, and age spots are easily removed through plastic interventions. As long as you keep your procedures under control and you don't make abuse, plastic surgery can really make you look younger. A lot of people claim that it's not safe to have plastic surgery. The truth is, advanced technology can really make these procedures secure. Providing that you don't exaggerate, plastic interventions can significantly improve your physical appeal and boost confidence.
Technology advances in plastic surgery
Plastic surgery is a technology-drive and technique-focused discipline. Over the past 25 years, it managed to get a better understanding of the human body thus leading to consistent results. The maturation and increased development of microsurgery has guided the execution of anatomic principles. Technology advances will manage to attain another change of the specialty, particularly in tissue engineering, new alloplastic materials, gene therapy, and computer-supported imaging technology.
Conclusion
Plastic surgery is medical intervention meant to beautify the human body. The niche is divided into several sections, and although it is directly linked to cosmetic surgery, it's not the same. People who turn to plastic surgery are often looking to improve imperfections of the body. While some procedures are more advanced and challenging than others, plastic surgery done rationally can have great benefits. Although it comes with risks, plastic surgery is a matter of personal choice.