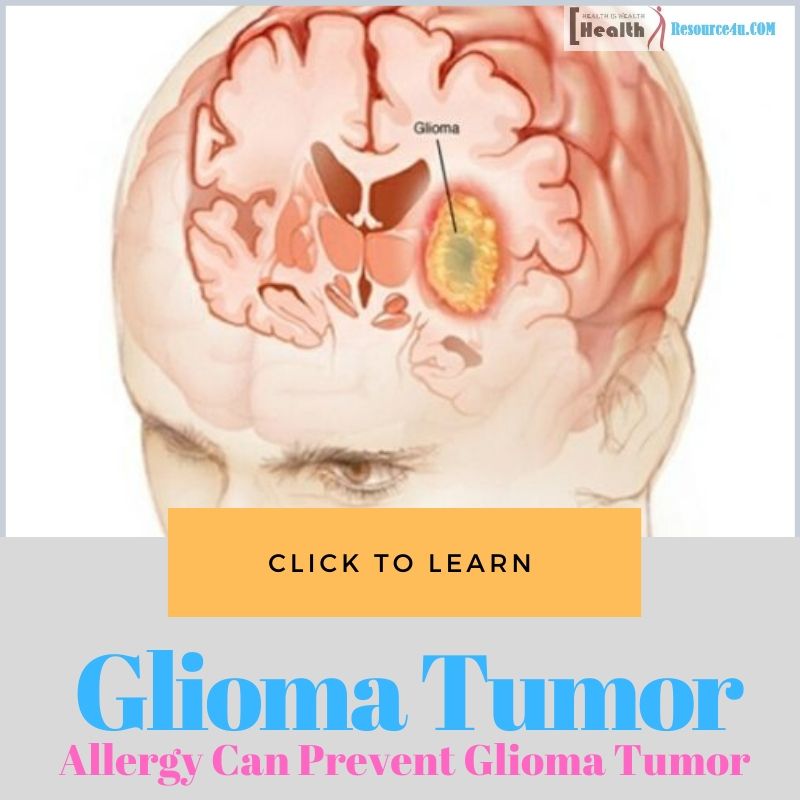 Reading Time: 4 minutes
Who would ever think that something good could come from allergies? Allergies are a nuisance at the least and a threat to a victim's life at the worst. However, recent studies have found a possible link between those who suffer from allergies and a lower risk of glioma tumors.
Glioma Tumors-A Frightening Diagnosis
Glioma tumors are tumors that occur in the brain or spine. They grow in glial cells and can be of varying degrees, from low grade tumors that have a better prognosis for recovery to stage four, high grade tumors that generally result in death. They can occur at any age and may cause headaches, vomiting, weakness and numbness.
The classification of Glioma is basically done on the basis of its position in respect to the tentorium membrane in the brain. This membrane is basically the partition between the cerebrum (situated in the upper portion) and cerebellum (lower portion). The Giloma can be above the tentorum or below it, and have different names and features.
If the Giloma is above the membrane it is called Supratentoral and is common mostly in adults. On the other hand if it's below the membrane it has the name Infratentorial which is found in about 70% children.
Pontine is found in the pons of human brain. A brain stem basically has three different parts known as the pons, midbrain and the medulla. The job of the pontine is actually very crucial. It performs the most important the like thinking and breathing. Therefore, it is absolutely difficult to operate this portion. The slightest mistake might lead to a fatal result.
Giloma Tumors- Rarely Curable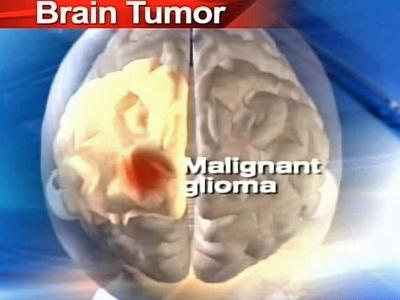 It is an extremely tough job to cure Giloma from the roots. In most cases it has been proved impossible, characterized by unsuccessful attempts. It has been noticed that people suffering from high-grade Giloma have rather less chances to get cured. Moreover, if the patient is an aged person, then there is no question of getting well at all.
A survey, quite shows, quite unfortunately that in spite of the fact that the great progresses made by science the number of people who have survived Giloma is really negligible. Of about 10000 Giloma patients only half were alive after the clock had ticked a year round.the number was further reduced by 25% by the next year. Even the patients suffering from anaplastic astrocytoma are fortunate enough to live for 3 years. The average life span for a Glioblastoma multiforme patient on the other hand isn't more than 12-14 months, thanks to the recent developments in the treatment procedure.
Giloma symptoms are classified into two types. Firstly it is the Low Grade Giloma. This is the only case where one can at least have the hope to make a survival. Even then, a low grade Giloma patient will have 17 times a chance to die than a normal patient. Previously about 47% of this kind of Giloma patients could survive up to 10 years. But now, a recent survey says that 11.6 years to 19.7 years is the median of survival.
Second is the group of people suffering from High Grade Giloma. This group consists of glioblastoma multiforme and anaplastic astrocytomas.
Possible Treatment of Glioma Tumor
The treatment of Glioma tumors is also a very complicated matter. The location of the Glioma, the type of the cell and the severity of the disease are factors that decide the kind of treatment. The treatment mainly includes the following steps,
Surgery
Surgery and radiation are also used to treat spinal cord rumors. A chemotherapeutic drug, Temozolomide has the ability to go across the blood-brain barrier. It has been successfully experimented and is currently being used in the medical treatment of high-grade tumors.
Having Allergies May Mean Avoiding Glioma Tumors
Previous research has supported a connection betweeen allergies and the prevention of brain tumors. A recent study at Ohio State University supports these findings. The reasoning behind such beliefs is related to the presence of certain antibodies in the body and a healthy immune system that can fight off brain cancer. This theory isn't only isolated to brain cancer. Blood samples were taken from individuals with and without allergies in the study. When the test subjects were visited 20 years later in this long-term experiment, those with antibodies in the blood, connected to allergies, were fifty percent less likely to have an incidence of glioma tumors. Findings suggest that glioma tumors suppress the immune system, there by thwarting allergies as well. Individuals without allergies are at higher risk.
Breathe a Sigh of Relief with Allergies
People who suffer from allergies, or watch their children suffer, may have peace of mind. Those pesky allergies could be a first line of defense against a much bigger problem. Now is a time when allergies may be desirable if it means that they will not have as much to fear. While there is no guarantee, it is helpful to know that whatever it is that makes a person subject to allergies may help to keep cancer away.
Is it Time to Promote Allergies?
Allergies in children are on the rise today, from gluten, to nuts, to ragweed. Many believe that it is the use of anti-bacteria soap and sanitizer, combine with too much time indoors. As a result, immune systems are attacking when in the past children would have been able to handle exposure to these different substances. The question of the day now appears to be whether parents should promote allergies? To suggest that bacteria-killing products should be used and fresh air is to be avoided would be a mistake. However, when parents see their children suffering from an allergy, they can do their best to help alleviate symptoms. In addition, they can take comfort in the hope that there is a much less likely chance that their little ones will develop a deadly glioma tumor. Nothing is set in stone concerning the link between allergies and brain tumors. However, there have been several studies peformed and more knowledge is power in the medical world.