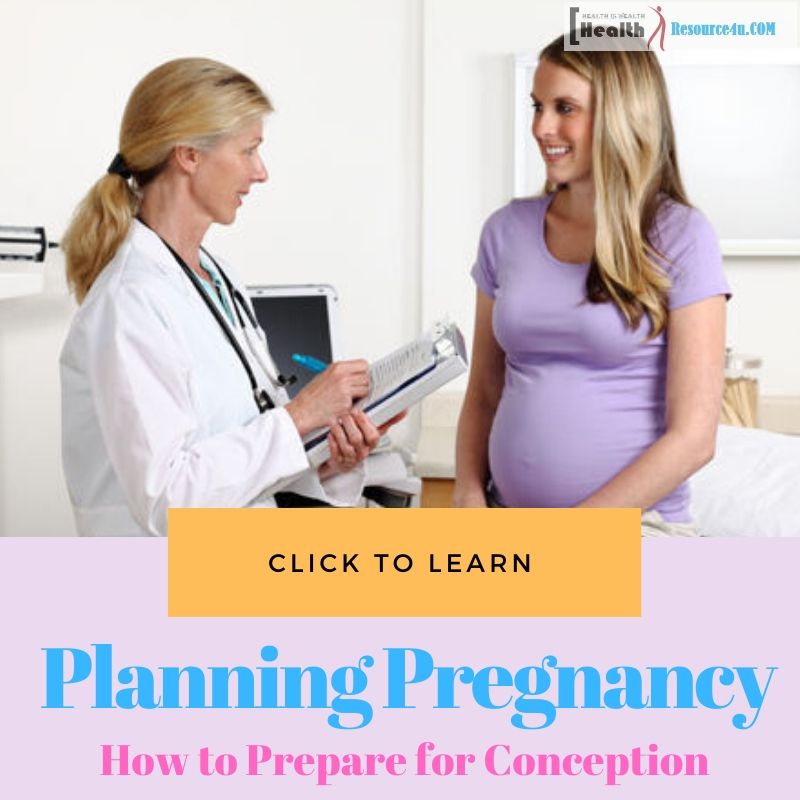 Reading Time: 4 minutes
Probably, every reader would agree with the statement that pregnancy is incredibly important stage in every woman's life, and one should prepare for it long before the planned conception. Future mother must undergo full medical check-up, correct her life-style and diet.
Stages of Medical Check-Up
1. First of all, visit an internist. Not only reproductive system, but your whole body must be healthy for your future child. You should have your blood and urine tested, have your blood group and Rh-factor defined, make fluorography.
During your visit to a doctor, don't forget to mention all drugs that you take regularly (very often they may be contra-indicated during pregnancy). If you have some chronic disorders, or some disorders were discovered by the doctor, visit a specialist.
2. Next stage is a gynecologist check up. He/she will test the general state of reproductive system and presence of latent urogenital infections, such as clamydia, toxoplasma, trichomonad, herpes virus, and cytomegalovirus. These diseases can often progress without symptoms and can be detected only by tests.
3. Visit a dentist and have your oral cavity thoroughly examined. During pregnancy your body must be free from all focuses of infections.
4. If you are over 35, planning pregnancy should include the consultation of geneticist. This advice is essential for those parents who have at least one cause of hereditary diseases in their families.
5. If you didn't have German measles in childhood, get vaccinated. This virus leads to miscarriage in 10-40% of cases, in 20% it causes stillbirth, and up to 25% of babies infected prenatally die during the first year of life. Vaccine is effective on 95% and is totally safe. However, you should  get vaccinated 3 months before conception. You can also get vaccinated against virus B hepatitis – quite often delivery may be accompanied by blood loss with consequent blood transfusion.
Life-Style Correction
Go for a walk as often as you can, avoid boisterous mains. Work out a pedestrian route, around hour and a half in duration, and take a walk several times a week. Swimming is one more perfect way to strengthen your body.
Dress according to weather conditions, don't become too cold: you don't need any infections, do you? For this reason avoid crowded places, include onion, garlic, ginger and other immune-strengthening products into your daily ration. If you are disposed to frequent colds, give yourself the trouble to undergo an immunological check-up.
Have a good sleep and avoid stresses. If your job is accompanied by constant disturbances, take vacation before pregnancy.
Include physical exercises into your regime, pay special attention to abdominal muscles workout – 10 minutes a day will make your pregnancy and delivery way easier.
Diet Peculiarities
First of all, give up drinking alcohol (we don't even mention smoking), exclude all preserved food and synthetic "fodder", rich on additives and coloring agents. Vegetable products  must form the basis of your diet. Nuts, fruits, greens, vegetables, and also meals with milk and meat should be included into your ration.
It is essential for women before pregnancy to enrich their bodies with vitamin B9, which is responsible for cell division and nervous system formation. Folic acid (vitamin B9) is contained in leguminous plants, spinach, broccoli, asparagus, and eggs.
The second very important element is tocopherol (vitamin E), contained in vegetable oil, vegetables, and nuts. Pay attention to the sufficient amount of calcium, iron and vitamin D. The best decision is dairy products, meat, fish, and seafood.
Geneticist Consultation Before and During Pregnancy
Genetics is based on studying the mechanisms of hereditary diseases, considering genetic factors of any kinds of pathologies and developing methods of diagnosing and prevention. Congenital malformations can be not only hereditary, they can appear in utero. Very often fetus mutations happen because of electromagnetic radiation, chemicals, some medicines, or viral diseases (flu, German measles).
There are several reasons for geneticist consultation:
Individual wish of a couple during the period of conception planning. Geneticist can predict baby's condition and probability of hereditary or non-hereditary disease appearance. A specialist will study genealogy of a couple, define a risk group, advise a number of tests and check-ups to prevent genetic pathology. If a couple has relatives with hereditary diseases, or future mother had miscarriage in the past, consultation of geneticist is essential.
Pregnant woman or members of her family had/have hereditary diseases.
One child in the family already has/had malformations or chromosomal abnormality.
Pregnant woman is over 35.
Pregnant woman  takes some medicines, alcohol, or drugs to the 3rd month of pregnancy.
The results of ultrasound and biochemical tests. For instance, when ultrasound has detected some physical abnormalities, or biochemical test showed abnormal level of protein, chorionic gonadotropin, alpha-fetoprotein, and chorionic gonadotropin.
A woman has endocrine problems or had viral diseases during pregnancy. The most dangerous infections for pregnant women are German measles, herpes, cytomegalovirus, toxoplasmosis.
Consultation of geneticist is important for a future father as well.
Some genetic investigations should be taken before conception, others are carried during pregnancy. Geneticist will study couple's genealogy, ask about relatives age, diseases, health condition, causes and age of death. As a rule, he/she will start from maternal grandparents. A specialist will take into account all infertile marriages, cases of miscarriages and abortions.
During pregnancy the main methods of abnormalities detection are ultrasound and biochemical check-ups. These manipulations are called non-invasive methods.
Invasive methods presuppose medical invasion into uterine cavity: this way specialists take the material for observation and tests. To such methods belong chorion biopsy, amniocentesis, placentocentesis. Intake of cells is conducted from placenta, fetal fluid, blood from umbilical cord. Invasive methods are more dangerous, they are used only in case of strict medical indications.
It may sound strange, but prevention of genetic diseases is possible. Of course, future parents must think of that BEFORE conception. A couple should take vitamins, give up smoking and drinking alcohol, minimize the contact with harmful substances. Those who had hereditary pathologies in their families should undergo a DNA-check up.
Future parents must pay special attention to products and vitamins with folic acid, ascorbic acid, tocopherol, group B vitamins. And remember that following doctor's recommendations, timely check-ups and tests, proper diet will minimize the risk of genetic diseases.