Well, drugstore concealers are much like their more expensive counterparts that help us to satisfy our beauty needs. They not only camouflage those Netflix induced under eye puffiness but also make those giant and ugly breakouts perform a disappearing act, offering added insurance to our gorgeous makeup look for the night. So, if you still think that you have to spend heaps on purchasing a good concealer and have a flawless look, think again.
These amazing drugstore concealers have the perfect creamy consistency and are as blendable as other department store brands. They also extend natural and long lasting coverage.
I have successfully braved the entire drugstore makeup shelf and narrowed down some of the best drugstore concealers which will give you a beautiful look. So whatever is your concern, my list of top 9 have got you covered.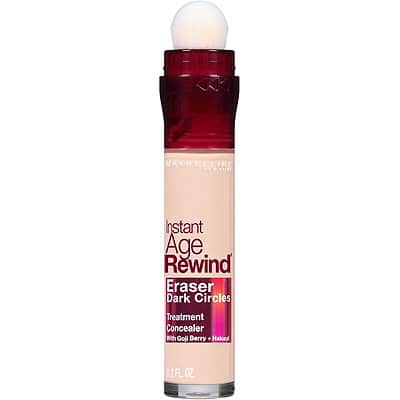 Maybelline Instant Age Rewind Eraser Dark Circles Concealer + Treatment is an amazing formula that doesn't only help to correct but also treats all active signs of aging such as fine lines and wrinkles. The concealer comes with a smooth and creamy texture offering optimum and lasting coverage.
The super concentrated solution comes with a micro-corrector applicator. Enriched with Haloxyl and Goji Berry extracts, it helps to instantly reduce dark circles and fine lines, giving you a smooth and clear looking complexion.
It is one of the best products that will definitely make your skin glowing and bright.
How to Apply
Twist the bottom of the concealer to make it appear on the sponge.
Use the applicator and apply a small amount under the eye area by blending it in an outward motion.
For best results, apply it to the inner corner of the eyes, brow bones and cheeks as well as bridge of the nose.
Note*: If you have extreme dark circles, it is advisable to wear the neutralizer shade underneath the concealer shade.
Pros
Offers good coverage
Does not crease
Easily buildable and blendable
Cons

Maybelline New York Fit Me Concealer is a great oil-free solution that perfectly conceals all redness, blemishes, and flaws without leaving you looking cakey. It seamlessly blends with all skin tones to cover imperfections without blotching.
The product is available in 6 breathable shades that make the skin look clear and fresh. It features a translucent base and lightweight pigment that helps the skin to look absolutely natural.
Ophthalmologist tested. Dermatologist tested.
How to Apply
Follow a dot application to apply the product under the delicate eye are and other imperfections.
Use a finger to gently pat and blend into the skin.
Pros
Lightweight solution offering a natural full coverage
Highly pigmented
Non- comedogenic
Long wearing
A lighter shade can be used as a highlighter
Comes with an easy to apply doe foot applicator
Free from all fragrances
Cons
Settles into fine lines after some time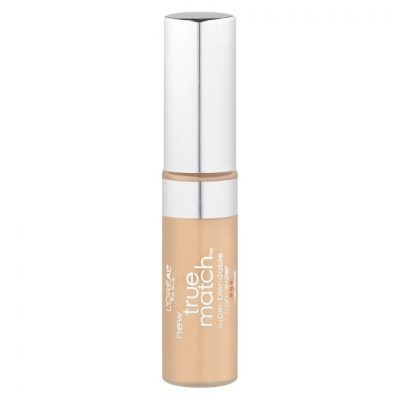 L'Oreal Paris True Match Super-Blendable Concealer is an easy to blend formula that matches your precise skin needs and keeps it looking natural. It perfectly disappears into the skin extending a lasting coverage and seamlessly concealing all flaws.
The product uses Opti -Match technology containing ultra- fine pigment that matches every skin tone and texture with utmost precision. It gives a beautiful finish that does not streak or cake.
For best results, follow a dot application on the dark circles and blemishes and tap it into the skin with your fingers.
How to Apply
Follow a dot application and apply the product onto blemishes and eye area.
Tap the product into the skin by using your finger. Repeat it for fuller coverage.
For achieving a professional look, it is best to blend with a concealer brush. Follow up translucent dust powder.
Pros
Easily blendable and buildable
Highly pigmented and nice consistency
Doesn't leave the skin feeling greasy
A little goes a long way
Available in a variety of shades
Cons
Easily transferable
Sometimes creases under the eye area
Settle into the fine lines when worn for a prolonged time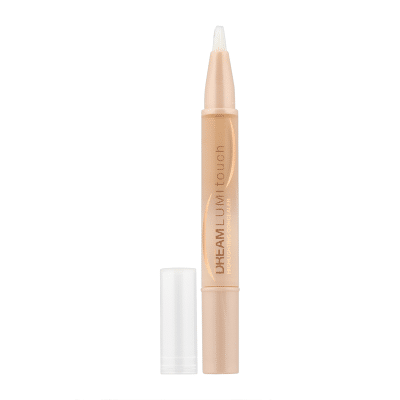 Maybelline Dream Lumi Touch Highlighting Concealer is a gel-based formula that exactly proffers the needed amount of concealing, giving your skin a very natural look. It glides on the skin very smoothly and illuminates it.
The product is an ultimate makeup essential that extends a unique glow, renews the radiance and restores gorgeous looking skin. It is non- comedogenic and therefore is suitable for all skin types.
How to Apply
Twist the bottom of the concealer until a little amount of it appears on the applicator brush.
Apply it to the under eye area and other imperfections that you wish to conceal.
Blend the product in an outward motion. You can also apply it around the inner corners of the eye, corners of the mouth and sides of the nose to achieve a flawless complexion.
Pros
Allergy tested
Highly suitable for sensitive skin
Cons
It is more apt to be used as a highlighter than a concealer
The product is very little
Comes with limited shade options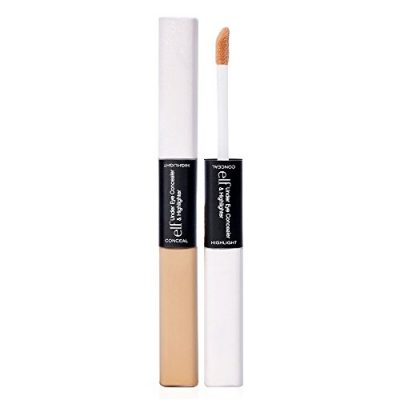 E.L.F. Under Eye Concealer & Highlighter aims to hydrate, moisturize and tighten the skin around the eye area. Enriched with organic ingredients such as Chamomile, Vitamin A & E, Caffeine and green tea extracts, the product seeks to seamlessly blend into the skin, giving it a natural finish.
This product is the ideal for concealing under eye puffiness and dark circles.
How to Apply
Follow the dot application and blend the product into the skin under, around and on top of the eyes as required for achieving a radiant glow.
Use the concealer under the eye area to cover the puffiness, signs of aging, and dark circles, making it look firmer and refreshed.
Use the highlighter to give the eye area an instant brightening boost with the help of light reflecting pigments.
Note*: The product can also be used as an eye shadow base.
Pros
Multipurpose product since it works as a concealer and highlighter
Easily blendable and buildable
Offer decent amount of coverage
Cons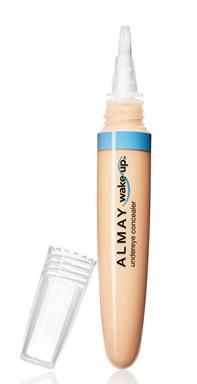 Almay Wake Up Under Eye Concealer is a specially developed product, meant to treat dark circles and puffiness. It has a hydrating and moisturizing effect that seeks to cover up all active aging signs and impart a subtle luminosity to lighten up the under eye area.
It comes with a special applicator brush that helps in evenly applying the cream to get good coverage.
How to Apply
Squeeze the tube until a little amount of the product appears on the brush tip.
Sweep this brush under the delicate eye area.
Use your middle finger to blend it seamlessly into the skin.
Pros
The orange under-tone seeks to combat dark circles
Gives a natural finish without looking too heavy
Easily blends into the skin
Cons
Application may get messy
Can make the area appear orange
The coverage is too sheer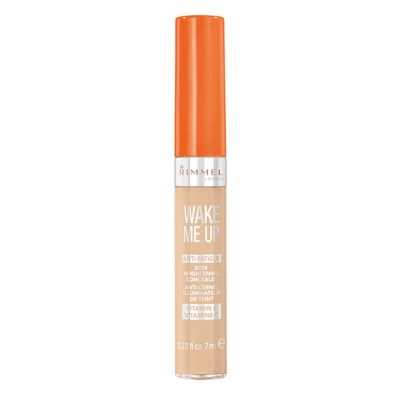 Rimmel London Wake Me Up Concealer comes in the form of a liquid foundation, covering all dark circles, acne scars, and blemishes. It makes the skin look much brighter and fresh and lasts for long.
Enriched with vitamin C and radiance pearls, the product helps to erase all signs of daily tiredness and stress. Also, this is the best product for concealing acne and scars.
How to Apply
Follow a dot application to apply the product on under and around the eye area.
Use a finger to gently pat and blend into the skin.
Pros
Blends well into the skin
Highly suitable for oily skin type
Cons
May get cakey when applied directly to dry skin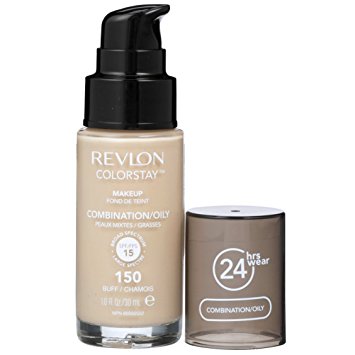 Revlon Colorstay is a super blendable, oil free formula, providing a silky finish. It is easy to build and seamlessly blends into the skin to give a smooth, even and natural complexion all day long.
It claims to last for 24 hours and so the need for a frequent touchup is ruled out with this amazing product.
How to Apply
Take the applicator brush and gently dab a small amount of the product on the affected areas.
You can build the product until the needed level of coverage is achieved.
Pros
Does not make the skin look cakey
Gives a natural look
Long wearing as it stays for all day
Suitable for acne prone skin
Cons
Comes in limited shade options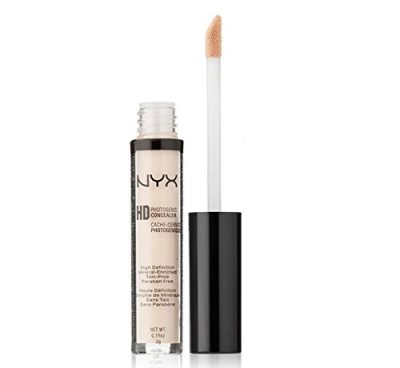 NYX Photogenic Concealer Wand is a lightweight formula that can be used to effectively conceal dark circles, spots, blemishes and all other imperfections.
The product comes in numerous color correcting shades that fights discoloration present in the face by neutralizing it.
How to Apply
Follow a dot application to apply the product on all skin imperfections.
Use a finger to gently pat and blend into the skin.
Pros
Gives you a photograph finish
Does not crease or cake up
Suitable for oily skin type
Can be used as a highlighter product as well
Cons
The different colors available can come off too strong in case they are not applied proper way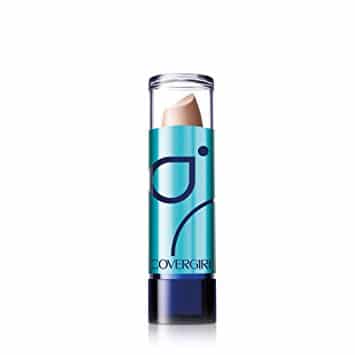 CoverGirl Smoothers Concealer is an effective product made of Aquacurrent and botanicals such as Vitamin E, ginseng and chamomile. This hypoallergenic formula helps in achieving the flawless looking skin with a very natural finish. It effectively conceals dark circles and all other skin imperfections without making it feel greasy.
How to Apply
Clean your skin well and apply a nice moisturizer. Allow it to absorb into the skin.
Dab the concealer onto darker toned areas.
Lightly blend the concealer by gently patting with your first two fingers.
Follow up with CoverGirl Foundation or Powder
Pros
Ideal for treat the face scars
Does not crease
Easily blends without causing any patchiness
Long wearing
Suitable for people with sensitive skin
Cons
Not a great choice for oily skin type
Avoid use in hot and humid climate
Conclusion
Drugstore concealers offer the most convenient way of achieving a brighter and radiant looking skin without burning a hole in your pocket. The amazing variety of these available on the makeup aisles of drugstores will simply leave you spoilt for choice.
Follow our list of top 10 to find out the ideal product for your skin. Do not delay and get yours today. Because healthy skin is happy skin!